The ultimate guide to event season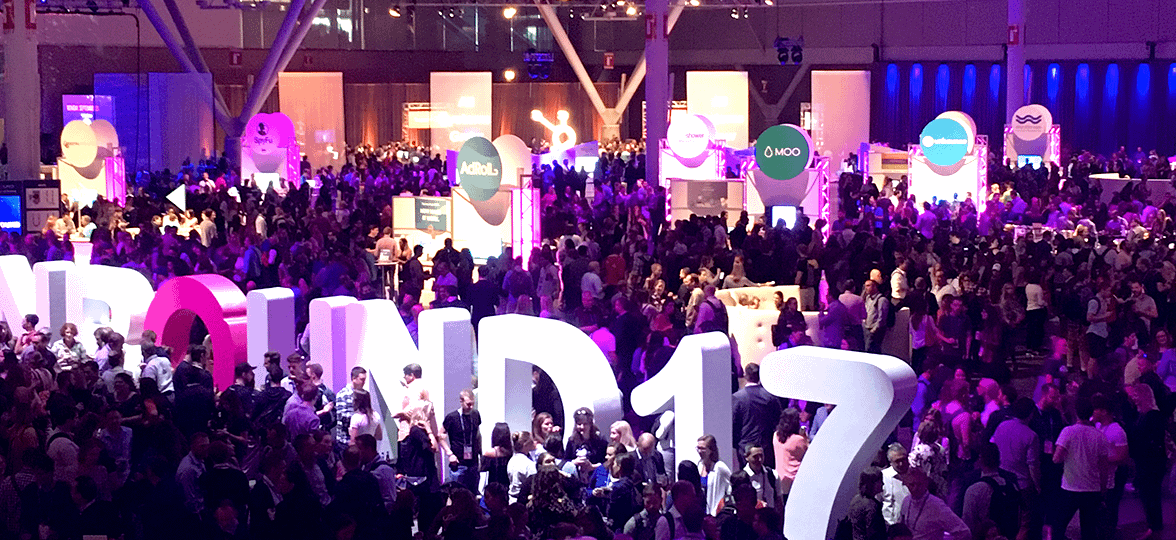 Event season is magical. It's filled with inspirational keynote speakers, networking with interesting people, and free food galore. Yet if you're not careful, you can outspend your budget, get a stack of business cards from forgotten faces, and miss out on some golden opportunities.
That's why we've compiled the ultimate guide to getting the most out of event season.
1) Be selective
There are hundreds–– okay, thousands–– of events for your business to choose from. That's why it's important to decide what your top priorities are for the season. If you want 50 new leads, steer clear of the panel-filled conferences with a short happy hour at the end. Instead, opt for an event in your field that includes a lot of networking time. If you want to help your staff gain new skills, then find something that includes lots of hands-on workshops. Looking for some great name recognition? There are plenty of large shows and events for you to get some great brand recognition.
2) The power of partnerships
If you want to show of your product, prioritize events with a trade show area or marketplace. That way, you get the most eyeballs possible on your new release. Even better, apply to speak at an event––and then work on a product demonstration. Afraid of the big stage? Having product demos at your company booth can be a great way to engage with potential customers too. At the very least, invest in some announcement materials to hand out to key contacts.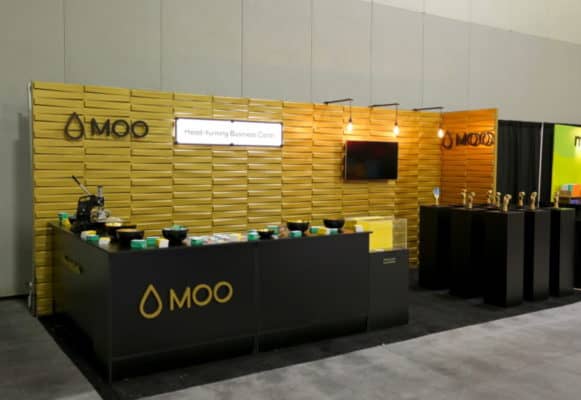 3) Boost your booth
Buying space at an event can be pricey. Dazzle attendees by making your booth memorable. (For starters, check out our post on building a better booth.) Your booth should be both functional and engaging. Have interactive elements to make better experiences for leads to take away with them.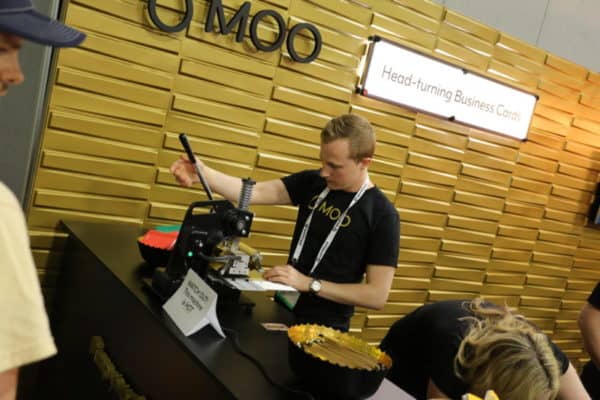 4) Have a social media presence
Maker your presence known to your social media audiences. Sure, you may have sent out a newsletter to your prospects announcing your attendance, but posting regularly on social media at the event can maximize your visibility. Make sure to write posts that include the event's hashtag, as well as the handles of speakers that you're particularly excited to see. (And, let's be honest, the people who you want to think about your company.)
If your budget allows, bring a team member to post about the event in real time throughout the day. If you want your brand to be top of mind for event attendees, there's no better way to do it than to be a consistent presence in the event's social feed.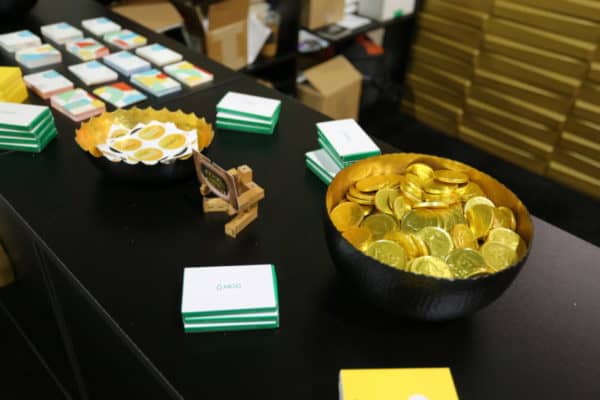 5) Did someone say giveaway?
We did!
Every company on the floor will be handing out branded pens to attendees. To stand out, give away a big hero prize that appeals to the target demographic at your event.
People's business cards can serve as their raffle tickets–– which means you immediately have leads. Plus, since your prize will be enticing, they'll be more likely to post about it on social. And the person who wins? You know that's going to be all over their Instagram. Hello, earned media!
6) Consistency is key
When you're traveling around the country for conferences, you don't want to rush around finding a last-minute printer for business cards. Instead, stock up on your branded print materials in advance. That way, everyone who represents your company will have consistent branding–– and limitless networking opportunities. Got employees around the country? An online portal for ordering business stationery is a quick and convenient way to ensure brand consistency.
Event season can get stressful. Follow these six tips, and you'll be on your way to a better business year.
---
As for MOO? We'll be at Adobe MAX in Las Vegas, October 17th through the 20th. Be sure to swing by and say hi! For now, find out more about MOO Business Services and get all of your business stationery before your next event.
---
About MOO Business Services
At MOO, we've been helping people make their mark in the world with amazing quality print products for over a decade. And as our customers have grown, so has our service offering. That's why for bigger businesses—with 10+ employees—we now offer MOO Business Services. It's MOO + benefits. MOO Business Services combines dedicated account management with an easy online ordering platform and expert design services. It's a complete package for businesses to give you more brand control and consistency—while saving you time, stress, and money in the process.
Fill out the form here and a friendly Account Manager will reach out to you.
Keep in touch
Get design inspiration, business tips and special offers straight to your inbox with our MOOsletter, out every two weeks.
Sign me up!