Munken: premium paper beyond the ordinary
Get the story behind one of the world's most eco-friendly paper mills, and find out how it caught the eyes of MOO's very own product design team.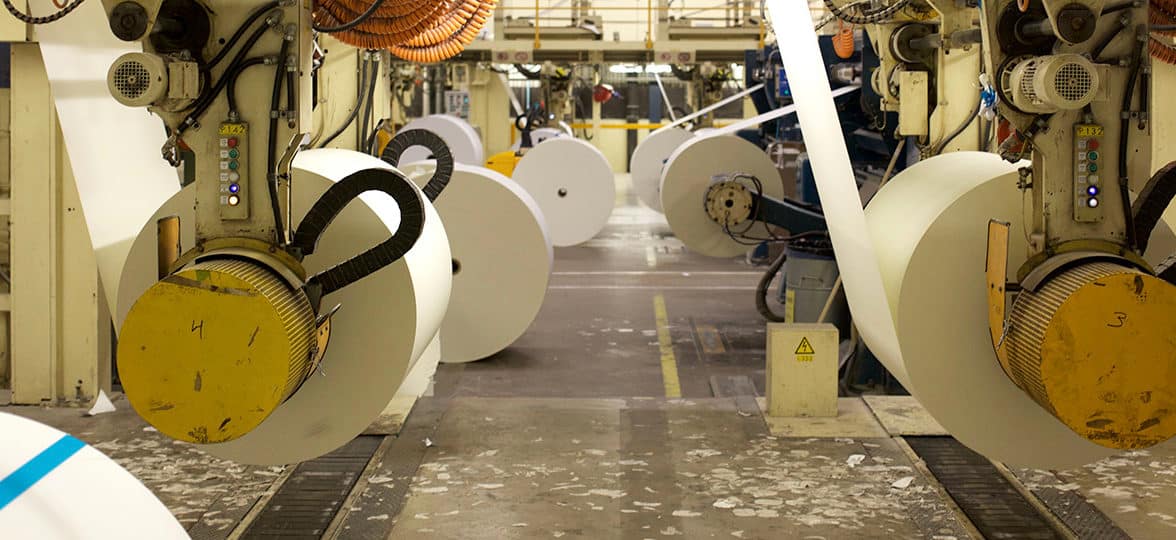 Get the story behind one of the world's most eco-friendly paper mills, and find out how it caught the eyes of MOO's very own product design team.
Here at MOO, our mission is simple: we believe in the power of great design. Design helps us stand out: from the clothes we wear, to the homes we live in, to the business cards we use. Design tells a story about us and what we stand for. We don't let any detail go unnoticed — from the special touches and finishes we offer on our Business Cards, right down to the whiteness of the paper in our Notebooks.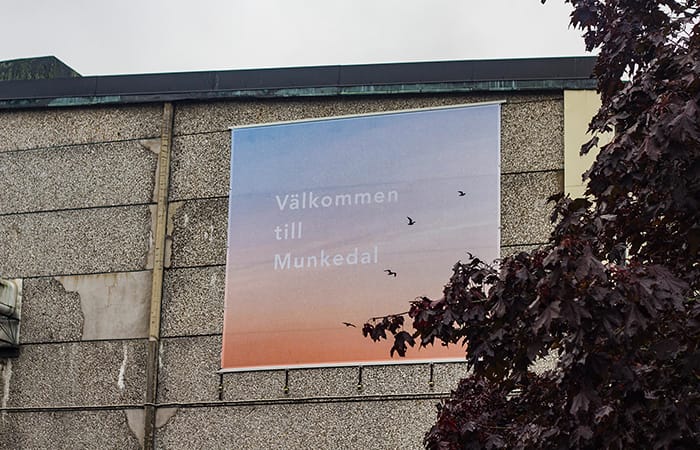 In fact, it's this very ethos that we look to echo when selecting our suppliers and partners – and Arctic Paper is no exception.
Deep in the woods of coastal Sweden, a few miles from the mouth of the pristine fjords, you'll find the sleepy town of Munkedal. From the outside, this hamlet of around 3,718 residents may just seem like an ideal weekend getaway for those living in nearby Gothenburg – but dig a little deeper and you'll find it's steeped in history and home to one of Arctic Paper's most historic paper mills: Munkedals, producer of the Munken Paper range.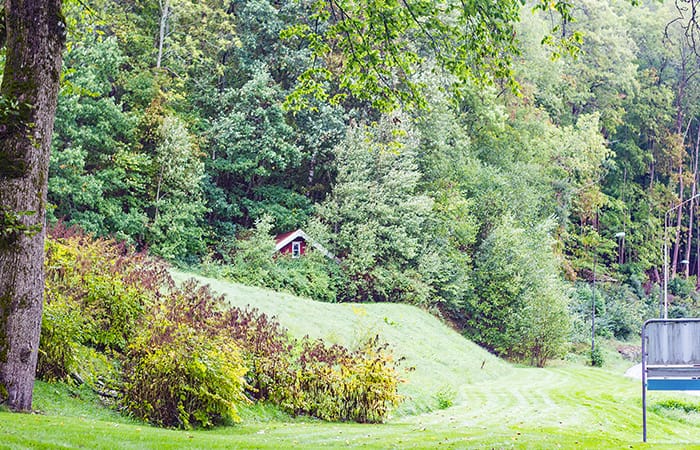 It's this history, rich heritage and remarkable environmental story  that caught the eye of MOO's product team while designing our line of Notebooks. MOO went to Munkedal, Sweden to get the full story behind the premium paper.
An eco-friendly history
Founded in 1871, the Munkedals paper mill is situated on the Orekil River, which was once a popular fishing river for Swedish Monks (hence, "Munken"). The location was a logical place to set up paper-making operations—with nearby natural forests for wood pulp and flowing rivers whose water could be used to bind the paper together.
After decades of harvesting trees and using river water in the production process, there was a noticeable change in the environment in surrounding Munkedal—particularly in the nearby fjords. This prompted a quick response from the mill operators to dedicate their practices towards sustainability and care for their surroundings.
Today, Munkedals is considered one of the most environmentally friendly paper mills in the world. The environmental quality team, headed by Jonas Dahlqvist, has implemented processes to ensure that the waste water produced at the mill is purified so well that it's drinkable at the point of returning it to the Orekil River. "We see it as borrowing resources from the area," Dahlqvist told MOO, "when we're done using them, we give them back as we found them."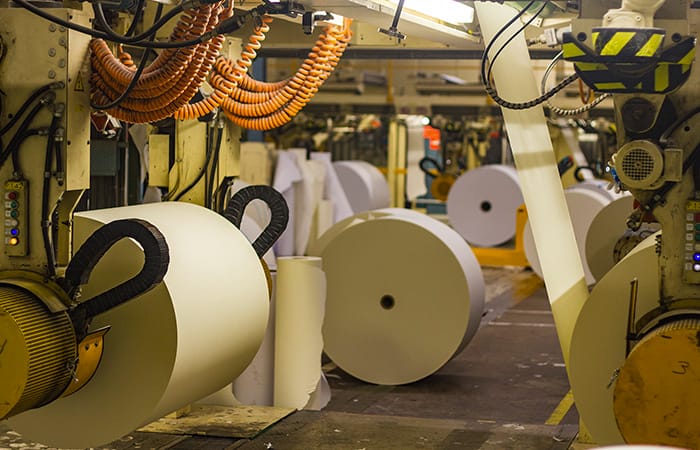 The Munken Design paper range
Specializing in uncoated fine papers, the Munken Design paper range offers a tactile, design-grade experience for drawers, doodlers and writers alike. From the wood-free Munken Premium line to Munken Kristall, the papers coming out of the Munkedals facility are made to last for generations.
The Munken-making process begins with the water of the Orekil River, which is used to bind the wood pulp together. Mixed with binding chalk, which contributes to the paper's notable whiteness, the wood pulp becomes malleable. It's then sent through a lengthy process of compressing, heating and flattening, and is then rolled over large drums to dry out. At the end of the process, the paper is cut from the rolls and packaged up for shipment—courtesy of paper distributor, G.F. Smith.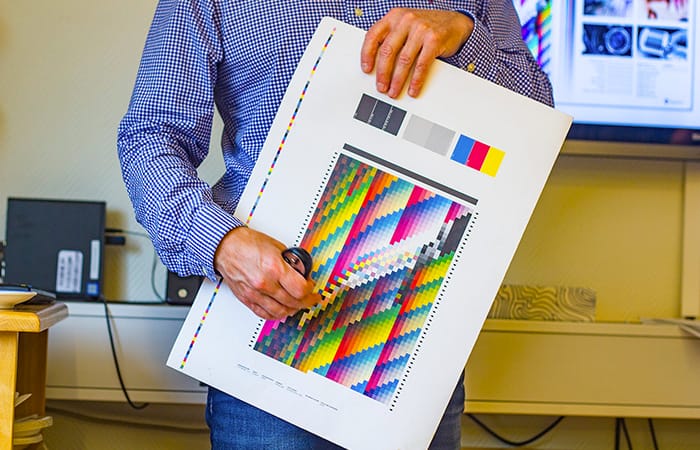 But not all papers are the made the same. "There are over 80 variables and parameters to look at when making paper," Munkedal's Technical Manager, Conny Olsson, told MOO. "Opacity, thickness, whiteness, roughness—these are all the key factors that contribute to the quality of the paper." In short: paper-making is as much a science as it is an art.
MOO and Munken: a match made in Notebook heaven
The long-lasting, never-fade quality of Munken Kristall stood out to MOO's product team, who pored over different paper samples in their quest to find the perfect Notebook paper. "We looked at over 50 papers to start, and narrowed it down to about 10," MOO's Principal Lead Product Designer, Felix Ackermann says. "We did some thorough tests on the feel of the surface, writing and sketching performance with pens and inks, as well as thickness."
We asked Felix about his favorite features of Munken Kristall paper, to which he gave an excited—and fairly lengthy—reply. (Hey, he's a product guy, so we'll cut him some slack.) "Our favorite part of Munken Kristall was the excellent balance of texture and smoothness, which gives resistance for quick sketches," Felix said. "We were also impressed by how little ink bled through the 100gsm paper weight, while still maintaining an oh-so-bright white appearance."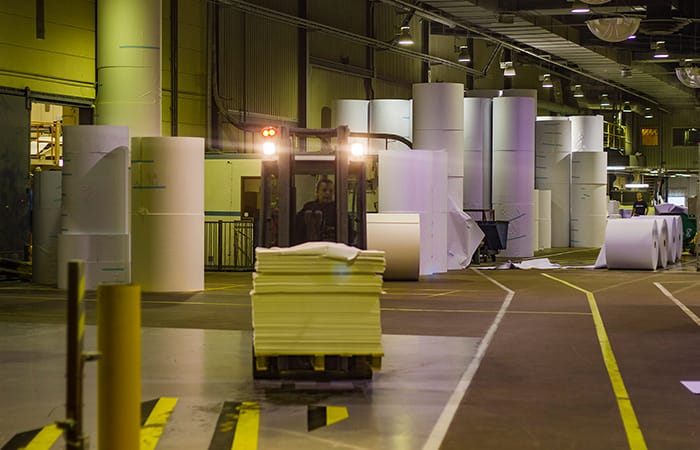 The opacity would prove to be the most important to those who want to fill up a notebook with pages upon pages of notes, doodles, and checklists—all while maintaining a signature whiteness no matter what pen you use.
"On top of it all, Munken paper had a great environmental story as well," Felix added. "We were so pleased to witness the genuine care for the environment at Munkedals throughout all parts of the mill and its surrounding areas."
So what's the key to Munken's inimitable paper quality? In part, it's the combined experience of all of the mill's employees. Goren Lindvist, CEO of Arctic Paper Munkedals, has been working there for 14 years, and is still considered "the new guy." In fact, many workers MOO met are 2nd and even 3rd generation employees of the mill, who have worked there for decades themselves. It became clear that Munkedals' employees are proud to work in a place that cares as much about the beautiful surroundings as it does the quality of the paper.
Want to experience the premium quality of Munken paper?
Try one of our Notebooks.
Keep in touch
Get design inspiration, business tips and special offers straight to your inbox with our MOOsletter, out every two weeks.
Sign me up!