Making art every day: Carolyn Suzuki shares her tips for success
From greeting cards to enamel pins, Carolyn Suzuki's illustrations are brimming with life and color. MOO found out how she carves out time each day for making art.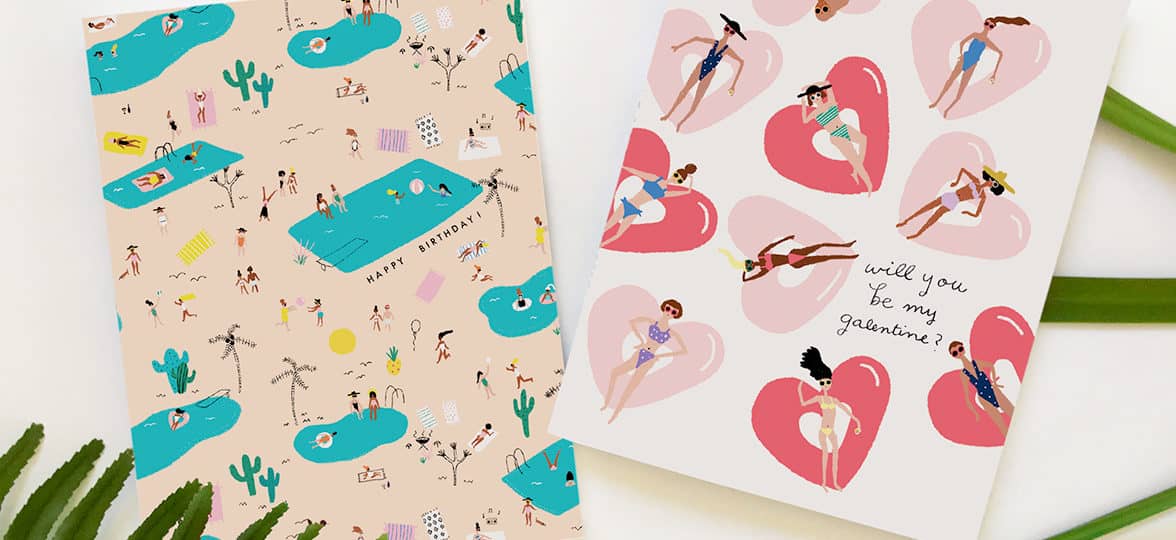 Carolyn Suzuki's impressive work ethic has launched her business to new heights. So how does she plan for productivity and why does she think
consistency is key for creativity
?
From feel-good greeting cards to playful enamel pins, Carolyn Suzuki's illustrations are brimming with color and life-affirming messages. MOO spoke with Carolyn about how she carves out time each day for making art, and how her life in Los Angeles inspires her work.
The early days
Carolyn has always been passionate about art and illustration. After working as a producer in an animation studio for a few years, Carolyn grew more and more eager to turn her passion into a career. So, she began producing a body of work of designs and illustrations that could be printed on greeting cards. "I was lucky enough to have friends who own small gift businesses," Carolyn told MOO. "They were able to share their wisdom on how to get a business off the ground."
In 2011, one year after Carolyn started her business, Carolyn Suzuki Goods, she rented a small booth at the National Stationery Show and printed out 50 greeting card designs to sell.
"My designs were much flatter early on, with a limited color palette," Carolyn said. "I didn't use pencil or paint and drew directly on the computer." Even so, Carolyn met some agents at the show who adored her work.
"Those agents quickly began selling my cards to retailers all over the US," Carolyn said. "That's still how I do most of my business on the retail side of things." In fact, some of those agents still carry her cards today!
Exploring new techniques
As Carolyn has gained more experience as an artist, she's started playing around with various techniques. She frequently mixes mediums and incorporates bolder colors. "I think that correlates to an increased confidence in my work," Carolyn said. "It connects to who I am now as a person."
A few years ago, Carolyn started to include more people into her designs, as well. That's when she made a conscious choice to include the types of bodies that she rarely saw on products growing up.
"I want people of color to see themselves in my work doing fun things, swimming, lounging, playing," Carolyn told MOO. "I want them to see themselves being normal and enjoying life."
Carolyn credits the power of visual art to the growth of her online retail shop. "Art is so powerful—sometimes more powerful than words," Carolyn explains. "When an icon or an illustration organically associates with a message or movement, there's no stopping the impact it has on all of us."

Making art everyday
When we asked Carolyn what advice she has for fellow artists, her answer was simple: "Make art every day."
For her, consistency is key for creativity. "It's important to create work and post it–– every day if possible," Carolyn said. "Getting in the habit of doing things quickly, and not overthinking it, is a good exercise. It shows that you're serious about growth, and love to draw."
For inspiration and a community of artists, Carolyn recommends following challenge-related hashtags on Instagram. For example, #WHP, #aquietstyle, and #the100dayproject.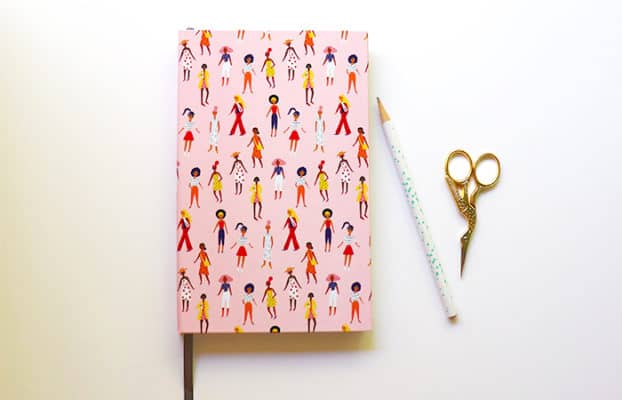 "I always make an effort to comment and encourage other artists in my community," she said. Following inspirational artists has made a huge impact on her creative life.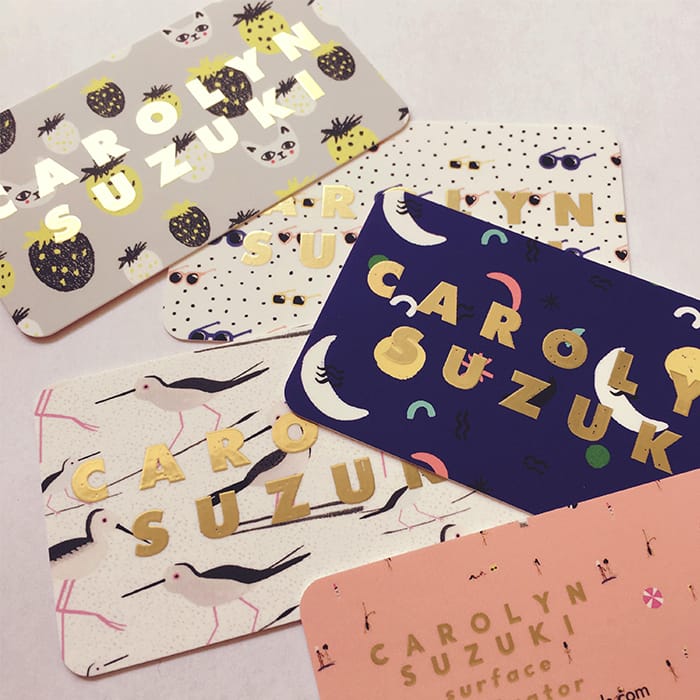 As for her product range, Carolyn has grown her wholesale card business since the early days. As her styles have evolved, she began printing on various finishes like Luxe and Gold Foil cards to make her positive messages pop. Even more recently, Carolyn printed a Custom Notebook featuring her illustrations on the front and back to give out as a promotional giveaway to clients. "The Notebooks have been an added bonus," Carolyn says, "everyone comments on the quality of the bind and the beautiful printing!"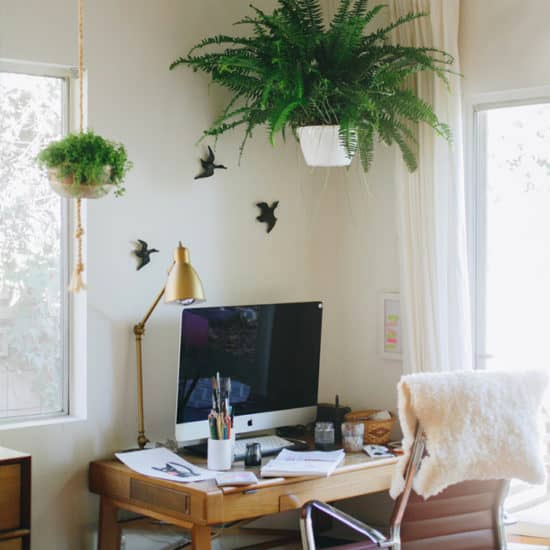 Plan for productivity
As a creative who works from home, Carolyn has to be very intentional about the way she works. In order to stay on track, she plans her entire day the night before.
"I can't do it too far in advance because stuff changes all the time," Carolyn said. "But it's nice to wake up and know exactly what I'm going to be doing. That's when I'm able to be creative. I don't feel flustered, and have a good chunk of time to let my mind and pencil wander."
Interested in making Custom Notebooks?
Looking for somewhere to put all your inspiration? Why not try a Custom MOO notebook! We have a dedicated team of MOO Designers ready to take your artwork and add it from cover to cover. Just fill out the form here and one of our friendly Account Managers will reach out to you with the next steps.

Keep in touch
Get design inspiration, business tips and special offers straight to your inbox with our MOOsletter, out every two weeks.
Sign me up!