How Monotype brought typography into the digital age
Find out how Monotype has brought typography into the 21st century.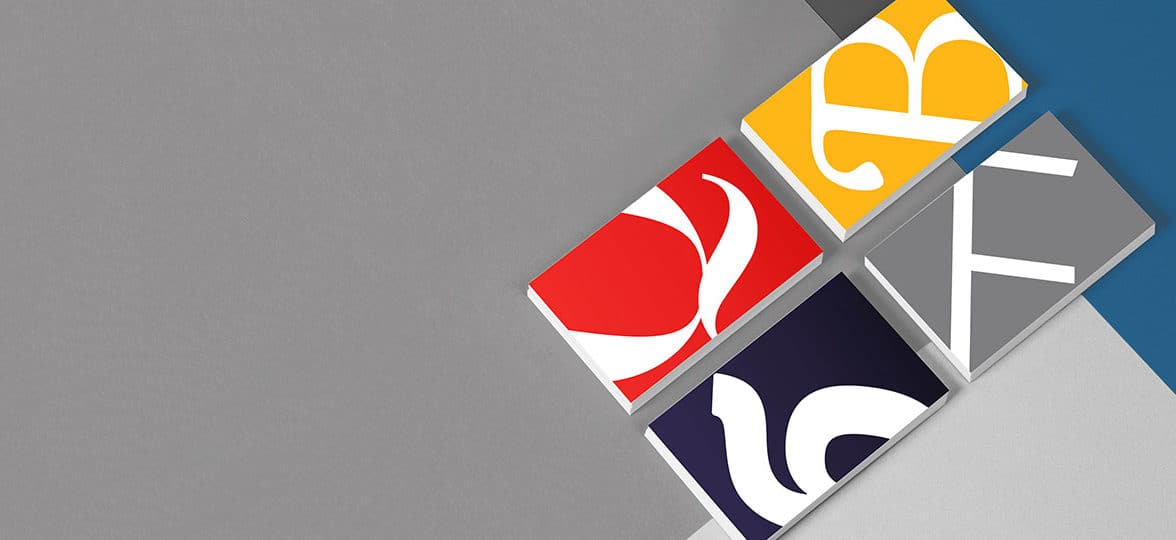 Monotype has been a prominent name in publishing and type design for over a hundred years. Over time, it has grown into a company that provides the design assets, technology and expertise that helps create authentic and impactful brands.
We spoke with Monotype's Senior Director of Creative, James Fooks-Bale, about the power of communicating a company's story through branding and typography design.
From traditional to digital
Monotype's rich heritage lies in the company's ability to stay ahead of the curve. "Monotype is known for reinventing itself on a regular basis," Fooks-Bale told us. "To stay relevant, we need to keep up with design trends, communication methods, and technology so we can give brands what they need before they realise they need them."
The company's current technology reflects this, with font design offerings that include more than 2,500 font families, custom font creation, and platforms that let brands deploy visual marketing content. In 2016, Monotype acquired Olapic, a platform that allows companies to curate and activate content from consumers, request it from influencers, or create it themselves. "This allows brands to access content that will resonate with consumers and promote their products in more meaningful and authentic ways," Fooks-Bale said.
With this product mix, Monotype stays true to its goal of helping customers create more authentic experiences with their audiences across every touchpoint.
The key brand ingredient
Why are the folks at Monotype so obsessed with fonts and design? "Type is a tool that you can use to emphasize your brand," Fooks-Bale said. "In many cases, it's more powerful than your other brand elements, like illustration or colour, because it's often carried through more of the brand touchpoints."
Fooks-Bale offered the example of an airline. From their tickets to the bottom of their coffee cups, there are only so many places you can put the company's logo. As Fooks-Bale put it, "One of the only ingredients that let you carry through to every situation is fonts."
"Visual and verbal actions are all part of a successful and authentic brand," Fooks-Bale explains. "But if they are not joined up, it won't be effective." Monotype offers brands the ingredients to tell their stories in a way that's consistent across touchpoints. This is key to enabling companies to develop an identity that aptly expresses what's at the core of their brand.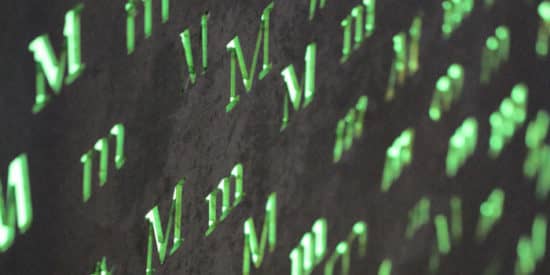 Telling stories with type
While fonts are crucial to communicating a brand's story, Monotype recognises that each font has a history of its own, which is why they developed a series called Font Stories. These stories spotlight some of its most recent typeface designs and get readers interested in how they came into the world. "There's a story behind the fonts, whether it's how someone approached the design, or what purpose the person envisioned the font was for," Fooks-Bale said.
By highlighting these new additions to their library, Fooks-Bale hopes that people will give emerging font designs a chance. "Our library is huge, which you could argue is a fantastic thing," he said. "Yet unless we provide a narrative to some of the fonts, we run the risk of losing some beautiful gems." Through the Font Stories, Monotype plants the seeds to help brands assess the ways certain fonts can communicate a brand's identity.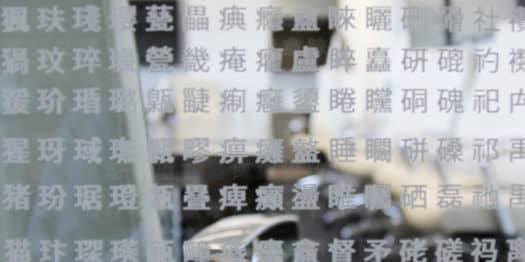 Living the Monotype brand
Monotype has offices across the globe, but works hard to be "one Monotype." "We want our employees to live and breathe the brand," Fooks-Bale explains. "Branding is not a department here—it's inherent in everybody."
To build brand consistency, Monotype designed its Business Cards to reflect its typography design heritage. The cards have snippets of Monotype's fonts on the backs, which allows the brand to highlight its range of typeface designs. The type designs on the backs of the cards are updated frequently as new ones are introduced.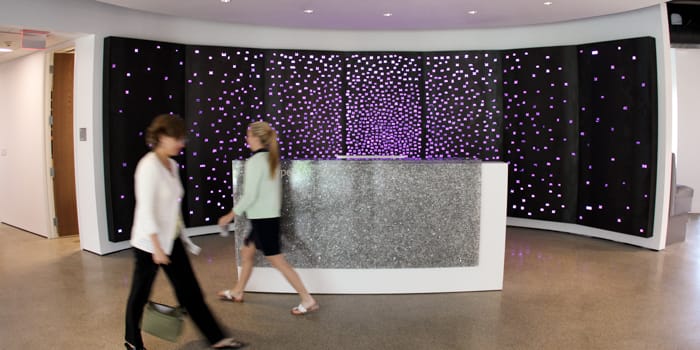 "We use the Luxe paper for our cards, which Mohawk produces, so it has more of a weight to it." Fooks-Bale said. "To hand out these premium quality cards with a tactile feel really resonates more with the customers we typically work with."
The design is easily modifiable and Monotype employees in all of their global offices can access them through their MOO Business Services platform. "We needed something that was quick and easy to produce," Fooks-Bale said. "Having something that our offices around the world could order from was really helpful."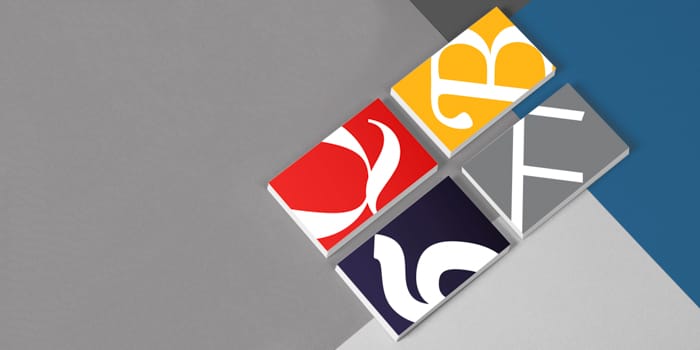 Tell your brand story with MOO Business Services
At MOO, we've been helping people make their mark in the world with amazing quality print products for over a decade. And as our customers have grown, so has our service offering. That's why for bigger businesses—with 10+ employees—we offer MOO Business Services. It's MOO + benefits. MOO Business Services combines dedicated account management with an easy online ordering platform and expert design services. It's a complete package for businesses to give you more brand control and consistency—while saving you time, stress, and money in the process.
Fill out the form here and a friendly Account Manager will reach out to you.

Originally published on Mar 05, 2019
Keep in touch
Get design inspiration, business tips and special offers straight to your inbox with our MOOsletter, out every two weeks.
Sign me up!