Spread the word with Flyers
Whether it's promoting a charity, getting a laugh, or simply saying thanks—these Flyers take analog advertising to a whole new level.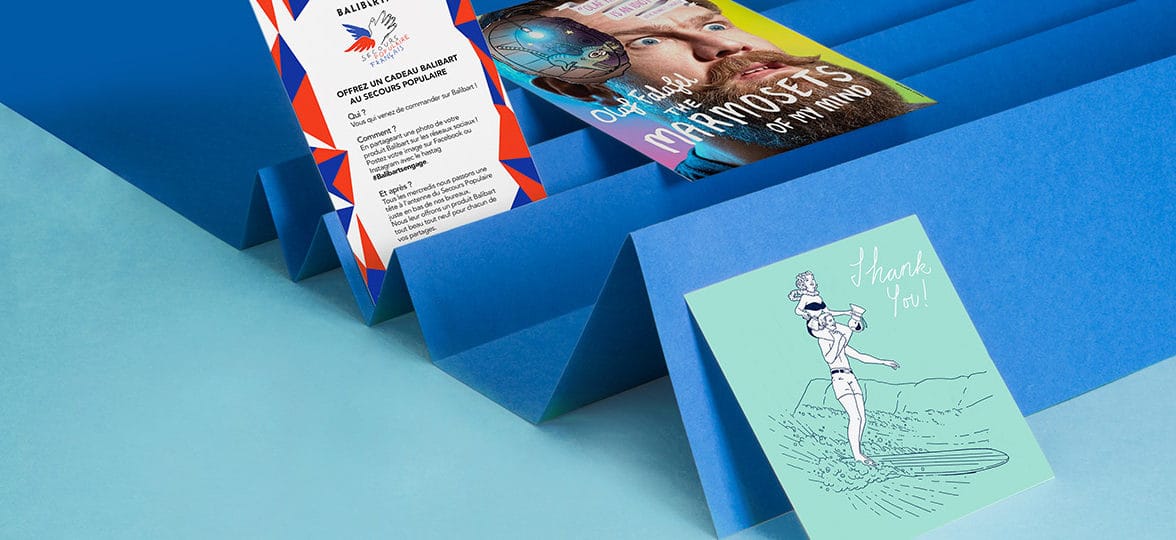 Whether it's promoting a charity, getting a laugh, or simply saying "thanks"—these customers show us that Flyers are a classic way to get the word out.
In the age of digital promotions and online ads, it can be hard to stand out amongst the crowd. And, that's why sometimes it can be good to go back to basics. Here are 3 examples of how to take classic Flyers to a whole new level.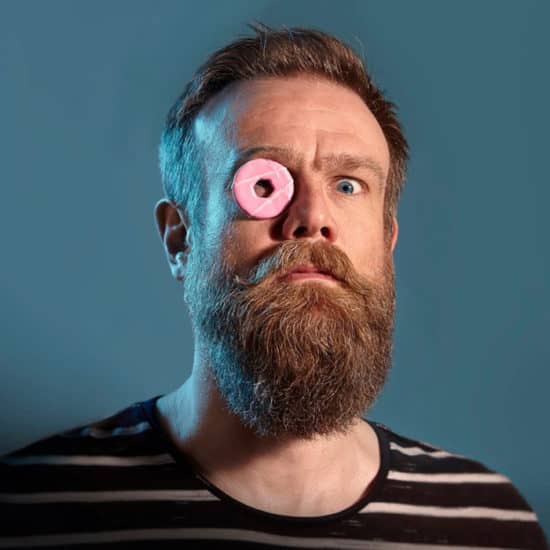 Olaf Falafel is a Swedish stand-up comedian, author, and illustrator. Self-branded as "Sweden's eighth funniest comedian," Olaf's comedy ranges from viking humor to jokes about his facial hair. Olaf caught our eye when he posted his flipbook-style Flyers to promote his comedy show, The Marmosets of My Mind. We've seen some great uses of Printfinity over the years, but animated Flyers? Touché, Olaf Falafel. Touché.
"The fact that they are flipbook-style animations makes people stop and pay attention," Olaf tells us. "This is particularly useful at festivals, where people are constantly thrusting bits of paper in your face." The show Flyers were printed with 8 different designs, showing a marmoset exercising on a spinny-wheel inside Olaf's brain. "The prints are printed and collated in the correct order, so I can take them out of the box and flip through them to show the animation."
Olaf Falafel is not new to the concept of flipbook Flyers. "This is the second year I've made animated Flyers," Olaf tells us. "Last year my eyes moved while cheese spun on my fingers, which promoted my show 'Olaf Falafel and the Cheese of Truth.' I got some great reactions from fans on social media!" First cheese, then marmosets—what could be next for the intrepid comedian? We have a feeling we'll be checking back in soon to find out.
Get the word out there with Flyers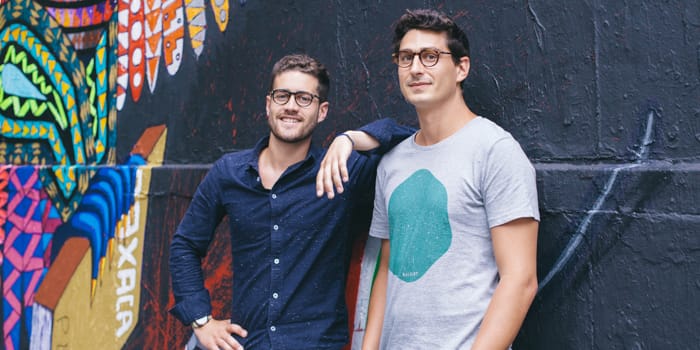 Panopli is an online platform that allows artists from around the world to sell their work as prints, t-shirts, totes, and more. Users can choose the products they want to make and create a custom online shop to sell their work. Founded by two French entrepreneurs, Maxime Delmotte and Adrien Salamon, Panopli came about from their shared desire to enable artists to 'live by their art'.
In addition to helping artists, Maxime and Adrien wanted to make a difference by giving back to a good cause. One of Panopli's biggest sellers, Balibart, came up with the #balibartsengage hashtag campaign where artists can share their work on social media. For each social media post, Balibart donates a product to a French charity. The company promotes the campaign by sending Flyers to each customer. "A physical product is the most effective way to catch their attention," Adrien tells us. "Even with all the digital promotion, nothing can replace an actual Flyer."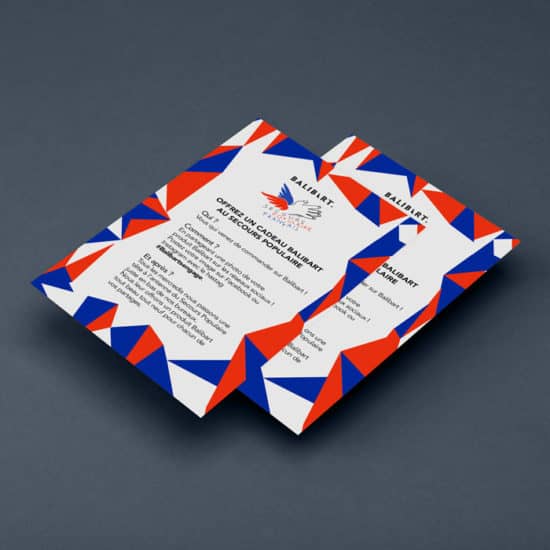 The #balibartsengage Flyers were designed by Panopli's art director with the aim of making it simple and effective. The Panopli community has high praise for the good cause. "Our customers love that we give them the opportunity to have a real social impact," Adrien says." The company has given away hundreds of products to charity so far, with hopes to continue the charitable work for as long as they can.
In need of a midday perk? You're in luck. Los Angeles-based subscription coffee roaster Latigo Coffee has built a business on shipping fresh-roasted coffee anywhere in the US. With bi-weekly batch shipping and a range of coffee plans to choose from, Latigo aims to bring the finest coffees right to your front door.
The Latigo brand prides itself on being advocates for the outdoor life, urging customers to "grab some beans, get outside and get after it." They also encourage customers to share photos of their adventures on Instagram using the #latigocoffee hashtag. A new era of backcountry baristas is born.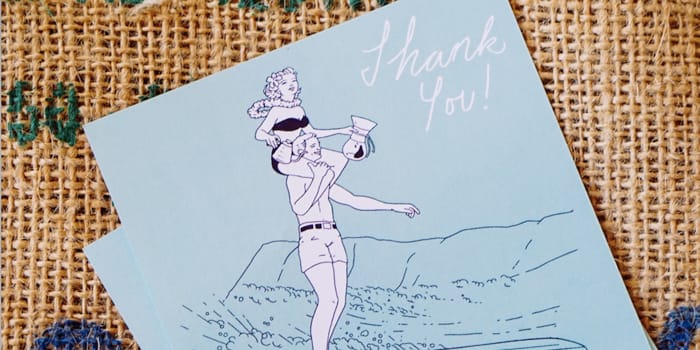 For a company whose business revolves around packaging and shipping, it's no surprise that Latigo places a lot of emphasis on customer experience. "The unboxing experience was important to us from day one," Latigo founder Mark Finster explains. As a token of appreciation to each customer, Latigo includes a "thank you" Flyer in each package, with an illustration of a tandem surfer and a chemex coffee maker. "The Square Flyers from MOO were the perfect fit (literally) for our packages," Mark says. "People love receiving handwritten notes! These box inserts are integral to the business."
Print Flyers to delight your customers
Keep in touch
Get design inspiration, business tips and special offers straight to your inbox with our MOOsletter, out every two weeks.
Sign me up!