Make an instant impact with our Original paper stock
Want to make an instant impact from the first hello to that final handshake? Original, by MOO can help you do just that.
Original Business Cards, MiniCards and Postcards are designed to make an unforgettable impact, whoever you need to impress. Printed on premium paper, with the option of a smooth matte or shiny gloss finish, Original feels as good as it looks.
Here's 3 customers we've met and the stories behind their businesses –  from music to graphic design. Get inspired by their stunning creations.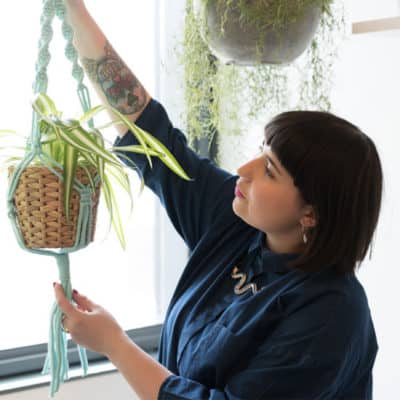 Amanda Wayne is the founder of online self-care sanctuary Head & Hands, based in London. Head & Hands is a three-armed business. First, it's a curated store of handmade products. Second, it hosts conscious craft workshops run by Amanda or guest artist makers. And the third thing is actually what got the ball rolling for Amanda in the first place – Indian head massage.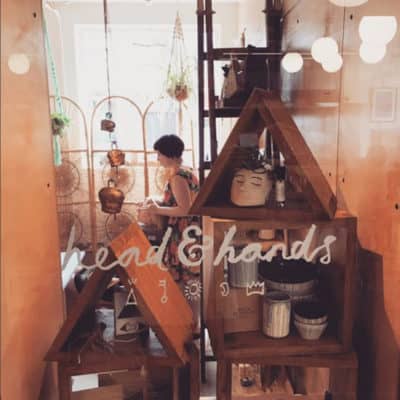 Prior to Head & Hands, Amanda was working for a design studio, doing a lot of community engagement work, running creative workshops. "I worked with communities where there was going to be something changing – I helped them shape some of the design decisions that were being made in their environment. I studied graphic art and design at university, then started working in schools, bringing together my art experience and working with people. People have always been at the centre of what I do."
"There's nothing quite like the connection you build up with your customers when you've got a physical shop. It can be hard to create the same experience online as it's not as tactile, however there is of course the opportunity to pack up and personalise people's orders, which I what I've been really enjoying. I write everyone a little love note when I post them their box, and I've got stickers with uplifting messages on too, so the whole experience of unboxing the products is an act of self-care. It's the equivalent of me having a lovely conversation with a customer."
Send a little love in your packages with Original Postcards
Brooklyn Basement Records, an independent record label supporting acts in New York and Tennessee, was founded by independent artist Ron Pope and his manager Blair Clark. They launched the indie label in September of 2015 in, you guessed it, a basement in Brooklyn. And when their MOO cards arrived they said they finally felt official.
Blair explained: "When starting up a new business, it's so important to have something on hand to give someone. We go to multiple industry networking events a month so our cards are key in establishing new relationships. We used a matte finish because we felt that it paired nicely with our label's branding (classic, cool, and understated)."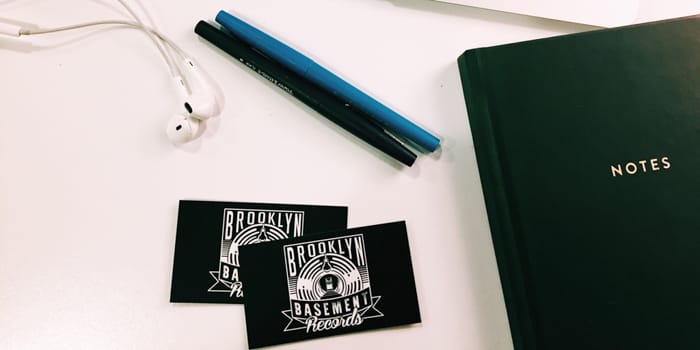 "Email is obviously a big part of business these days, but I find that handing someone something physical after a nice conversation almost guarantees a follow up email the next day. Whereas doing the "I'll email you right now" thing gets an instant read, and therefore takes it out of their inbox for the next day. Plus, it's always great to show someone a peek into our brand and having such a great card featuring our logo makes people instantly intrigued with what we're doing."
Make your business official with Original Business Cards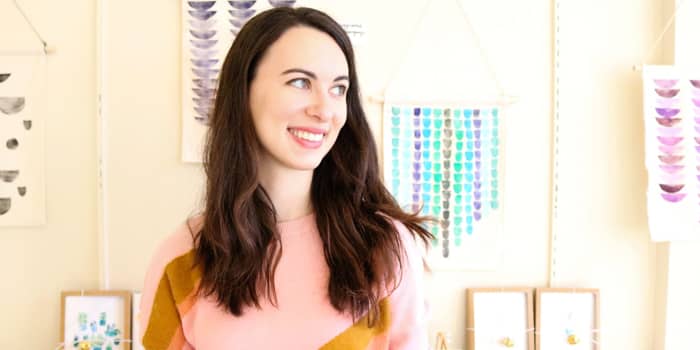 Juliet Meeks is a graphic designer and artist based in New Orleans, Louisiana. Her delicate watercolours, strong typography and natural patterns work beautifully across the prints, pouches and homewares she sells in her online store.
Juliet uses MiniCards as hang tags on her products. She has them made with Rounded Corners because, as she puts it, 'that makes them feel extra fancy,' and loves being able to print her portfolio across the backs of the same pack of business cards.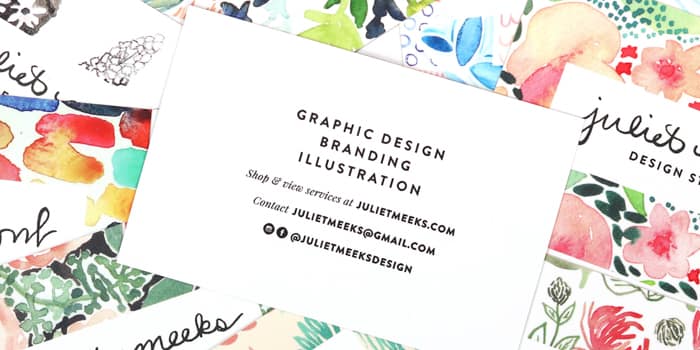 She says: "I think we need printed products more than ever in the age of social media. People feel more connected to your brand or business when they can take a piece of it with them, even if it's just a business card. I also love the interactive element of letting someone pick our their favorite patterned card; it's always fun to see who picks what!"
Make a connection with Original MiniCards
Keep in touch
Get design inspiration, business tips and special offers straight to your inbox with our MOOsletter, out every two weeks.
Sign me up!