MiniCards that make a big first impression
From bookmarks to product tags—these creative entrepreneurs have found fun ways to use MiniCards to boost their businesses.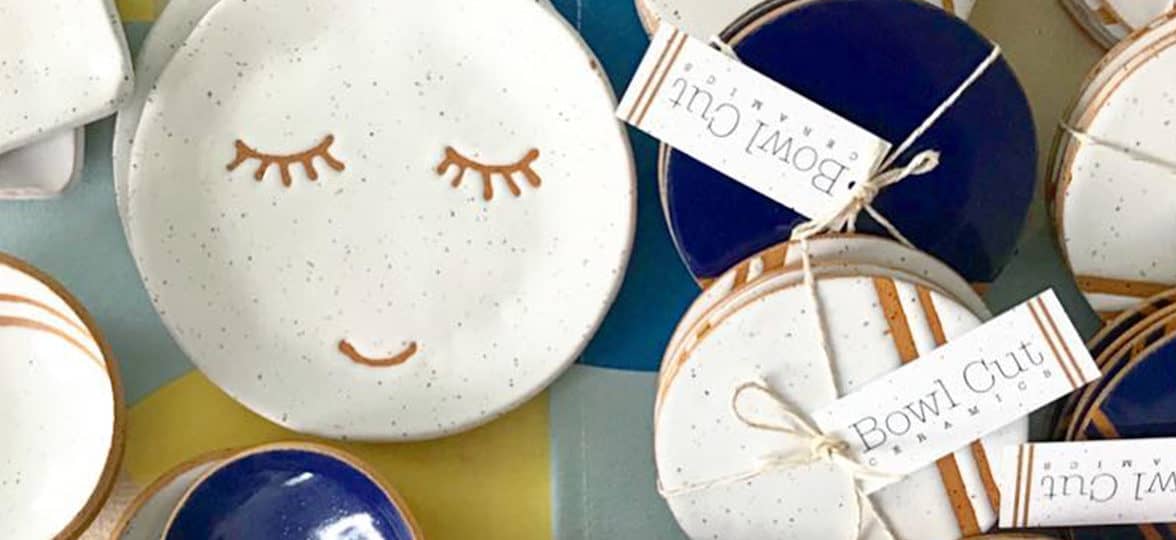 From bookmarks to product tags—these creative entrepreneurs have found fun ways to use MiniCards to boost their businesses.
When running a business—no matter how big or small—it's always important to make memorable experiences for your customers. Not sure where to start? Here are three ace examples.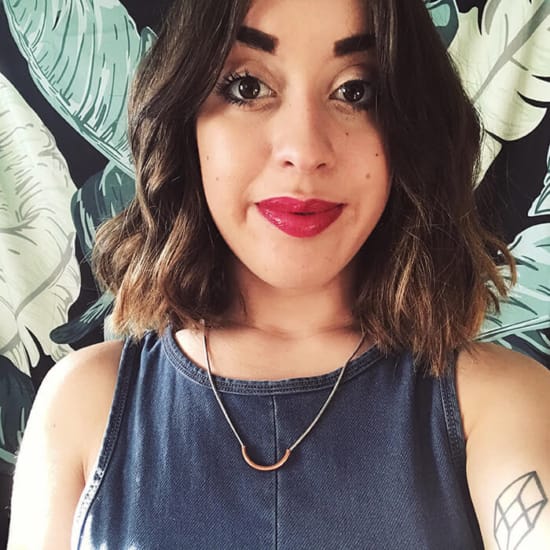 YEAHYELHSA is the online design shop from Pittsburgh-based artist Ashley Olinger. Her shop consists of prints, stickers and cards that combine her colorful personality with a dry sense of humor. When she's not designing and illustrating her Etsy shop goods, she works on freelance design projects that showcase her modern design sensibilities for projects like album covers and logos.
When brainstorming ideas for new products, she sifts through her various sources of inspiration. Whether the inspiration comes from fellow illustrators like Lorien Stern or Tara Booth, or even the shape and color of fruits—Ashley finds fun and innovative ways to incorporate those design elements into her memorable and collectible accessories.
For every order fulfilled from her Etsy shop, Ashley includes one of her branded MiniCards. "My work is humorous and unpredictable, so I just feel like having these tiny Business Cards reflects that," Ashley explains. Her MiniCard sendalongs have a had a surprising reaction from her customers. "People actually try to buy them from me thinking they're little prints, so I'd say the reaction has been pretty good!"
Make a purchase memorable with MiniCards
Dani Williams is a self-taught illustrator, using watercolor to create pictures of wildlife that appeal to animal lovers of all ages. Dani sells these illustrations as prints, greeting cards, bookmarks and other items through Etsy as well in several shops around Merseyside, UK where she's based. Her love of animals came from her time working in zoology. She'd been working on illustrations in her spare time and one day it dawned on her that she could fuse her two passions into one.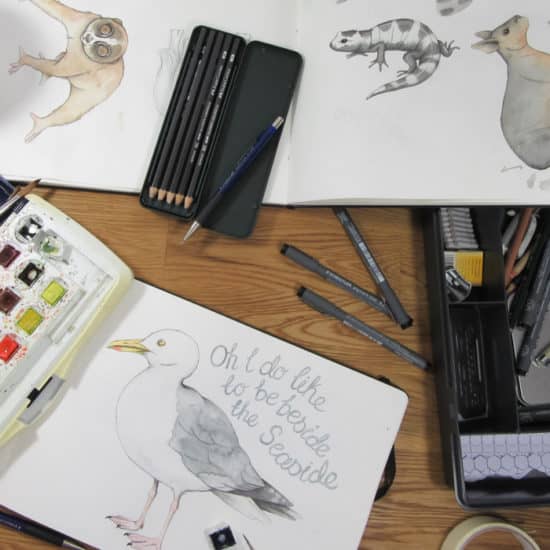 "My inspiration comes from the wildlife I encountered during my zoology career as well as the amazing nature at my doorstep," Dani tells us. A walk in the nearby woods or beaches always leaves her with new ideas. Her experience working in museums also finds a way into her work. "A lot of my designs have a nod towards traditional natural history drawings dating back to a time when people were discovering many animals for the first time."
Dani's online print shop not only showcases her work, but offers customers a chance to own some illustrations. Using Printfinity, Dani printed various illustrations onto MiniCards and added a ribbon so that they could be used as a bookmark. Her illustration style particularly appeals to children, making the size of the MiniCards perfect for her target audiences. "My MiniCards are perfect for small hands," Dani tells us. "Plus, let's face it—they're really cute!"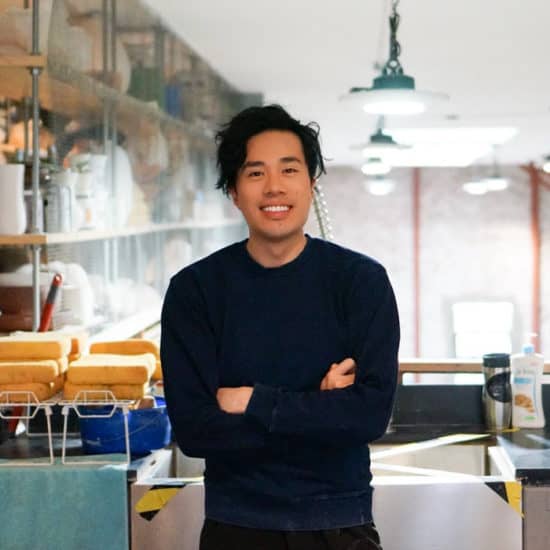 Bowl Cut Ceramics is the one-person operation of Ricky Kwong. His studio creates handmade and functional ceramic pieces like mugs, plates, planters, and coasters that are brimming with personality. Ricky is a graphic designer by trade who wanted to apply his knowledge of marketing, branding, and design into his own brand. Bowl Cut was created as a bit of an experiment to see how all of that would come together.
By focusing on brand, Ricky came up with a ceramic style that is undeniably his. "I came up with the double stripe motif to contrast the imperfect, handmade shapes with something that is very clean and graphic," Ricky explains. "It's also a way to unify my pieces and give my brand a visual identity. I further played with this idea by mirroring the look of my pieces into the design of my cards and MiniCard hang tags."
Ricky attaches a branded MiniCard hang tag to every Bowl Cut product sold. "The tag needed to be slim so it wouldn't be in the way, but big enough to hold all of the pertinent information." The design of the tags also mirrors the appearance of most of my ceramics pieces. "White speckles with two stripes is my signature design – so I recreated that design digitally and applied it to the card. They fit my products perfectly!"
Tag your products with MiniCards
Keep in touch
Get design inspiration, business tips and special offers straight to your inbox with our MOOsletter, out every two weeks.
Sign me up!