How to design a logo for your business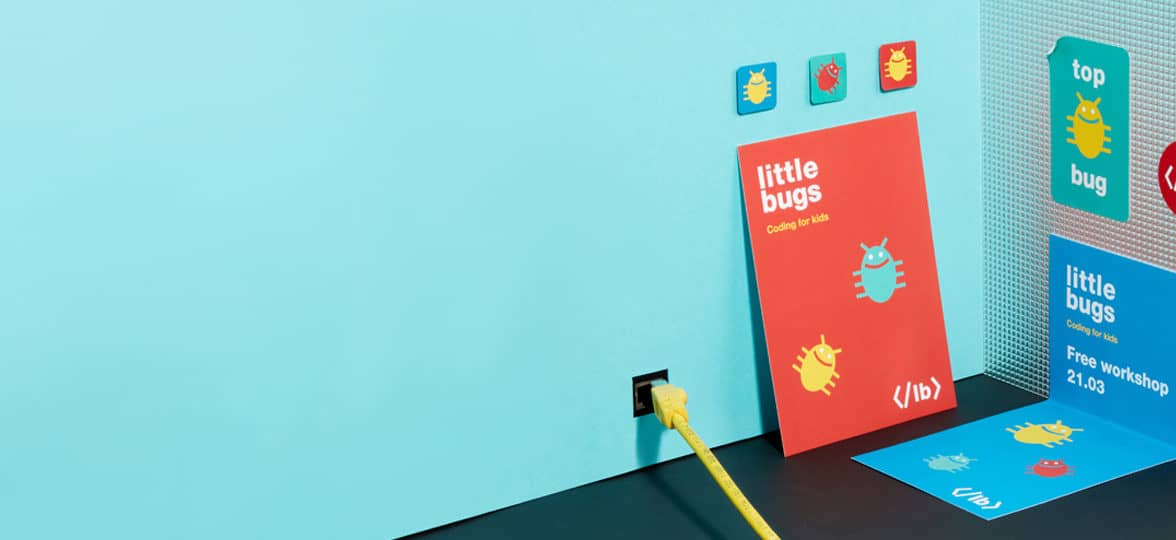 Whether you're designing a logo yourself or commissioning someone to create one for you, here's everything you need to know to find a unique design that expresses your brand personality.
What is a logo and why does it matter?
A logo is one of the most recognisable elements of any brand. It's the iconic graphic that sits at the top of every letterhead, adorns every piece of packaging and has pride of place on the front page of your website. So what does it take to create one that represents you best?

What makes a good logo?
Your logo needs to:
represent your brand values, so that when people see it, their understanding of your brand will be strengthened

blend smoothly with the rest of your branding, such as your colour palette and font, to create a strong and consistent visual identity

be memorable and easy to recognise

stand out from the competition in your industry

be easy to replicate across different formats

look great in all sizes, large and small
All in all, there's a lot to think about when you're creating your first logo or developing a new one as part of a rebrand. Many businesses turn to an agency or a logo designer to help with the process. Whether you're bringing in an expert or creating your own, here's what to consider.
How to design your first logo
Even if you don't have a designer, it's absolutely possible to come up with a great custom logo in-house. You may want to 'borrow' a friendly designer or illustrator to go over your ideas, but you can do the bulk of the work designing a logo yourself.
Like a professional logo designer, you should start off with information gathering – AKA a 'discovery phase.'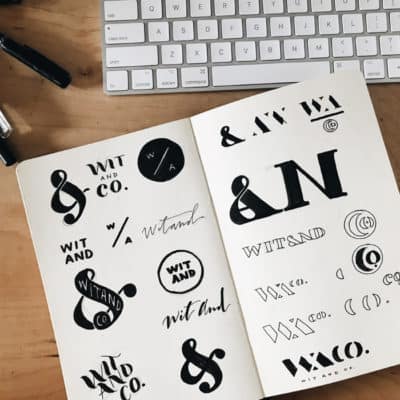 Begin with your brand
Your current branding is going to work in harmony with the logo, so it's a good idea to review your brand identity and brand personality before you begin. Think about creative elements like your colour palette and graphics, and your target audience—what kind of concepts or images will resonate with them?
Check out the competition
You know your own brand pretty well, but how about others in your industry? Look at what other companies' logos have in common and think about how you could stand out from the crowd. Setting up a mood board on a curation site like Pinterest can help you gather your competitor analysis work together in one place.
Be logo-savvy
Familiarize yourself with the basic types of logo:
Symbol: a picture or icon, such as the Nike 'swoosh'

Logotype: a text-based logo, such as Google's

Combination mark: a mix of the two, like Volkswagen or Mastercard
Soak up amazing design inspiration
It's a good idea to immerse yourself in design of all kinds to help your ideas flow. After all, you can't choose a design style if you don't know what's out there. Explore sites like Behance and Dribbble, where creatives upload and share their best work. If you're a social media user, follow creative and inspiring accounts and hashtags on Instagram and Pinterest. Pay attention to design elements like colour, shapes and typography. Surrounding yourself with cool designs will help you get a feel for the kind of look you want.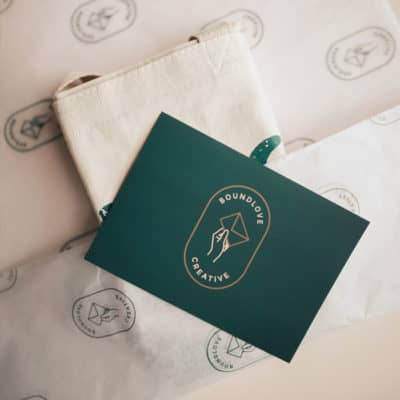 Put pen to paper
It can be handy to keep a sketchbook with you so you can doodle your logo design ideas and make notes about the design ideas that appeal to you most. Even if you're not naturally great at drawing, sketches can help you develop your ideas. Don't forget: the ones that end up in the waste paper basket are just as useful as the ones that don't.
Develop your digital design
Now for the exciting bit. If you're not a professional graphic designer, don't be put off trying your hand as a logo creator. Thanks to the variety of tools and logo templates  around you, youshould be able to create at least a working draft with just basic skills. Web-based design tools like Vectr, Method Draw and Janvas allow you to create scalable vector images – that won't lose image quality when you make them bigger – without buying or downloading a single byte of software. There are tons of tutorials available online too.
How to commission a designer to create a logo for you
It may not be the cheapest option, but working with a designer is a tried and trusted route to a unique logo that perfectly fits your brand. Here are some tips for finding and working with a designer.
Take recommendations
Ask around your local business community to find out which designer or agency produced their logos, and whether they were pleased with the process. This will help you find a designer whose style you like, and who, just as importantly, is a pleasure to work with.
Find designers online
Freelance designers – and some agencies – often list themselves on professional directories and portfolio sites like Behance. You can also look on more general freelance sites like Upwork and Fiverr
Review their portfolio
Take a look at a potential designer's website or online portfolio to see the range of work they've done. Whether or not you like the work, this will tell you if they're versatile and adaptable enough to create what you want.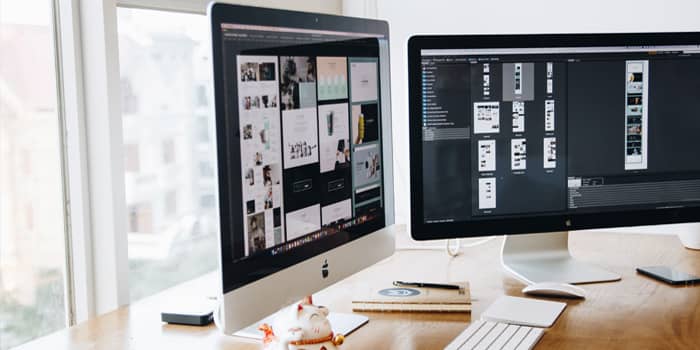 Evaluate your options
It's a good idea to get quotes and have conversations with a few different people, including both freelancers and agencies. Let them know what your budget is for the work and what you expect to achieve.  This will help you find a good fit and a good price for the work.
Write a strong brief
A creative brief is a kind of agreement between you and the designer about what will happen. It's a key part of the communication process between you and your designer, so it's worth taking some time over. Make sure it includes goals, objectives, and deliverables, including specifics like file format and font licence agreement, if applicable. If you're new to briefing, ask your designer for a creative brief template to help you get started.
Answer their questions
Logo designers will usually start by gathering information about your business, your products and your brand. They will also do some research in your industry to find out what your main competitors are doing – this is important as you want your logo to be distinctive and memorable, and not like anyone else's. The designer will also need to know where the logo will be used. This helps them decide the right level of detail and complexity to make it work in all contexts, from business cards to conference posters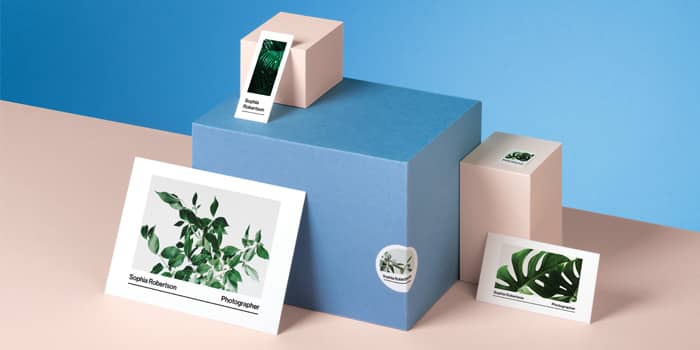 Give them lots of reading to do
Help your designer understand your brand by giving them as much information as possible, including any existing assets like your brand colours, fonts, brand guidelines and brand values. It can also be helpful for them to know about your target audience and marketing strategy.
Be upfront about amends
When you're agreeing on the brief, discuss amends with your designer and make sure you are both clear about what's included in the price of the job. A few tweaks that are in line with the brief should be expected, but if you're asking the designer to do substantial extra work, they may charge you extra.
Feed back constructively
Like all suppliers, designers need specific, clear feedback on whether they're meeting your requirements. As a client, there are three golden rules for design feedback:
Be specific and clear about what you're commenting on. For example, 'the text is difficult to read' is better than 'I'm not happy with it'.

Talk about the results you want, not methods to use. For example 'I'd like the text to be more legible', not 'use this font instead.'

Refer to the brief, rather than using your personal likes and dislikes to measure success. That way, you'll both know when the design is final and your new logo is complete.
Things to think about when buying a logo from stock
If you'd prefer not to go through the logo design process at all, you can choose to buy a ready-made logo from a stock logo site. This option is likely to be quicker and less expensive that working collaboratively with a designer, but it puts more responsibility on you to choose the right logo that will truly represent your business. You'll also need to think about whether to pay for exclusive rights to your stock logo. If you don't, it may end up being used by other companies.
Choose the right design
Stock sites contain a dizzying array of logo options, so it helps to set some ground rules for yourself based on your existing brand. Logo design and branding should go hand in hand, after all.
Start by reviewing your brand identity
Make sure you have a clear overview of your visual branding, including your brand colours, tagline, typeface, brand style guide and existing business logo, if you have one.

Doing this will help you pick a logo that fits with your brand, and help reduce the temptation of other designs that are beautiful but not really suitable.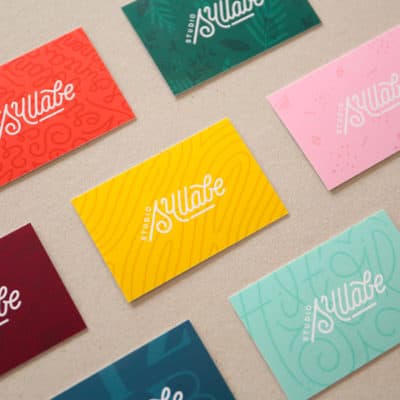 Think personality as well as design
As well as your brand's visual representation, think about your brand personality. This can include elements of your marketing strategy like target audience, style guide and brand voice, as well as your brand values. All these things will help influence your choices. It's worth knowing that many stock logos are editable, so you can tweak them to better fit in with your branding.

Know the copyright status of the design
When you buy a logo online, it's important to understand how intellectual property rights work, and at what point you'll become the copyright owner.
Copyright law varies from place to place, but generally speaking, there are a few ways you can pay to use someone else's design. These include:
Non-exclusive licence


The owner of the logo grants you the right to use it in a certain way and for a certain period, but other people may be using it too. (Not great for brand recognition.)

Exclusive rights


As with the non-exclusive licence, you can use the logo as agreed. Nobody else will have the right to use it at the same time as you.

Transfer of copyright


With this kind of agreement, ownership of the logo passes to you and the designer gives up all their proprietary rights – i.e. their legal rights as owner.
Whichever option you choose, you may have to sign a written agreement such as a contract or an assignment agreement, which formalizes the transfer of ownership or rights to the copyrighted works—that is, your new logo.

The main thing to understand before putting pen to paper is whether you're getting what you need. Don't hesitate to pick up the phone or jump on a live chat with the logo provider if you have any doubt.
Keep in touch
Get design inspiration, business tips and special offers straight to your inbox with our MOOsletter, out every two weeks.
Sign me up!