10 back-to-school marketing ideas for everyone
Even if your thing isn't stationery or lunchboxes, there's a ton of stuff you can do this season.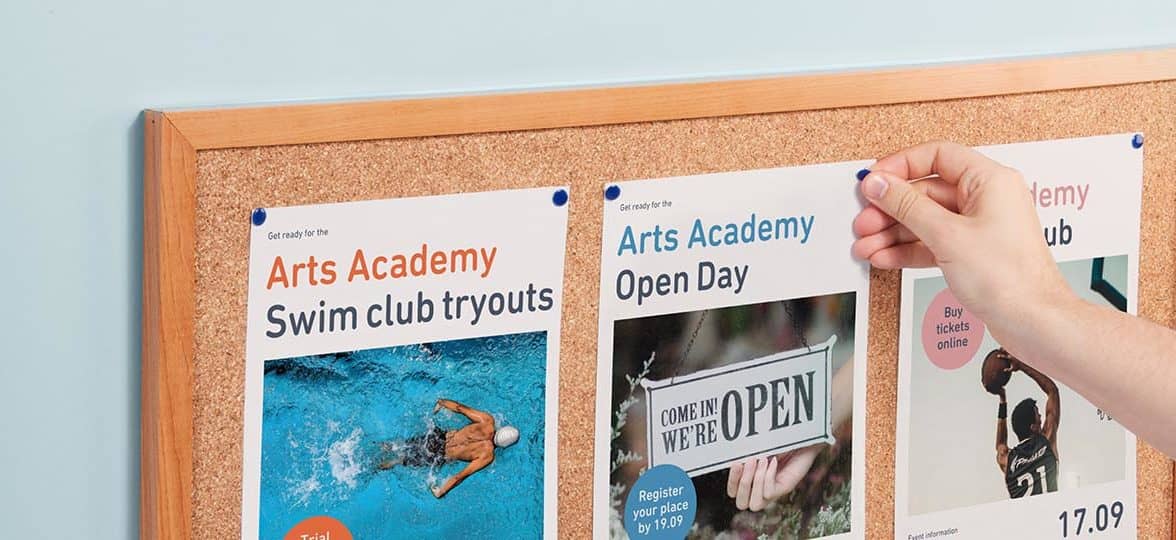 Even if your thing isn't stationery or lunchboxes, there's a ton of stuff you can do this season. From discounts for students to keeping your brand Fall-fresh. Here's ten of our favourites.
1. Offer a free trial
You believe in what you do, but not everyone will until they try it. Whether it's a cake subscription service or a yoga studio. Then they won't be able to live without it.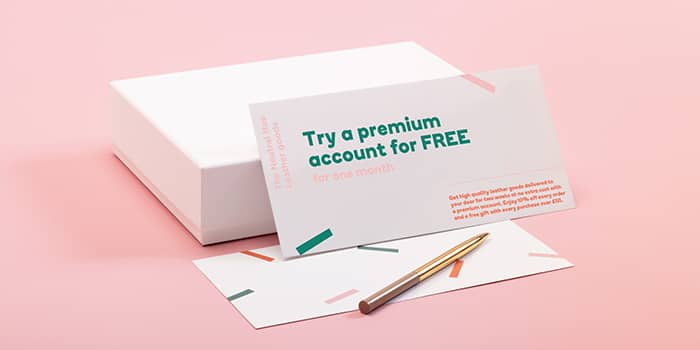 2. Start a blog
If your brand's all about, say, sneakers – chances are you're a sneaker expert. So show off that know-how with a blog all about it. And draw fellow sneaker-heads to your site. Cunning.
3. Do a competition
A clever way to snag new leads who are into what you do. So even if the entrants don't all win a year's supply of pizza, they'll still probably be up for hearing your latest pizza-related updates.
4. Start a loyalty scheme
You don't have to be a coffee shop to "do" loyalty cards. Gyms, hairdressers, plant shops… can get their fingers inky too. Check out our loyalty card templates for inspo. 
5. Go back to school
Even if what you do isn't typically very academic, you could still do the back-to-school thing. Think energy bars, notebooks, backpacks, gadgets… College life isn't just about study. So create a shopping guide for the essentials.
6. Add a free gift
A nice way to say thank you to new and old customers alike. Doesn't have to be a big deal, it's more about adding something unexpected, in a good way. And don't forget to add a thank you Postcard.
7. Go with the season
A change of season can be a good time to visually refresh things, especially when Fall brings us such nice colours to do so. Speaking of which, what's the pumpkin latte equivalent of what you do?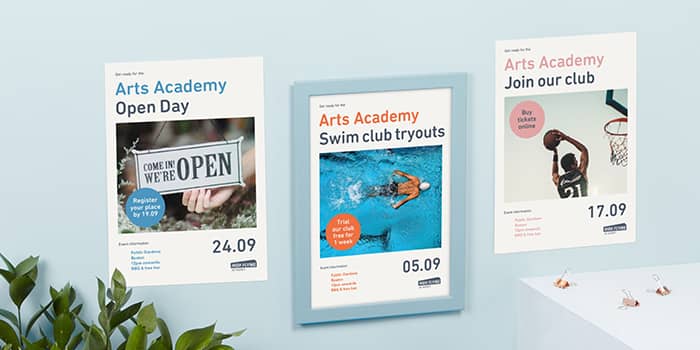 8. Let students save
Brands like Apple and Amazon offer scholars (and teachers) big discounts on what they do. It's a way to give something back, and help create a loyal customer base. You could even create a dedicated education section on your store.
9. Bundle it up
Because there's something very pleasing about the phrase "back to school bundle". It could be a bunch of language classes, baked treats, plants or anything really. Think of it like a care package to see in the new season.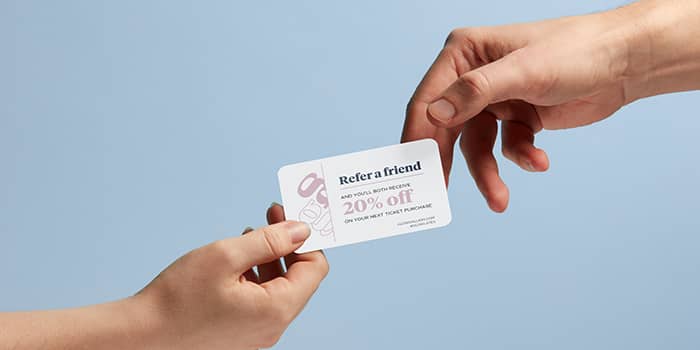 10. Create coupons
Flyers and Postcards can make promotions feel a little more personal, more special. And that 10% off voucher will keep your brand fresh in folk's minds, long after the season's started. 
Find everything you need for your start-of-term promotions – or check out our own "back to school" products like Notebooks and Water Bottles. 
Keep in touch
Get design inspiration, business tips and special offers straight to your inbox with our MOOsletter, out every two weeks.
Sign me up!