5 simple ways to make time for your passion projects
When business is booming, personal projects sometimes take a back seat. Here's how to find more creative me-time within your design career.
Client briefs are pouring in, the phone's ringing and the inbox is buzzing, Good problems, right?
It's fantastic to have plenty of work coming in, but a flurry of briefs can often stop you from working on those personal projects that you're really passionate about – whether that's trying out a new medium, or just working on something super-creative for the joy of it.
Fortunately, you can prioritize your clients while staying connected to your personal work. Here's 5 simple ways to make room in your day for both.
1. Get inspiration on tap
Keep one eye on your personal inspiration sources by turning your social channels into mini fountains of creative joy. Set up an feed on Instagram, Pinterest, Reddit or anywhere you habitually check in every day, and curate it with content to fire up your imagination. That way, you can always stay connected to what inspires you.
Following artists and designers is a definite win, but why stop there? Quotations from authors you love, news stories, fashion and interiors, landscapes or even Insta-famous puppies could all be the secret sauce that sends your creative right-brain in the direction of its next masterpiece.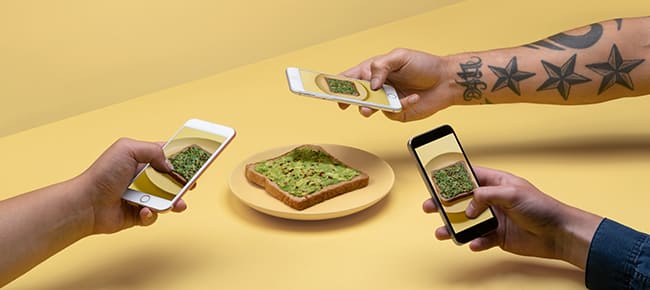 2. Try micro-learning
Want to develop your knowledge but don't have time to study?  We hear you. How about a ten-minute tutorial video? Or a five-minute TED talk? Bite-sized learning isn't only convenient, in fact, some say that with human attention spans shrinking, it could even be a more effective way to learn than traditional methods.
When time is short, you need to make your activities count. There's more on how to fit your passion projects around paid work in our guide to 6-11 working.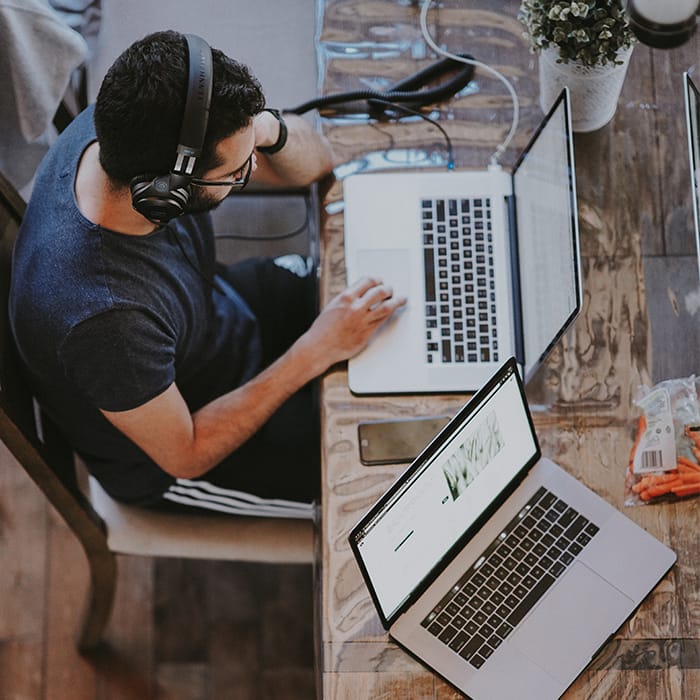 3. Get into the rhythm
Making something a part of your daily routine is one of the surest ways to form a habit, and to make sure it happens even when your schedule is tight. That's why developing a daily practice that's focused on your own creative work is a great way to keep energy flowing into your personal projects.
Identify a creative practice that you know you enjoy – it could be sketching, modelling, vector drawing or something else entirely – and slot it into your daily routine. It can be a short session, but the important part is to do it regularly and at the same time. Lifehack.org recommends repeating a practice every day for 30 days to turn it into a habit.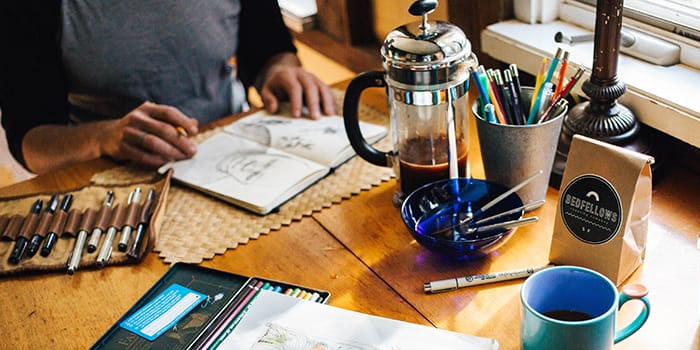 4. Find your creative community
There's strength in numbers, and that's especially true when it comes to making, doing and designing. Linking up with a creative community can be a fantastic way to nurture your personal projects, and maybe even cross-pollinate them with other people's ideas and skill sets.
Do some research online to find out whether there are meetups or drop-in groups in your local community. If not, you could always set one up yourself and add community organizing to your resume as a bonus benefit). You can also connect with fellow design professionals online using social networks and groups. Design-specific member sites like Behance, or a professional association like the Graphic Artists Guild are both good places to start.
For more on finding your creative tribe, check out our post on joining guilds and societies.
5. Define your personal and professional brands
Maybe your professional specializm is – or has turned out to be – something quite different to your personal passion. One way to make the most of this is to treat the two things as separate brands. By doing this, you're not just telling the world there's more than one string to your bow. You're also giving yourself more structure and making a defined space in your life for personal work
Maybe your day job involves making infographics or designing diagrams for corporate clients, but in your heart is a penchant for psychedelic illustration and wild color. Give both of your design personas a distinct brand (including website, socials and your online portfolio, if you choose) and commit to spending a set period of your time on each.
Of course, there's also a benefit to combining your different styles in a single portfolio to show your versatility. But if you're working in a way that seems to be pulling you in two directions, multiple brands could be the way forward. You could try both approaches and see what works best for you and your clients.
Keep in touch
Get design inspiration, business tips and special offers straight to your inbox with our MOOsletter, out every two weeks.
Sign me up!