Alva Skog on the monumental women who have shaped her designs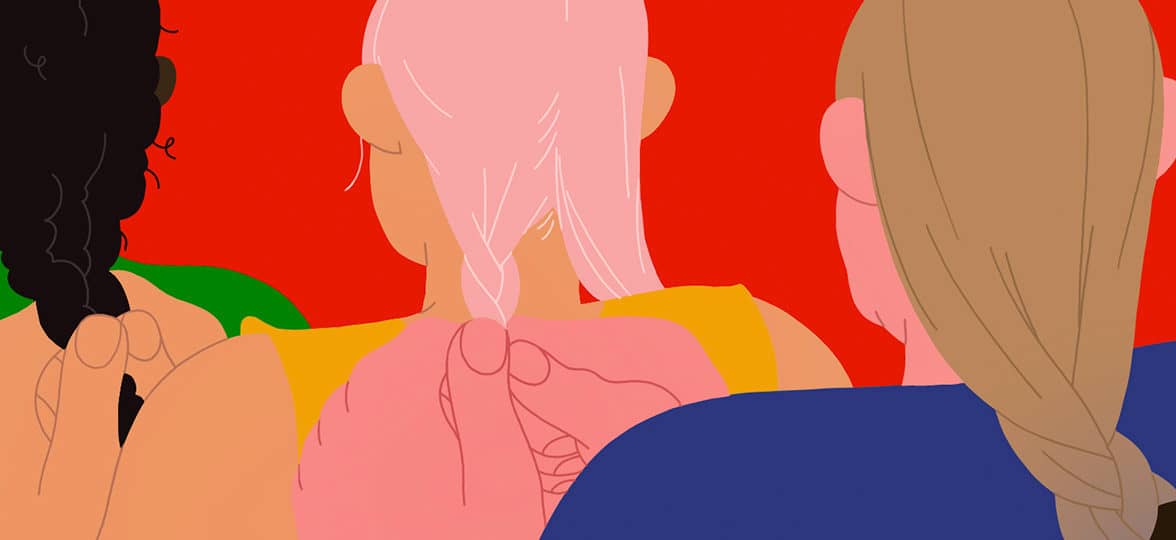 The illustrator and host of Friday Night Sketch at The Design Museum talks to MOO about the female characters who have shaped her work.
Born in Stockholm, Sweden, and now based in London, illustrator Alva Skog manipulates perspectives to give her female and non-binary subjects small heads, strong arms and large hands and feet. Often depicted from above or below, she also plays with the power balance between viewer and subject in her bright, bold designs.
A year after graduating, Alva's client list includes Apple, Refinery29 and The Guardian. As she steps up to host Friday Night Sketch on the subject of Monumental Women, MOO caught up with Alva to talk about skewing stereotypes, her top tips for successful freelancing, and how science fiction novels have helped to shape her style.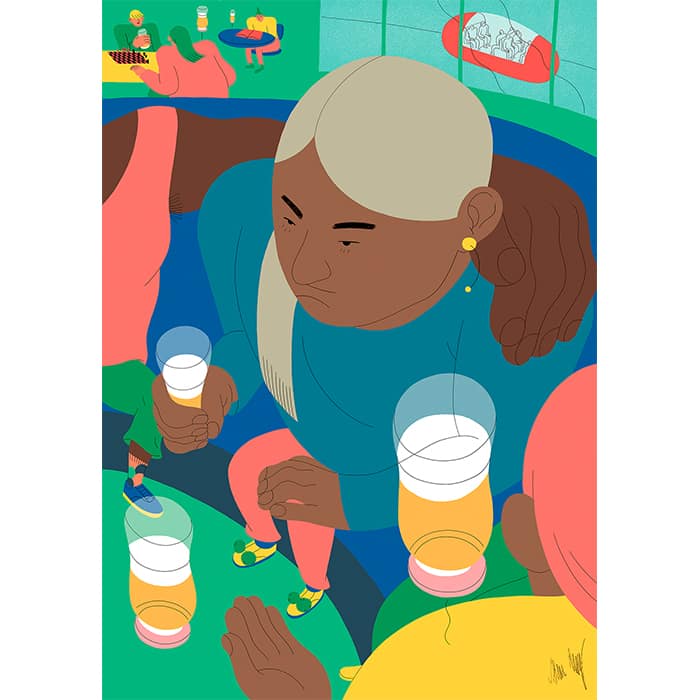 Tell us about your background, and how you got into illustration.
I always loved drawing – my aunt was a set designer and used to paint a lot, while my dad directs TV adverts. I loved going into his work, and the idea of working with clients, and visualising and communicating someone else's message, was very appealing to me.
I completed a foundation course in fine art, then applied to study at Central Saint Martins University, where I learned illustration. I graduated in 2018, which is when I went freelance.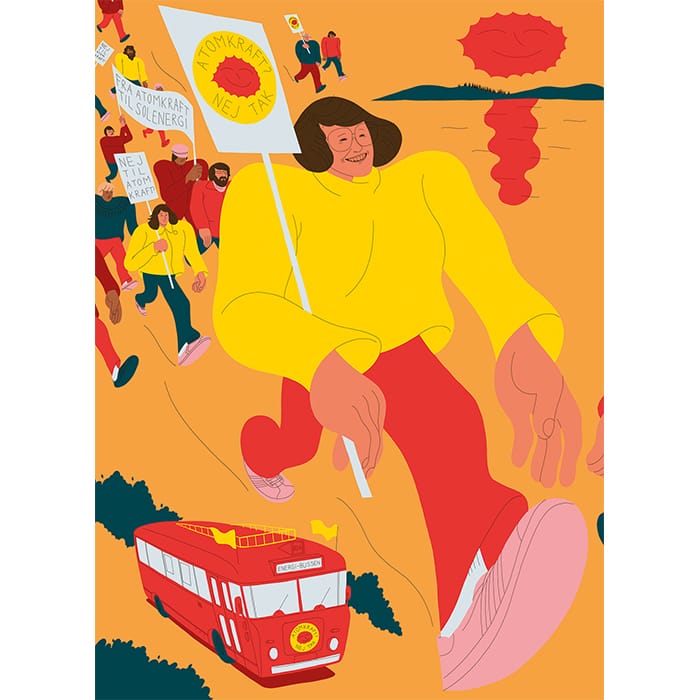 What skills did you develop at Saint Martins?
Because I'd done a two-year fine-art course, I was slightly older than my classmates – it meant I was very driven, and had a better understanding of what I wanted. We were also left to run our own projects, which gave me time-management skills and confidence that I could get things done.
I learned a lot from my classmates, too – some were great at typography, others at illustrations – and one of the most important things I took away with me was skill-sharing, and to be open-minded. I still sometimes work with people I met during my time there.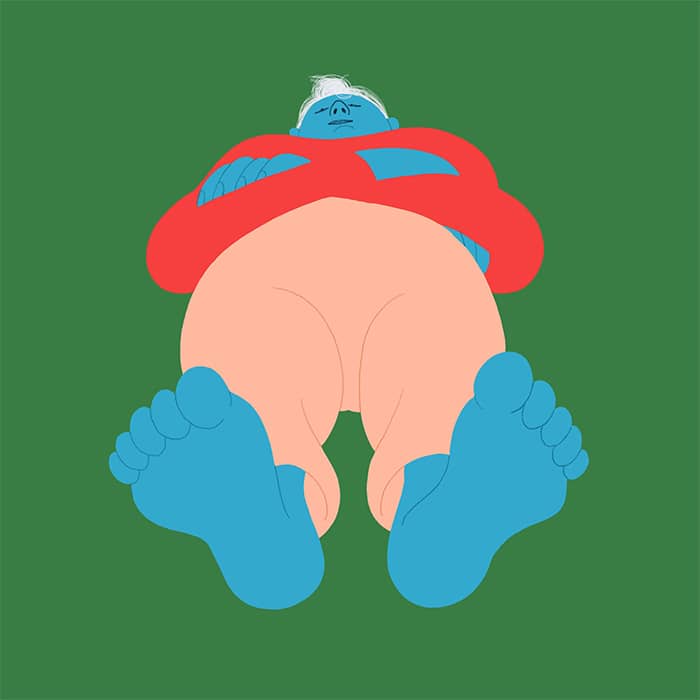 What have been your key creative influences?
I'm inspired by my little sister and her views on life as she grows up, and by my mom, who's an associate professor in ethnology and taught me a lot about feminism and gender. I'm very inspired by women and non-binary people, and hearing about their experiences. They've shown me there aren't just two ways of being – there are so many different ways you can be.
I'm also inspired by the painter Marlene Dumas, and by feminist science-fiction literature, such as Marge Piercy's Woman on the Edge of Time, and The Left Hand of Darkness, by Ursula K Le Guin. They explore gender identity and what gender could look like in the future. It's given me an interesting perspective that's definitely influenced my work.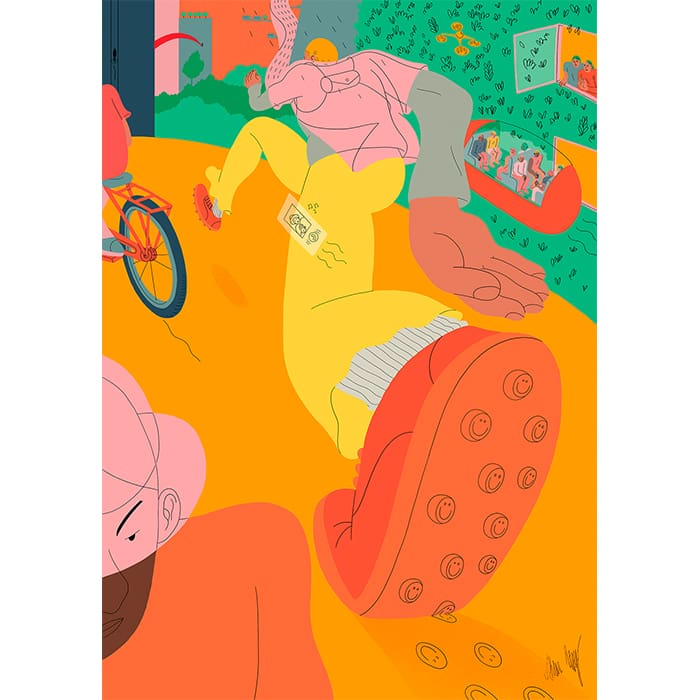 How did you develop your distinctive style?
Before my second year of studies, I tried lots of different styles using ink, watercolor and digital drawing. Then in 2017, I entered the D&AD New Blood Awards. The brief was to make three posters giving advice to someone, and I decided to speak to my younger sister about not conforming to society's rigid ideas of how she should look or behave.
I was very aware of not sexualizing the women in my posters in any way, and of moving away from the stereotypical ways they're portrayed in media. I wanted to do something new, so I drew them with big hands and feet, strong arms and hairy legs.
My entry was awarded a Yellow Pencil prize, which made me confident that my work was good enough for the industry, and that I could effectively combine feminism with my illustrations. That was one of the key starting points to my style.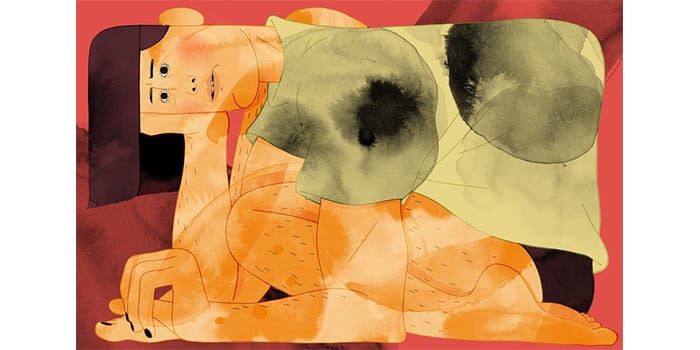 Has your style of illustration evolved over time?
Definitely – and it will keep evolving, which is really exciting. When I was first told, 'If you want to be an illustrator you need to have a style,' I was frustrated – I wanted to do it all. But having a style means you can develop and change over time.
My heads are getting smaller and smaller, my hands are getting bigger and bigger, and I'm playing more and more with perspective. I'm finding it exciting to see how far I can push my work.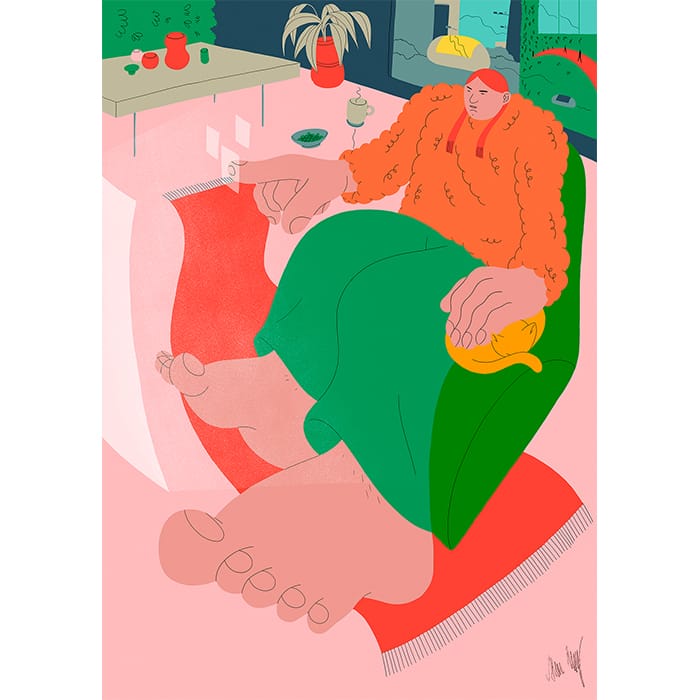 What's your favorite type of project, and how do you approach a brief?
I did a cover for the Guardian's G2 supplement, to illustrate an an article about child sex abuse. It was a challenge because it was such a heavy subject, but those kinds of briefs feel important, and I was very pleased with the outcome.
When I'm given an editorial brief, I'll read the article, write down key words, and do more research if I feel I need to. Next, I'll draw thumbnail sketches in black and white, then move onto sketching on my iPad, using the Procreate app. I'll do my first sketches, send them to the client, then move forward with color roughs. Editorial is quite fast-paced, with a one or two-day turnaround, which I enjoy.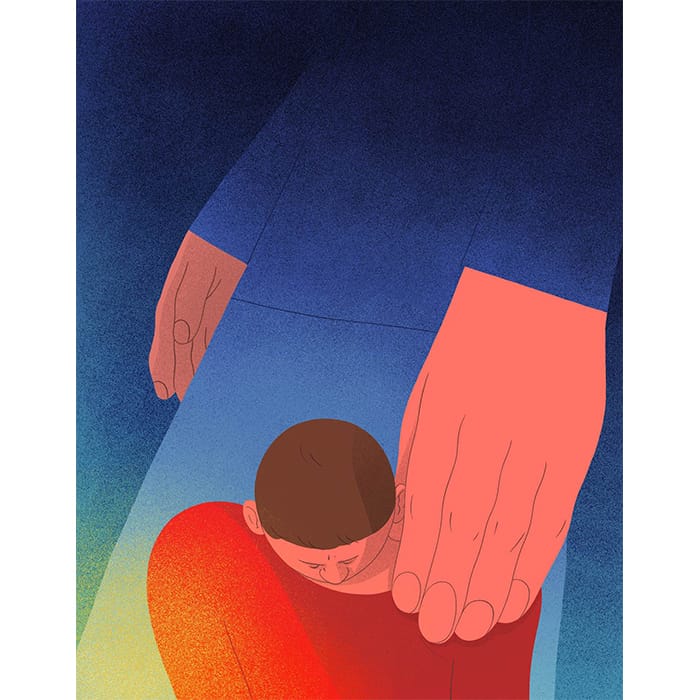 You recently hosted a
Friday Night Sketch on the subject of New Monuments for Women. How did you approach the topic?
I think it works really well with how I approach illustration – drawing someone in a monumental way is very exciting. I asked participants to use exaggerated perspectives, which can empower or disempower the viewer, to create a monumental drawing of a female or non-binary identity.
Everyone really made an effort to skew the perspective in their drawings. It can be quite hard to do, but some were really clever, drawing an initial sketch where they pushed the perspective, then a second sketch that pushed that perspective even further. To have a lot of people sitting in the same room, all drawing, is wonderful – it's a great event.
What advice would you give to students hoping to freelance after graduation?
Be very active in getting your work out there. One of the reasons I had such a good start to my freelance career is that I entered lots of competitions, and wrote to a lot of online design magazines asking if they wanted to feature me. You should be confident about your work, because if you're worried you could do better, you won't convince other people to hire you.
It's also important to be kind to other illustrators – if I can't take on a brief, I'll recommend someone else, because it's good not to be too competitive. Being nice is what will make people want to work with you or offer you a job – it'll take you very far.
Keep in touch
Get design inspiration, business tips and special offers straight to your inbox with our MOOsletter, out every two weeks.
Sign me up!