Custom greeting cards: The perfect way to spread joy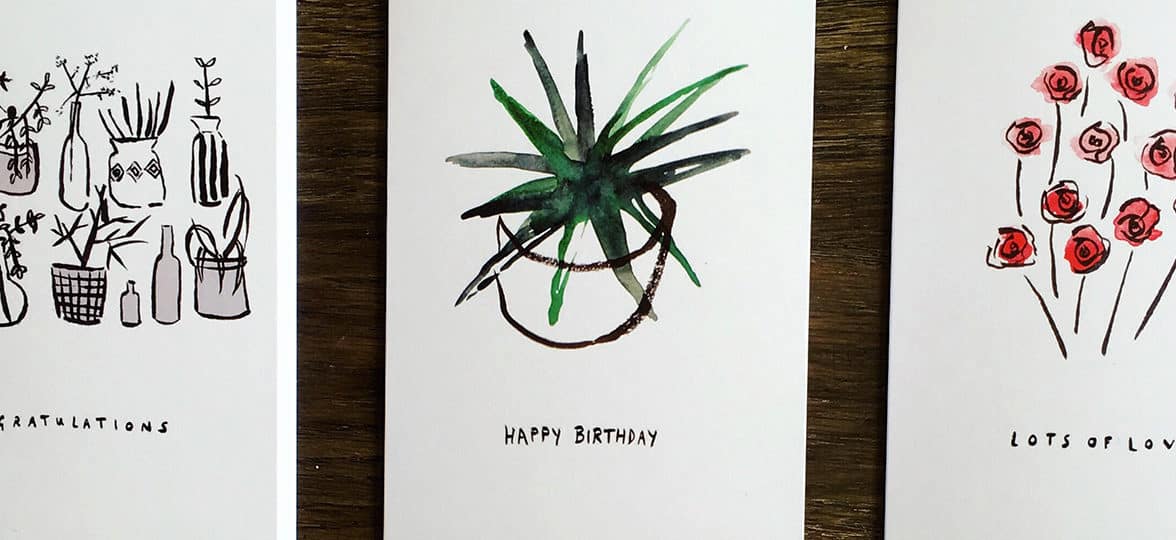 There's nothing better than receiving beautifully designed, handwritten cards through the mail. So, whether you want to share or sell your artwork on handmade cards, make an announcement, or just simply say thanks, we've got you covered.
If you're anything like us, you may have found emojis creeping into your vocabulary more and more over the past few years. And while we're totally embracing it, (after all, it's becoming a global language) nothing quite beats the joy of sending and receiving a good ol' greeting card!
These 3 artists are all using custom greeting cards to send a little love, all over the world. From stunning mixed media artworks to quirky illustrations with heartfelt messages – these handmade cards are guaranteed to make you smile.
Try your
hand at painted greeting cards
Lynn Norton is a mixed media artist based in Cambridgeshire, UK. She's painted on and off all her life but decided to take it up more seriously when her children got a little older. Lynn studied for her A-level art and now dedicates her time to running the local art group and exhibiting and selling at local events. Lynn's beautiful artworks are inspired by the natural world – she's spent most of her life living in the countryside and loves walking. She's always keeping an eye out for potentially interesting subjects that lend themselves to her loose technique and vibrant acrylic inks.  
When Lynn started exhibiting, it was important for her to have hand painted greeting cards on display, along with her business cards: "the front of my greeting cards show one of my paintings, while on the back I have my name and my website address, in case someone wants to contact me later on. I leave the inside blank to enable them to be used for different occasions. Whenever I visit other artists, I always buy greeting cards of their work and although I love using them for their normal purpose, I also retain a number of them as I find them so inspiring."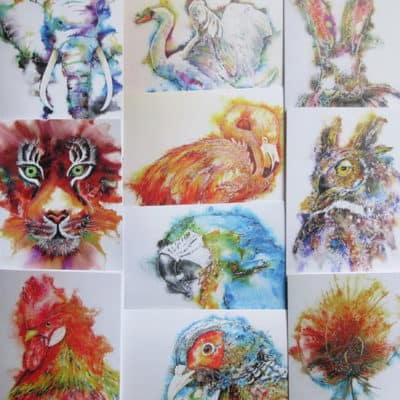 "My hand painted greeting cards are printed on a good quality thick paper stock. The outside is satin coated, which seems to make the colours of my work really sing. Custom greeting cards are ideal for artists and photographers – the ability to have different designs within one pack is absolutely brilliant and means that whatever the quantity ordered, you can always have a selection of work on display.
The excellent reproduction of my images means I can be assured the product I'm selling is of a high standard. Plus, if I run out in the middle of an exhibition, it's easy to put a rush order through and get my greeting cards back onto the stands for the following weekend."
Exhibit your work on Greeting Cards  
Spread positivity with
custom greeting cards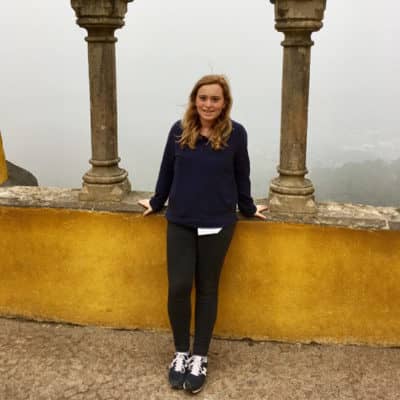 Better Half Full is a greeting card business set up by Niobe – a teacher by day and doodler by night. Niobe juggles her business alongside her day job and welcomes the summer holidays when she can spend quality time designing her range. Better Half Full "focuses on spreading happiness amongst those we love in a tangible form – propped up on a shelf or stuck on the fridge – rather than it being a notification that disappears."
When we asked Niobe what inspired her range of cards, she told us: "my cards cover all the important events, but I also wanted to create cards for those moody Monday's when someone might need a little pick me up. I try to think outside the box a bit. I grew bored of seeing the same designs in the shops, all saying the same things. So, I've tried to vary my designs and make them different, with more unconventional messages. My aim is to make the receiver feel like the sender has really put some thought into choosing the perfect card for them!"
When creating her cards, Niobe starts by doodling by hand, or on her iPad with a stylus. She then works on her designs in Photoshop before sending them to print. "I love opening my orders from MOO and seeing my cards in real life for the first time. The quality of the paper stock is fantastic – the satin coating gives the cards a great feel on the outside and the A6 size is perfect, giving you plenty of room for writing inside. I use MiniCards as my Business Cards – they also double up as perfect little gift tags! I've had a really positive response to my designs and the quality of my cards on my Etsy and MicroMkt stores."
Make someone's day with a Greeting Card
Flaunt your illustration skills on
handmade cards
Illustrator Gemma Hampton lives in Bristol, UK and designs greeting cards and prints from her home studio. Painting and drawing has always been Gemma's passion – she's a self-taught artist and began by creating handmade cards for family and friends. To Gemma's delight, her cards were really well received, giving her the encouragement to start a business and share her creations with others.
When creating her cards, Gemma strives to bring joy into people's lives through the power of nature: "spending time in nature, foraging and gardening are hugely important to me and have a great influence on my artwork. I observe the world inspired by restrained simplicity and serenity." Gemma's latest range of greeting cards feature her botanical illustrations combined with a simple message. "I created the original illustrations and lettering in watercolour and ink and then played with the layouts digitally. The aim was to create minimal occasion cards for people to share and enjoy."
Gemma prints her gorgeous designs onto MOO Greeting Cards: "the paper stock has a lovely, light satin finish on the outside and is left uncoated on the inside. This makes writing your own message a pleasure – without any smudging. The cards are excellent quality, thick and sustainably sourced. The print is vibrant and showcases my illustrations perfectly! My new range has had a great reaction on social media and from my stockists – I've recently added them to my Etsy shop too."
Keep in touch
Get design inspiration, business tips and special offers straight to your inbox with our MOOsletter, out every two weeks.
Sign me up!