Judge these branded notebooks by their cover
Discover 3 businesses that created amazing custom branded Notebooks and Journals.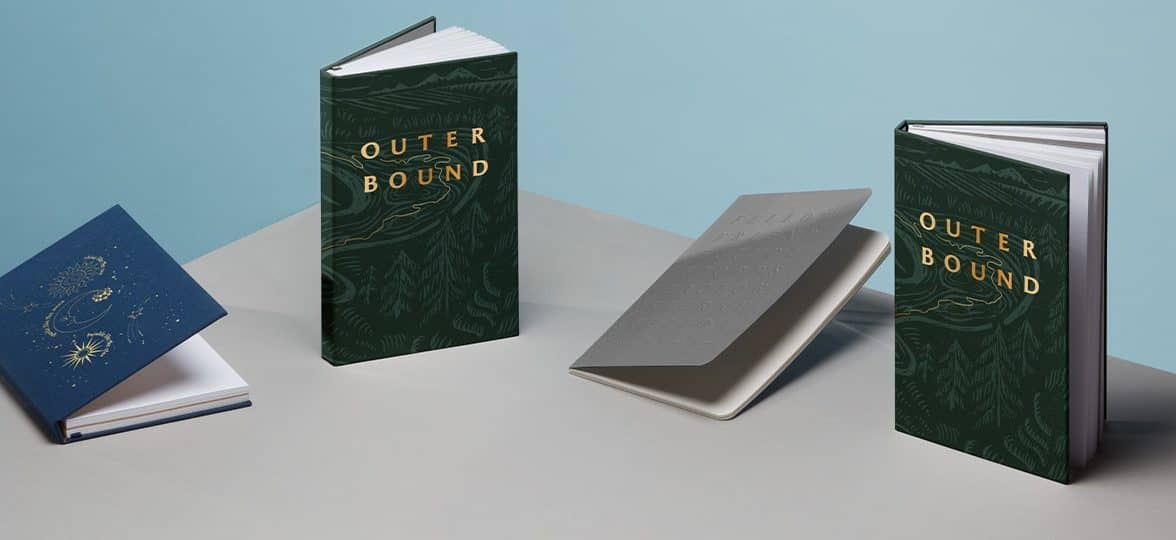 Everyone knows that notebooks make great presents for employees and clients. But creating a custom one makes it even more memorable.
Here's three stationery-loving businesses who've created branded Notebooks and Journals with MOO…
North Coast Wine Co
Based in beautiful Geyserville, California, North Coast Wine Co recently launched their Outerbound range of wines. A collection that's all about exploration and discovery. To mark the occasion, and take the adventure further, they worked with MOO to create a very luxurious Full Print Hardcover Notebook.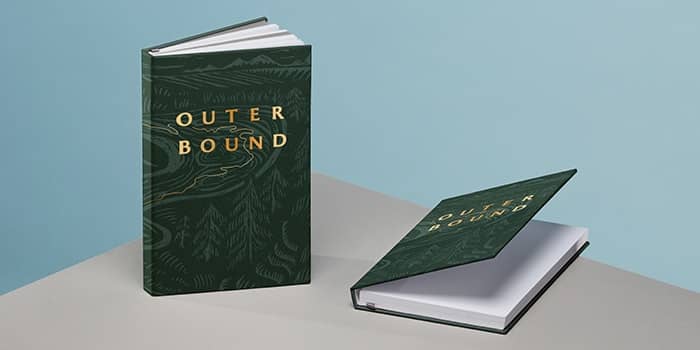 Inspired by North Coast Co's style, the custom branded Notebook is about pushing boundaries. A Gold Foil line winds through a forest of pine trees, like a path through the California wilderness. And the dark cover really makes the gilded lettering pop.
Fellow Inc
This Minneapolis ad and branding agency likes to bring the human and the high tech together. For them, it's about making connections. And that's why creating a Custom Softcover Journal made sense. A physical gift that clients and employees could get their actual hands on.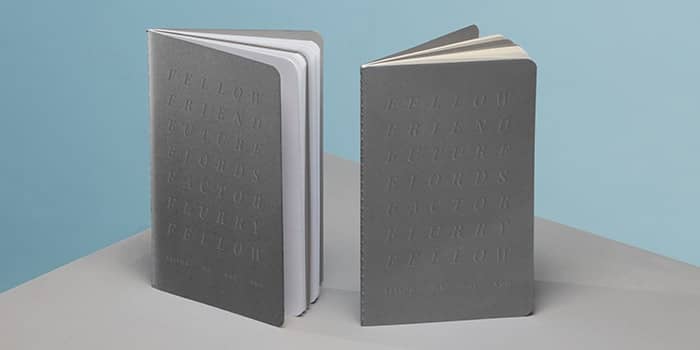 Working with MOO, they built a design around words, which was actually inspired by Fellow's own website. The idea was to get across that spirit of innovation and human-ness. For the cover, they wanted to play up that sensory niceness you get with notebooks. Which is why they went for a deboss. On one level it's about helping brands make their mark, on another it's just really nice to touch and feel. 
JJ Butterfly
Jyoti Sharma loves butterflies – so much so that in 2020 she named her business after them. And as JJ Butterfly provides spiritual good stuff to customers everywhere, what better way to help folk journal their holistic journey than with a custom branded notebook?
With its dark blue cover and Gold Foil design, the Cloth Hardcover Notebook looks just like the night sky. And phrases like "sparkle like the moon" further the astral vibes. The aptly named Sun, Moon, Star Journal is, in Jyoti's own words, "luxury with some serious sparkle".
Ready to create your own custom branded Notebook? Our team of design pros are ready to take your vision from cover to cover. To get started, just fill in this form to get in touch with one of our Account Managers.
Keep in touch
Get design inspiration, business tips and special offers straight to your inbox with our MOOsletter, out every two weeks.
Sign me up!