How cute are these stickers?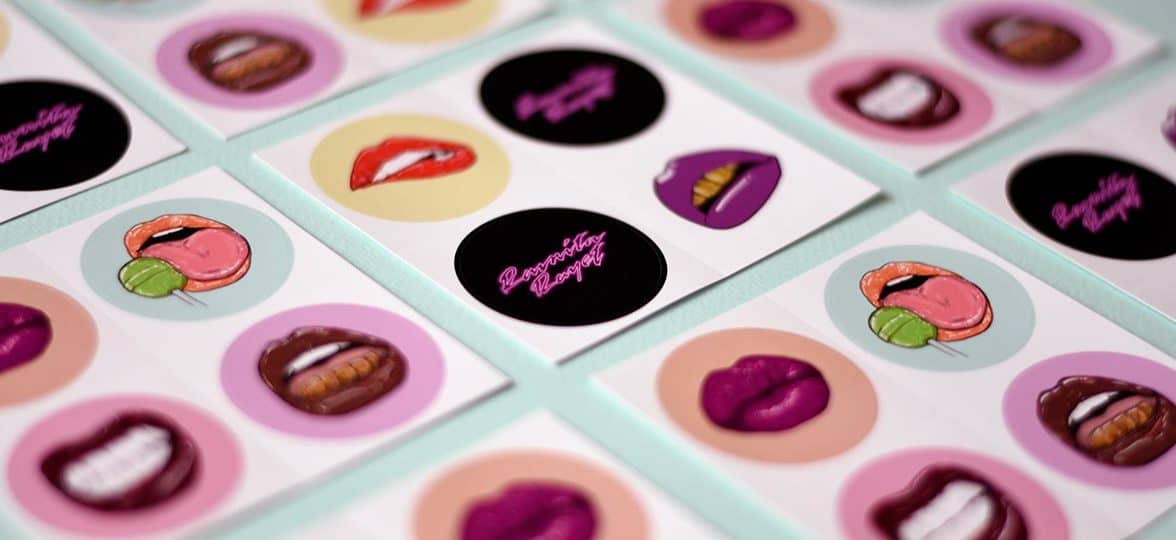 Your stickers are too cool. Seriously. For a fast way to put a personal touch on everything from laptops to pens (often via your products, packaging, of course), it's got to be stickers. We love them, and we're inspired by the creative ways you've used them every day.
Here are two of our brilliant customers who've extended their brand into these sticky little creations. We hope they'll inspire you as much as they did us.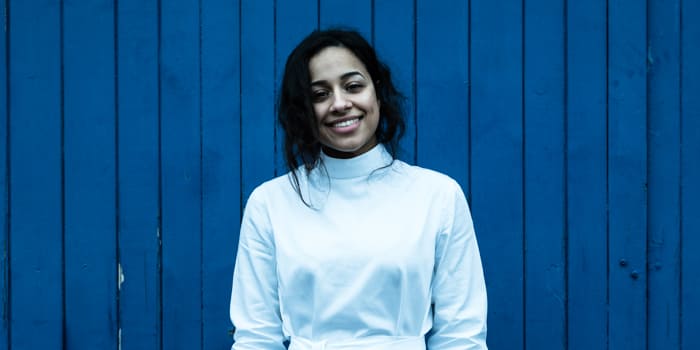 First up is Ravnita Rayet, an illustrator, animator and designer from London, UK. Since she graduated with a degree in Animation Studies, she's been running a creative platform selling prints and showcasing her work, and her stickers are the final touch on her packaging. She adds them to prints she sells to, as she put it, "seal the deal…" get it? We swooned at her super-cool illustration style – and we think you will too.
She told us: "The stickers were based on a set of illustrations I designed called the 'Lips Series'. It's my signature art style and I wanted to create something pocket size for anyone that didn't want an A3 print. I love the versatility and how they can be used on anything. Put them on your phone, travel cases, laptops – they're super cute!"
And it's not just Ravnita that loves her stickers – they've been making waves everywhere her products land. She said: "I am overwhelmed by the love and support I have received. The stickers are making their way around the globe way quicker than I expected and it's so exciting to see how people use them. Spread the love with a sticker."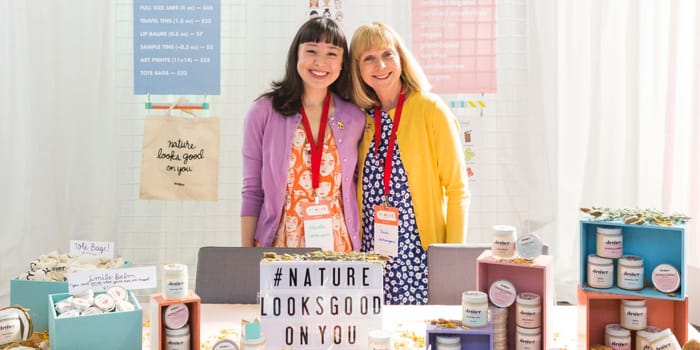 We love a mother-daughter business venture – so when we heard about Micaela and Dawn-Marie Hoo's skincare brand, Drifter Organics, we really wanted to share them with you. Based in San Francisco, US, they create organic, cruelty-free products. As they say "We believe you shouldn't put anything on your skin you wouldn't trust eating — whether you ingest it or rub it in, your body absorbs everything."
Micaela does all the creative direction, graphic design, photography, illustration, and hand lettering for Drifter Organics. She created the phrases and designs with her trusty Sharpie on paper, scanned them in, vectorized them in Illustrator, and added color. She says: "We wanted fun marketing materials to dress up our shipping boxes and what is more fun than stickers?"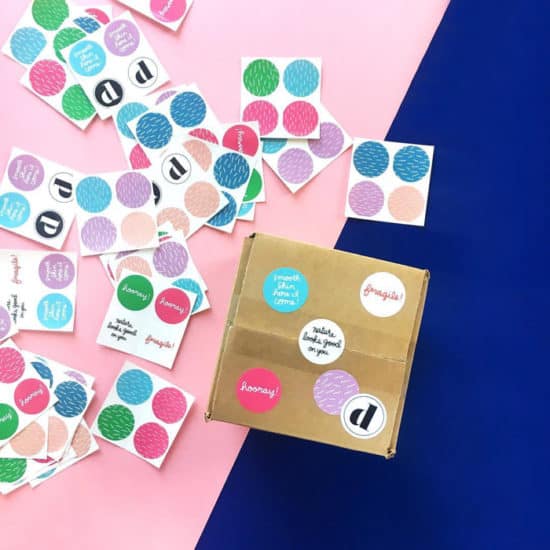 "Shipping boxes on their own are so plain. We love the extra pop of happiness colorful stickers bring. Who can't help but smiling when their package arrives decked out in stickers that read, "Hooray!" and "Smooth skin, here I come!"? It's also an on-brand way for us to include "fragile!" on our packages to let the handlers know there's something fragile in there. People love the stickers! It really enhances the personality of Drifter Organics. Small details like these are easy to overlook, but they really tie the brand together and contribute to the full brand experience."
Keep in touch
Get design inspiration, business tips and special offers straight to your inbox with our MOOsletter, out every two weeks.
Sign me up!