How to use a planner for organization and spontaneity
Discover how Big Dog Little Bed balances on and offline planning tools to keep their business in check.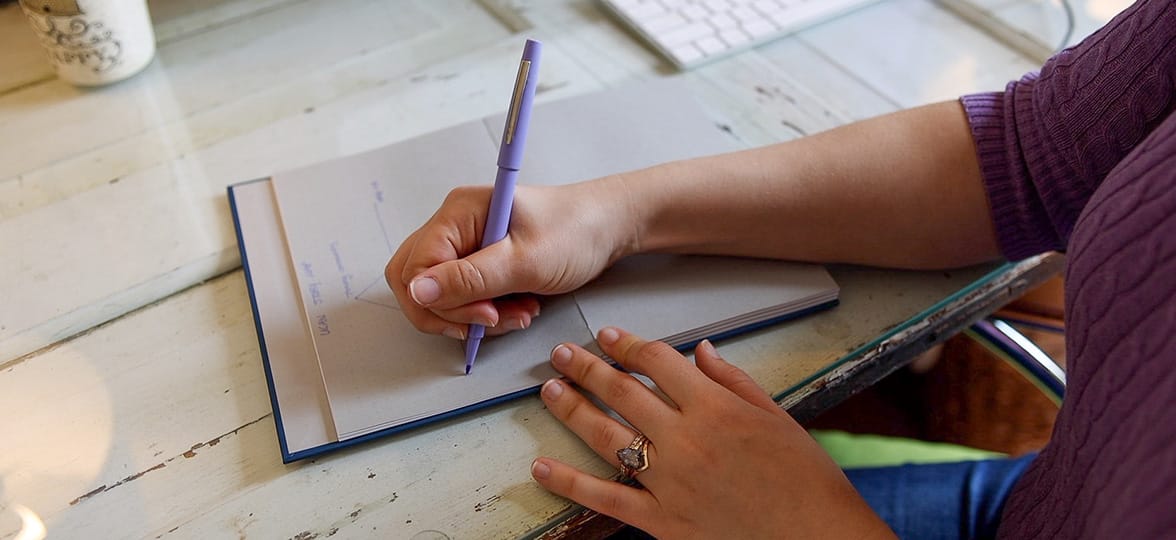 In the busy world of running your own video production business, no two days look the same. And for Janice at Big Dog Little Bed Productions, balancing client meetings, shoots and editing comes with its challenges.
In this video, we were granted a window into her world to discover how she stays organized. We also discussed the role of online and offline planning tools, and how both work in tandem to help her keep on top of things. Take a look!
Want to know more? We couldn't resist asking Janice a few more questions.
Tell us more about Big Dog Little Bed Productions
Big Dog Little Bed Productions is a video production company based out of Durham, NC. We specialize in marketing films, course films and wedding films, and pride ourselves on being one of very few woman-run video production companies in the area.
As a result of that, we work with primarily women-run businesses, and help them utilize the power of video to grow their impact.
What are the biggest challenges you face when it comes to organization?
We regularly have 15-20 client projects going all at once, and are a small team. This means that in addition to the creative work of shooting and editing, we're also deep in project management.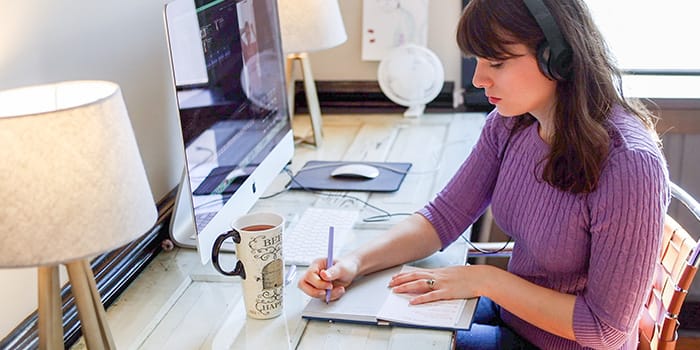 Having strong organization systems is crucial in not only making sure the correct team shows up on shoot day, but also making sure emails get answered, clients are always in the loop, and we're not dropping any balls along the way. And depending on the scope of the projects, it also means we're constantly making tweaks to our systems to make sure everything is running as smoothly as possible.
Tell us how you use your MOO Perpetual Planner alongside online planning tools?
My digital tools are primarily collaborative – sharing shoots and events with a team of videographers, editors and clients. Our project management software is also internally collaborative, and how we track and communicate about projects amongst our team.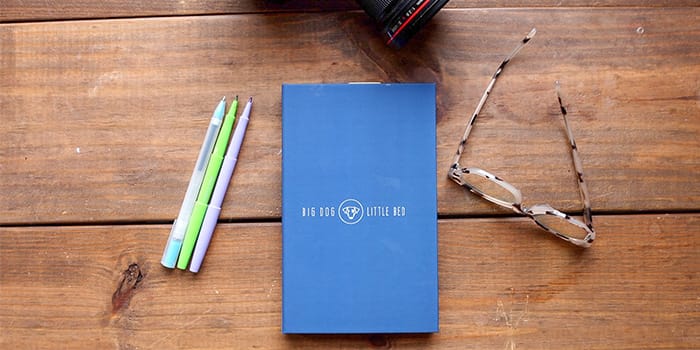 My physical planner, however, is just mine. I primarily use this to manage my own time and projects. There's no need for anyone else to see it, and it's a place for me to take all the moving pieces and get them into an order that makes sense to ME, and ensures that everything I'm responsible for is getting done.
I love that I can use whatever systems work best for me, and that I can change them regularly as my workflow is constantly changing. I don't have to run it by anyone else first, or make sure everyone understands it – I'm the only one it needs to make sense to. The flexible structure of the MOO Perpetual Planner makes this a whole lot easier.
When it comes to getting creative, how does a physical planner support this?
I've used many planners over the years, and one of the biggest things missing is 'blank space' or areas that allow us to use them as we want and need. In creative work our needs don't always fit perfectly into rows and grids. In our MOO planners, we loved the blank pages found throughout. It gave us the space to get creative amidst the calendar, and we used these for a variety of things.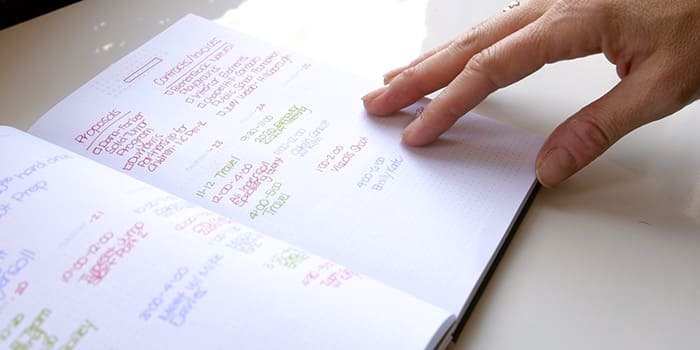 Perhaps my favorite was seeing one of our team members use these pages to create story arcs for one of the films we were working on. None of the other planners I've ever used have included the variety in blank pages quite like this planner does.
How did MOO help develop your planner and bring your idea to life?
Never before have I had a planner that was branded to our business, and boy is that exciting. But also, as with anything you do for the first time, it was a bit intimidating and hard to know exactly what we wanted.
I was so grateful for the MOO team, who presented us with a variety of options to begin with. This allowed me to see visually what was possible, and what I liked the most. We ended up mixing and matching pieces from several of the original ideas, and ended with something we were really proud of.
And while we have a small team, we like spoiling our clients with gifts, so having branded planners as another option to include in our client gift boxes is a bonus. This way we can share something branded that we know they'll actually use!
Ready to discover How MOO Perpetual Planners can work for your business? Discover the range right here, or better yet fill out the form below and our team will be in touch to talk about your project.
Keep in touch
Get design inspiration, business tips and special offers straight to your inbox with our MOOsletter, out every two weeks.
Sign me up!