The financial advisors guide to marketing
It's time to make sure your marketing plans are just as impressive as your financial advice.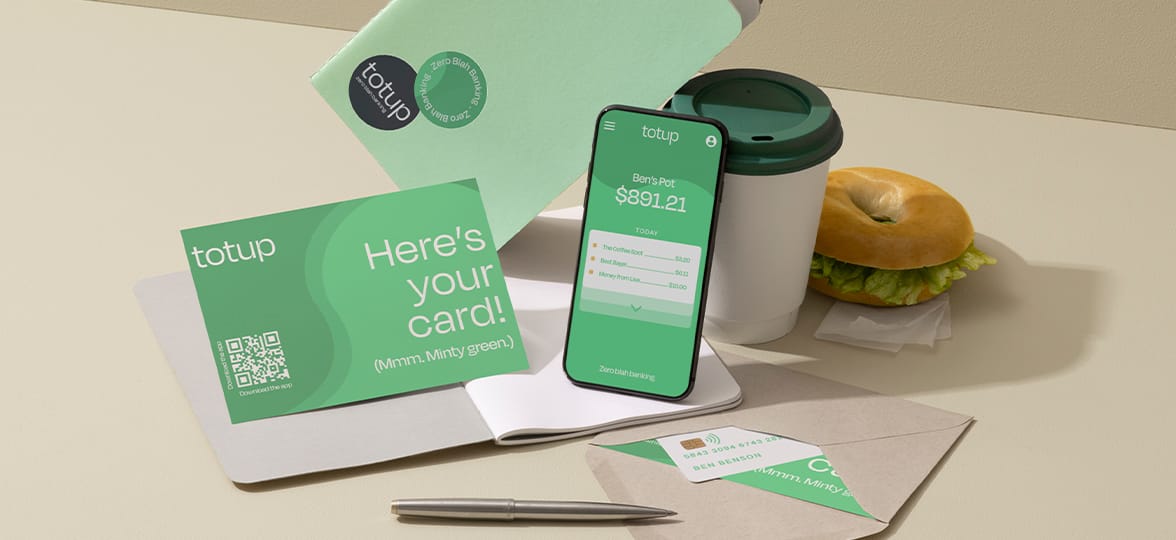 Reaching new clients. It's an age-old issue in any industry, but especially in highly contested areas such as wealth management and finance. That's why it's time to make sure your marketing plans are just as thorough and impressive as your financial advice.
Getting started
Let's start with the obvious. Marketing can help you establish a strong online presence, increase your visibility, and position yourself as an expert in your field. So far, so simple. But there are so many different tactics and possibilities that it can be hard to know where to start. Before you spend all your budget on the latest flashy marketing trend, here are some tips to consider as you set out to build your plan: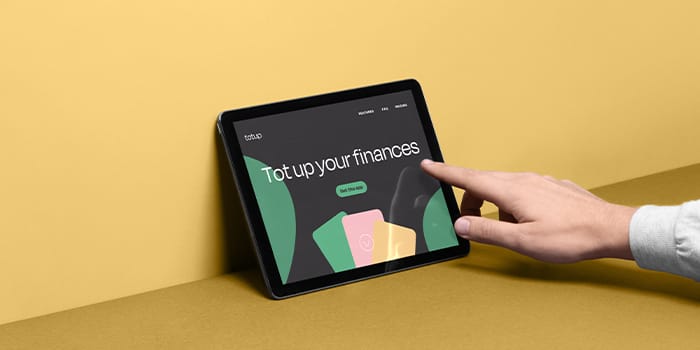 Define your target audience: Before you start promoting your services, you need to identify your target audience. Who are the people you want to reach? What are their financial goals, interests, and challenges? By understanding your audience, you can tailor your marketing messages and strategies to meet their needs.
Develop your brand: Your brand is what sets you apart from other financial advisors. It should be a reflection of your values, expertise, and personality. Develop a brand identity that includes a logo, color scheme, and messaging that aligns with your values and resonates with your target audience.
Build a professional website: A website is a critical tool for any financial advisor. It's where potential clients will go to learn more about you and your services. Make sure your website is professional, easy to navigate, and optimized for search engines. Consider adding a blog section to share your insights and establish yourself as a thought leader in your field.
Leverage social media: Social media is an effective way to reach a wider audience and engage with potential clients. Choose the platforms that your target audience is most active on, and create a social media strategy that includes regular posting, engagement, and sharing valuable content.
Network and collaborate: Building relationships with other professionals in your industry can be an effective way to attract new clients. Attend industry events, join professional associations, and collaborate with other financial advisors or related businesses to expand your reach and build credibility.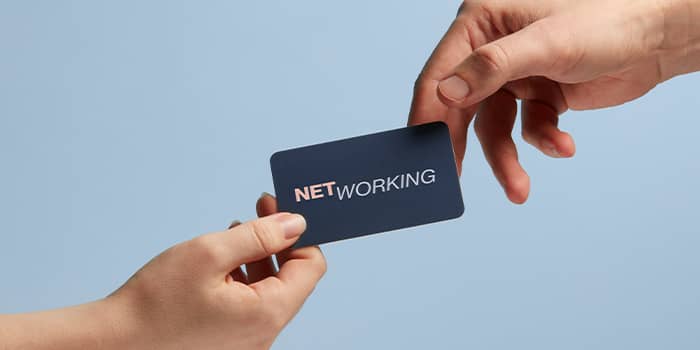 By following these tips, you can build a strong marketing plan that helps you promote your brand and attract potential clients as a financial advisor. Remember to stay consistent, measure your results, and adjust your strategies as needed to achieve your goals.
From big ideas to small touches
There's no simple tick box to success, but one thing is certain: the more you test, the more chance of success. See what channels work for your audience, the type of events that seem to work. As well as all the big moments, don't forget those seemingly small but potential huge opportunities to stand out.
Here's an example. There's an often told tale about Joe Girard, often regarded as the world's best salesperson. Rather than just relying on competitive prices, or the range of cars, he never missed a chance to stay in touch with his customers. He built up relationships with everyone he did business with and sent out over 13,000 Greeting Cards a month. Yep, every single month. From Christmas to Groundhog day (and every possible 'Day' in between) you could always expect a card from Joe.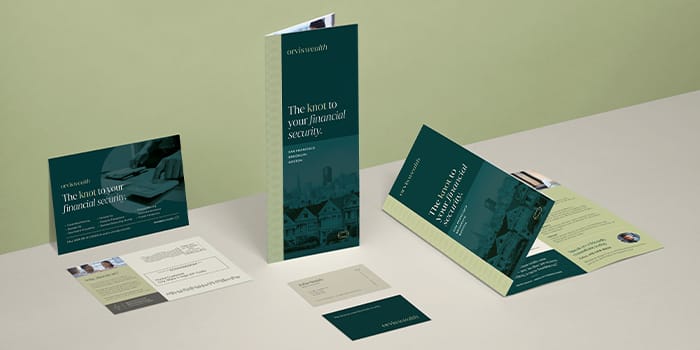 Those little moments Joe shared with his customers created loyalty – and ensured he was their first thought when looking for a new set of wheels. While the media landscape has become much more complex, what matters is fundamentally still the same today.
It's all about knowing your audience. Whether that's reaching them on the right channels, speaking to their particular needs – or knowing what branded gift might attract at your next trade show.
Give your marketing an instant upgrade
If you're ready to make your mark, but need some support along the way, our choice of plans are here for you. Each one helps you to brand brilliantly, with plenty of account support, flexibility and savings along the way. You can concentrate on providing your clients with brilliant financial advice and guidance. We'll take care of your equally brilliant brand.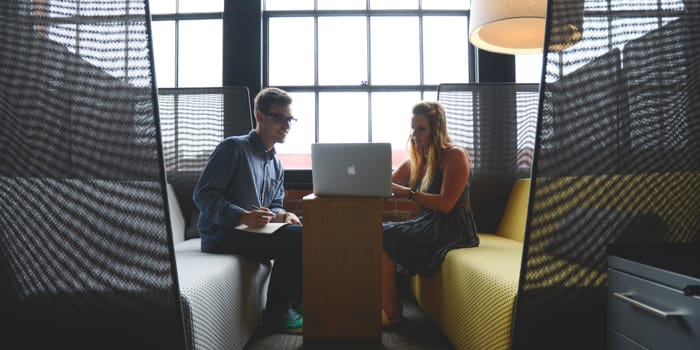 Ready to tell your story with premium printed marketing materials? Fill out the form below and one of our friendly Account Managers will be in touch.
Keep in touch
Get design inspiration, business tips and special offers straight to your inbox with our MOOsletter, out every two weeks.
Sign me up!