MOO Custom Notebooks are here. Be noteworthy.
Looking for a way to get your brand noticed? Our new MOO Custom Notebooks will take your brand from cover to cover.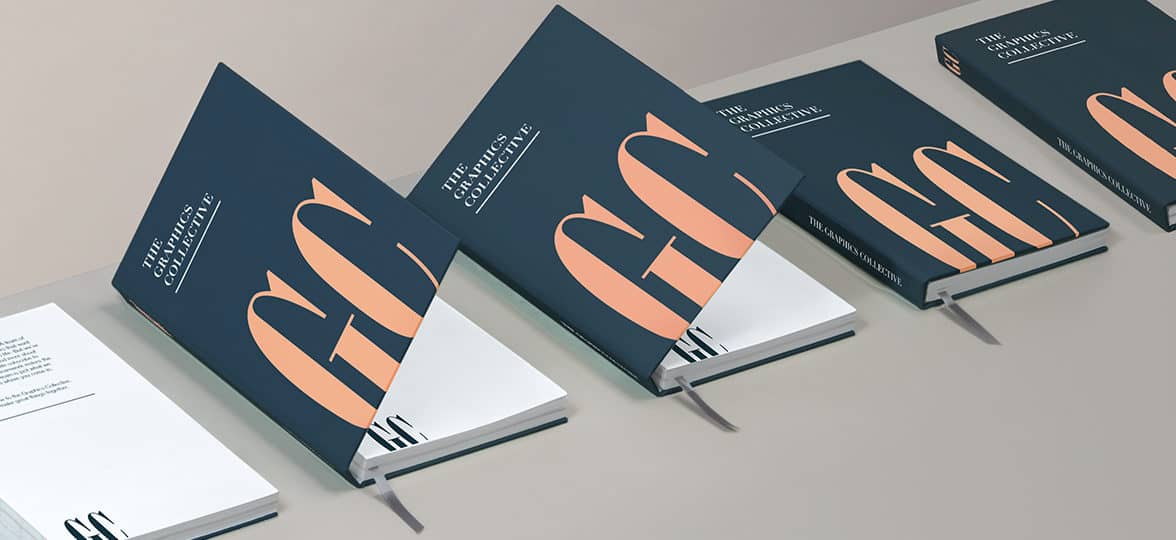 Looking for a way to get your brand noticed? Our new MOO Custom Notebooks will take your brand from cover to cover.
Loved our Hardcover Notebooks? We've made them even better. Now, for the first time, you can order Notebooks with custom options that will make them unmistakably yours.
Upgrading the upgraded
After the launch of the Hardcover Notebook, the MOO Product Design team got to work on adding custom options. "We've taken the best features of the Hardcover Notebook and combined them with a printable cover," Senior Product Designer Felix Ackermann says. "Now, you can easily add your brand colors and designs onto the Notebook covers."
Brand consistency on your to-do list? Custom Notebooks will make your brand shine. The flexibility of printing covers will allow you to match your Notebooks with your other stationery designs. "Matching stationery, what's not to love?!" Couldn't agree more, Felix.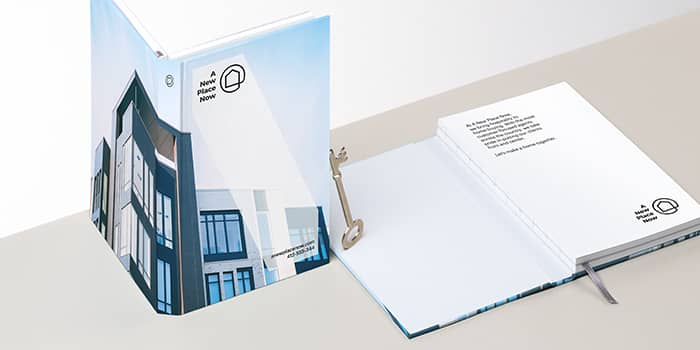 Design from cover to cover
The Custom Notebooks have all the unique features of the Hardcover Notebooks—like the lay-flat Swiss binding and premium quality paper—with some added customized perks. Whether you want to add your brand color, logo, or photo, MOO Custom Notebooks will take your brand to the next level, with cover to cover design from a low minimum order of just 50.
The covers are finished with a Super Soft Touch laminate, giving them a velvety feel that makes them hard to put down. You can even customize the topsheet and make it unmistakably yours. So whether you're displaying them at trade shows or adding them to your company's onboarding kits for new employees, your brand will get noticed.

How to design your Notebooks
1. Fill out the Custom Notebook form
Quick and easy, we promise!
2. Talk with a dedicated Account Manager
We'll chat about the specifics of your project to make sure we get it right.
3. Send over your designs
Our artworkers will add your designs to the Notebook templates.
4. Get a digital proof
You'll always be able to double-check to make sure everything looks good to you.
5. Order away!
With a low minimum order of just 50. Write on.

Get started
Interested in making Custom Notebooks? We have a dedicated team of MOO Designers ready to take your artwork and add it from cover to cover. Just fill out the form here, and one of our friendly Account Managers will reach out to you with the next steps.
Keep in touch
Get design inspiration, business tips and special offers straight to your inbox with our MOOsletter, out every two weeks.
Sign me up!