Print isn't dead: Posterzine on the future of print
Posterzine and People of Print founder Marcroy Smith shares his passion for print and how he sees it surviving.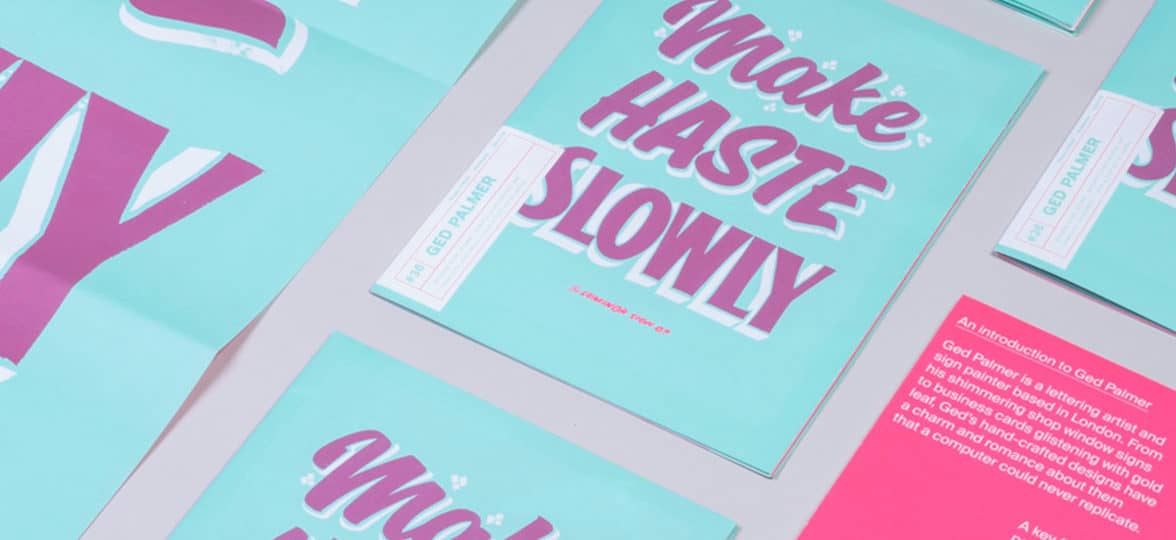 The founder of People of Print – and of the only poster in the world registered as a magazine – explains how print can thrive in the digital age.
If you ask illustrator Marcroy Smith, reports of the death of print have been greatly exaggerated. The founder of People of Print, an online platform where independent artists can seek advice, showcase their work and sell their products, is a passionate defender of print, and an advocate for its contemporary relevance.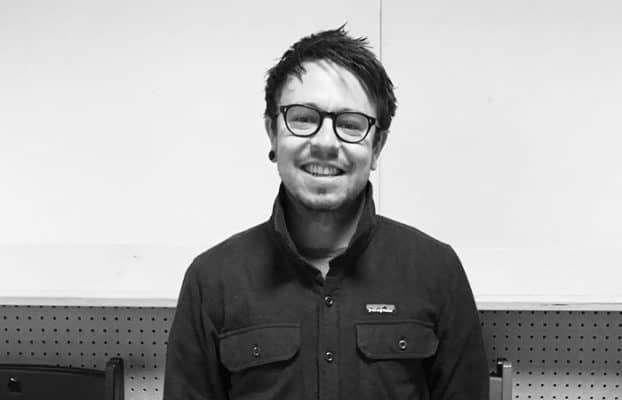 Embracing the digital in order to help his favorite medium thrive, Marcroy hosts an online marketplace, has launched iconic poster-magazine Posterzine™, and curated a book championing independent designers.
MOO met Marcroy to find out how he sees the future of print unfolding.

How did People of Print come about?
I was at university studying illustration when I created People of Print. At first, it was just a list of people who used print, and whose work I liked. But when I did an internship in New York, designing for bands, skateboard companies and record sleeves, I met some amazing people and artists I wanted to tell the world about. That's when People of Print really expanded.
On my return to London, I turned the website into a blog, which marked a change for the vision for the company. I rented a bar in London and got my friends to do live printing — screen prints, linocuts, woodcuts — and sell their prints. I charged tickets at the door, and we filmed the event, which really helped with the growth of the project.
The whole thing really just comes from my love of print. I'm interested in it as a process, and am constantly looking at publications, art prints and packaging design. I'm lucky to be able to work with it.
In its current form, what does People of Print offer?
We're now a limited company, with a directory of artists on one page of the site, and a blog on the front page. We also created a book, called People of Print, and it was during that project that I became interested in self-publishing. We launched a Kickstarter for a magazine we called Print Isn't Dead, which ran for three issues.
The magazine ran for four issues, but it was the third issue that actually inspired the idea for Posterzine™. We wanted to feature an artist called Eike Koenig, but there wasn't enough space for his interview. So we created a mini magazine, featuring his words and work, that would also fold out into a poster. It was a happy accident — and three years later, we've put out dozens of monthly issues.
We've also opened Department Store, which is a place to sell not only our products, such as tote bags and pin badges, but other artist's work. It's turned into a marketplace with about 250 different vendors — a curated space where we can showcase their work to our audiences.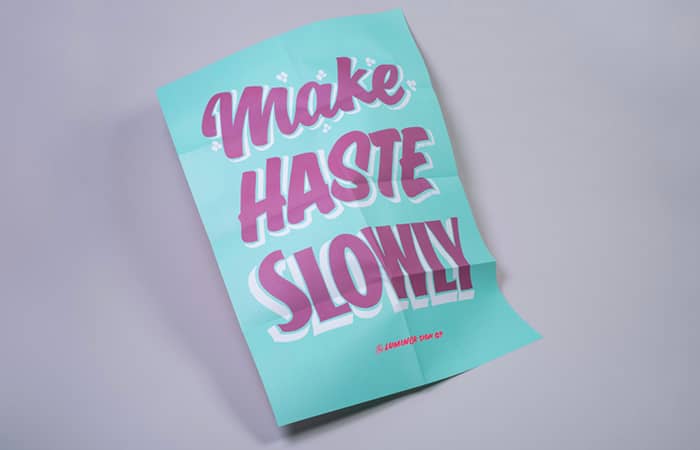 How did Posterzine evolve into a separate project?
At the start, I didn't really think about making Posterzine™ into a business with a target audience. What we've found is that there's a huge mix of graphic designers, illustrators, printmakers, print studios and agencies who buy it, alongside people who aren't designers, because it's a really nice poster.
It's a broad audience, because it's something to read, it's simple, affordable and really good quality. We love what we do, and want other people to love it, too.
We treat each issue as a magazine, so once a new one comes out, the one before becomes a back issue. What's fun about the format is that as well as the artists and interviews being worth collecting, it's also a poster. It keeps it timeless. I want it to be a form of affordable art from the world's leading designers.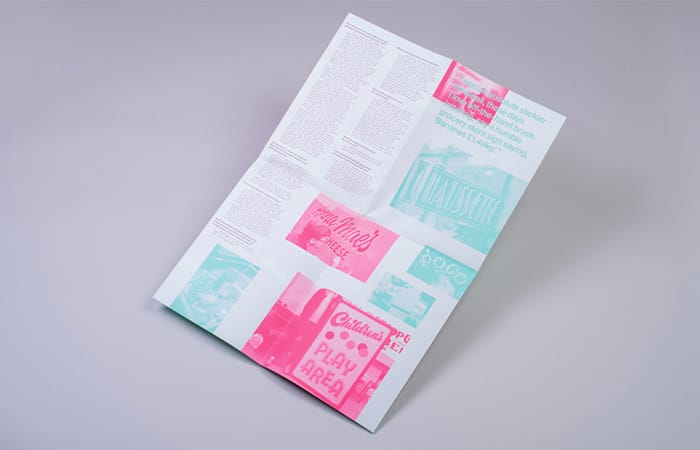 Can you tell us about Posterzine's partnerships with design companies?
Each partnership needs to be be as relevant to what we do as possible. For example, we did an issue with Hewlett Packard, because our front covers were all printed with HP Indigo digital presses.
We have a print core to our company, and print is so broad we never have any trouble finding companies to partner with. MOO is also totally relevant to print, which makes it an ideal collaboration.
They've sponsored some issues of Posterzine because we share the same philosophy about the future of print, and also want to showcase how print is the best way to bring artists' stories alive. In this way, MOO is perfect for us.  

Tell us about the philosophy behind your motto, 'Print Isn't Dead'.
I'm obsessed with print, but when we started out, the periodicals on the shelves were more news-oriented, and were slowly disappearing. Today, print is growing in a completely different way, with niche magazines independently printing on beautiful stock while supporting local printers. These are the print projects that people want to keep and cherish.
I don't think print will ever die — in fact, I think print and digital go hand in hand. The development of our department store and our social reach on Instagram is all digital, but we're selling a printed thing.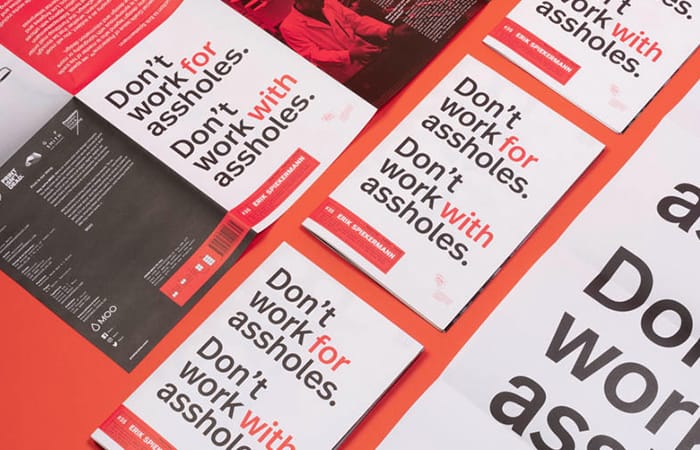 There are also new technologies coming out, making traditional methods of print easier — for instance, new technologies in screen printing and letterpress that are helping with the resurgence of print in the design community. People are more aware of what they can achieve.
What do you think the future of print looks like?
With the birth of HP Indigo and digital presses, variable data printing and publishing can happen. Data and images customized to the individual, in printed form, will be a big thing. Personalization on a very high level is definitely something for the future.
Keep in touch
Get design inspiration, business tips and special offers straight to your inbox with our MOOsletter, out every two weeks.
Sign me up!