Freckled Fuchsia: design that celebrates 'tiny moments'
Freckled Fuchsia's Chandlyr Jackson shares advice to on successfully making sales, and the difference between digital and hand-drawn design.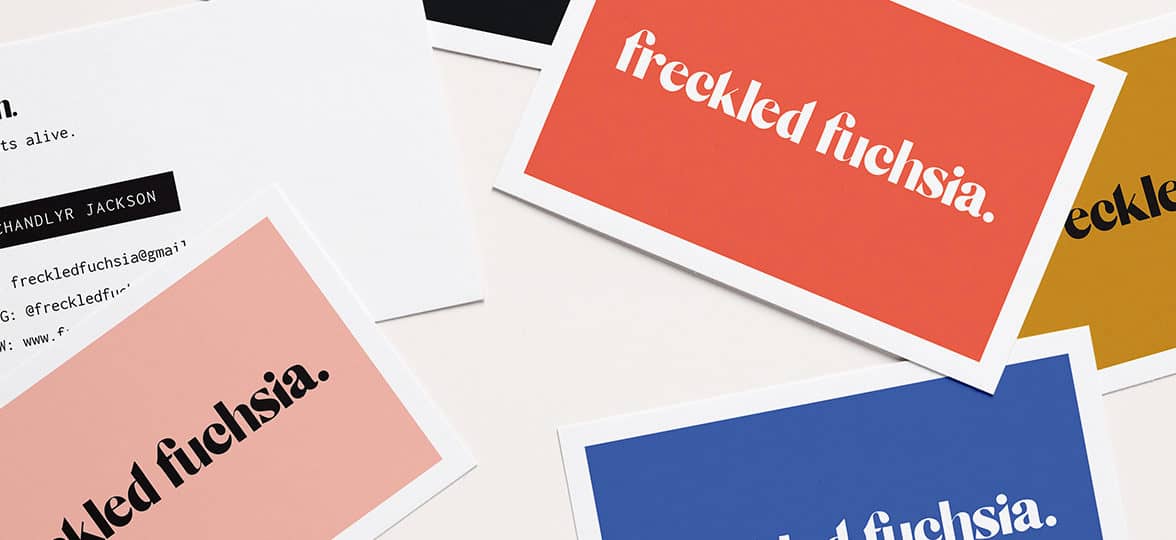 Freckled Fuchsia's co-founder talks to MOO about designing Greeting Cards, marketing their work, and how designers can use Instagram for the greatest impact.
Based in Providence, Rhode Island, Freckled Fuchsia was founded by designers Chandlyr Jackson and Tyler Nelson, "with the authentic, empathic human in mind."
Their Greeting Cards, wrapping paper and Postcards feature bold illustrations and vibrant hand-stamped designs that explore expression and movement with deft touches of color.
Their quirky brand name came about after a spot of self-examination: "The word Freckled comes from a place of subtlety and a bit of humility in myself, and Fuchsia comes from the practice of being bold," Chandlyr explains.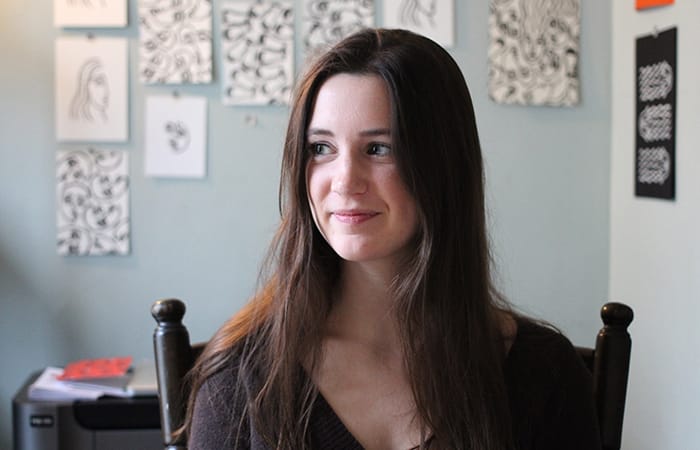 MOO caught up with Chandlyr to talk about digital versus hand-drawn design, how designers can make the most of Instagram, and the benefits of creating Greeting Cards for life's smaller moments.
How did you get into visual design and illustration?
As a toddler, my parents took the time to make crafts with me, and I have fond memories of illustrating fashion outfits in my basement with my best friend. I pursued a formal foundation in 3D product design, but never felt I completely 'clicked' with it.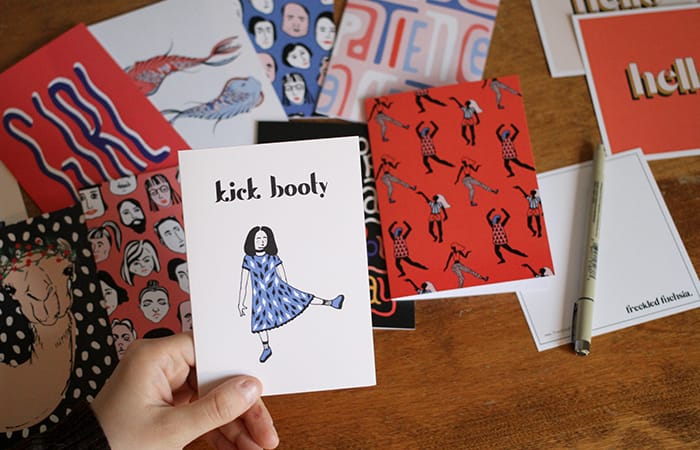 I ended up exploring user experience and graphic design at Loft (an agency in Providence, Rhode Island) and fell in love with visual design. I remember telling my boyfriend I wanted to make t-shirts on the side – I thought it would be fun, and it was great to have something new to work towards. I eventually decided I shouldn't narrow my focus, so I took a few steps back towards a more open-ended direction – and Freckled Fuchsia came out of that decision.
How would you characterize your illustration style?
In the past, my style was more literal – I'd draw with the intention of making something look as realistic as possible. I think that came from feeling less confident in my ability to push a concept into something more playful.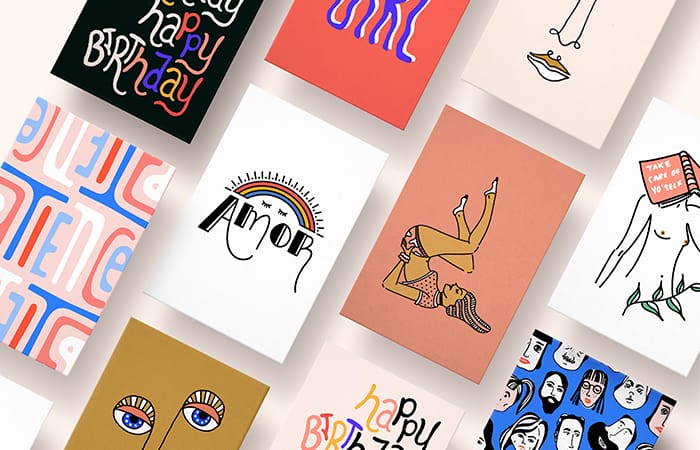 Now, I enjoy capturing the essence of an expression or pattern. I tend to sway back and forth between tighter linework and looser illustration. But I can definitely say my style rides on the bold side.
What's the difference between creating digital and hand-drawn designs and prints?
I rarely start a concept on my tablet, because you lose the tactility of that pen-to-paper feel. But I love being able to take a hand-drawn concept and bring it into Photoshop to tweak small details, or create more color options – it allows me to scale up what I can offer to clients.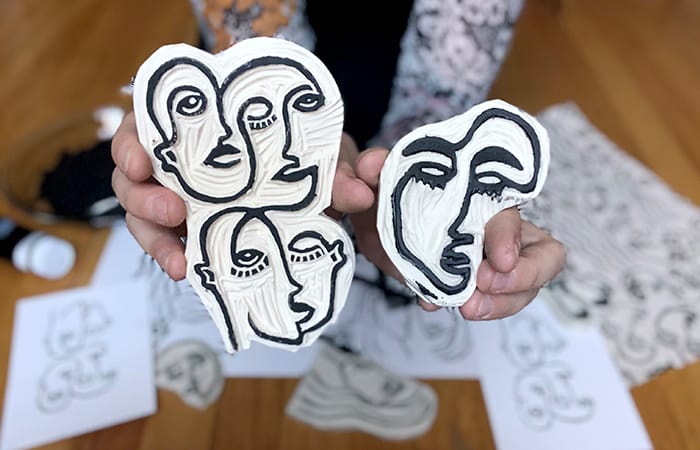 Lately, though, I've been experimenting more with illustration and pattern-making off the screen. I've created a collection of hand-carved stamps for creating black-ink, block-printed patterns. They allow me to slow down and create patterns with more intention, because each impression requires my full attention.
What's the inspiration behind your Greeting Cards?
My Greeting Cards feature graphic patterns, expressive illustrations or brief slogans that communicate an emotion. I haven't designed many cards for specific holidays or occasions, but rather for times of year, encouragement or celebration.
I think there's been a shift towards celebrating the tiny moments and small victories in between the bigger ones. I love the idea of sending someone a card just because you're thinking of them, or to tell them you love them. It's something I want to do more of.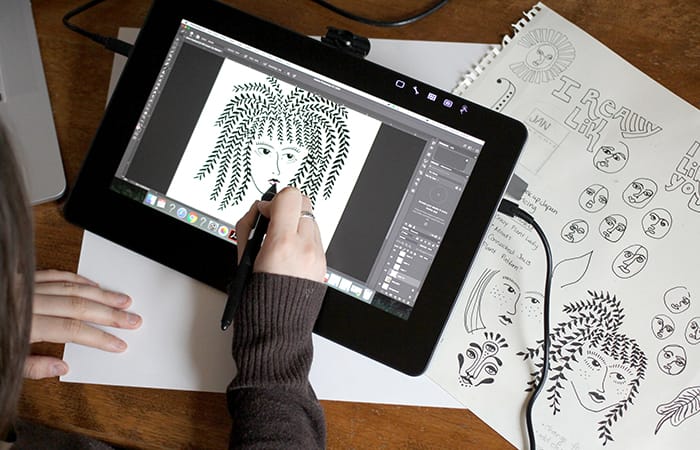 How do you decide on a palette for a particular piece?
Seasons are a big influence for me. I started Freckled Fuchsia in July, and was influenced by the warm, heavy hues that came with it. During winter, I've been playing with dark charcoal and softer eggshell and peach tones.
Aside from the seasons, I ask myself how I want to make people feel – mellow or energized? Is the piece serious, or is it playful? Then, I get an idea of what colors I'd like to use. I think it's important to collect inspiration from fashion, textiles, and nature – subjects not directly related to what you're doing.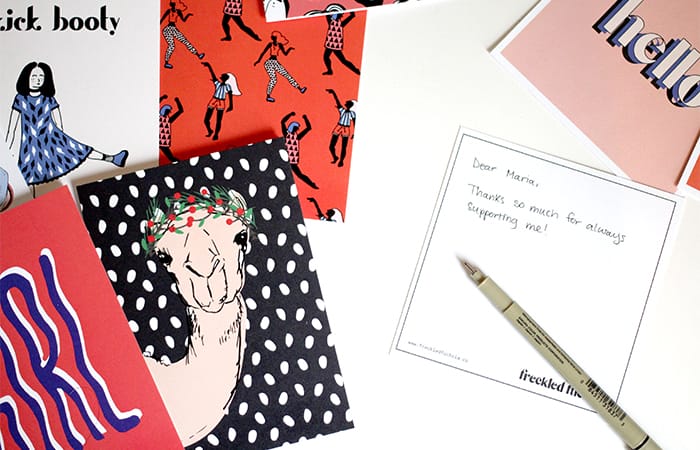 How did you go about getting your prints stocked in shops?
I did my research on the shops I was interested in to gain a solid understanding of their style and mission, and check they'd be a good fit. Then, I wrote a message inside of one of my Greeting Cards, asking to join their collection, and hand-delivered it to them.
Not every shop has time to meet each designer in person, but I like to meet the founders of the local shops my work is sold in, because I value that personal connection.
How did you set up your studio space in a way that keeps you inspired?
It isn't huge, so it definitely helps to be strategic about how materials and tools are stored – although I do enjoy a little bit of clutter! I like scattering ongoing projects out so they're always in my visual space.
I find it helpful to place sticky notes with to-dos or words of inspiration on my walls, and I have an array of test prints, as well as other artists' work, hanging right above my desk. Every time I look up, I'm reminded of my own progress, as well as the support of other artists I've connected with.
How important is it to have a brand identity in the design business?
Developing a brand identity is damn hard. But it's so important to establish your visual brand language, as well as your messaging and voice. Consistency plays a huge part in people being able to recognize your style in a sea of other cards and prints. If you're hoping to grow a loyal following, it's important to communicate to others what you stand for, and stick with it.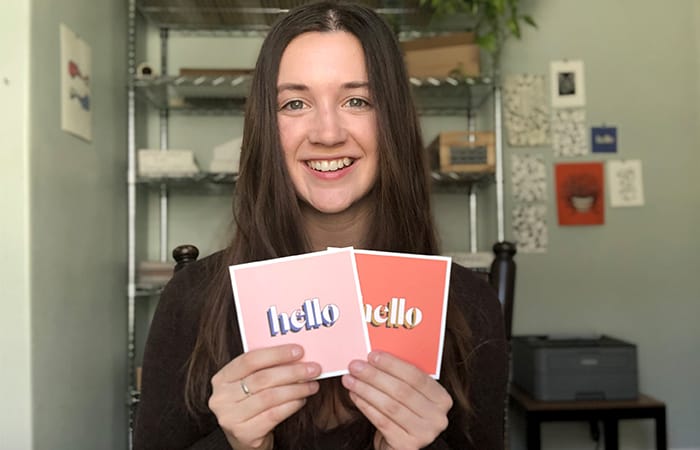 How can aspiring designers grow their social media networks?
It's important to maintain a balance, because social media can be distracting and time-consuming – but my favorite is Instagram, by far. Practice asking your followers questions, or for their opinion, and make your content thought-provoking – engagement is what fuels the algorithm.
I try to provide content that people can react to – although it's also important to stick to what you believe in, and not let the opinions of others derail your messaging. Also, hashtags are more important than you think! If you're looking to grow your network, it's a great, free way to advertise yourself.
Create
Greeting Cards
to celebrate your own moments, big and small.
Keep in touch
Get design inspiration, business tips and special offers straight to your inbox with our MOOsletter, out every two weeks.
Sign me up!