They make MOO: Meet Milda, machine operator
Meet Milda, manufacturing operator at MOO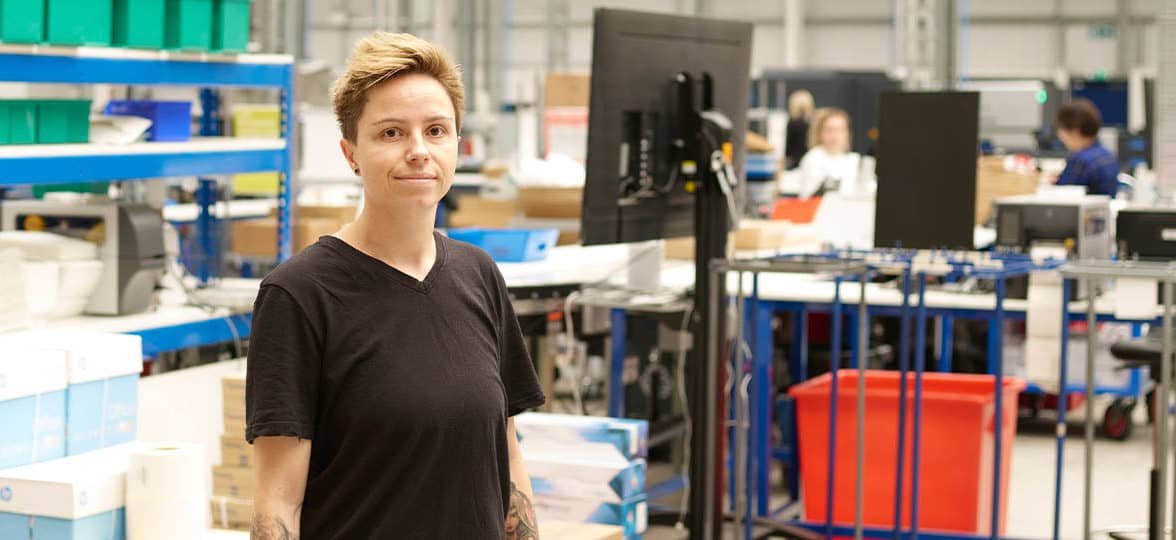 It takes a talented bunch to make the MOO magic happen. Lucky for us, that's exactly what we're made of. Meet the people who make MOO a great place to work.
Milda Stonyte is a machine operator and print finisher at MOO. She's also a gamer, a Loki admirer and a Russell Howard fan. We asked her about her role, her motto and more.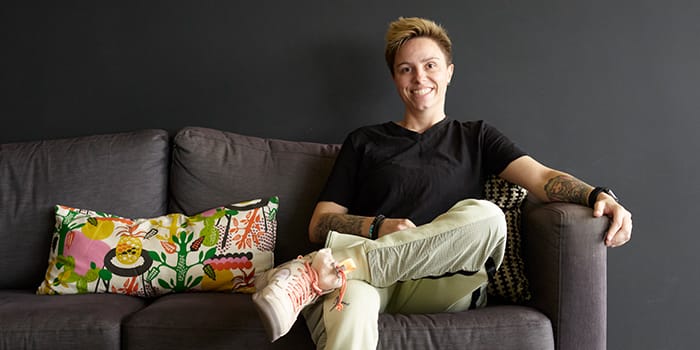 What do you do at MOO?
I'm a machine operator and print finisher at MOO's manufacturing facility in Dagenham. I operate various types of machines – basically all of them, except Indigo presses. I also make basic repairs and maintenance when necessary and perform other related duties.
How would you explain your job to your grandparents?
I'd say I'm making small paper cards with people's personal information so they can share it with other people.
What's your secret superpower?
Well, I can get invisible sometimes. Especially when I mess something up, or prefer to remain a spectator in a tense team meeting!
More seriously though, I'd say my superpower is actually X-ray vision. I have a good eye for detail and the ability to analyse the situation – because every detail counts. I've always had a knack for paying attention to the small details that most people don't pick up on. 
That's really important in my role so we can resolve the issues quickly and efficiently without much waste, and get the best outcome possible.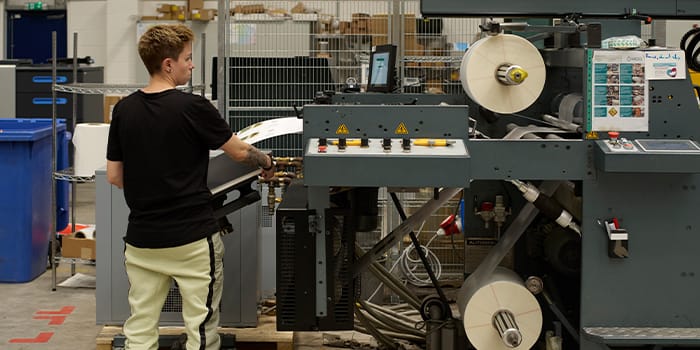 What do you do to recharge?
I like to play video games. It's like my therapy!
What led you to your role at MOO?
I came to a point in my life where I was craving some changes. I was offered this position through a recruiter. He wasn't sure it would suit me at first because I came from a different industry where I had a more senior role. I reassured him that I'd make the best out of it.
So I started at MOO as an assembly operator and now my official position is a level 3 machine operator. It's been almost six years, still going strong.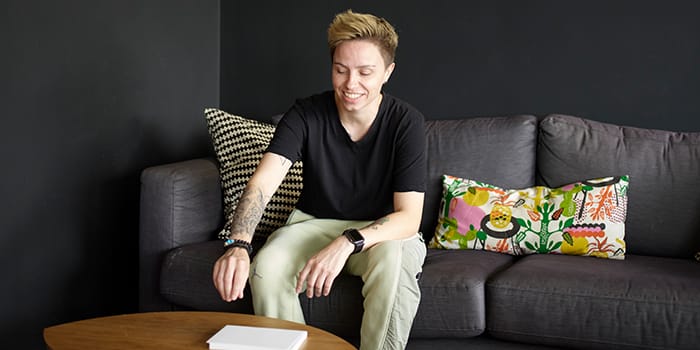 What would your motto be?
I know it might sound like a cliché but it's "Carpe Diem". Seize the day!
What's something most people don't know about your role?
I think people might not realise my role requires exceptional attention to detail, great problem-solving skills, and the ability to work on my own initiative.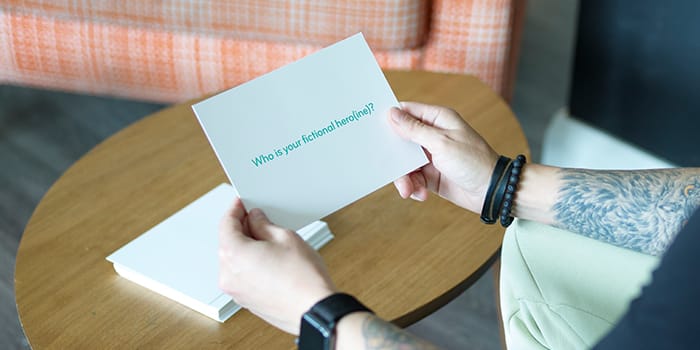 Who is your fictional hero(ine)?
Hard to say… But I think it's Loki, god of mischief. He's charming, unpredictable, spontaneous, cunning, and intelligent.
Complete this sentence. In my team, I am…
The shaper – inspirational and decisive with a focus on achieving goals. Some people might see me as headstrong and driven, others as provocative or argumentative. The fact is I relish challenges and I like to use my interpersonal skills to motivate other team members.
Who's worth a follow on Instagram?
That would be PinkNews, who share the latest LGBTQ+ news. I'd definitely recommend following Ricky Gervais and Russel Howard – absolute legends! And National Geographic Travel to find your next travel destination.
Want to join our manufacturing crew? Connect with us on LinkedIn and check out our current vacancies here.
Keep in touch
Get design inspiration, business tips and special offers straight to your inbox with our MOOsletter, out every two weeks.
Sign me up!