Wild Sassaby: cultivating empowerment through abstract art
We met artist Wild Sassaby to talk about the powerful messages behind her bold graphic paintings.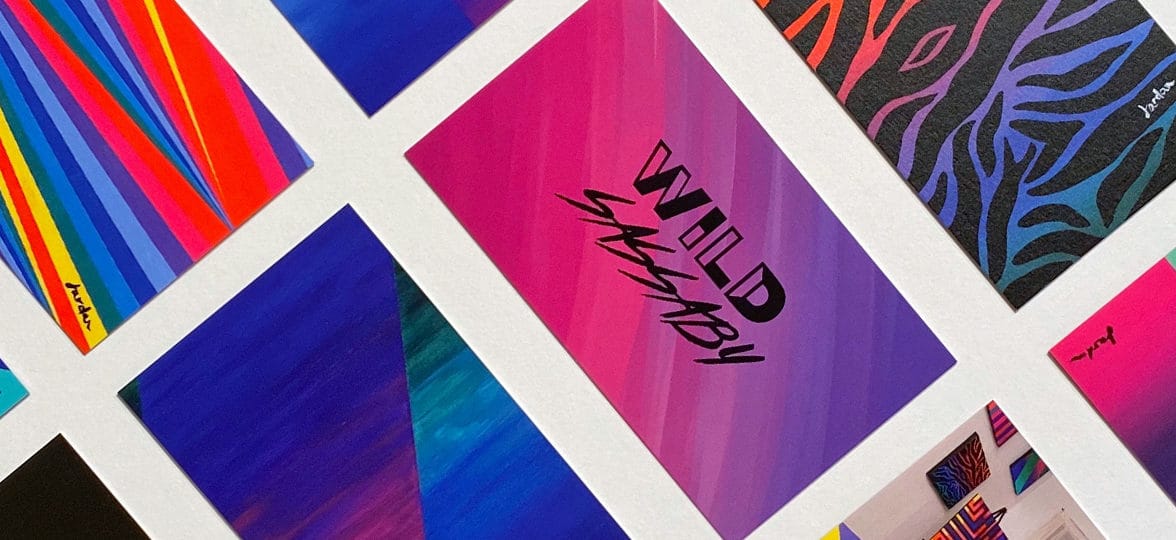 American artist and founder of Wild Sassaby, Jardan Paige Doneghy, explores the idea of girlhood, her southern roots, and her colourful paintings that convey inspiring messages.
We met Jardan Paige Doneghy to talk about her artistic journey, how she translates her interest in heritage and female empowerment into bold, graphic paintings – and the way quarantine influenced her work.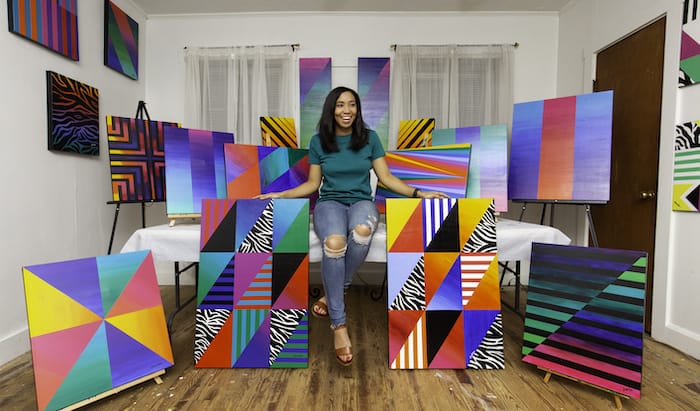 Tell us a bit more about yourself. How did your interest in abstract art begin?
My love of abstract art began as a child. My mother was also an abstract artist and we would create art together for as long as I can remember. The name "Wild Sassaby" was inspired by my first painting that I created alongside her when I was just about six years old. 28 years later, we were quarantined in that same house together (now an art studio) and the art brand as we know it today was born.
Your paintings are bold and powerful. What topics are you exploring, and how do you translate them into graphic paintings?
The goal of my art is to inspire bold and confident living, for those who may not have grown up in a flourishing environment. It's important for us to be inspired by the messages and imagery around us. Wild Sassaby strives to serve as one of those positive messages through its innovative use of colour, contrast and shapes.
Did you face any challenges in your journey as a Black contemporary artist?
Yes, of course. The first challenge was my own confidence. Coming from the corporate world, it was a daunting thought to take a leap of faith and go all-in on my art – especially as someone who was unknown and had not sold a single painting publicly. I actually put in my notice to quit my corporate advertising job of nine years the same day that Wild Sassaby launched to the world. In order to inspire bold confidence, I had to live it myself.
How did quarantine influence your work as a painter?
Quarantine helped me to sit down and dig deep into who I was, what I cared about, and discover new ways to serve society. I realised that I could serve others through creating messages of strength and positivity – all from my small art studio in Kentucky. It allowed me the time to slow down and truly create something I could be proud of forever, even if I never sold one painting.
What do you want people to feel when they see your paintings?
When people see Wild Sassaby, I want them to feel motivated to dream bigger and not only visualise but realise that anything is possible. Each painting comes with a message of encouragement that serves as a consistent reminder to each collector.
Did you face any difficulties figuring out how to attract a wider audience for your art? How did you approach your promotion strategy?
These days, it can be very difficult to launch a new business, given the world of social media is saturated with so many messages and products. I went the grassroots route and tapped into networks who I knew resonated with the brand's purpose. This meant writing messages in Facebook groups and building relationships with art pages on Instagram who catered to audiences with similar backgrounds and ambitions.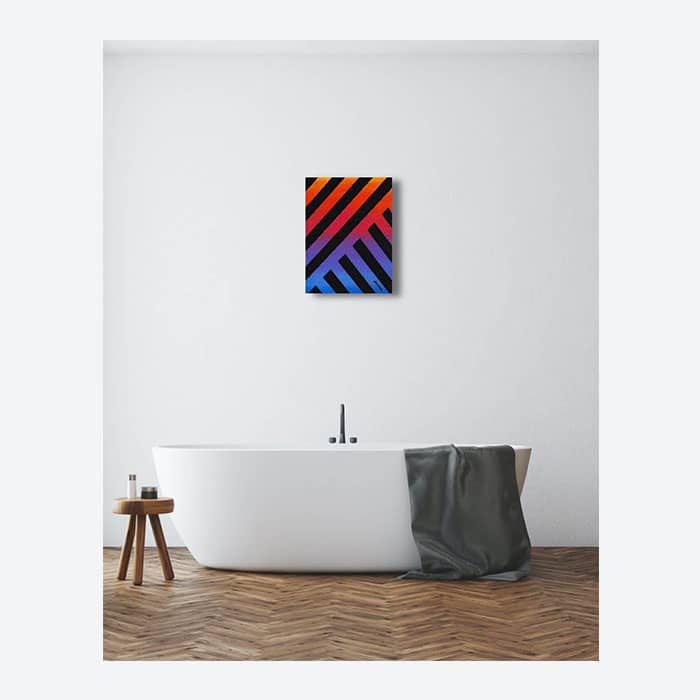 How do you use MOO to promote your colourful paintings?
MOO has always set the standard for print design. I was thoroughly impressed with the sample Business Cards that were ordered for the initial brand launch. Given positive feedback from customers, we quickly ordered Thank You Cards, Stickers and box labels as well. The combination of all these products helped to establish a strong brand identity for Wild Sassaby.
Any projects coming up you're looking forward to?
I'm excited to announce that due to the wide demand for more originals, we recently launched our second collection, "Still Dreaming". This collection still pulls from the energy and aesthetic of our first collection "Quarantine Dreams". The new collection features eight original paintings and two limited edition print batches, signed and numbered.
What piece of advice would you give to young artists trying to find their own style?
The best advice I can give for young artists trying to find their own style is "get your hands dirty!" Throw it all out there and see what sticks. Try everything that's in your mind and see what feels good. If it feels good, you're more likely to keep going. Show up every day, and see how far you'll go!
Elevate your packaging with MOO's custom Postcards and Round Stickers.
Keep in touch
Get design inspiration, business tips and special offers straight to your inbox with our MOOsletter, out every two weeks.
Sign me up!