The power of slow-burn branded gifts
Find out why slow-burn gifts are all the rage for your business and why your employees will love them.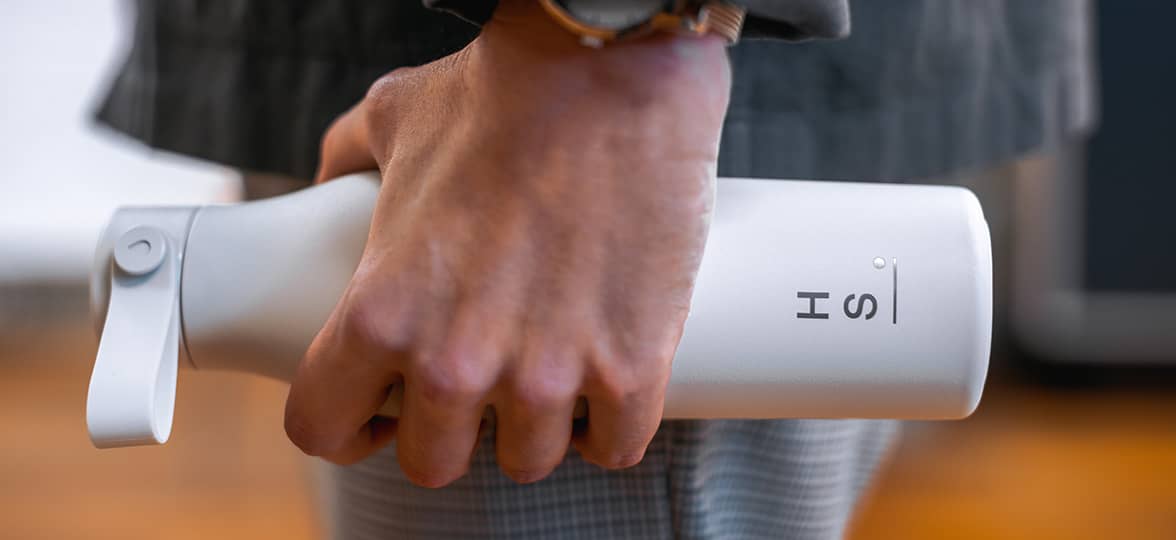 We've all received them.
Those branded gifts that give you that blow-your-socks-off feeling but then turn out to be useless. They fall apart, the novelty wears off, or they sit there gathering dust.
This happens a lot with corporate gifts. At first, they seem exciting (yay, free stuff), but when the smoke clears, you're left thinking, "I'm never going to use this."
At MOO, we believe in the power of slow-burn branded gifts. You know… the ones that you end up loving more and more as time goes on.
Here's why a slow-burn approach is one to adopt this corporate gifting season.
They're made to last
We all know the saying, "Buy cheap, buy twice." When things are low-quality and poorly made, they're far more likely to end up in landfill. In fact, 80% of the $3.2 trillion value of consumer goods are discarded after just one use.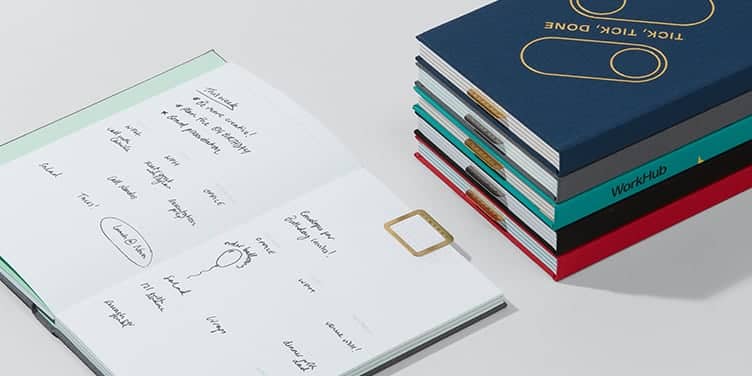 Branded gifts shouldn't contribute to a single-use, throwaway culture. Instead, they can be a force for good. Just take our Perpetual Planners, for instance. They are designed with usability in mind. They're entirely dateless, so they don't have to be thrown away when the year is up, making them useful during the holidays, on summer vacation and beyond.  
They're made of the good stuff
Intentional design and careful craftsmanship are the trademarks of a quality branded gift. Knowing that a lot of time, love, specialised skills and attention to detail went into something makes it feel special. People are far more likely to take care of something that feels valuable.
An example of quality in action is our customisable Water Bottle. Both beautifully designed and practical, it's something you're proud to use on the daily. It even bagged a Red Dot award thanks to its "successful design concept [that] promotes the use of more sustainable water bottles in the workplace." 
When slow-burn gifts are of the quality kind, they can be used and re-used for years to come… and might even get a shiny award!
They make people care
It's hard to form an emotional attachment to something that's been mass-produced or that looks and feels cheap. You can just go out and buy another one that's exactly the same.
One of the great things about branded gifts is that they can be customised. And everyone loves to receive something that feels unique. It creates a sense of ownership and individuality. Personalised employee gifts can also make your team feel valued and proud to work for your company.
When you take the time to create a bespoke branded gift for someone, you can be confident it'll be treasured over its generic alternative. Plus, if you're looking to build and nurture client relationships, giving a gift that will stand the test of time is a no-brainer.
They put your brand in the spotlight
64% of marketers agree that word-of-mouth is the most effective form of marketing. So, let your branded gifts do the talking.
They can promote your brand anytime, anywhere – whether someone is sipping from a branded water bottle at the gym or scribbling notes in a personalised Notebook during a meeting.
Create a stellar first impression by investing in premium, high-quality gifts. Not only will they last much longer, but they'll also show the world you stand for excellence.
With gifting season hot on your heels, it's easy to feel rushed into buying stuff that will end up in the trash. Slow-burn gifts are all about giving something personal and well-made that your team and your brand will thank you for.
Ready to create your own branded gifts? Whether you're creating bespoke gifts for VIP clients, or looking to reward your employees for an incredible year of hard work. Just fill out the form below and one of our team will be in touch to help you bring your project to life.
Keep in touch
Get design inspiration, business tips and special offers straight to your inbox with our MOOsletter, out every two weeks.
Sign me up!