3 hacks to help you run a business from your smartphone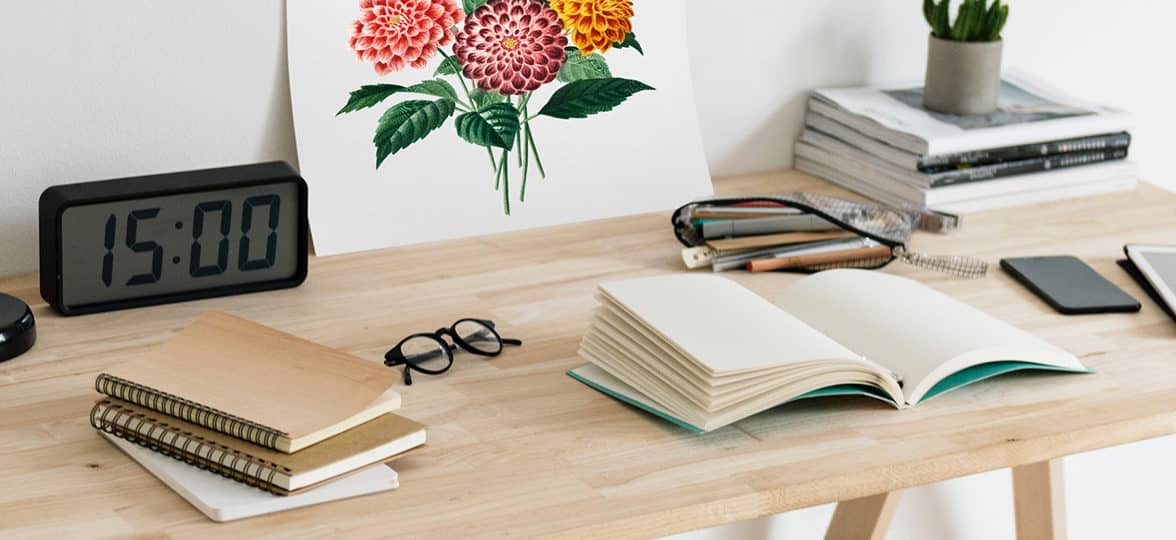 See how to nail business tasks like printing, typing and taking card payments on your phone with a few clever tricks and tools.
These days, the cellphone is a miniature computer that sits in your pocket and does almost everything your laptop can. It's not a perfect portable office, we'll admit, but with a little ingenuity, you can use your smartphone to run your business whenever and wherever you are.
Here are some ways to work around your smartphone's limitations and make it into an all-singing all-dancing business base.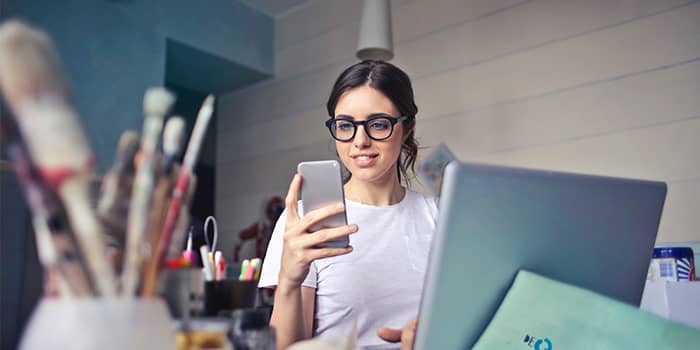 1. Typing and printing
Updating your socials on a smartphone's keyboard is no problem, but if you're doing something more in-depth, like updating your website, taking notes or filling in forms, you're likely to hit some pain-points, particularly if the website or document format you need to use isn't mobile-optimized.
Never fear though, there's a plethora of portable Bluetooth keyboards that can help out. Some of them fold up, while others are just very small and light, making them suitable for slipping into a backpack or even a pocket. Look out for one with a built-in smartphone stand.
When it comes to printing out essential documents such as contracts and packing slips, it's now possible to do it directly from your smartphone. The latest wireless printers are smartphone-compatible, with some even using NFC to make a direct connection between the two devices. Then there's cloud printing, which allows you to send documents to your WiFi-enabled printer from any internet-connected device (including your phone) via services like Google Cloud Print and Canon Maxify.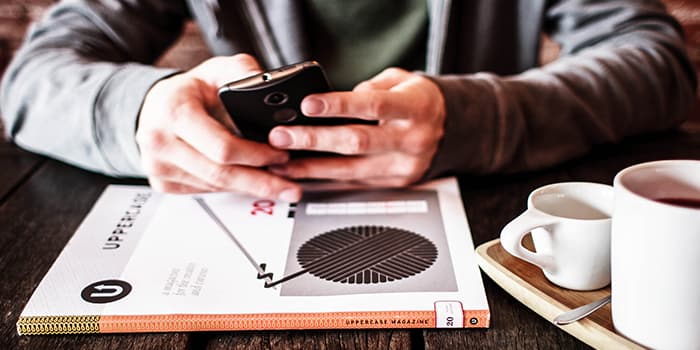 2. Taking payments
Selling online presents no problems for smartphone-only businesses, but if you're out and about at trade shows or pop-up events, being able to accept cards as well as cash can make a huge difference to your takings.
Fortunately, using services like Square, BluePay or PayPal Here, you can turn your cell into a card machine with minimal effort.
Download an app and send off for a card-reader device, and you can accept card payments just like you would with a till. There are swipe-based and contactless card reader devices available, some of which physically plug into your phone and some which work via Bluetooth, handy if you'd prefer to keep your phone in your own hands during transactions.
It's worth noting that you will pay a charge for using these services, which could be a monthly flat fee or a per-transaction cost. It's a good idea to weigh up the advantages of being able to take payments with the costs before you take the plunge.
Tip: if you're at a busy trade show, help your card reader stand out and avoid getting mixed up with other people's by adding some branded Stickers – just add some when you order Flyers or Postcards for your stand.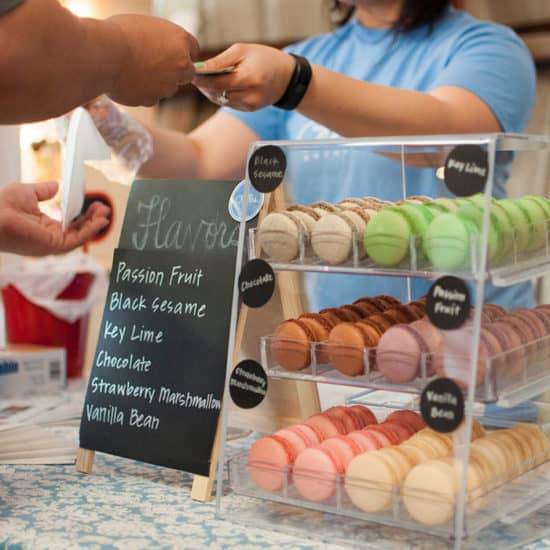 3. Product photography
OK, so it's possible to do wonderful things with state-of-the-art phone cameras. (Entire feature films have been shot on iPhone cameras, after all.) But what if you're working with a mid-range model with an average quality camera, or an older phone that hasn't quite got the mega-pixels to meet the latest standards?
Buying a brand new phone or a separate camera isn't the only option. You can attach a separate third-party lens, which will give your phone camera extra effects like telephoto and wide-angle. Ollophoto, Photojojo and others make small, affordable cameraphone lenses which are compatible with a wide range of phones. There are pricier options too, but we're guessing that with a large budget most people would prefer to just buy a new phone.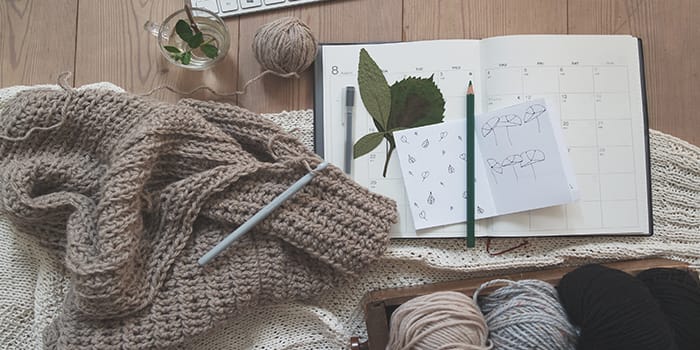 You can also use some
DIY techniques
and easy hacks to improve lighting, get better angles and hold your phone steady, which could really help with
taking photos of products
.
Keep in touch
Get design inspiration, business tips and special offers straight to your inbox with our MOOsletter, out every two weeks.
Sign me up!