Brand-building 101
A beginner's guide to figuring out who you are, who you aren't, and where you want to go as a business.
Branding your business is less about making something new, and more about defining what's already there. Here's how to discover your business personality and how to introduce it to the world.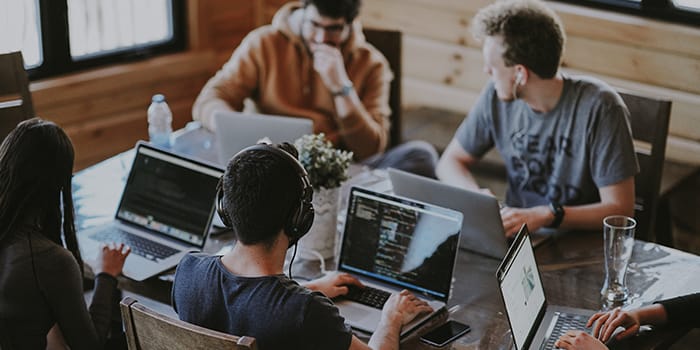 Figuring out your brand identity
Your brand is made up of several overlapping parts. There's who your customers are and what they want. And there's your business goals, the way you operate internally, and how you stand out from your competitors. There's also a good chunk of your own personality, and those of your staff – if you have them – in the mix, too.
All of this is expressed in your visual marketing materials and the tone of voice you use to communicate with the world, as well as the business decisions you make.
If your business is just starting out, you may not have begun building your brand just yet. Not sure where to begin? Well, as with so many things in business, it's a good idea to start with the customer.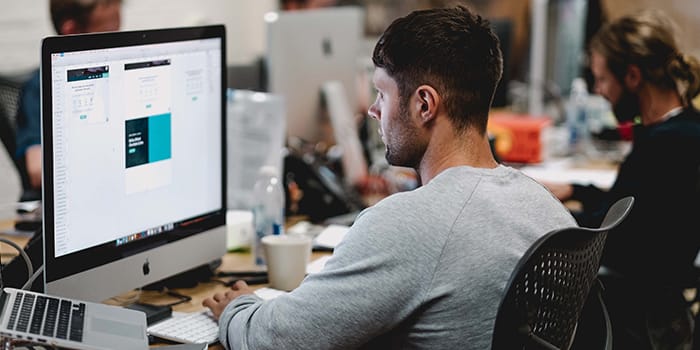 Ask the audience – building a customer persona
Try a simple exercise to build a picture of your customers. This will help you define why your business is valued and what it means to the people who experience it. Write down the answers to these questions to give you a starting thought:
What is my average customer's age, gender, interests, and budget?

What's the most important benefit we offer them?

Why are they going to choose us above our competitors?

What problems can we help them solve?
Maybe you have more than one customer personality. For example, if you sell jewelry, you might cater to people buying for themselves and people buying gifts for others. You can do this exercise multiple times to define different customer personas. If possible, get other people in the business to share their thoughts from the template above, too.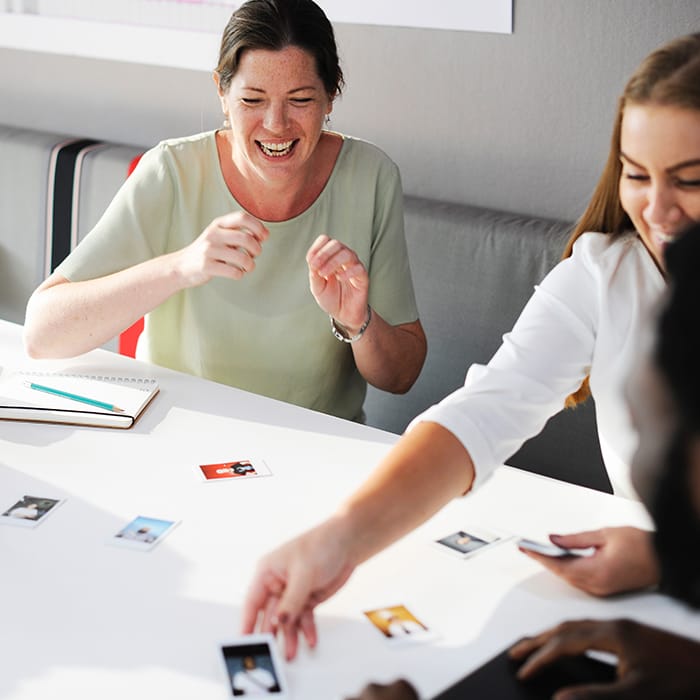 How to build your brand values
Brand values are an at-a-glance guide to your business personality – who you want to be, and what you believe in. Most companies have a list of 4 or 5, with each value summed up in a single word such as  'clean' or 'harmonious'. They're helpful in keeping you focused and consistent, as you can quickly check against them when making marketing decisions. Why not put them up on a wall in your workspace as an everyday reminder?
A helpful tool for creating your brand values is a card-sort. This is another pen-and-paper exercise, which you can do alone or with others.
Using post-its, write down as many adjectives as you can think of to describe your business. Stick to single words, and write down whatever comes into your head.

Separate them in to the ones you like and the ones that don't quite fit. You can add a 'maybe' pile too if needed.

Select 5 or 6 from your 'yes' pile, making sure you get a good mix and weed out any synonyms And ta-da! These are your new brand values.
Bringing it together with a look and feel
Now you've created a picture of your brand and its customers, you're ready to start choosing ways to represent those ideas.
To help with messaging and marketing, you can develop a tone of voice to represent your brand. Use your brand values as a starting point for this, and start putting together some words, phrases and styles that suit (or don't suit) who you are. For example, will you use exclamation marks? Emojis? Slang terms? Do you have a slogan?
On the visual side, you'll want to choose a color palette, fonts and maybe some graphics to make your brand recognizable. Pick a small number of colors, maybe 2 or 3, and work with shades of those colors to keep things focused. Will your look be dark or light, clean or decorative? While you're thinking about visuals, take a look at our post on how to design your first company logo.
Building a brand is an ongoing process, but it's easier than you think to take the first step. Why not take your newborn brand out for a spin with a set of
Business Cards
?
Keep in touch
Get design inspiration, business tips and special offers straight to your inbox with our MOOsletter, out every two weeks.
Sign me up!