Curate the perfect print lineup for your outdoor event
Discover the perfect marketing materials to bring your outdoor event to life.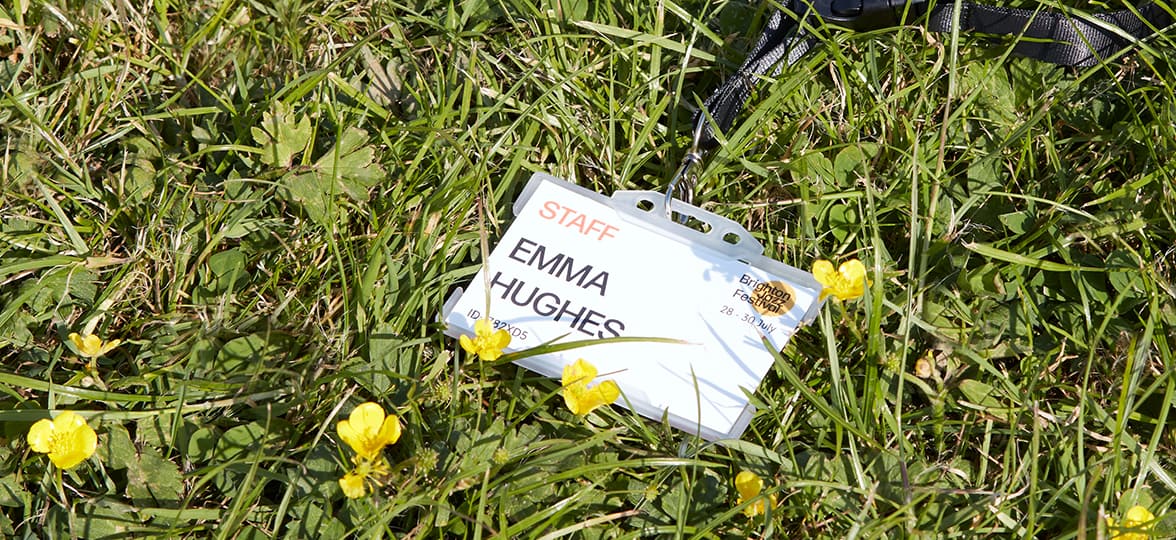 Whether you're hosting a food festival or an outdoor office party, our print's here to offer its support. With everything from lanyards to posters. To kick things off, here are a few ideas…
Creating a buzz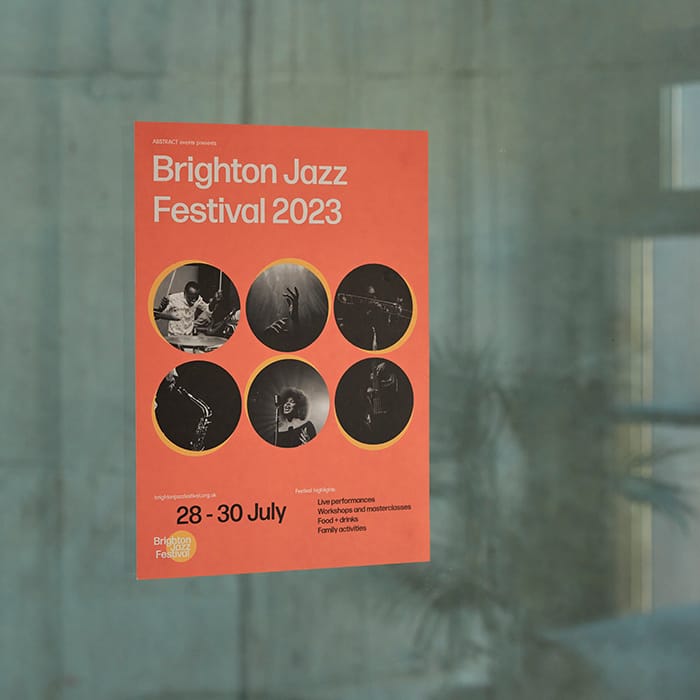 Even if your promotional tweets are trending, don't forget the impact of a printed poster. Especially if your event is super local. Because festivals are all about reconnecting with real people and real experiences – and physical print is a part of that. No need to hire out a whole billboard – a letter-sized Flyer can work just as well (and feel more authentic).
With special guests…
The doors are open to all, but there may be specific people you'd love to attend. Friends or influencers, perhaps. And that calls for a proper Invitation. More personal than an email (no copy and paste vibes) and more likely to get seen vs getting lost in inbox limbo. 
The bar is open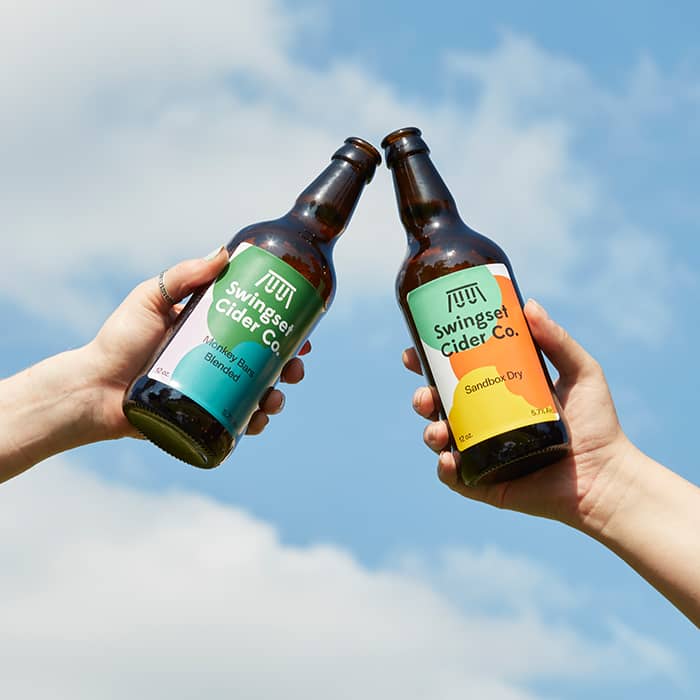 Is it really a festival if there's no bar? (And yes, a juice bar counts.) If nothing else it's an opportunity to add some personality to all those bottles and cans, so your festival theme stays consistent. Happily, our Large Rectangular Stickers literally fit the bill. Just wrap them around whatever you're serving. Cheers.
Like a setlist, but food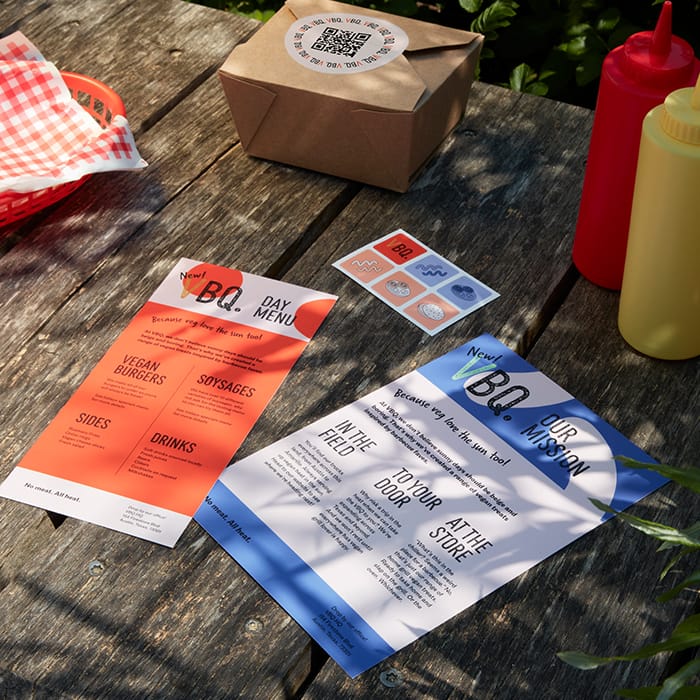 And where there's drink, there's food (especially if you're hosting an actual food festival). To let everyone know what you'll be serving up, a set of Postcard menus is a good shout. Saves people trying to work out what's chalked up on the side of a food truck. And you can use Stickers to seal up those takeout boxes.
Hanging with VIPs
Wondering where to get cards for your lanyards? Don't overlook Business Cards. They're the perfect size AND you can print a different name on every card if you use Printfinity. Or use different colour designs for different roles and areas – like staff, performers, and special guests. 
Bottle the memories
Your merch stall doesn't have to be just about T-shirts. Branded Water Bottles can bring something fresh to the mix. Perfect for keeping everyone cool over a long sunny weekend, and a lasting memento for many summers to come. Also the kind of thing your fans can collect over the years ("Remember '23? THAT was a year.")
Thanks for coming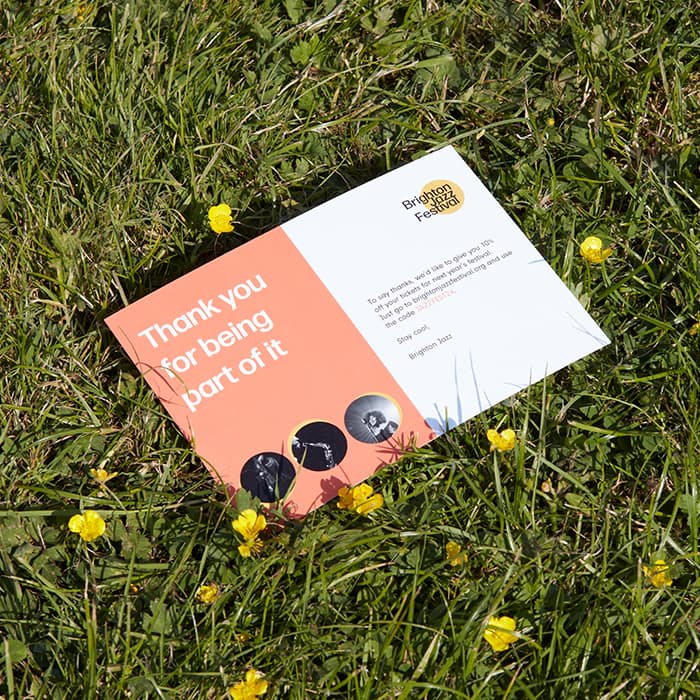 When the tents finally come down and the music fades, it's time to thank everyone who made it happen. And our Postcards are great for this. Not only can you show your appreciation, you can help people keep in touch for next time. When it'll be time to do it all over again.
Ready to bring your festival or event to life? Find everything you need right here.
Keep in touch
Get design inspiration, business tips and special offers straight to your inbox with our MOOsletter, out every two weeks.
Sign me up!