How Panopli created a global marketplace for artists
Selling your creative ideas doesn't have to be difficult. Panopli helps creative people make money out of their designs without all the effort.
Panopli is helping creative people make real money out of their designs, by providing an easy way to sell creative ideas without the effort.
Creativity and business might not seem like a natural mix. But although not designers themselves, French entrepreneurs Maxime Delmotte and Adrien Salamon realized their business know-how meant they had a lot to offer the design community.
The result was Panopli, a website that allows artists – from all around the world – to sell their creations as art prints, t-shirts or totes.
MOO caught up with Adrien to find out what inspired the friends to focus their commercial eye on the art world – and how they spread the word about their business to artists and customers alike.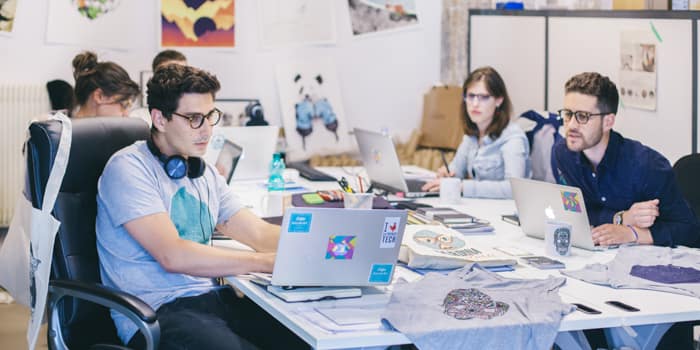 What inspired two business students to get involved in the creative world?
I met Maxime, the co-founder of Panopli, during my first year of business school. He was my roommate, and we both had a passion for art, without being particularly creative ourselves. So we asked each other how we could help creative people benefit from our business experience.
From those conversations, we set up a student organization that helped artists finance their projects, and with things like accounting and their marketing strategies. In two years, we were involved in more than 20 projects, including concerts, art exhibitions and album recordings.
What motivated you to expand the project?
After graduation, we both went to work in Cairo to join the founding team of Jumia (the equivalent of Amazon in Egypt). There was a team of 10 people when we arrived, and 150 when we left – Jumia is now the leader of e-commerce in Egypt.
This amazing experience made us even more keen to join our two passions of design and e-commerce. We decided to come back to France and create a website to help creative people sell their designs through easy-to-use e-commerce solutions.
We created Panopli.co with a very specific mission: to help creative people earn more revenue. We wanted to help them focus on what they do best – create – and we'd handle the rest.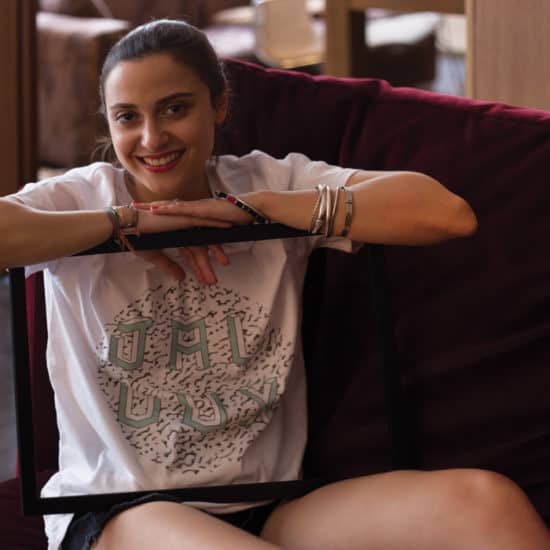 How exactly does the business work?
We wanted to build a dedicated service that would allow brands such as Cantoche and European media Neon to sell high-end products such as t-shirts or art prints based on their designs. These products would be locally sourced and printed on demand in our workshops in France.
Our community of sellers promote themselves on their own shop and through social media. We also have a dedicated team that helps them foster sales, and host webinars to help artists with topics like promotion.
Our team then produces, packages and ships each purchase for the artist. That way they don't have to deal with buying stock or going to the postal office.
The only charge to our sellers is the production cost for each product. We spent the last year building the service, and we're proud that thousands of talented people are now using it to sell their designs printed onto products.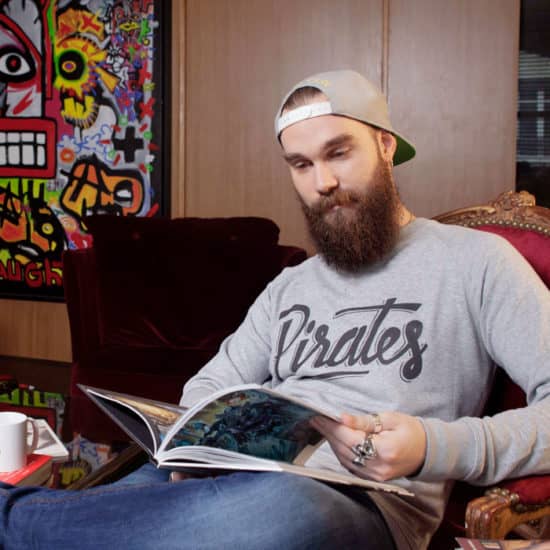 What drives you to succeed?
Some of the sellers who use Panopli are graphic designers who can now say "no" to time-consuming projects, knowing their shop will generate enough revenue.
Some use this added revenue to buy new furniture to work on, some finance art exhibitions, and others have taken holidays. Knowing our community of artists can focus more on their art is just amazing.
From our sellers' viewpoint, we do all the hard work – we create the online shop, produce the products, ship them, and deal with client services – but from our point of view, that's the easy part.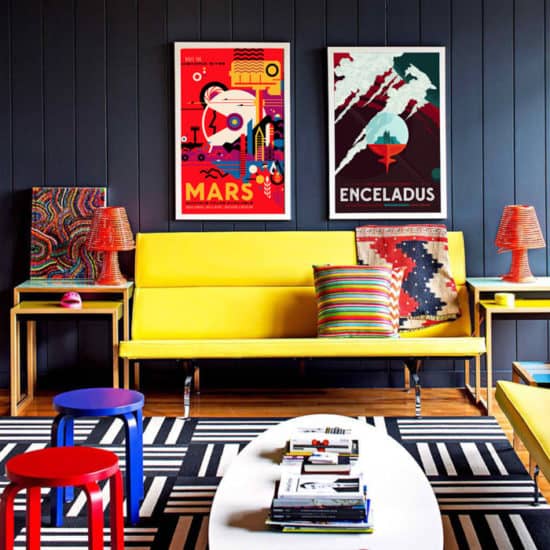 How do you use MOO to help build and promote your brand?
We use MOO in so many ways. First of all, we always have our Business Cards with us. We go to so many events, exhibitions and concerts, and are always meeting people who want to create their own t-shirt brand, or who need a solution to sell merchandise online.
Secondly, a lot of our sellers are using MOO to promote their brand. For instance, Balibart, one of our most popular sellers in France, has come up with a very creative campaign: every time you use #balibartsengage on Instagram or Facebook with a photo of one of our products, they give a product to a charity in France. They promote this campaign through our Flyers, which are given to customers when they order from the website.
And last but not least, we love Stickers. We stick them everywhere – on our packaging, computers and cellphones.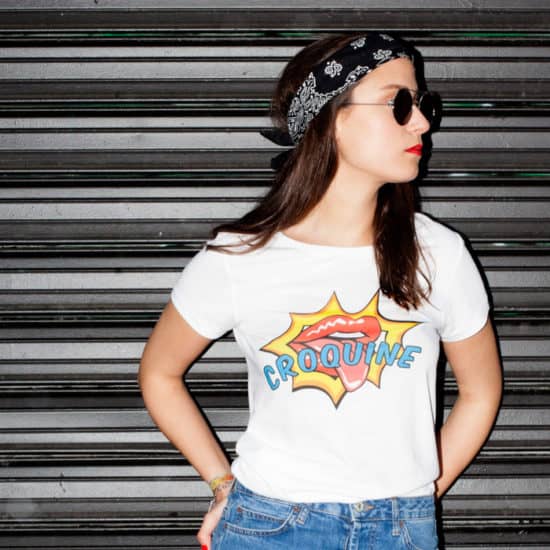 What are your tips for creative people wanting to sell their work?
It's easier than you think – you have nothing to lose, and it could help you to generate revenue quickly.
We advise our sellers to focus on social media, and interact with their clients to really understand their needs. We also encourage them to partner up with other creative people. Collaborating allows both of you to promote your project, which is win-win. And it's also an amazing experience!
Business doesn't have to be boring. Get creative with Business Cards, Flyers and Stickers.
Keep in touch
Get design inspiration, business tips and special offers straight to your inbox with our MOOsletter, out every two weeks.
Sign me up!