8 products you didn't know we offered at MOO
Get a sneak peek of 8 products available through our exclusive catalogue.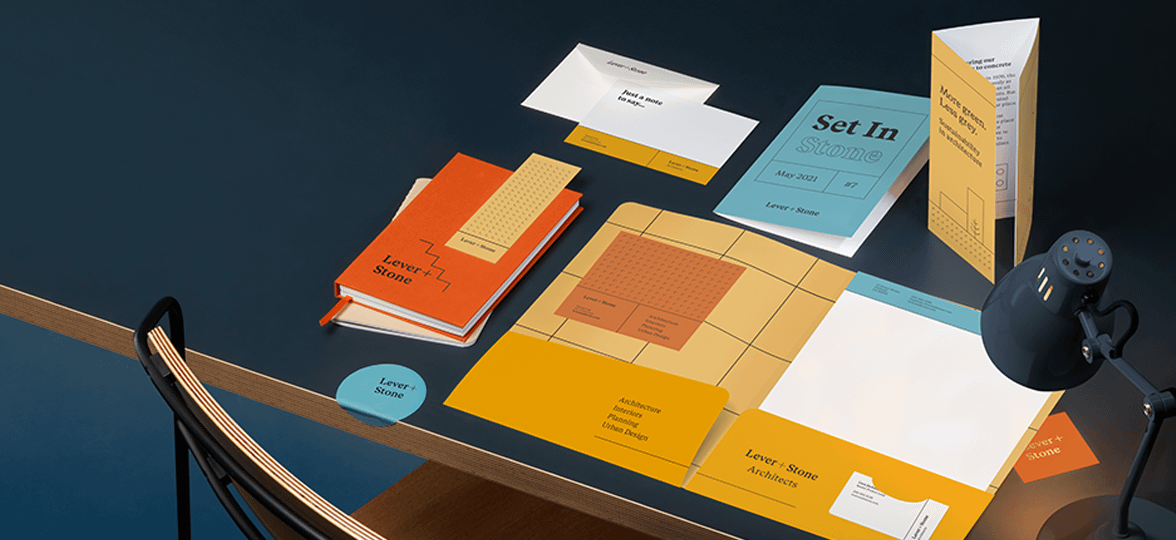 From Brochures to Presentation Folders, there is so much more you can get with a MOO business plan. And whether you're a lean startup or a global name, we've got you covered with a (very exclusive) range of products.
Fancy a sneak peek at what you might be missing? Discover a few favourites from our exclusive catalogue.
Copper Foil
Gold? Love it. Silver? Huge fan. But if you're looking for something a bit different – Copper Foil is where it's at. Our exclusive catalogue offers this incredible special finish across Postcards and Greeting Cards. Whether you're looking to connect with customers over the holidays or promote a VIP sale – Copper Foil provides the ultimate luxury finish to your message.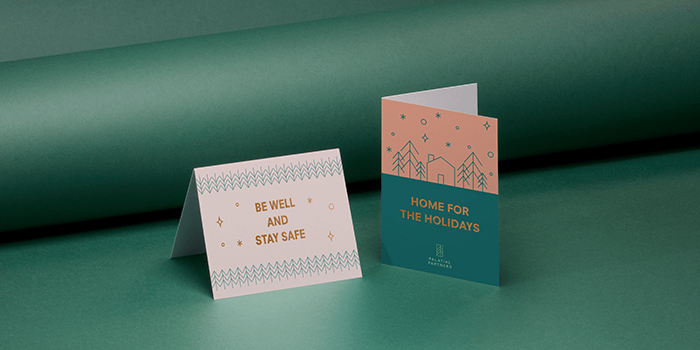 Presentation Folders
When it comes to presenting proposals or business information to clients, Presentation Folders exude professionalism and organisation. They're also a great way to keep all your essential information in one place – and present it beautifully. With our folders, you can choose from a variety of paper stocks, finishes, and pockets to match your branding. And even include handy slots to hold your Business Cards inside too. Smooth!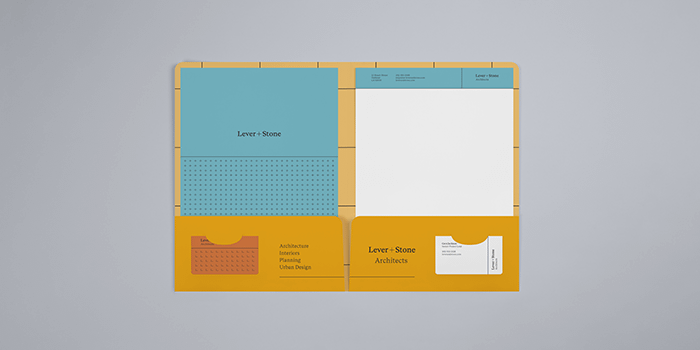 Folded Brochures
A brochure is a space to tell your story in an eye-catching and easy-to-read way. Ours are printed in double-sided, beautiful full colour (and are simply impossible to put down). Especially when coupled with info-rich materials such as Notecards and Luxe Business Cards for the ultimate premium look and feel. With MOO, you can choose from either tri-fold or bi-fold options and get creative with interactive layouts that capture your audience's attention. What's not to love?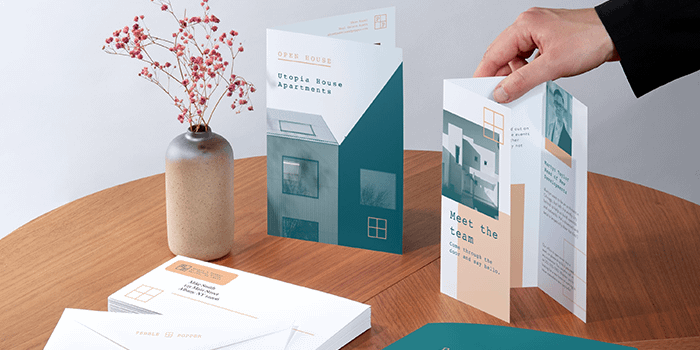 Bookmarks
Bookmarks aren't just a page-saver – they're also the perfect branding companion. An ideal addition for Notebooks and Planners (and perfect for gifting), but also handy as mini flyers to keep you front of mind. They fit inside pockets and are easy to hand out, and could even be used as packing inserts or referral cards. So versatile!
Custom Envelopes
Envelopes are sometimes overlooked from a branding standpoint, but they are the first thing your customers see when they receive something special in the mail from you. Our custom envelopes add a personal and professional touch to your brand. Choose from a variety of sizes and finishes, then get them customised with your brand logo, colours, and unique message. Why invest in envelopes? It shows that you care about the full customer experience from start to finish.
Spot Gloss Postcards
Postcards are a great tool for physical marketing initiatives, but we've got the ultimate upgrade: spot gloss Postcards. This special finish adds a shiny, raised texture to specific areas of your design, creating a stunning visual effect. But they aren't just beautiful to look at – spot gloss also adds a tactile experience for clients, so it's a great choice for something extra special.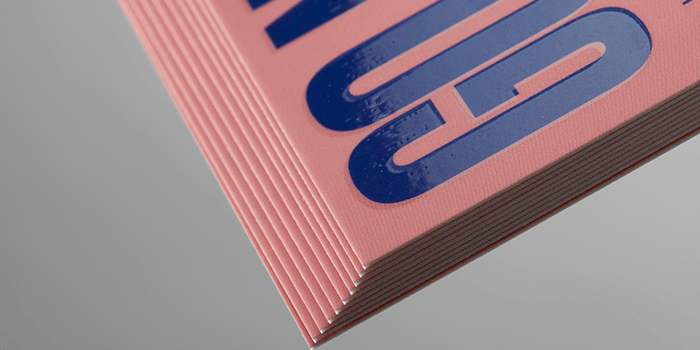 Unique sizes
Sometimes, it's not one size fits all. And with a MOO business plan you can discover a variety of unique sizes for your favourite products, including Business Cards, Postcards, and Flyers. From mini hang tags to large poster prints, with custom sizing, you can show off big ideas in unique ways. Why not put your own spin on things this season?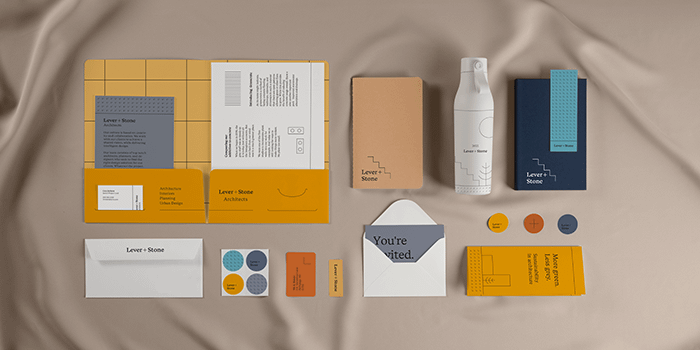 Floor Decals
If your business has a physical location, don't underestimate the impact of floor decals. Whether it's a sale, product launch, or directional information, floor decals are both eye-catching and practical at the same time. Ours are slip-resistant, long-lasting, and customisable too – so there are endless possibilities to brand your space or event. The sky (and the floor) is the limit!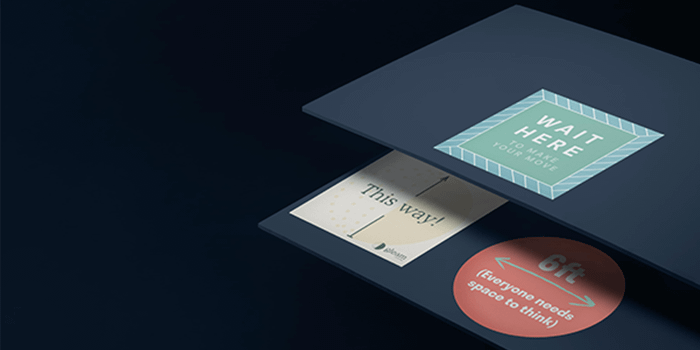 So there you have it! Eight exclusive, brand-boosting products we simply can't keep a secret. Ready to get creating? If you're not a design expert (or you just need a few pointers) – our business plans include artwork support from our dedicated Design Services team. From simple quality checks to creating a whole new design from scratch – they're pretty awesome at what they do.
Got any questions about our business plans or our exclusive catalogue? Fill out the form below and a friendly account manager will get in touch with you ASAP.
Keep in touch
Get design inspiration, business tips and special offers straight to your inbox with our MOOsletter, out every two weeks.
Sign me up!