Your favourite MOO products around the globe
A deep dive into the world of MOO in 2022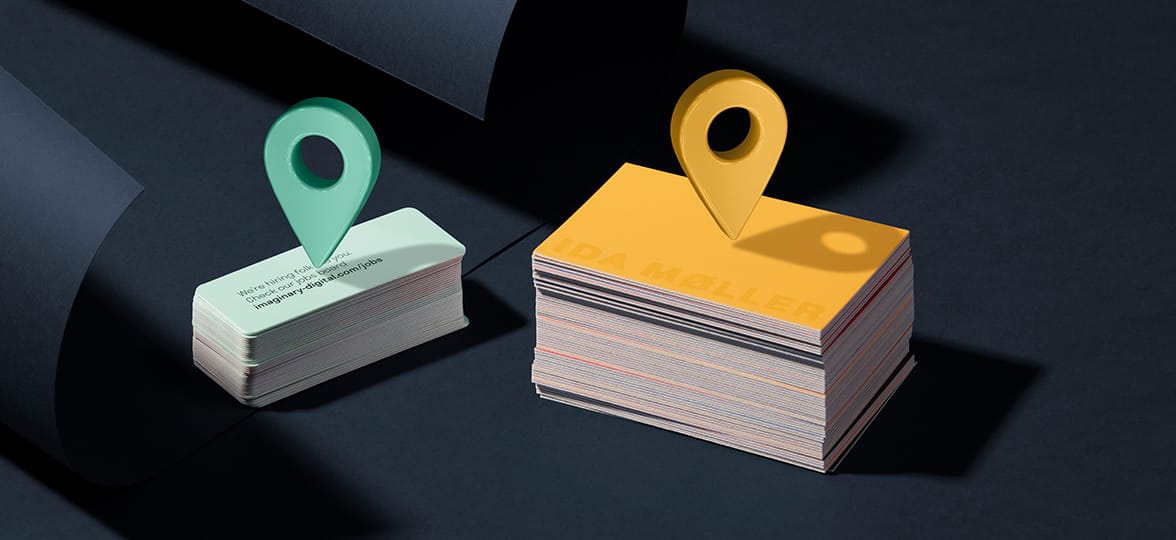 There's no denying there's been a lot of love for our stationery this year. Some more than others (don't worry Letterheads, we still love you). We probably didn't need to take a look at the numbers to tell you our Business Cards are the most popular. But it's what's next on the list we thought you might find interesting…
Portland loves a Sticker or two
MOO Stickers and Labels. They do it all – branding, boxing, selling. They offer more chances to show off your company and so much more. Whether you're a pro potter or a coffee connoisseur, we've got the sticky all-rounders (or squares) for whatever you create, make and sell.
So when it came to customising your packages and marketing materials in 2022, you designed over 11,546,073 stickers worldwide. Overall, our Round Stickers were the most popular. In the US alone, you designed over 3 million Stickers.
But where were they favoured the most, you ask? Portland! The City of Roses. One of the most bike-friendly cities in the US – probably because they cover them in Stickers, we're guessing. It's also got a volcano within its city limits and is often ranked the best place for vegans and vegetarians. Who knew?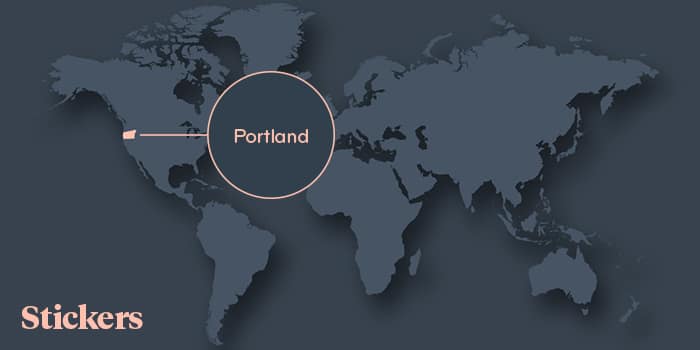 New York's a sucker for stationery
The Big Apple. Did you know MOO is the most popular in New York? And its favourite product is by far our Business Card. It seems New Yorkers have been making a pretty good impression in 2022. With over 1,041,300 designing the Original matte Business Card and a further half a million trying out the Super version.
With over 8 million people living in New York City (that means 1 in every 38 people in the United States), we're not too surprised. It's the only city in the world with a subway system that doesn't close – so you can network around the clock (if you really wanted to).
That's not to say that's what they're using them for. Look past the product name and there's a whole host of uses. Loyalty cards, jewellery backs, clothing tags, tarot cards, art in miniature form – the list goes on and on.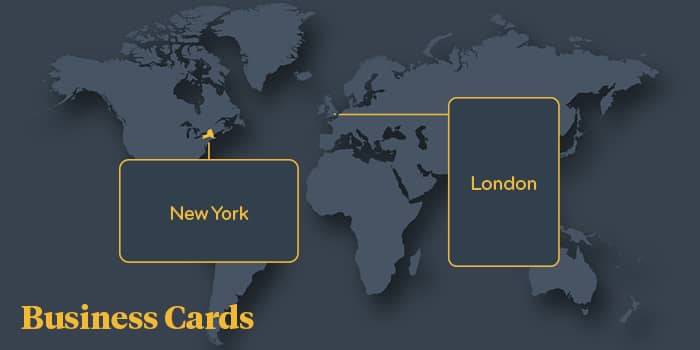 London's not far behind New York
When it came to networking in 2022, you didn't disappoint. In fact, you shared over 106.2 million rectangular Business Cards, followed by 10.7 million square versions and another 6 million miniatures.
And London wasn't too far behind New York. Overall, London was the second city we were most popular in. In 2022 alone, you bought over 1,694,988 products. Turns out London also loves an A4 Flyer – designing over 153,250 of them.
This may be surprising to hear, as London is the smallest city in England. Well actually, that's just the City of London, which covers 1.2 square miles, with a population of around 7,500. Greater London, on the other hand, is a region of England – encompassing over 606 square miles with a population of 8.7 million residents. Makes a bit more sense when we think of it that way.
Singapore sends more Notecards than anywhere else
Notecards are a versatile product. Perhaps that's why they're a favourite of our MOO community – especially in Singapore. Now we can't tell you exactly why the island loves them so much. Sure, they're a great way to send meaningful messages. And it doesn't just have to be a thank you message. Express your gratitude, add a message to a gift, announce your news, follow up with a new acquaintance, send holiday greetings or simply say hello.
You can scribble, draw, or use a glitter pen – do whatever feels right for your brand. You could send one after a positive meeting, with every order, or out of the blue as a reminder that you're still here. There's no right or wrong.
Can you guess which countries love our MiniCards?
There are plenty of ways to make great first impressions. But in 2022, we think you really owned it with Business Cards – no matter their size. In fact, Australia, Italy and Spain were all big fans of the mini ones.
These teeny tiny Business Cards have maximum effect. Bigger isn't always better! This is also true when you consider the potential those mini cards hold. Their primary purpose may be to create connections, but you could also use them as table numbers, bookmarks, appointment cards and much more.
Ready to find your favourite product? Get started here.
Keep in touch
Get design inspiration, business tips and special offers straight to your inbox with our MOOsletter, out every two weeks.
Sign me up!