Wellness at work: how to deal with work-related stress
When things become overwhelming, there are some ways to help manage and relieve stress at work.
Mental health at work has become a major topic for companies in the past few years – and for good reason. Stress and anxiety at work affect a whopping 83% of US workers, according to a 2019 survey by the American Institute of Stress. With a majority of the adult population suffering from work-related stress, it's essential for businesses to evolve and ensure they create a healthy environment for workers.
Let's be honest: no work is stress-free. Your employer should make workplace wellness a priority, but when the work pressure becomes overwhelming, there are some ways to help manage and relieve stress at work.
Flag it
The responsibility of managing stress at work shouldn't fall on your shoulders alone. Most of the time, workplace anxiety and stress come from a stressful environment and unreasonable expectations from your hierarchy. The first step to dealing with stress at work is to flag any stress-inducing factors to ensure you work in a positive environment – as opposed to a toxic work environment.
Whether work-related stress comes from a lack of clarity, unrealistic goals and demands, work overload or a difficult manager, your employer should be made aware of the issue so they can address them. Depending on the cause, you might want to request a one-to-one with your manager or contact your HR department. Wellness at work should be an essential component of any company culture, and it's a key indicator of the values of your employer.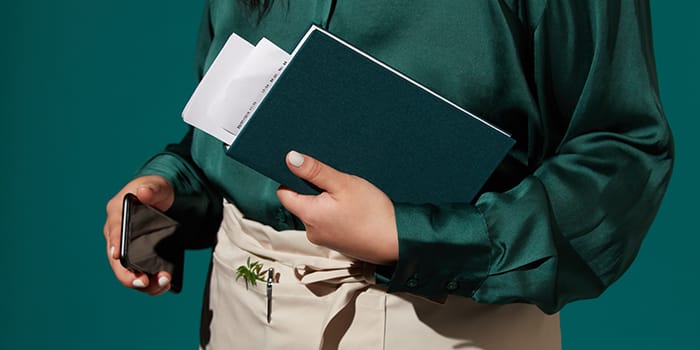 Talk it out
Coworkers, friends or therapists. Talking to someone about your situation is always a good idea. It's scientifically proven that verbalising problems provides a source of relief and helps regain control over negative feelings of stress and anxiety. If you're still doubting talking is the best medicine, let's get things straight: workplace stress is nothing to be ashamed of, and vocalising your emotions doesn't make you weak. Give it a try, and you might get positively surprised.
Sharing your experience with people close to you is a great way to better understand the causes of your job anxiety or work-related stress. Friends and family can empathise and provide support to help you manage stress at work. On the other side, your colleagues might suffer from work pressure too, and together, you can figure out the best path forward and make a stronger case for yourselves. If you're not ready to talk, you can consider sharing your thoughts in a Notebook or Journal.
Clarify your responsibilities
Clear communication is one of the most important elements to maintain wellness at work. A lack of understanding of your role and responsibilities could be the main source of stress at work through unclear demands and work overload.
Ask yourself a few questions about how your role is perceived. Do the requests you receive match your job specs? Do people often come to you instead of your manager or managee? If your tasks and job description don't align, it might be time to clarify your responsibilities with your coworkers, including your own team. If your job specs are outdated, it's also a good time to revisit them. Make sure you communicate your responsibilities and objectives clearly with other teams, giving examples of the types of tasks you can deliver for them, and the requests which should go to other stakeholders.
Manage expectations
Work anxiety is often caused by a conflict between work demands and your capacity to meet them – for time, resources or training reasons. The first step to dealing with stress at work is recognising the sources of this conflict. More often than not, you'll realise it's not your fault. The nature of modern work creates unrealistic expectations from ourselves and others, which feeds the vicious circle of stress.
Accepting you're not able to meet unreasonable demands will help you manage expectations in a more confident way. Here too, communication is key. Explain clearly how your resources, schedule and training needs might affect your capacity to deliver work by the expected deadline. Your manager can be a helpful ally in communicating about your workload and making sure you don't receive too many requests. They can also make sure you get the resources or training you need to make your job easier.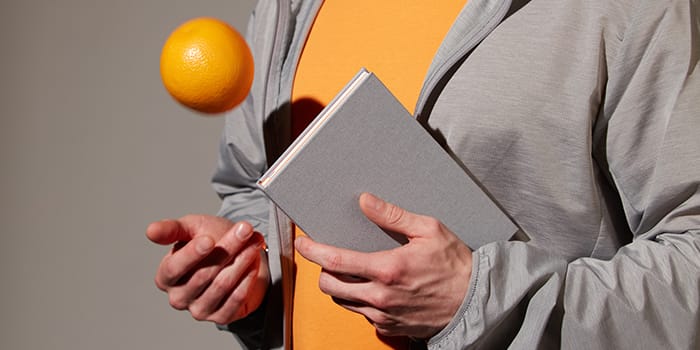 It might be useful for you to set up a process to take in requests, making sure the various stakeholders understand and provide the assets you need to complete the task. It's also ok to say no, sometimes! Last-minute requests "due yesterday" and overly complicated projects with no context or clear brief shouldn't be your "business as usual". You're not a machine – coworkers shouldn't treat you like one. 
Ask for help
Delegate, don't hate! It's ok to share your workload when your schedule gets too busy. It's also completely alright to ask questions when a brief is unclear or you lack training in a particular area. Working collaboratively doesn't mean you're not autonomous. It means you're setting realistic expectations for yourself, and accepting you can't do everything. 
Forget the individualistic fantasy of being a super worker who doesn't need anyone. A company is like an ecosystem – it's a community of workers interacting together to create value. If you try to do everything on your own, not only can it lead to workplace stress, you're also missing out on precious opportunities to learn, grow and build stronger relationships with your colleagues.
Control your schedule
An organised calendar is one of the keys to wellbeing at work. You might think you're being more productive eating in front of your laptop and working overtime to meet targets and deadlines, but a break-free week is your mental health's worst enemy. If you need more convincing, remember an exhausted brain won't get you where you want, and you're much more likely to make mistakes.
Take control of your work calendar to fight workplace anxiety and stress. Save focus time for tasks that require more time, so people don't schedule meetings over it. Add a time slot for lunch, and don't be afraid to take a little break from time to time – preferably not in front of your laptop. Finally, clarify your work hours. On some apps like Google Calendar, you can automatically reject calendar invites if they're after your work hours. There are many useful apps and extensions to help you manage your schedule. For example, Clockwise allows you to optimise focus time by adjusting meeting times – it also makes sure you remember your lunch break!
Take care of your wellbeing at work and stay organised with MOO Notebooks and Journals.
Keep in touch
Get design inspiration, business tips and special offers straight to your inbox with our MOOsletter, out every two weeks.
Sign me up!