How to (re)connect with your employees this holiday season
From online social events to employee gifting, show your staff you care this holiday season.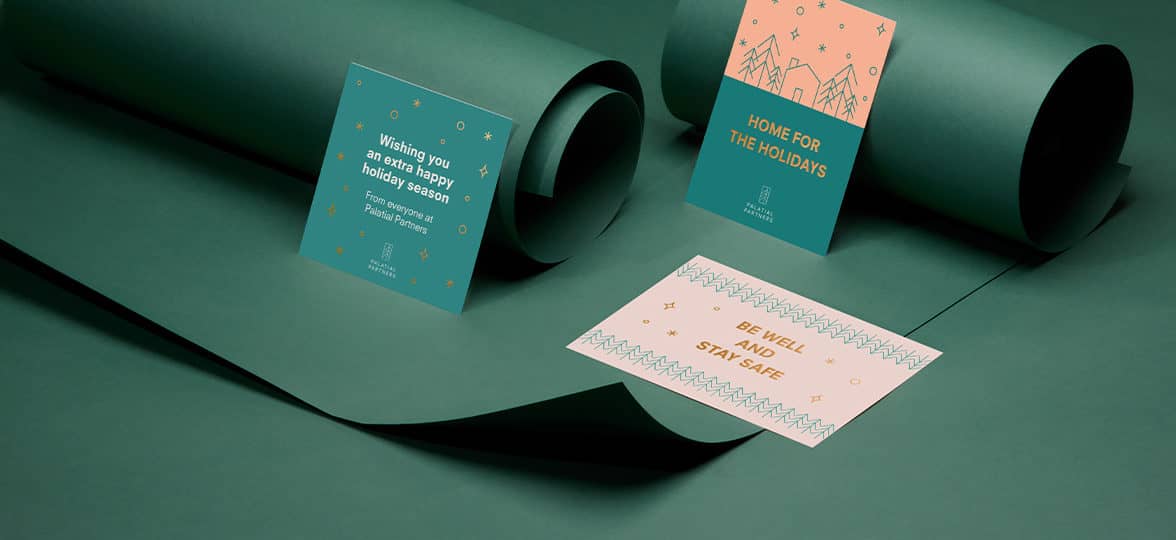 Your team is your most valuable resource. As we adjust to the new normal, connecting with employees is key to keeping your staff happy and your business afloat… especially during the holidays, when employees are used to enjoying all sorts of company benefits.
So, how to maintain a strong relationship with your employees this holiday season? From online social events to employee gifting, show your staff you care this holiday season with our tips to (re)connect with your employees.
Show your appreciation
A business is nothing without their employees. Fostering a solid recognition culture is essential to retain talents, especially during such uncertain times. Express your gratitude and recognise their accomplishments both individually and in front of the wider team.
For the festive season, it's also important to show all your employees you are grateful for their hard work through the pandemic. It's been a tough year, and everyone deserves praise. Why not send them a personalised Thank You Card with a festive touch? A small gesture goes a long way.
Engage your team with online social events
Not being able to have a party IRL doesn't mean you can't have fun and celebrate the end of the year together. Whether you're team Hangouts, Zooms or BlueJeans, turn your usual video conferencing programs into your next party venue. Looking for online social event ideas? There are many options to make your online gatherings as festive and engaging as the real thing.
A virtual pub quiz is a great way to bring teams together and engage your employees with a fun activity. Nominate a quiz master and put a team together to come up with questions. You can include a section about your specific industry to get people excited about the business, but don't forget to make it fun!
You can also organise an online fundraiser to give back while connecting with your employees. For example, a virtual talent show can be an awesome way for your staff to share their hobbies and passions while helping the community. Use a platform like YouTube Live to showcase the event. Employees can register through an event registration app and access the show with a virtual ticket. It's a bit more work to organise, but a great way to (virtually) come together.
Reward your staff with employee gifting
Everyone loves a little present – especially in times like these. Don't underestimate the power of employee gifting to make your staff feel valued and appreciated. An employee gift basket is a great way to treat your team and spread the cheer. But what's the best holiday gift for your employees? Here are some employee gift ideas for the festive season:
A beautiful Notebook.

Help them get their work and life admin organised by including a

premium Notebook

in your

employee gift basket

. You can even customise it with your logo and your brand colours for a more personalised feeling.

Snacks.

Treat your employees to something tasty and festive. Why not include a box of chocolates?

Festive goodies.

Custom

Stickers

, recipe

Flyers

, 2021 planners,

Gift Tags

to help with gift wrapping… you name it! They're all budget-friendly and guaranteed to put a smile on their face.

A personalised Greeting Card.

A simple yet effective

employee gift idea

. After all, it's the holiday season. Try to add a handwritten note, for a more personal feeling.
Got your fill of holiday gift ideas for employees? Say a little thank you and (re)connect with your employees with personalised Greeting Cards.
Keep in touch
Get design inspiration, business tips and special offers straight to your inbox with our MOOsletter, out every two weeks.
Sign me up!