How to create a gift guide to inspire holiday shoppers
The secret to good gifting starts with a great gift guide.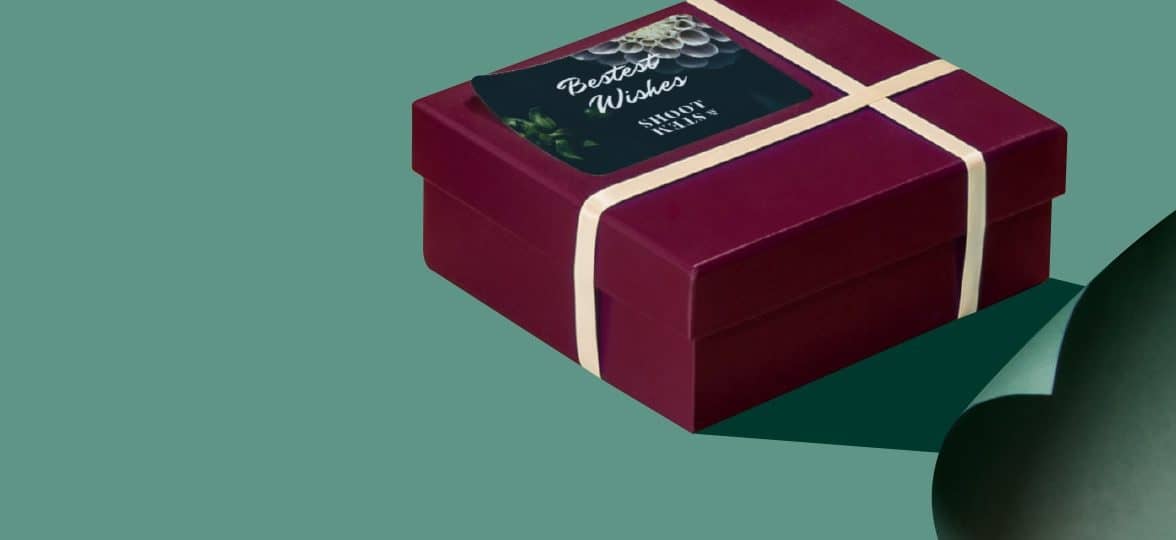 The secret to good gifting starts with a great gift guide. A holiday gift guide lets you show off your products and inspire shoppers (and save them tons of time, too). They're perfect for both the super organised gifter and the procrastinating panic buyer. 
The secret to a good gift guide
Making an enticing gift guide is all about a good theme – whether it's occasions and holidays like birthdays and Valentine's Day, or sales, promos and product launches – use them to add value on social media, drive more traffic to your website or bring customers into your store.
And it's not just big calendar events. You can use a gift guide to shout out your favourite small businesses, local crafters and sustainable heroes. Here's our top five tips on how to create a gift guide this season and throughout the year. So all your customers have to do is sit back, watch their giftees unwrap and wait for that ooooooh moment. 
Create a gift guide in 4 steps
1) Be super specific
Be really clear about who your gift guide is for, as a generic guide might not get as much interest.  Sure, you might be creating a gift guide for an occasion like Christmas, but who are you really talking to? Is your audience a specific profession like teachers? Or is it even within a certain budget, like your top ten perfect pressies for pink-lovers under $20?
Take a small biz wiz, for example, they might need a new Notebook for all their ideas. Or a new mum might need an indulgent candle to relax at home. Or jewellery for a fashion lover.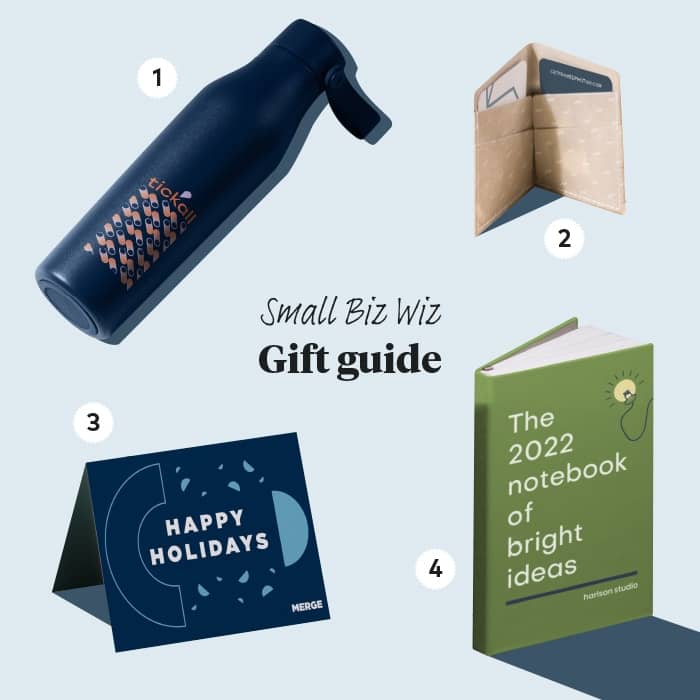 Your current customers should be your first thought when creating your gift guide, but they can also help bring back old customers as well as attract new ones. Take a look at the products or services that were your best sellers this year or the ones that got rave reviews and start making a list.
2) Choose a theme 
Whether you're a candle maker, artist, jewellery designer or ice cream tester – you'll have products you create or love from others that you want to share with the world. And having a good theme means you can mix and match products in your gift guide while still looking cool and cohesive. 
Choosing a theme can really bring your gift guide to life visually. You can choose a theme based on your products and your customers' faves from you – like all black for all-round appeal. There's a reason black never goes out of style – it's smart, chic and great for (almost) all occasions and tastes. By using colour to create a theme you can create a collection of pressies that look great together.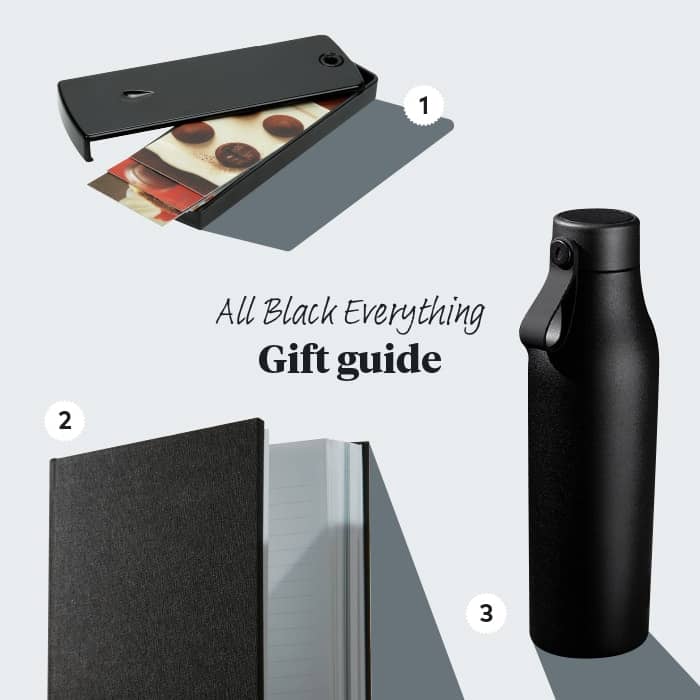 You can always make not one but two (or three, or four…) gift guides with a particular theme in mind. Or be brave and introduce a new trend.
3) Create a winning layout 
Presentation is everything and not just for the presents themselves. This is where you can add value – making your gift guide as enticing as possible and surprising customers with new ideas can really help drive sales and shares. 
Try these top tips for designing your gift guide:
Use a collage – a collage can be a great way to showcase multiple products.

Adjust the size and position of your images on the page so they don't look too cluttered and think about the space between your images.

Give it a title – be specific about who it's for. The more specific your gift guide is, the better it will be at attracting its intended audience.
Add a strong call to action – where do you want your customers to go? After you've inspired them, make sure you point them in the right direction to buy – like your website or to pop in store.
4) Share, share, share
Another reason to create a gift guide is that it gives you engaging content for your blog and they also make excellent social posts too. You can get your name, brand and products out there by sharing far and wide on your channels like social media, email lists and your homepage. And maybe even boost your engagement and followers in the process.
So there you have it – how to make a gift guide for happy shoppers. It's all about surprising and delighting your customers, so they can surprise and delight with their gifts. Make sure they can't wait to wrap and share with ideas they hadn't thought of – take a look at our festive uses for our four-cornered things like Gift Tags and more.
Keep in touch
Get design inspiration, business tips and special offers straight to your inbox with our MOOsletter, out every two weeks.
Sign me up!