A pocket guide to dropshipping
Find out the ins and outs of starting a dropshipping business with a wholesale partner.
Dropshipping – where you provide a storefront while a wholesale partner fulfils the orders – is a low-cost way to start a business. But is it right for you? 
Find out the ins and outs (and pros and cons) of starting a dropshipping business with a wholesale partner with our pocket guide to dropshipping.
What is dropshipping, exactly?
With a dropshipping business model, you run an online store. But unlike a typical ecommerce retailer, you never deal with stock or deliveries, and you don't have to spend any money on inventory. Instead, you work with a dropshipping supplier (or suppliers) who ship the goods directly to your customers. You only pay for the items when they sell, and your markup on the wholesaler's price provides your profits.

Who are the main dropshipping wholesalers?
In the last few years, we've seen increased connections between global businesses. Wholesale marketplaces like Alibaba or the smaller, more start-up accessible Aliexpress make it simple to do business with low-cost manufacturers from China, Taiwan, India and beyond. They're a go-to choice for many dropship newbies, though by no means the only option.
You can work with dropshipping wholesalers just about anywhere, selling just about anything. Modalyst and Oberlo have also become popular options for dropshipping businesses. One option is to sign up to a wholesaler directory like Doba, Worldwide Brands or Salehoo, or you could search Google for wholesalers of the dropshipping products you'd like to sell.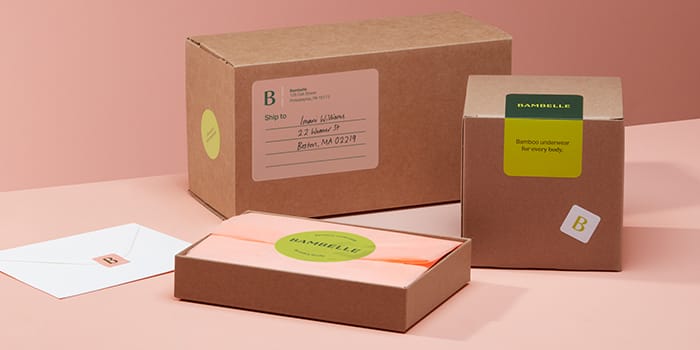 What's the catch?
Dropshipping sounds like a dream – all the opportunity of starting up a business with far fewer risks. But there are pros and cons to working in this way.
Dropshipping pros
There's a low barrier to entry when starting a

dropshipping business

– you don't need to invest a lot of money in products and inventory storage before you begin

It's a really simple business model. You sell, the wholesaler fulfils, job done.

Your risk is relatively low. If things don't sell, you're not out of pocket or left with a lot of stock to get rid of at a discount. 
Dropshipping cons
It's a very competitive niche (due to that low barrier to entry) and the

dropshipping model

means you may have to accept very low margins to keep up with other companies on pricing.

You don't have a lot of control of the customer experience in terms of delivery, packaging or product quality. (There's no opportunity to create a

beautiful unboxing experience

or even drop in a

Sticker

or

Postcard

).

You may have to set customer expectations around long shipping times, especially if you're dealing with long-distance deliveries.

Keeping track of stock availability can be tricky. And especially tricky when you're dealing with more than one

dropshipping supplier

.

Some wholesalers charge fees

, either per order or per month. There may also be minimum order requirements, with charges to pay if you sell less than expected.
Dropshipping tips for success
Ready to start your own dropshipping business? Keep these tips in mind to grow your business effectively.
Automation is your friend
Hurrah for data! There are plenty of digital tools that can ease the burden of keeping up with your dropshipping wholesaler, sharing stock availability data and even product descriptions automatically with your site. Some of these, such as Inventory Source, do double duty as wholesaler directories. Others, like Spark Shipping, can automatically handle order processing and tracking.
Choose dropshipping suppliers wisely
It almost goes without saying, but choosing reputable, reliable wholesalers to work with can make the difference between happy and unhappy customers. Make sure you've thoroughly inspected the dropshipping products and have service level agreements in place for shipping times and methods.
Factor in returns and shipping costs
If there's one defining factor of the modern online consumer, it's the expectation of free shipping and returns. If you're going to offer free or subsidised shipping, make sure you factor this into your profit margins, especially if you work with multiple wholesalers. After all, if the customer selects items from different providers, they won't be happy to receive two shipping charges from what they perceive as a single source.
Your returns policy also needs to be carefully thought out. Consider if you're able to offer free returns, and if not, what you'll do about faulty or damaged items customers may have the right to return. Having a good relationship with your wholesaler is key here.
Your stock might be remote, but your marketing doesn't have to be. Build your brand and your network with custom marketing materials by MOO.
Keep in touch
Get design inspiration, business tips and special offers straight to your inbox with our MOOsletter, out every two weeks.
Sign me up!