5 holiday marketing tips to stand out from the crowd
Follow these holiday marketing tips to leave a (cheerful) mark this season.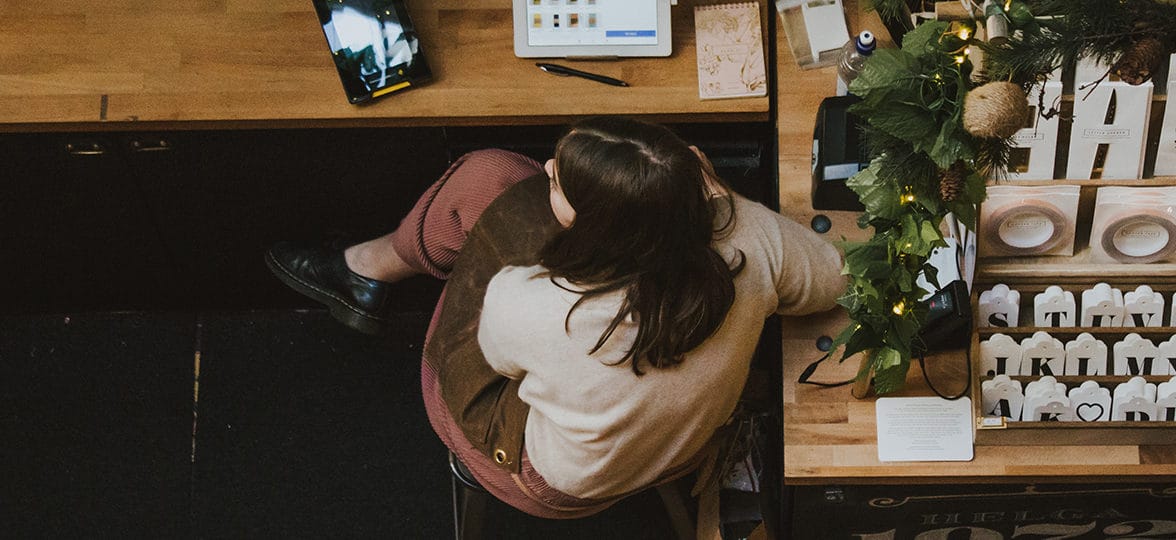 No, we're not talking charades – follow these holiday marketing tips to leave a (cheerful) mark this season.
1. Add sparkle with a festive social campaign
The festive season is all about (re)connecting with your community. And what's better than social media to engage your customers and spread the cheer? Build excitement and tap into the spirit of the season with a social campaign in celebration of the holidays. Here are a few ideas to leverage social media for your holiday marketing strategy…
A seasonal theme.

Kick off the season by updating your cover image and profile artwork with a special seasonal theme, and invite your followers to do the same with a free image download.

Giveaways.

Go down the gifting route – set up a product giveaway and ask your followers to share pictures and include a hashtag for a chance to win

Engaging content.

Invite followers to share their wish list of items from your store, and choose a winner who'll get a discount or some freebies from their list
Top tip: Social media scheduling tools can be a useful way to manage your holiday campaign, especially if staff availability is reduced by vacation and holiday leave.
2. Give gifts to the givers
The gift with purchase (or GWP to its friends) is a time-honoured promotional tool, and a great way to nudge browsing visitors towards making a purchase. And what better time than the holidays to give your customers a gift? A GWP can be a miniature product, a sample, a low-value item or a bundled set of products (maybe surplus or last-season stock). Probably the most Christmassy of these marketing ideas!
If you're a retail business, your GWP can be framed as an extra treat for someone who is shopping for others…or for themselves. After all, there's a sizeable 'self-gifting' market out there: in 2017, 22% of Americans said they buy themselves gifts during the holidays.
3. Help customers shop with a gift guide
We all know we need to buy gifts for our loved ones, but choosing them can be easier said than done, especially if you have a few of those 'someone who has everything' types in your gift list. You can make life easier for your customers by producing a gift guide as part of your holiday marketing campaign. It can be printed or digital, long or short. You could create a simple single-fold leaflet using one of our larger-sized Flyers, or handpick a few star products and showcase them on a Postcard.
Focus on framing your products for specific people (the great aunt, the arty friend, the boss) and describe how they fit into that person's life. For example, if you sell stationery, you could target it towards young family members who are at school or college, or explain how it's a must-have for office workers who'll enjoy having the best-looking desktop in the company.
4. Promote gift cards and voucher codes
Some people really are impossible to buy gifts for – but never fear, you can still help your customers out. Gift vouchers and cards, whether physical or digital, are a trusty holiday staple, especially among last-minute shoppers. And did you know that 65% of gift card recipients spend more than the face value of their card? That's one more reason to include it to your holiday marketing strategy.
Try running a promotional holiday campaign around your gift cards, making sure your customers know that they're available right up until the last moment as digital codes. You could also offer physical gift certificates with a holiday-specific design, great for making things feel a bit more festive for the ultimate recipient. MOO Notecards (with envelope) can also be a handy gift card format.
5. Connect with your best customers with a good old-fashioned card
Tap into the holiday tradition with a personalised Greeting Card that thanks your most loyal customers for their business over the previous 12 months – especially with the year we've been through. This can be a powerful way to show you recognise customers on a personal level, particularly at a time of year when there's a lot of commercial and promotional material around which can feel a little anonymous. The best holiday marketing strategy is the one that feels authentic!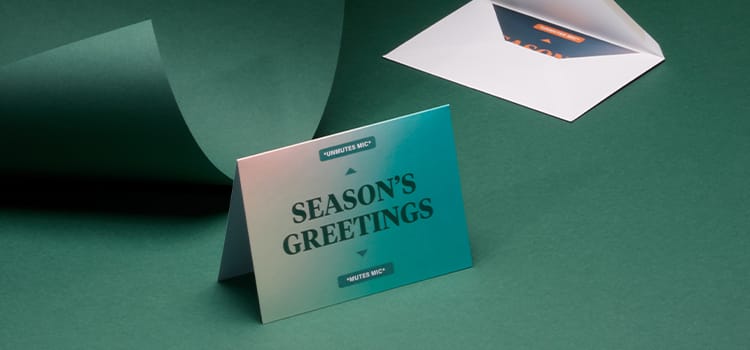 Select a few customers who have been regulars over the last year and set aside some time to write and sign cards for them. As well as being a lovely way to affirm your venture and the customers who support it, it will help set the scene for continued goodwill and repeat business in the new year.
(Re)connect with your customers with custom Greeting Cards.
Keep in touch
Get design inspiration, business tips and special offers straight to your inbox with our MOOsletter, out every two weeks.
Sign me up!