Nailing your corporate design: a conversation with MOO's Head of Design Services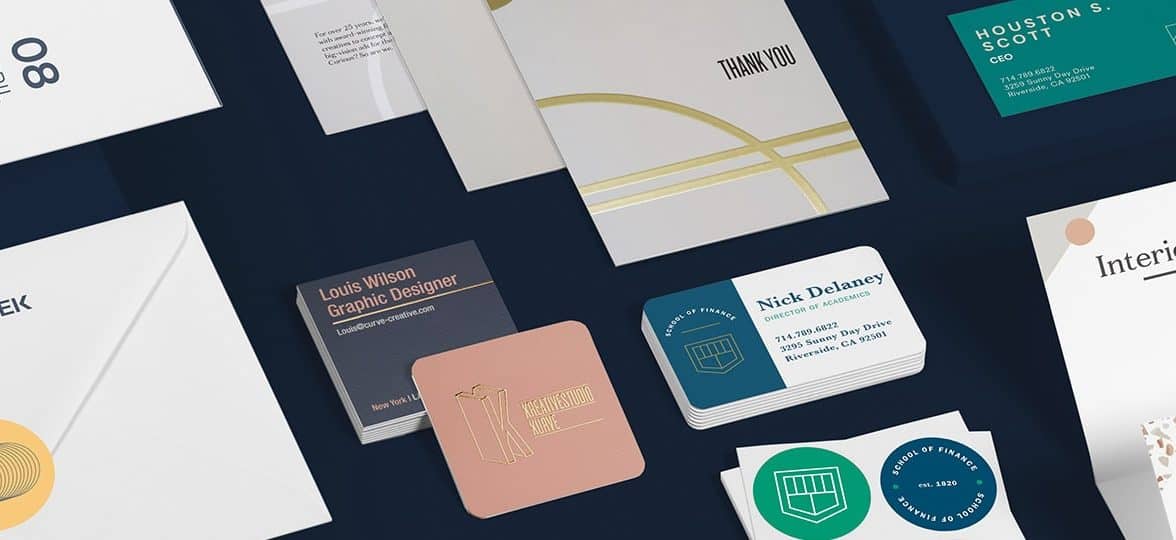 Whether you're undergoing a full rebrand, launching an entirely new product or simply refreshing an existing service, maintaining the integrity of your brand is a must. 
Think of the DNA of your company: What drew your customers to you in the first place? What exactly inspires them to stay every day onward? If you lose sight of that meaning during the corporate brand design process, you may also be sacrificing some serious brand value.
To learn more about getting your corporate design right, we spoke to Rachel Rodgers, Head of Design Service here at MOO.
The role of Design Services
Let's start from square one: What do we mean when we say corporate design? 
At its most basic, corporate identity or design is the manner in which a company presents itself to its customers. Usually, that identity is supported through a combination of public relations campaigns, product design and advertising.
At MOO, we print on behalf of other brands around the world, whether it be external marketing collateral or internal onboarding assets. And it's Design Services' job to work with our subscription customers to make sure each customer receives materials that completely align with their overall corporate brand. Plus, for business subscription customers, the Design Services team supports in developing product templates that live in customers' portals for easing re-ordering. The team also helps customers imagine the possibilities with MOO products, creating custom digital mock-ups with options to choose from. 
While Design Services doesn't create the actual corporate identity of each client, they do help to maintain its integrity across every asset and new material.
What types of work are offered by Design Services?
Design Services provides customers with the support they need to easily scale and maintain their branding. As Rodgers said, those needs can vary from project to project — especially as clients' industries range from real estate to food service to technology and just about everything in between.
"Essentially, we are responsible for assisting each of our customers with all of their design and artwork related requests," explained Rodgers. Just some of those end-to-end services include:
Reviewing

clients'

artwork.

Templating business subscription customers' print products such as

business

cards on the platform.

Communicating with customers to troubleshoot technical

design

issues.

Quality-checking files to ensure print readiness.

Developing mock-ups of customised products with options for clients to select from 
A day in the life of Design Services
What are the most common projects that come across the desks in the Design Services department? Most often the team will be working on custom designs for products such as Custom Water Bottles and Custom Notebooks.
Rodgers explained that customers will come to MOO with a pre-established brand identity, whether that's a basic logo design or a fully fleshed out style guide. From there, it's Design Services' job to create designs that bring those brands to life across our full product range. With so many moving parts involved with the job, it may surprise you that Rodgers has no trouble coming up with her favourite part of it all.
It's great seeing how much our team cares about customers and their brands
"What do I like doing the most? That's easy. I love working with talented people day in and day out," answered Rodgers. "It's great seeing how much our team cares about customers and their brands."
"Ensuring that the design process is a collaborative experience between Design Services and customers is vital to the success of the project. Before design ever touches pen to paper, we send customers a digital Design Brief, where we ask for their vision, their inspiration and their intentions for the collateral. When we combine the customer's vision with our expertise, it becomes a true partnership and the final products are exceptional!"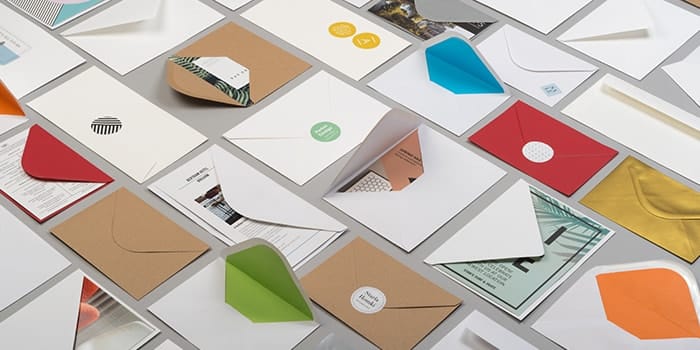 How Design Services helps customers maintain a strong corporate identity
By working with Design Services, clients are able to ensure that the key elements of their brand are never lost in translation. Maintaining a consistent tone of voice and defined style helps customers to feel connected to a brand — but that doesn't mean companies are stuck with the same-old assets for the rest of time.
"I think the biggest advantage is that our designers take a lot of pride in their work for our customers," said Rodgers. "It's pretty inspiring to see what they come up with. They think of use cases for our products that the customer may not have thought of originally. They always do what's asked for, however, they also go above and beyond to provide inspiring options and deliver delight." Some examples of the team's more outside-of-the-box thinking include things like mini cards with WiFi information in an onboarding kit and notebook topsheets for yearly calendars or goal setting.
As Rodgers sees it, one of the biggest benefits of working with Design Services is getting that all-important outside expertise. Clients are able to leverage a new set of eyes and find that fresh, new angle that could make all the difference when it comes to connecting with their own customers.
A brand refresh can be exactly what a company needs to modernise the business and grow their audience. However, even with a complete rebranding, there are some essential components that Design Services ensures are never lost:
Consistency

: Updated assets should be reflected across every channel — both digital and print materials will need to be taken into account. "Not every piece has to look the same, but they do need to feel harmonious," concluded Rodgers.



Aesthetic:

From selecting the right typography to deploying the perfect colour palette,

Design

Services ensures that the "feel" of a piece makes sense with the overall

visual identity

of the brand.

Complementarity:

As Rachel explained, this is one of the most important

elements

for the team at MOO. The goal is to ensure every piece within a brand's asset library makes sense as one cohesive story.
Corporate design is the essence of a brand. It plays a key role in shaping customers' perceptions as well as building awareness, growing the business and developing a wider reach. 
By working with Design Services, clients can modernise their visual identity without losing the core of the brand. 
The result? A refreshed and in-the-moment brand story that resonates with customers both new and old.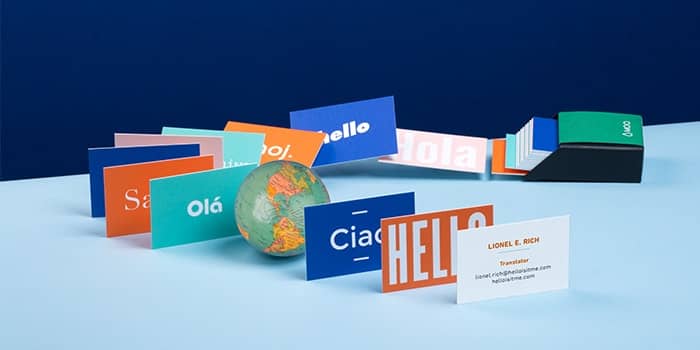 Where does design management fit into the end-to-end process at MOO?
So, a customer decides they're interested in updating or creating a new asset that follows all of the corporate branding guidelines we've covered so far. Once their design request is put out into the world of MOO, where does it go? Short answer: It depends. Now, for a longer answer, let's turn it over to the expert herself.
"We've discovered the most efficient way to work is building a set of queues," explained Rodgers. These queues of requests are divided by the main types of work Design Services does, production and design. Once a request is submitted, it's routed to the appropriate queue and tackled by a team member with the best skill set for that request. That way, a customer can receive their end product as quickly as possible.
"Regardless of whether it's a custom design or templating work, our team works globally. It doesn't matter where the customer is or which department the request came from," said Rodgers. This means anyone on the team can pitch in, giving customers access to a wider range of perspectives."
However, as Rodgers noted, the flow of communication doesn't just end with Design Services.
"We work closely with sales, customer service and operations on a day-to-day basis," explained Rodgers as she walked through the design process. "Sales and service remain on the frontlines helping with the intake of artwork requests, and operations partners with us to ensure premium print quality for every customer alike." When it comes to protecting clients' brand integrity, it's all hands on deck for the team at MOO.
Exploring some of MOO's past design work
As we mentioned earlier, the designers at MOO wear several different hats due to the wide range of industries their customers work in. Where a designer's work will take them depends entirely on the type of requests in the queues.
With that in mind, Rodgers walked us through some of her personal favourites as she looked back on some of MOO's past print services work:
Priya Living
When you think of a fun, neon-coloured brand, a senior living community probably isn't the first thing to come to mind. But, for California-based Priya Living, that's exactly what the company has set out to change.
Priya Living prides itself on offering a new way of senior living, featuring a vibrant community with wellbeing at its core. They came to MOO with a clear goal: redefine the way people view senior active adult living. And, as Rodgers noted, just one visit to their website proved exactly what they meant. 
"Their brand was nothing like you would imagine," she said. "It was neon, bright colours and just fun, customised imagery."
"They came to us with a website and a logo, and they wanted everything from business cards, to notecards, to letterhead–you name it," explained Rodgers. "We created all of these products and it was a really great chance for us to create a whole suite of materials for this up-and-coming business."
Eleanor Health
Eleanor Health, a substance use disorder clinic, has one mission: help people struggling with addiction live amazing lives. As the treatment facility began to look toward expanding across the U.S., they turned to the team at MOO for some help.
"Eleanor Health is continuing to grow throughout the country," explained Rodgers. "As they continue to add new locations, they came to us to create a full set of materials to ensure the experience at every clinic was consistent."
The team at MOO got to work, creating a comprehensive suite of branding assets for Eleanor Health, from appointment cards, trifolds, greeting cards and more. Now, the treatment facility can continue to grow and treat patients throughout the country without having to worry about inconsistencies across its locations.

Getting started with Design Services
No matter what stage of development your branding is in, the Design Services team at MOO is here to help. From creating your unique template to answering any artwork queries, consider them your knight in shining armour when it comes to protecting your brand integrity.
Visit our website to learn more about our business services which include access to the Design Services team.

Keep in touch
Get design inspiration, business tips and special offers straight to your inbox with our MOOsletter, out every two weeks.
Sign me up!