Dress your desk to impress with Display Boxes
Show off your stationery in style with our fancy new Display Boxes.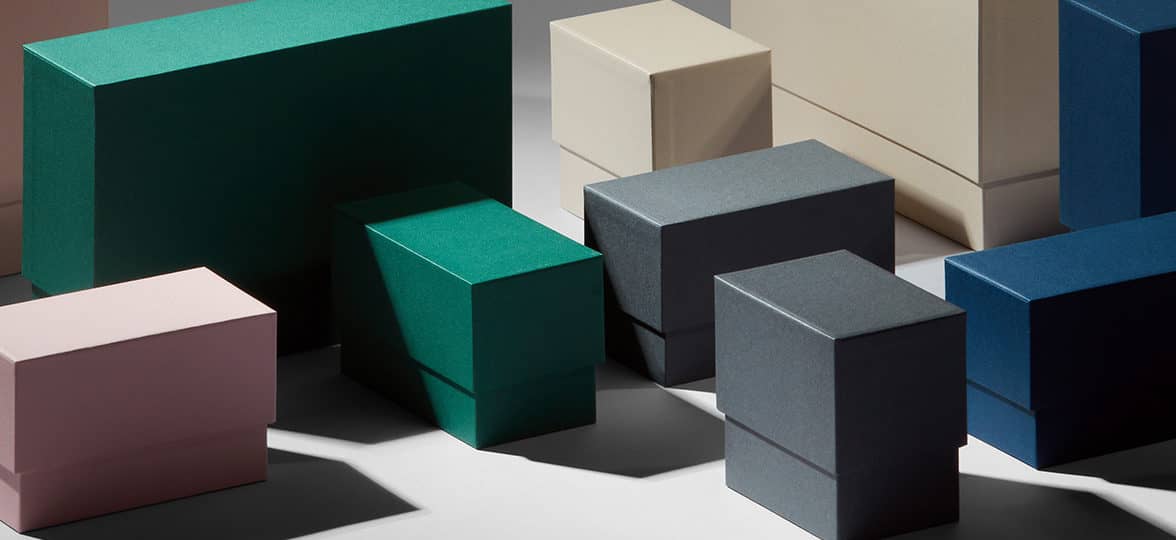 You've gone to the effort of carefully creating your business stationery. The least we can do is help you show it off in style – with our fancy new Display Boxes.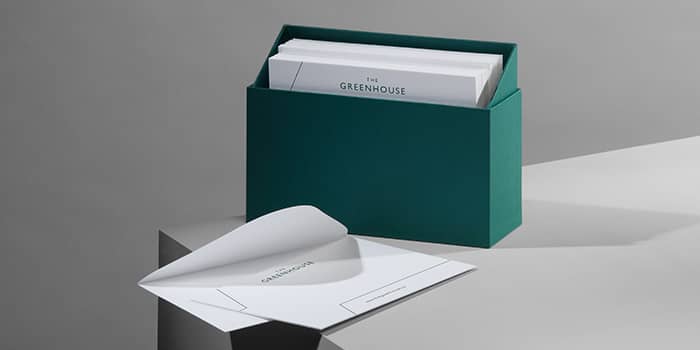 It's safe to say that if you've arrived here, then you're a certified stationery lover. It's okay, we get it. From cupboards stuffed full of used and pre-loved Notebooks, to Business Card collections that verge on the obsessive, we really, really get it.
Which means that we fully understand the pride you likely feel when your new stationery arrives – and the rush to arrange meetings to show it all off begins.
But why should you have to wait? Shouldn't your Business Cards, Notecards and print products be given their chance to shine from the very moment you receive them?
Well, our paper loving product designers certainly thought so.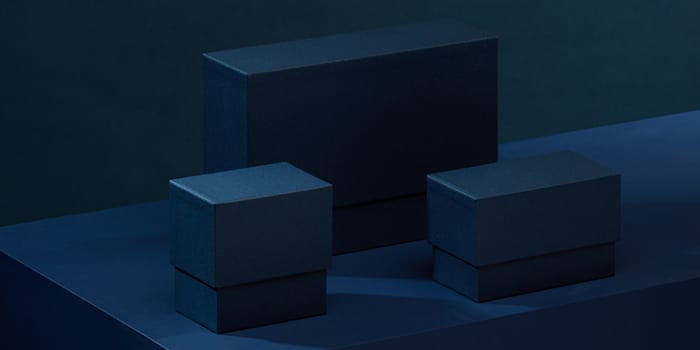 So the team set out to create something to make sure your (and their) stationery stash could always be close to hand – and given the prominence that it rightly deserves.
The materials had to be sustainable and robust. The design needed to showcase what was inside, yet look just as appealing when closed. Plus, stylish enough to warrant a place on even the most design-conscious of desks.
And here they are. A range of MOO Display Boxes; each one like a regal throne for your favourite designs and most showoffable cards.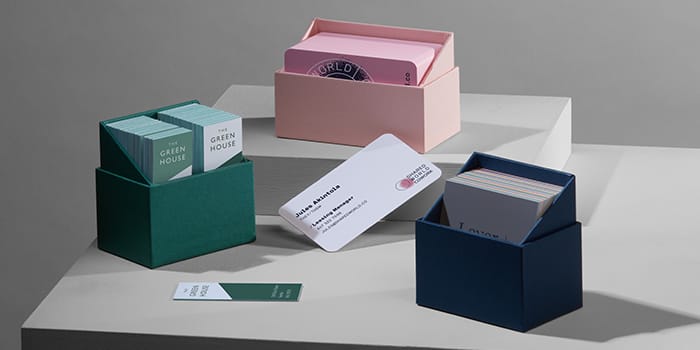 They're plastic free, made with 50% recycled paper and designed to perfectly fit your MOO Business Cards and Notecards. Available in three different sizes and five colour options, you can co-ordinate with your office style or match the look of your brand (and your favourite MOO Water Bottle or Notebook, of course).
Toby, Industrial Design Director at MOO said of the launch:
"We've been developing lots of exciting new products recently, but we're equally proud of our print heritage. These Display Boxes fit in perfectly with our growing ecosystem – and help customers to show off their most important or loved designs in style."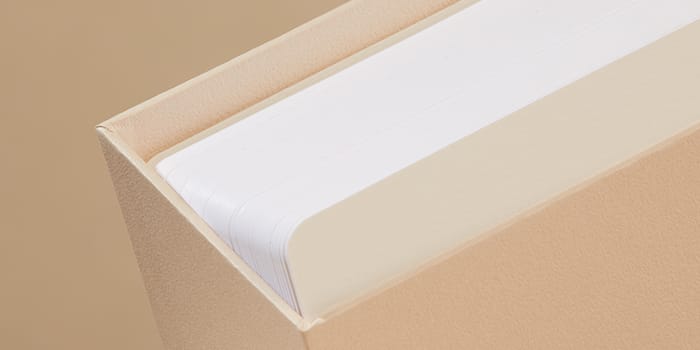 A variety box
They're not just a handy new desk addition, though. From providing a stylish new home for loyalty cards, to ensuring event collateral gets noticed, we're already finding plenty of different uses for our newest addition.
We're even finding that our own work is improving, too. Sure, messy desks can sometimes lead to creativity and breakthroughs – it didn't seem to do Einstein or Steve Jobs' thinking too much harm. But for most of us non-geniuses, clutter can reduce our ability to focus. Untidy workspaces have been shown to have negative effects on everything from stress levels to eating habits and productivity.
So, by having a designated place for our various pieces of important paper, our focus improves and our thinking can be just as neat as our desks now are. Not bad, eh? If you notice more brilliant thinking than usual from MOO HQ, our Display Boxes could be the reason behind it all.
Turns out the best way to think outside the box, is to start by thinking about the box.
Ready to give your office space an upgrade? Get your own Display Boxes now.
Keep in touch
Get design inspiration, business tips and special offers straight to your inbox with our MOOsletter, out every two weeks.
Sign me up!