All you need to know about Big Sticker Energy
Stickers are ideal for adding personality to packages. But that's not all they can do.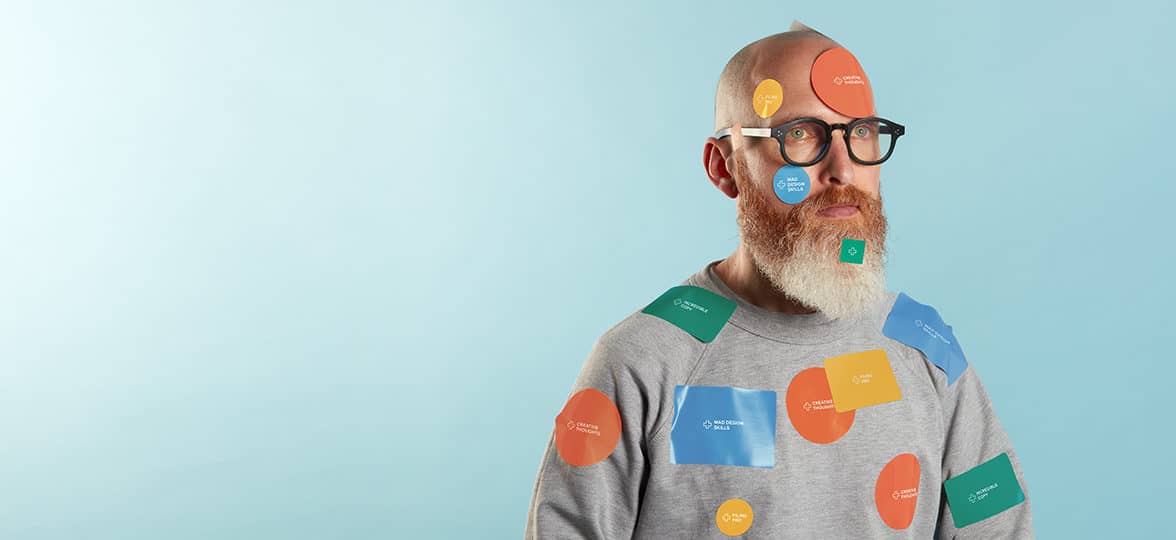 Stickers are ideal for branding up boxes and adding personality to your packages. But that's not all they can do: with MOO's unexpected new range they're now giving humans a boost throughout the day, too. 
Made from the same durable material as MOO's regular custom Stickers, each one is infused with Big Sticker Energy (patent pending) and works gradually over a 12 hour period. Just peel off. Apply to any dry and clean area of the body. Then feel the benefits throughout the day.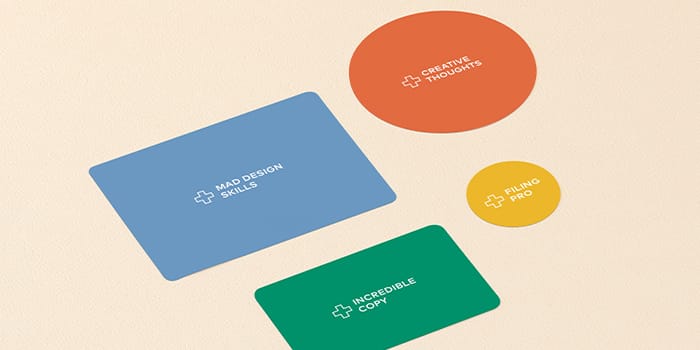 There are currently four Sticker options to choose from. Each designed with the busy life of entrepreneurs and multi-tasking business owners in mind. 
Filing Pro
Filing is a much prized organisational skill. One that takes focus, a goal orientated mindset and a great deal of time consuming effort. But, if that's not your thing, it's now available in a handy (and design conscious) Sticker form. 
Design skills
Many designers spend thousands of dollars in tuition fees and just as many hours learning their craft. Sure, that is one option. Or you could just pop this discreet Sticker on your skin and feel the design skills pulse through your novice fingertips in a matter of seconds. 
Incredible copy
No way with words? No problem. With this Sticker your sentences glide across the page with the elegance of Shakespeare on ice. Tears of joy will greet your timesheet emails. Stampedes will follow your meeting requests. Co-workers will await your financial report with the fervour of Harry Potter stans anxiously hoping for a new release. Use the power wisely.
Creative thoughts
Great ideas can come from anywhere. With this Sticker, they'll definitely come from you. This hard-wearing vinyl Sticker will turn Brian's usually lacklustre brainstorm session into a creative hurricane with your name on it.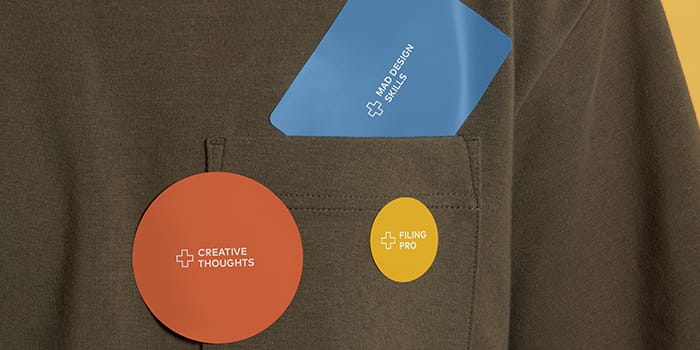 Interested in seeing what the power of Big Sticker Energy can do for you? Join the waiting list, or try our equally impressive range of custom Stickers and Labels.
Keep in touch
Get design inspiration, business tips and special offers straight to your inbox with our MOOsletter, out every two weeks.
Sign me up!