Stonewall creates more inclusive spaces for the LGBTQ+ community
We spoke to members of Stonewall about the crucial work they do for the LGBTQ community.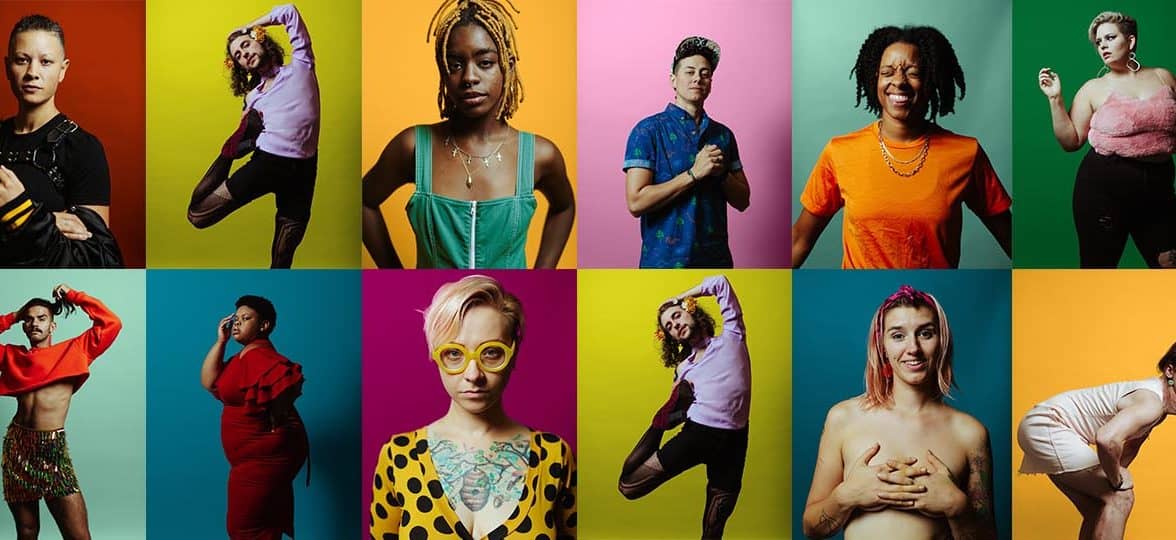 Stonewall is a team of bold, passionate people fighting for freedom, equity, and the potential of LGBTQ+ people everywhere. Over the past 30 years, they've worked with over 900 leading organisations to create LGBTQ-inclusive workplaces around the world.
Their specialist's support can help to transform working environments and allow every employee to thrive. MOO has partnered with Stonewall for a number of years now, and in honour of Pride, we spoke to client account managers – Maryam Din, Oscar Hoyle, Nancy Carter and Charley Crabb about the company's mission and what brands like MOO can do to ensure workplace equality.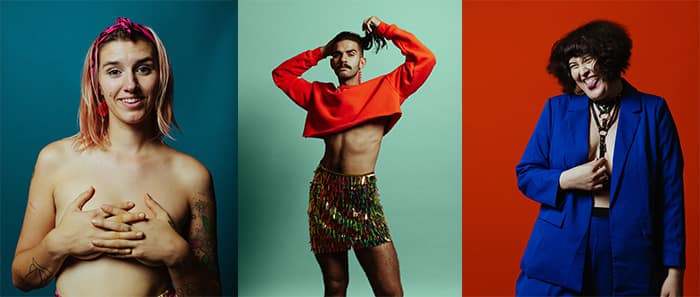 Tell us more about your work at Stonewall. How does your role support the organisation's mission to fight for the freedom, equity, and potential of LGBTQ+ people everywhere?
Maryam Din: At Stonewall, we imagine a world where all LGBTQ+ people are free to be themselves and can live their lives to the full. Inclusive workplaces have a huge part to play in making this world a reality.
As part of a team of Client Account Managers, we support organisations in the UK and globally with their LGBTQ+ workplace inclusion. We work with over 900 organisations and every one of our Diversity Champions shares our core belief in the power of a workplace that truly welcomes, respects, and represents LGBTQ+ employees.
Our training provides organisations with the knowledge and confidence to play a part in creating an inclusive workplace
We support our clients using research, best practice and their own knowledge and expertise. As well as having a dedicated Client Account Manager, Diversity Champions gain access to our resources in different areas of LGBTQ+ inclusion from policy to senior leadership.
Additionally, our in-house team of experts provides a comprehensive LGBTQ+ inclusion policy review service. Diversity Champions also receive discounted rates to Stonewall's workplace training. Our training provides organisations with the knowledge and confidence to play a part in creating an inclusive workplace.
Can you give some examples of initiatives run by Stonewall to support its mission?
MD: Over the last 30 years, we have helped create transformative change in the lives of LGBTQ+ people across communities in the UK. We have travelled a path from Section 28, and the total suppression of LGBTQ+ identities in schools, to every child learning about our lives, families, and relationships as part of the national curriculum in most of the UK. That same path has taken us from a world where our relationships were criminalised to one where we have equal rights to love. And, for those of us who want to, equal rights to marry, or to have children.
In terms of current initiatives, we have a few! In our Banning Conversion Therapy campaign, we unequivocally state that LGBTQ+ people have nothing to be ashamed of and there is nothing wrong or broken about who we are. Our sexual orientations and gender identities are diverse and should be celebrated. Yet conversion practices are still legal and still happening in the UK today.
According to the UK Government's own research, 7% of LGBT people have been offered or undergone conversion therapy. People are targeted in medical, psychiatric, psychological, religious, and cultural settings. These are places everyone should feel safe. With a coalition of partners, we are working hard to ensure that conversion therapy is banned for all LGBTQ+ people including trans and non-binary people.
We also have our IVF for All campaign. Unfortunately, as things stand, there are significant practical and financial costs facing many LGBTQ+ people who want to have children. A survey of LGBTQI women and non-binary people conducted by Stonewall and DIVA magazine found that 36% of respondents who had children had experienced barriers or challenges when starting their family. One of these barriers lies in unequal access to IVF treatment, including the fact that policies vary dramatically across the UK. We aim to end inequalities for lesbian, bi, queer women and non-binary people forming a family of their own.
You may have also seen our iconic Rainbow Laces campaign. This campaign brought visibility for LGBTQ+ people in sports and awareness around our experiences. Today, more than a million people have laced up, and two-thirds of sports fans who have seen the campaign believe they have a responsibility to stand in solidarity with LGBTQ+ fans of the teams and sports they follow. However, the numbers show there is still much to do.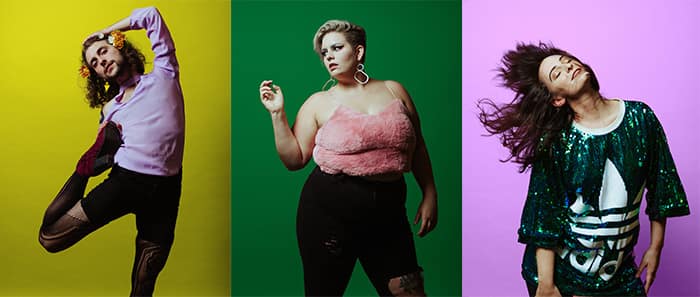 What are the global and local equality indexes and why is it a crucial benchmarking tool to ensure global LGBTQ+ workplace equality?
Oscar Hoyle: Our Workplace Equality Index allows you to Assess your organisation's achievements and progress on LGBT equality.
Participating employers demonstrate their work across multiple key areas of employment policy and practice. Organisations then receive their scores and a detailed report enabling them to understand what is going well and where they need to focus their efforts, as well as see how they have performed in comparison with their sector and region.
LGBT people face discrimination in every country, and same-sex relationships are criminalised in more than 70
LGBT people face discrimination in every country, and same-sex relationships are criminalised in more than 70. This poses serious legal, ethical, and practical challenges to global employers. Our Global Workplace Equality Index supports global employers to understand how they can make sure their staff are there to be authentically themselves regardless of where they work.
We often hear the phrase "bring your whole self to work" in the context of workplace inclusivity. How can companies ensure their employees feel comfortable doing so?
MD: It requires a commitment to holistic change across an organisation. The change usually happens by ensuring the structure of an organisation is inclusive and then bringing that structure to life through its people.
A great first step is having robust policies, resources, and training in place to ensure that inclusion has a sustainable foundation in your organisation. Putting these policies and practices in place helps to build trust with LGBTQ+ employees, too.
To build on this, the most inclusive organisations then work on supporting allies to be positive and active in their support for LGBTQ+ people through allyship initiatives. Each person within an organisation, whether that be a senior leader or a visiting external contractor, plays a part in contributing to this culture, and they should feel empowered and supported to do so, regardless of whether they are LGBTQ+.
Why is allyship important in the workplace and beyond? What's the best way to be a helpful and visible ally to support the LGBTQ+ community?
Charley Crabb: Allyship has always been vital to the empowerment of the LGBTQ+ community. Active allies can help make real change and take some pressure off LGBTQ+ people in being the sole drivers of this.
Allyship within the LGBTQ+ community is important too! For example, a gay cis man can be a trans ally, and a straight trans woman can be a bi ally.
Workplace inclusion matters. Most of us rely on work for our financial livelihood and it can form a fundamental part of how we see ourselves. LGBTQ+ people thrive in work environments where they are valued and respected, and inclusive work environments make everyone happier and safer.
An ally understands everyone benefits from being able to be themselves, stands by the side of their LGBTQ+ colleagues and recognises they have a responsibility to create inclusive workplaces. This helps ensure everyone is free to be themselves and live their lives to the full.
Being an ally is individual and may change and develop over time
Being an ally is individual and may change and develop over time. Consider what this looks like for you, the important thing is that your allyship is active and positive. Educating yourself about LGBTQ+ equality and identities is a good first step. If you have an LGBTQ+ network group that is open to allies, get involved!
You could talk about the importance of LGBTQ+ equality with colleagues, friends and family and show visible support such as with rainbow lanyards. Learning about, and using inclusive language is another great step. Finally, standing up for LGBTQ+ people when they are not being treated fairly can be impactful.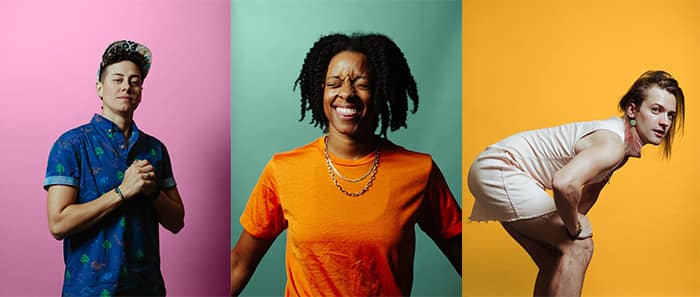 How would you advise companies to express the importance and to extend the celebration of Pride, so it's not just a yearly occurrence?
CC: Firstly, happy Pride 50!
Pride can be a fantastic way of looking at how far we have come, celebrating LGBTQ+ identities and our hard-won rights. It is also a way of coming together and galvanising celebration into action. This helps drive change forward beyond June. LGBTQ+ people exist and face inequality 365 days of the year.
It can be helpful to think of the origin of Pride as a movement for bringing about awareness and acceptance, and challenging prejudice and discrimination against LGBTQ+ people.
Whilst it is important to celebrate the progress that has been made, it is also vital to understand that there is still work to do. Resources like ILGA Europe's Rainbow Map (which ranks 49 countries in Europe on their LGBTI equality laws and policies) demonstrate that the UK has significantly dropped in ranking.
Taking actionable steps throughout the year for LGBTQ+ inclusion is fundamental to creating meaningful change
Awareness days occur throughout the year and can be an effective way of guiding focus and deciding how you will step up for LGBTQ+ equality beyond Pride. For example, one of our Diversity Champions did some great work in launching a supportive and robust trans inclusion policy for trans day of visibility and led a session on how to step up as a trans ally at the same time.
Taking actionable steps throughout the year for LGBTQ+ inclusion is fundamental to creating meaningful change. I would urge organisations to keep the momentum up beyond Pride and keep having these conversations!
What's the importance of language in creating a more inclusive, safer space for LGBTQ+ workers?
OH: For some employees – such as same-sex couples which may include two mothers, two fathers, or non-binary people – the language used in HR (Human Resources) policies have practical importance in showing precisely who is covered by the policy. It is about avoiding confusion and ensuring everyone who needs the policy knows they are included. By having inclusive language in your employee policies and benefits it means all employees can understand exactly how a policy applies to them.
In your day-to-day work using inclusive language such as not assuming a person's pronouns or using gender-neutral language (such as talking about a person's parent) can contribute a long way to creating a working environment that is actively inclusive by removing heteronormative assumptions about a person's identity or family unit.
What's the first thing you would advise a company looking to create a more inclusive workplace culture to do?
Nancy Carter: We cannot underestimate the importance of inclusive workplaces. Inclusion drives better individual, business, and organisational outcomes. It also enables staff to be able to bring their whole selves to work which leads to happier and healthier workforces. The best employers understand why all their employees should feel welcome, respected, and represented at work. Organisations must start somewhere, and it is not always easy to know what the first steps to creating an inclusive workplace are. Importantly, the process will be unique to each organisation.
However, there are two steps you may wish to take to support you to create a more inclusive workplace. The first is to take a stock-check of what inclusion currently looks like in your organisation. From checking the language that is used within policies, to reviewing the inclusivity of induction training, and from scrutinising each step of service-user delivery, to breaking down the steps of your procurement systems – it is important to develop an understanding of work that is currently being done to foster an inclusive workplace culture in your organisation. From here, you will be in a stronger position to prioritise which areas of your workplace should be altered to be more inclusive.
The second step I would recommend when thinking about creating a more inclusive workplace is listening to what your employees want and need. Whether through a formal consultation process, a pulse check-in, a staff satisfaction survey, or through network group engagement. It's essential that the very staff who make up your organisation can have a say in how they could feel more included.
In your experience, what are the most common challenges companies come across when they attempt to make their working environment a place where every employee can thrive?
NC: Not being able to be authentic around colleagues can have a disastrous effect on people's well-being and confidence. But we also know that when people can be themselves at work, they blossom. Achieving this kind of working environment where employees can thrive presents different challenges for all organisations.
Overhauling workplace systems that preclude employees from thriving is not something that can be achieved overnight, nor with great ease. Companies must genuinely and confidently commit to putting in the work and resources to create workplaces where all employees can thrive. Within this, organisations come up against time pressures, competing demands, lack of resources, lack of knowledge and much more.
However, one of the most challenging aspects of creating a working environment where employees can thrive is the idea of change itself. Change can bring uncertainty, fear and resistance.
When leaders work beyond this resistance and realise the importance of transforming workplaces to become more inclusive, that is when employees will thrive, and everyone will reap the benefits.
Enabling employees to thrive demands that leaders look introspectively at the structures that make up workplaces and commit to transforming these very foundations – this is intimidating, exhausting, and often not at the top of an organisational priority list. When leaders work beyond this resistance and realise the importance of transforming workplaces to become more inclusive, that is when employees will thrive, and everyone will reap the benefits. Overcoming this resistance is no mean feat. The most successful organisations will be those who realise that the positives of change will always outweigh its drawbacks.
Are there any upcoming projects you'd like to share with us?
MD: Stonewall, in partnership with Ogilvy Gay Times, has launched our first Christmas campaign, 'Proud Mistletoe'. LGBTQ+ people deserve to feel safe everywhere. On the bus. In the pub. At the supermarket. In the street. And especially when we are with our loved ones.
But the UK Government's own National LGBT Survey found that 40% of respondents experienced a negative incident in the 12 months before the survey, rising to an astonishing 54% for trans people. Since then, reports of hate crimes have increased even further.
So, this Christmas, Stonewall is encouraging LGBTQ+ people to kiss goodbye to hate. We are asking supporters to kiss with pride, beneath rainbow-coloured Proud Mistletoe.
To keep up-to-date with all of our campaigns and events and to find out what you can do to help make life better for LGBTQ+ people, you can sign-up for our newsletter.

Join the Stonewall community on Twitter, Instagram and TikTok.
Keep in touch
Get design inspiration, business tips and special offers straight to your inbox with our MOOsletter, out every two weeks.
Sign me up!