Meet the #MOOcrew: Steve, Senior Designer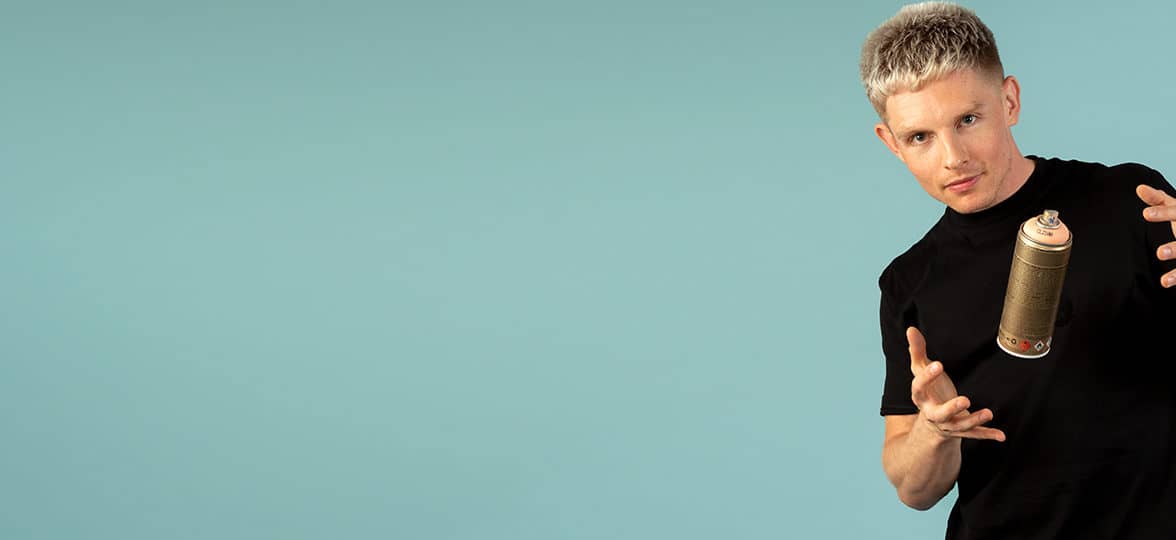 Our MOOcrew are pretty awesome. Wonder what it's like to work at HQ? Take a peek behind the curtain at a day in the life of a MOOster…
Steve Turner
Hello, there.  I'm Steve, Senior Designer at MOO. I've been here for around 5 years, and work on the company's in-house creative team.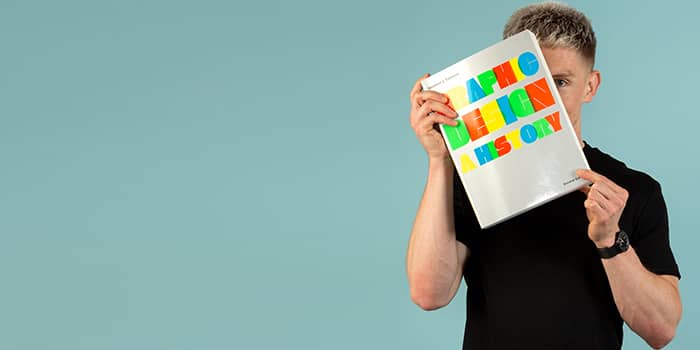 At MOO, I'm responsible for…
Creating the visual output for everything MOO, along with the rest of the creative team.
I got my role at MOO by…
Applying for a far more senior design role, fresh-ish from University, a LONG time ago.
My morning routine is…
I'm one of those morning exercise people, so I eat breakfast at my desk while checking emails and seeing what I have planned to work on for the day, all while chatting to the team and drinking coffee number 2 of the day.
A typical working day is…
Days at MOO are very varied and collaborative. The creative team here act as an agency to the brand, delivering solutions for every department's creative needs, from social media videos to product launches and campaigns.

There is a lot of art direction and conceptual thinking needed for photography and animation, as well as set-building and prop-sourcing/making.

Then there's the physical stuff: sample packs of our products, direct mail pieces to send to our customers or printed collateral for the events we host around the world.

Our team are lucky to be able to work across both digital and print and we have huge amounts of fun doing it.
Something people don't know about my role is…
I rarely design business cards, which is what everyone assumes when you are a designer at MOO.
My proudest moment at MOO was…
No single moment stands out, but having such an involvement in building the brand's visual identity into how it looks today, compared to how it did 5 years ago is definitely up there.
The thing I like most about working at MOO is…
The people I work with. The MOO culture in general is great, but the Creative team in particular are like a second family.
On the weekend, you'll find me…
Eating, working up a sweat and exploring London.
If I wasn't doing this as a career, I'd be…
I'd be a barber (I still have aspirations to have this string to my bow)/a shoe designer.
The best career advice I've ever been given…
Work hard and be nice to people (Okay I didn't get given this directly but…).
Stay tuned. We'll keep hosting guest blogs from one of our crew across the business to tell you what it's really like to work at MOO HQ. Up next, we've got Marcus, our Software Engineer I.
Keep in touch
Get design inspiration, business tips and special offers straight to your inbox with our MOOsletter, out every two weeks.
Sign me up!