Meet the #MOOcrew: Pablo, Operations Engineer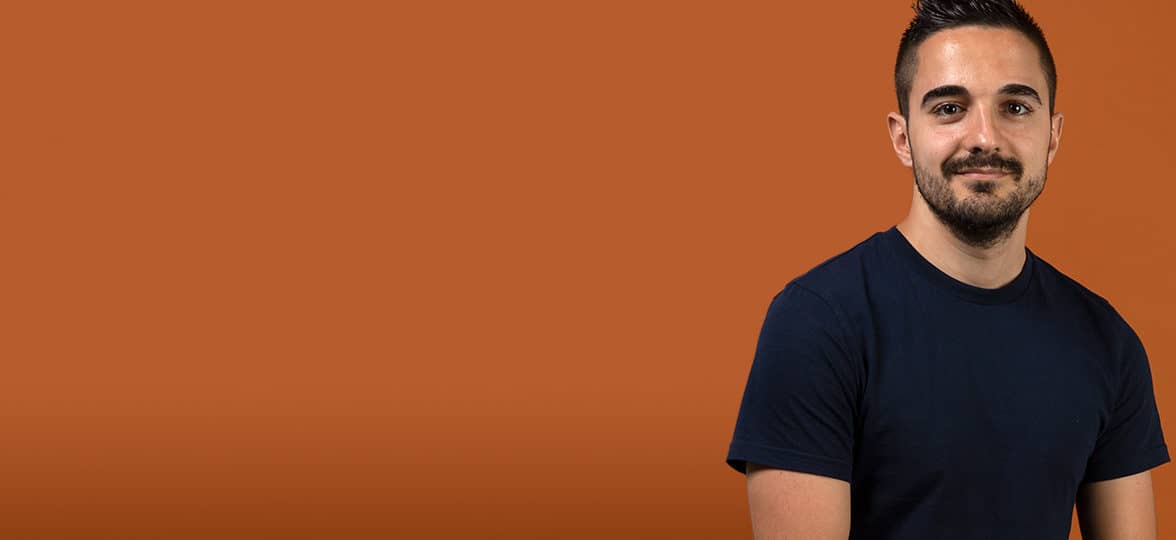 Our MOOcrew are a super talented bunch. Want to see what it's like to work at out headquarters? Take a peek at what it's like to work a day in the life of a MOOster…
Pablo Garcia Alvarez
Hi I'm Pablo, I work in the Operations Engineering team and I've been at MOO for over 5 years.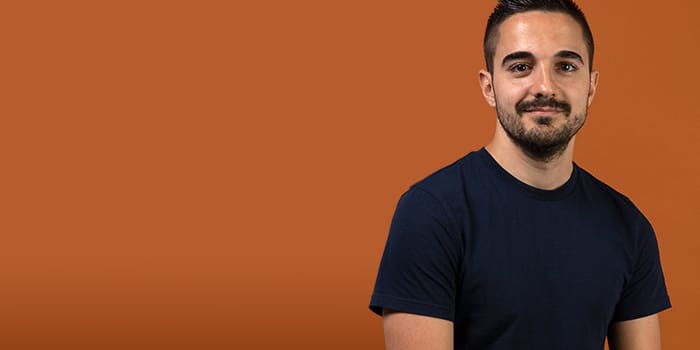 At MOO, I'm responsible for…
The platform on which moo.com runs. That's the servers, databases, and other geeky stuff, and also the house for Little MOO! And what is Little MOO I hear you asking? It's basically our friendly name for a set of programs that take care of your order after you pay. It'll notify you once your order is confirmed and after being delivered.
I got my role at MOO by…
Being hard working and being promoted. I started at MOO 5 years ago as a Junior Business Applications Analyst and here I am 5 years later working as an Operations Engineer.
My morning routine is…
Coffee & toast, check my messages and emails, and then I have my team meeting.
A typical working day is…
Very varied. We split work in my team in projects and BAU. While some of us work in a project to either improve the current platform, or implementing something new, the remaining members work on the business as usual stuff to provide support to our development teams.
Something people don't know about my role is…
When the site stops working on a Saturday night at 3am guess who has to fix it?
My proudest moment at MOO was…
Migrating the infrastructure from being on-premises to the cloud. This was a half a year project that had pretty much everyone in Tech involved at MOO. It was a massive piece of work involving people from all over the business and a real team effort.
The thing I like most about working at MOO…
My colleagues. I honestly think I work with really smart and friendly people. Having made lots of friends on these 5 years, I can definitely say that the human factor is a tremendously important one at MOO.
On the weekend, you'll find me…
Resting!Then I play 11-a-side football on Sundays (one of those infamous Sunday Leagues). Soon I'll be doing less resting as I have a baby on the way! So exciting.
If I wasn't doing this as a career, I'd be…
A police officer, that's what I always wanted to be when I was a child. I'm not sure I would want the same nowadays, though. I do enjoy manual work so maybe something like carpentry or electronics.
The best career advice I've ever been given…
'In our field, university is overrated.' Luckily for people who like computers, internet is a massive source of good information, free courses, and plenty of things to do, and there's always demand for professionals in our area. So don't go crazy spending thousands of pounds in a university degree if you think this will make you a better computer scientist.
Stay tuned. We'll keep hosting guest blogs from one of our crew across the business to tell you what it's really like to work at MOO HQ. Up next, we've got Chelsea, our Junior Graphic Designer.
Keep in touch
Get design inspiration, business tips and special offers straight to your inbox with our MOOsletter, out every two weeks.
Sign me up!