How Flipboard designed the future of online content
Flipboard – the online content curation platform – has created something both print enthusiasts and design lovers can get behind. Here's the story behind the brand.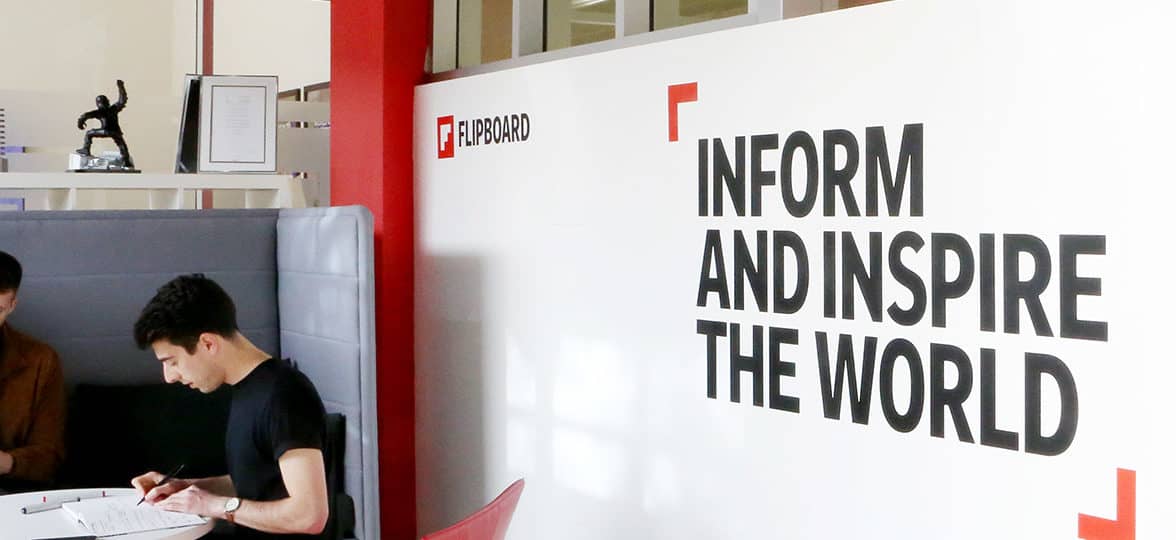 Flipboard – the content curation platform – has created something both print enthusiasts and design lovers can get behind.
Let's be honest. Most people are reading articles on a screen these days. Yet at the same time, they wish those beautiful print layouts existed online. Flipboard has solved this problem. The company compiles all the digital content that people love, and reshapes it for the mobile world in a visually appealing way.
We were lucky enough to speak with Flipboard's Amie Green about the company's roots, her thoughts on the future of online content, and how a design culture runs through the company's global offices.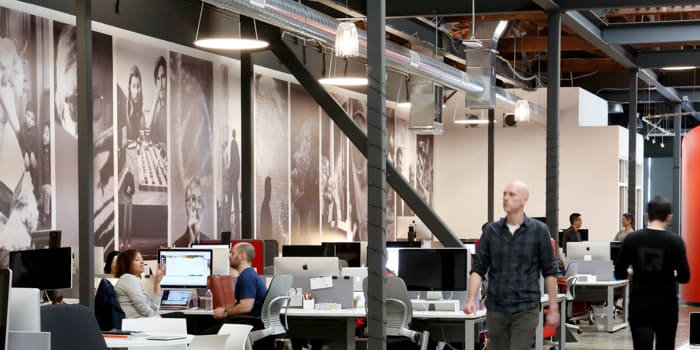 Old-school inspiration, new-school style
While Flipboard draws inspiration from print publications, the mobile experience is always at the forefront of its design. "We're still very mobile-first. We work across Android and iOS," Green said. "The design is the hallmark of our curation platform. We always want to make sure that we fulfill our mission to inform and inspire the world."
Flipboard's goal is to help their audiences find quality news that's relevant to them, without wasting time scrolling through articles that don't connect with their interests. "We apply journalistic principles to our curation," Green said. "In a feed-based world, Flipboard distills down information through a journalistic lens."
Flipboard selects content for its readers based on machine-learning, as well as another key ingredient. "When a user sets up their Flipboard, the first thing they're asked is, 'What is your passion?'" Green said. The entire platform is centered around these interests. "We have curators—everyday people as well as professional editors—who curate magazines with everything from destination and adventure travel to photography." Flipboard users get content that's catered to them, all because their audience has a shared perspective.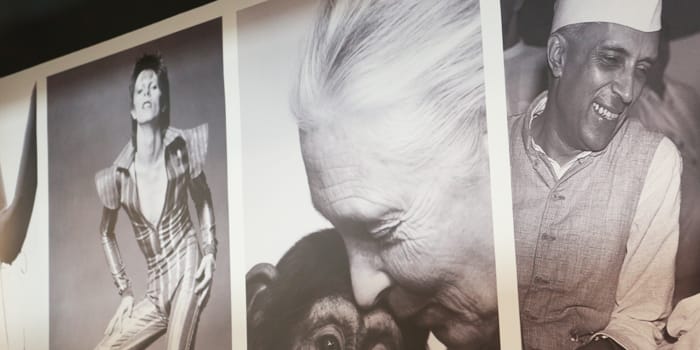 An evolving landscape
Many social platforms are a place for users to share anything that's on their mind. But Flipboard is not like that. "Our platform has never been a place for me to share what I had for breakfast," Green said. "The social aspect of Flipboard is around people who share passions." For example, one of their users curates their magazine called The Shot. He was a photo editor for Sports Illustrated, and loves sharing what photography inspires him from fellow Flipboard users.
"We cultivate places where people can find their tribe," Green said. "Flipboard helps you find yourself and your passions. We like to say: "You're not a voyeur, you're a voyager."
Getting the team onboard
The corporate culture at Flipboard is just as inspiring. Their original co-founder, Mike McCue, is also the company's CEO. "Mike has always been a visionary in his field," Green said. "He is great at uniting us around our mission."
It's true. Everyone at Flipboard seems to share one common belief: that they can support great journalism in the digital age. "We rally around the idea of helping the great publishers and media organizations of the world thrive," Green said. "That's what draws a lot of people here and keeps us fulfilled."
Even though the company has offices all over the world, everyone is part of one global team. This can be attributed to weekly huddles with the CEO, as well as a strong connection to the company's values. When you walk into their office, you'll see the words "Inform and Inspire the World" on their walls.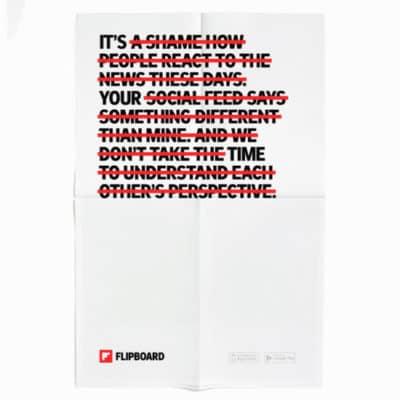 The company believes in this mission so strongly that they even created a campaign, called "It's Your Time," for everyone to learn what the brand stands for.
As the Flipboard website says:
"What we love about 'It's Your Time,' as a slogan, is that it has many important meanings. It harkens to "our" time, as a generation. The news stories you read on Flipboard are a view into the time we live in and help us connect with what's happening at this time in history, documenting our "life and time." The unique curation on Flipboard helps people understand our time and find stories worth your time."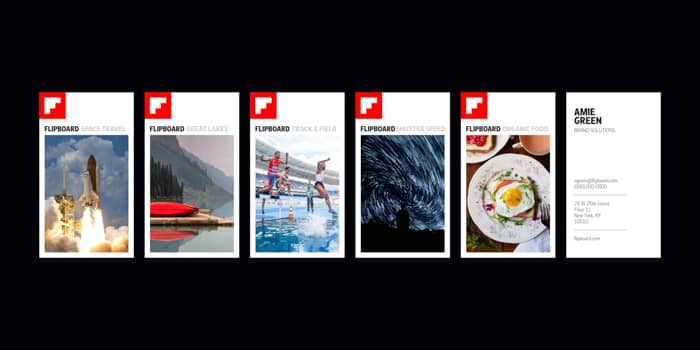 Customization as a core value
Flipboard encourages people to think about what sparks their imagination––from written content to beautiful photography. That's why when it was time to create their corporate Business Cards, the Flipboard team used their MOO Business Services platform so each employee can order their own customized cards. "Every one of us personalizes Flipboard differently, and that is reflected in our Business Cards," Green said. Each card highlights a different category that the company covers using Printfinity—from space exploration to photography to food. "Our MOO Business Cards bring forward the personalization aspect of our product, as well as our global lens."
Tell your brand story with MOO Business Services
At MOO, we've been helping people make their mark in the world with amazing quality print products for over a decade. And as our customers have grown, so has our service offering. That's why for bigger businesses—with 10+ employees—we now offer MOO Business Services. It's MOO + benefits. MOO Business Services combines dedicated account management with an easy online ordering platform and expert design services. It's a complete package for businesses to give you more brand control and consistency—while saving you time, stress, and money in the process.
Fill out the form here and a friendly Account Manager will reach out to you.
Keep in touch
Get design inspiration, business tips and special offers straight to your inbox with our MOOsletter, out every two weeks.
Sign me up!