Erin Aniker explores home and identity through design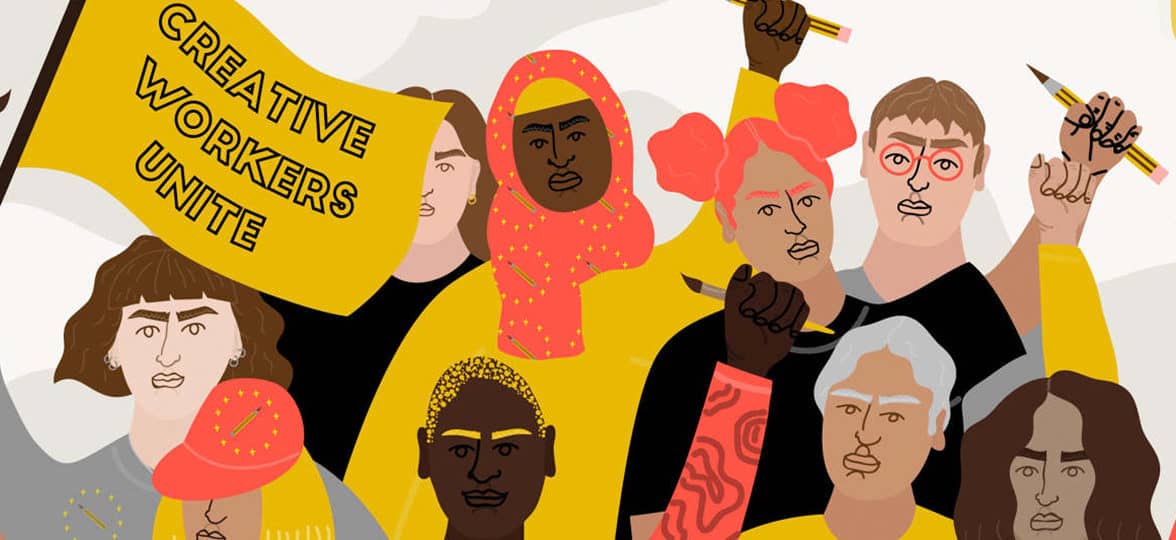 The host of the first Friday Night Sketch at the Design Museum speaks to MOO about what inspires her bold and inclusive artwork.
Working from her studio in East London, illustrator Erin Aniker's dual Turkish and British heritage has fuelled a fascination with the diverse narratives found across her home city.
Her bold designs portray strong individuals and voices, from Malala Yousafzai to forgotten Egyptian queens, tackling topics including human rights, animal testing and immigration.
Erin's work has been commissioned for print, editorial and online by high-profile clients including Vice, Stylist Magazine and The Huffington Post. In November, she was asked to host the first Friday Night Sketch evening at The Design Museum, on the subject of home and identity.
We caught up with Erin to discuss the process of turning a passion for illustration into a full-time career, how her sense of identity inspires her work, and how she approaches her high-profile collaborations.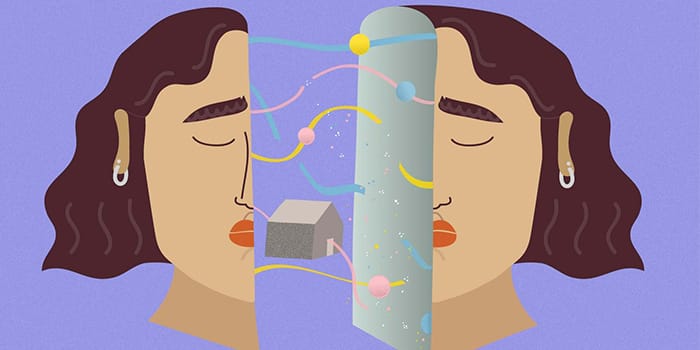 Tell us about your background. How did you get into illustration and design?
From a young age, I was taken to exhibitions, libraries and protest marches, and although my family had no connections in the creative industries, they encouraged me to be creative.
I studied art, including a BA in illustration, which helped me to develop my research skills and think more academically about how I could convey ideas and concepts through an illustration.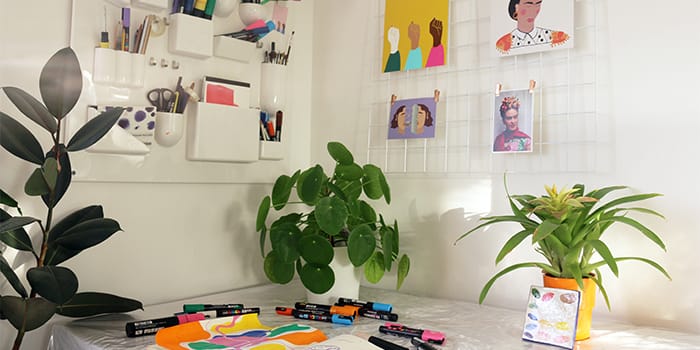 Unlike professions such as law or medicine, there isn't a set way of getting a job or a career as an artist – you have to create your own path. When I graduated, I didn't have a clear idea of what I was going to do, so I drew in the evenings and at weekends to gradually build up a portfolio.
I started posting my work online on Instagram – which, along with The Dots platform, is great for attracting new clients – created a website, and met a lot of people through events in London.
Very slowly, I began to get the odd commission as an editorial illustrator, and I learned quickly on the job. It's grown from there, and I eventually turned to full-time illustration this year.
In what ways have your dual Turkish and British heritage informed your evolution as an artist?
I grew up surrounded by Turkish and Iznik ceramics and textiles – you'll often see the blues and purples echoed throughout my work – as well as a wide variety of films, music, posters and art from different countries. Being exposed to such a rich variety of art that echoes my dual heritage has been hugely influential.
I identify more as a Londoner than anything else, and I've always appreciated the inclusivity of London in terms of having a mix of people from different backgrounds, cultures and professions.
I'm very aware of wanting my illustrations to be inclusive of the many people that inhabit the world, and not focus on telling one type of narrative or on portraying one type of person.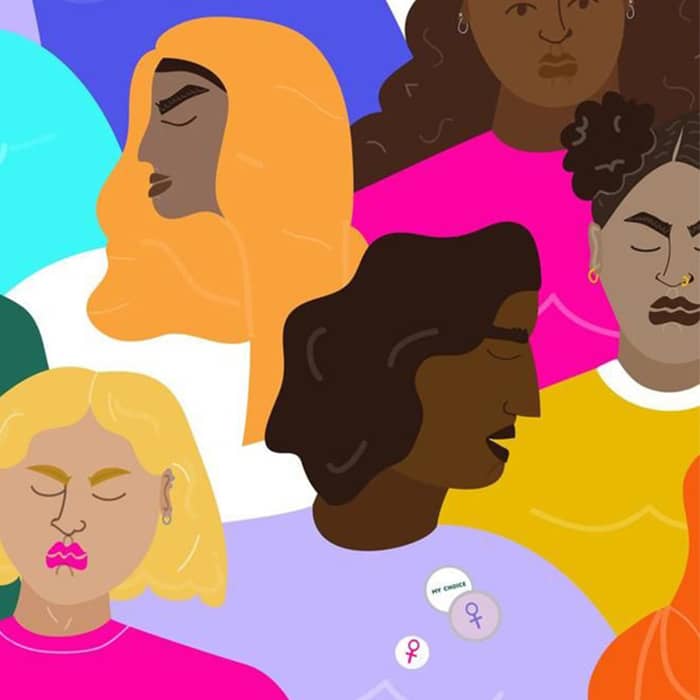 My editorial illustrations portray a range of people; men, women, trans and non-binary and non-gender conforming people too. I think having roots in two cultures has helped shape this interest in learning about new cultures, heritages and people. I'm also trying to make sure I represent more body types and people without abled privilege in my work, too.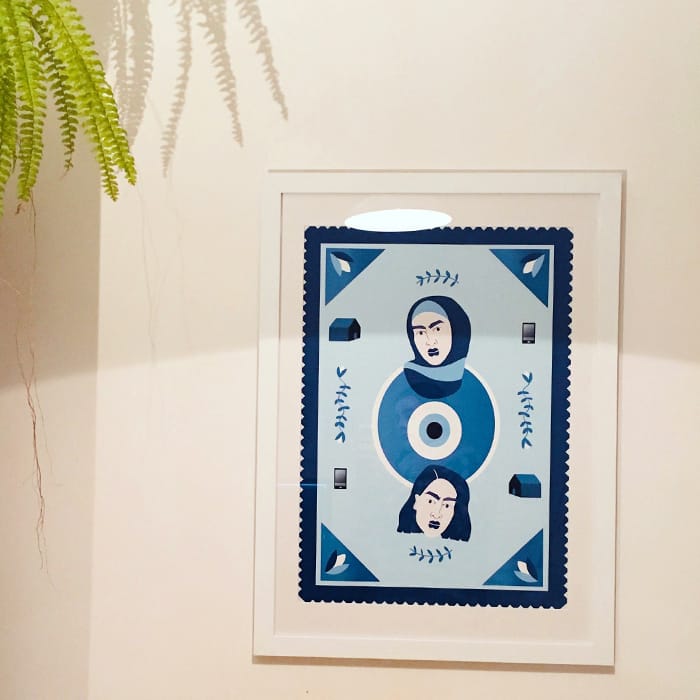 What's your design process when working on collaborations?
My primary fascination is working with writers, journalists and artists to help bring their stories to life through my illustrations. That's the thing I love most about illustration – you aren't telling someone's story for them, you're working with them to figure out how best to illustrate it.
This collaborative process – coming up with the concept for an illustrator and the direction it's taking – is one of my favorites, as the actual drawing process can be quite solitary.
I'm happy to illustrate a wide range of topics and issues, including those I have no personal interest in. It can be just as rewarding and interesting to research and come up with a concept for something you know nothing about, alongside those issues you're really passionate about.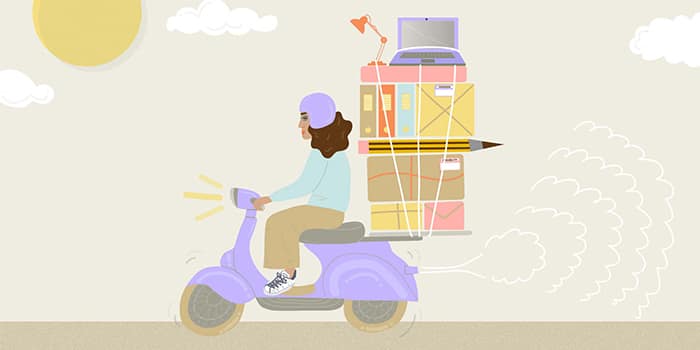 I usually start off with a few pencil sketches, like visual brainstorming. Then I pick the concept I think is the strongest, and do some more sketches to refine the concept, before drawing it from scratch using my Wacom drawing tablet.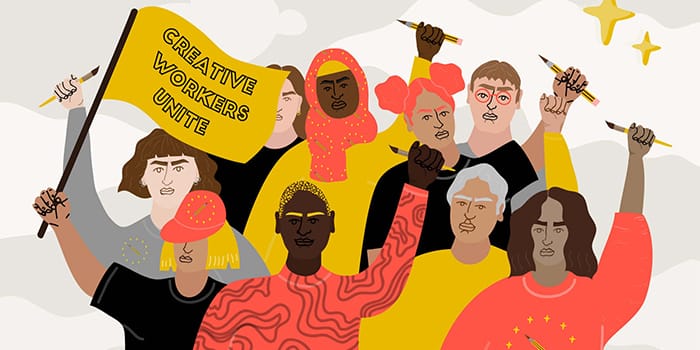 You recently hosted the first Friday Night Sketch at The Design Museum. In what ways does the subject, 'home and identity,' resonate with you?
It's something I've always explored, possibly inspired by coming from two different heritages, identities and 'homes' myself. Although I think it's mostly something to celebrate, it can sometimes leave you feeling a bit confused.
I'm really interested in understanding and discussing this concept with people, as I think immigration can quite literally cause your sense of home and identity to shift.
In today's current climate of 'othering', I wanted to create a safe space where people felt comfortable to talk about and explore their identity and ideas of home.
As a freelance artist, how do you structure your day?
No day is ever the same. I might be completely swamped with deadlines, so I have to barricade myself in my studio for a bit. But generally speaking, I'll usually reply to any urgent emails and do some admin first thing, before having breakfast and writing my to-do list for the day.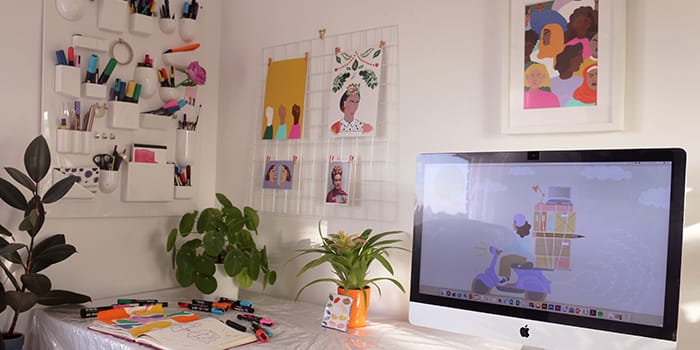 Then I'll do some research for whatever I'm working on – usually a mix of online and physical reference materials, such as art books and magazines – and spend the bulk of my afternoon sketching and drawing.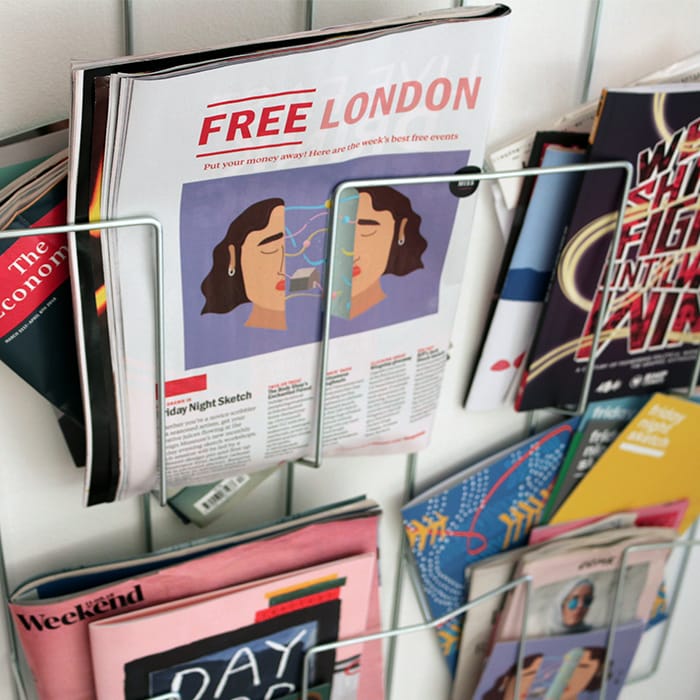 I try and go for a run in the afternoon and meet up with friends and family some evenings, as otherwise I can feel like a bit of a hermit! Some days that's nice – but definitely not every day.
What's your favorite project to date?
There are so many, but it would probably be some of my illustrations with Broadly Vice, which I worked on with [author and editor] Zing Tsjeng. It was a series about women who are often forgotten throughout history, including [Persian queen] Amastris, amongst many others!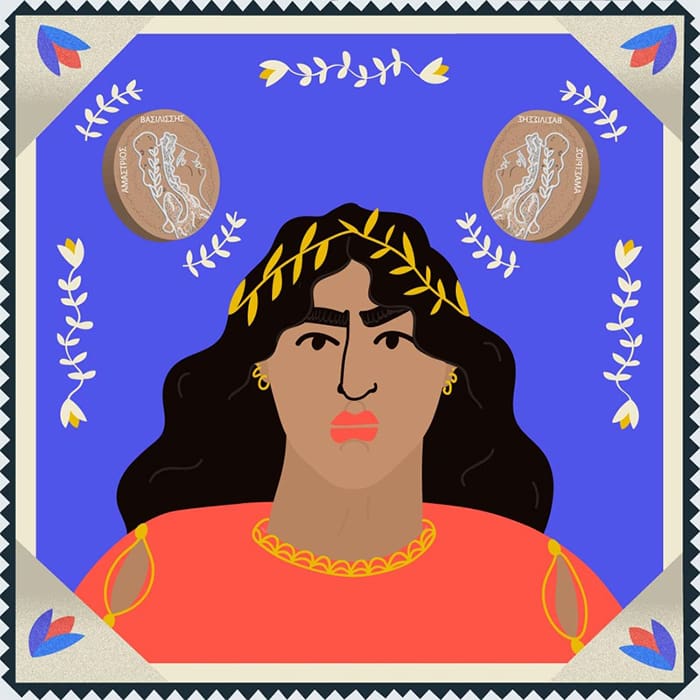 I'm currently working on a personal body of work which I'm planning for an exhibition in 2019, and on a print for Amnesty for an art auction with Riposte Magazine to commemorate the 70th anniversary of the declaration of human rights which will run from 10-16th December at Coal Drops Yard.
Keep in touch
Get design inspiration, business tips and special offers straight to your inbox with our MOOsletter, out every two weeks.
Sign me up!