Bold color, big personality: Rocio Egio on authenticity in art
MOO speaks to designer Rocio Egio to find out how she marries an eye for perfection with a love of the bold and playful.
Graphic designer Rocio Egio talks to MOO about maintaining a playful authenticity through her bright and bold designs.
Born on the Mediterranean coast of Spain, and now based in Lausanne, Switzerland, Rocio Egio is a graphic designer and illustrator whose bold, modern designs are characterized by geometric shapes and bright, block colors.
With a background in architecture and a Master's Degree in graphic design, Rocio blends her perfectionist tendencies and flamboyant personality to capture the joy of the everyday.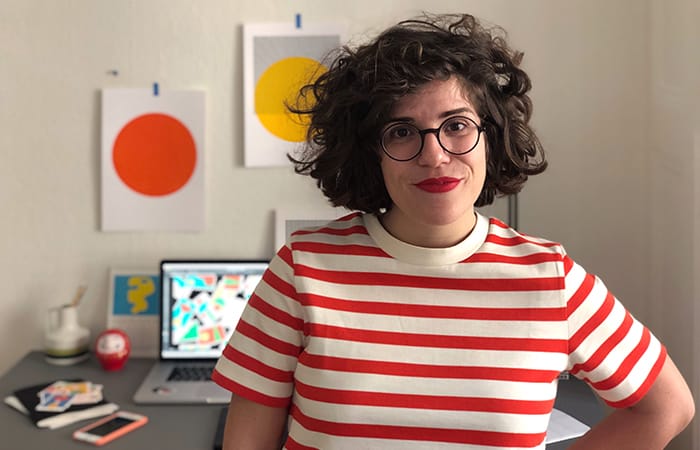 The result is a modern portfolio of designs – from typography to still lifes – applied to a wide range of media, including Stickers, jewelry, Greeting Cards and packaging.
MOO caught up with Rocio to discuss visual identity, what drove her to launch her own studio, and why authenticity is so crucial to her work.
What was your work experience before becoming a freelance designer?
I started as a freelancer very early in my professional career – I always wanted my own studio, and the sooner you make the decision, the sooner you can evolve to achieve your goal.

Before starting out on my own, I worked at a creative agency in Spain as a retail architect and graphic designer. Then, I worked for a luxury brand in Switzerland, where I was in charge of visual communication.
During those years, I worked with clients and on personal projects, until I saw the opportunity to dedicate 100% of my time to my own studio.


What prompted you to go freelance, and how did you go about building a network?
I wanted space to develop my personal brand – it's a dream when people recognize you because of your design style. Being freelance also means I can participate in all phases of a creative project, from interacting with the client through to execution.
My enthusiastic and positive personality pushes me to new adventures and experiences, and I think that attitude is very important when you work as a freelancer. I'm a very active person, and I try to go to every design event that happens in my city.
I think it's a good idea to start creating your network early, because the seeds planted before you go freelance can bear fruit later.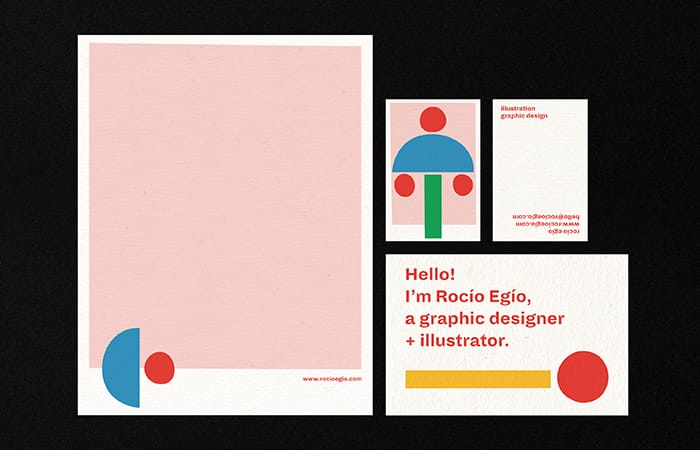 How did you develop your unique aesthetic?
It's very dynamic and alive, and I like to think it's always changing and evolving with every project and collaboration. It comes from a mix of my background and my experiences – for example, the way I handle color is related to my childhood by the sea, where colors are bright and saturated, with bold shadows.
Modernist architecture also plays an important role, and I often draw on simple geometry, symmetries and grids. I work with a primary color palette, perhaps because of my love for the Bauhaus school and Neoplasticism movement.

Finally, the joyful touch comes from my enthusiastic personality and my desire to spread delight with my work. The best piece of advice I ever received was, 'The more you are yourself, the more you succeed'. It took me a while to realize the importance of knowing your 'superpower'. It's all about being aligned with yourself, your values, beliefs and qualities.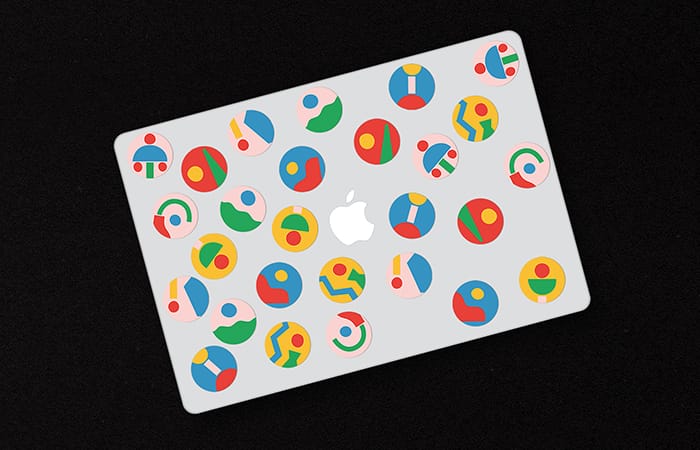 What's your brainstorming process like?
When working on client briefs, I always try to stay true to their vision, while never forgetting my identity. I have dossiers full of art, design, architecture and illustration – every time I see something that inspires me, no matter the origin, I save it. Then, when I have a new job, the first thing I do is go to that folder.
I'm a perfectionist – precise in technique and execution – which comes from my architectural background. Then, by experimenting with colors, shapes and composition I add my personal, playful touch.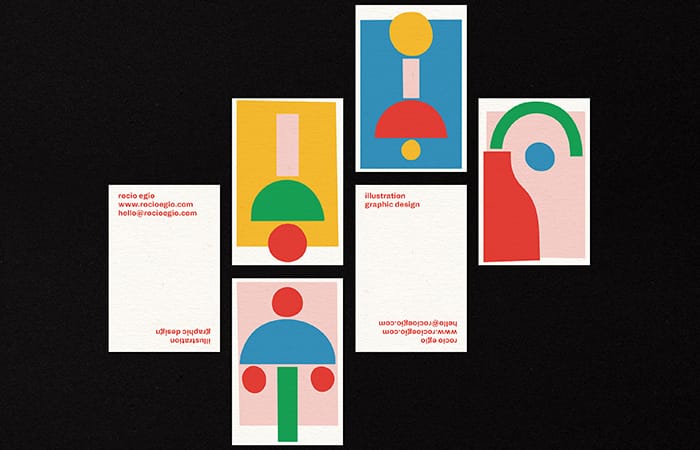 What role does social media play in your success?
I mainly use Instagram, where I try to maintain a visual identity – it's my showcase, and the first impression a potential client is going to have of my work.
It's easy to get connected with other designers, brands or artists that have an aesthetic similar to yours, and with whom you'd like to collaborate – you just have to send a message and introduce yourself. It doesn't always work, but you won't regret trying.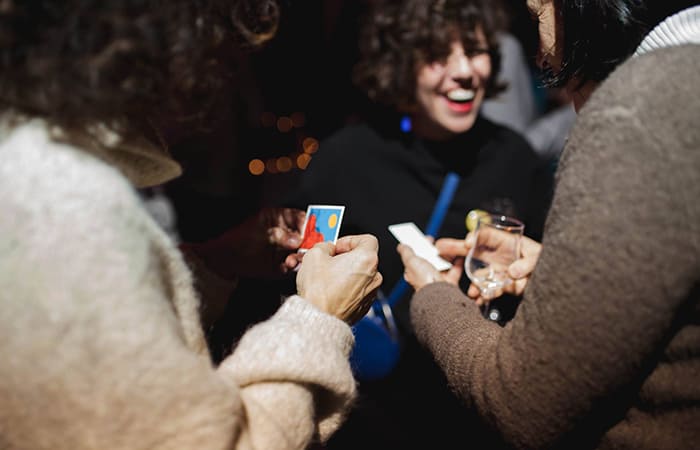 Tell us about your MOO products – how do you use your Business Cards?
Your visual identity speaks of you, your values, your personality and your work. It's important to have a clear identity if you want to be recognized by your future clients.

I'm very happy with my MOO Business Cards – the colors and designs capture my personality very well. When I talk to someone then give them a card, they see my personality right away.
People love being able to choose a different color and design, and that adds a touch of playfulness to the card exchange.
What advice would you give to artists hoping to develop their style?
They must keep getting better, and avoid being conformist. Don't be afraid to experiment and change. Style is alive, and must evolve, change and adapt along with your personality and work.
Showcase your style with a different design on every MOO
Business Card
with Printfinity.
Keep in touch
Get design inspiration, business tips and special offers straight to your inbox with our MOOsletter, out every two weeks.
Sign me up!