6 key values for customer service success
It's Customer Service Week, so we checked in with our Director of Customer Experience to get an insight into the key ingredients that lead to outstanding customer service.
It's Customer Service Week, so to celebrate, we checked in with MOO's Director of Customer Experience to get an insight into the key values that lead to outstanding customer service.
'Satisfaction guaranteed' is all fine and dandy. But here at MOO, we'd much rather you're absolutely thrilled with your order, so we go to great lengths to make sure that happens.
So what keeps MOO's CS team ticking? Our very own Director of Customer Experience, Dan Moross, shares what it takes to build an award-winning experience.
Develop your core values
"At MOO we believe that happy employees make for happy customers. To achieve this, we foster a collaborative and engaging work-environment which encourages customer connectedness. After all, the link between employee engagement and customer success has been highlighted by lots of research.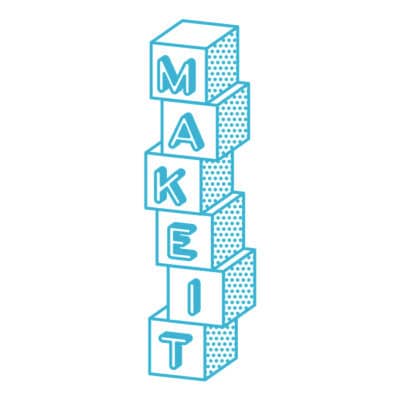 Over the course of a decade, we found that the best way to foster a positive team culture is to empower our agents and develop a set of core values to follow (as well as plenty of ice cream and cake).  This provides a simple set of guiding principles to enable the customer service team to provide the best solution for each individual customer and their specific situation. You can't make a rule that fits everything, so we personalize our solutions using the commandments to achieve a happy solution for the customer. We call them our "MAKEIT" values. Here's the what that stands for:
Make it simpler:
We're here for our customers and we'll do everything we can to keep interactions with MOO as effortless and simple as possible.
Always deliver delight:
We'll bend over backwards to make customers super-happy and try to surprise them with something truly awesome.
Keep it human:
We'll tailor the experience to each customers' individuals needs – injecting our unique personalities to make the experience memorable and personal.
Every detail counts:
We take great care of the tiniest of details to make sure customers get exactly what they want, when they want it.
Imagine it better:
Things don't always go according to plan (we're human after all), but we always remain calm and reassuring – moving heaven and earth to put things right.
Tackle it together:
We take great pride in where we work, so we support each other, push for the same goals and have loads of fun along the way.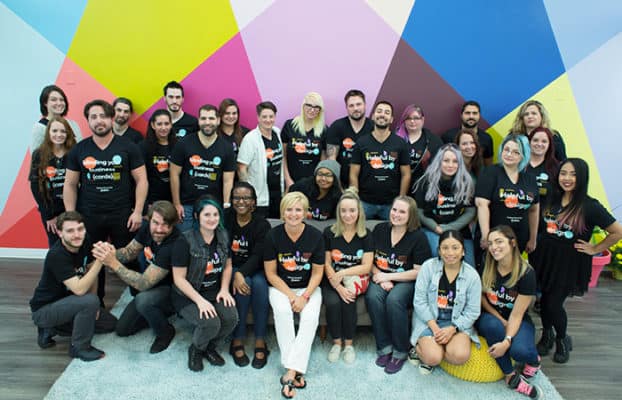 Involve all your employees
We use customer experience journey mapping to highlight the front and back-of-house people and things that contribute to MOO's customer experience as a whole. All employees (not just customer service) have an impact on what the customer experiences with a brand, so we take the time to join the dots internally before trying to resolve underlying pain-points at a specific customer touchpoint.
We focus on putting ourselves in the customer's shoes. Employees tend to zero-in on their own areas and the business' perspective, but looking at the experience through the eyes of our customers helps to breakdown team silos and uncover opportunities for improvement. Understanding why these problems arise and trying to fix the underlying issue is usually the best place to start—and it's an exercise we do in all teams across the business.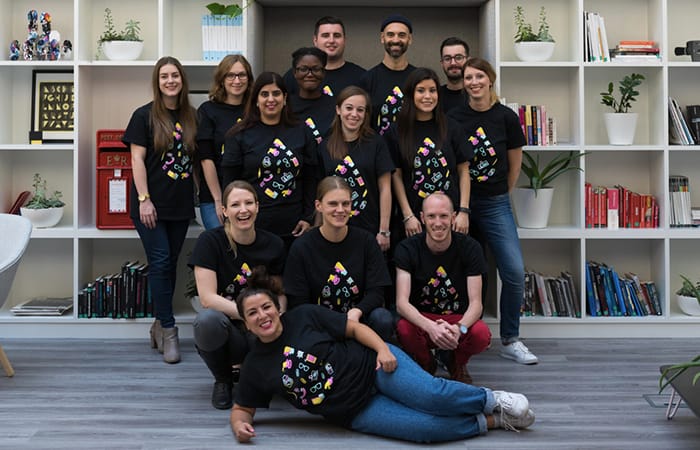 Make promises – and keep them
Our promise to our customers is that we'll do everything we can to get it right – if the issue is within our capabilities then we'll reprint the order, free of charge, until we get it right – or give them their money back.
The best form of defense is being honest with your customers and building trust. Nobody's perfect, and the majority of customers are willing to accept that you can't get it right 100% of the time. If they trust you, then they're more likely to work with you when something doesn't go to plan. After all, you have to treat your customers as you'd like to be treated and understand that without your customers, the business wouldn't exist."
What are your most important qualities for customer service? Share in the comments below!
Keep in touch
Get design inspiration, business tips and special offers straight to your inbox with our MOOsletter, out every two weeks.
Sign me up!