Scribble, don't quibble: 3 ways to use your Notebook
Are you the Concepting one, the Creative one, or the Tidy one? Find out here.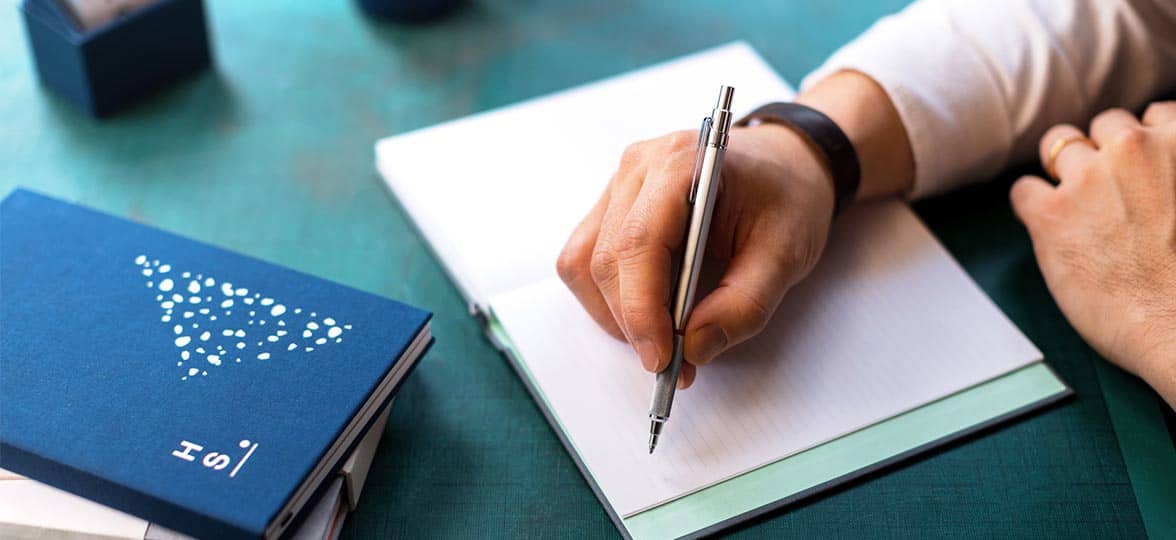 What do skyscrapers, designer clothes, and your weekly grocery shopping have in common? Chances are, they all started off as a few lines scribbled in a notebook.
There are as many ways to use a notebook as there are people – especially when it comes to our (pretty clever) Hardcover Notebooks. Still, we've spotted a few different scribbler styles. Meet Felix, Jaslene, and Laëti – plus some tips to make the most of your MOO Notebook.
Felix: The Concepting One
Felix is a lead product designer. His job: create useful – and beautiful – objects with the best materials. As part of his daily routine, he uses a Notebook to shape the products you'll soon hold in your own hands.
The coloured blank pages in the middle are the perfect place for him to let his imagination run wild and explore the design possibilities in front of him.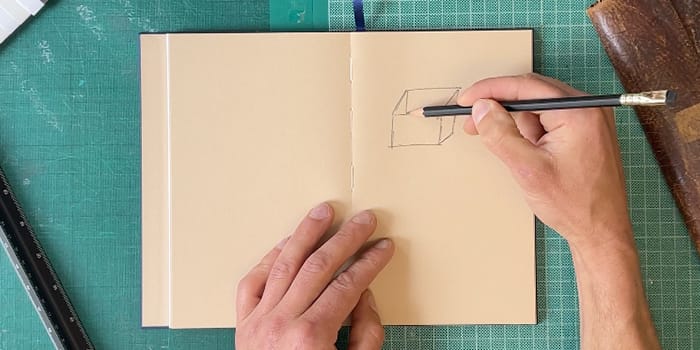 He uses the dotted pages to perfect his concept, from sizes to materials and strategic planning. Having that tactile experience following the product journey from beginning to end is essential for someone whose role is literally about bringing ideas to life.
Felix's tip: If you're a designer, use the coloured pages to brainstorm and experiment. Refine your concept on the dotted pages, which offer more structure without constraint and can help guide your design.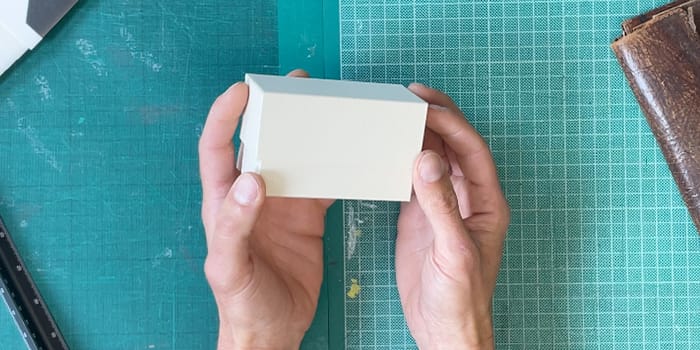 Jaslene: The Creative One
Saying that Jaslene is a creative soul would be an understatement. Her Notebook is a literal piece of art, from cover to cover. During lockdown, she started decorating bottles, plates, and other surfaces with henna-style designs. She couldn't resist the blank black cover of her Hardcover Notebook and went for a monochromatic, intricate relief design that subtly showcases her talents.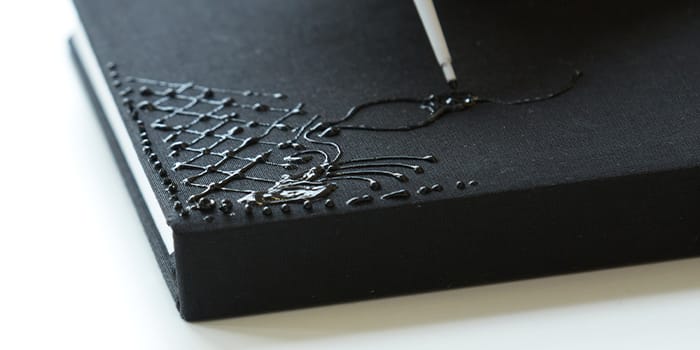 She didn't stop there, though. Passionate about calligraphy and lettering, Jaslene turns every task on her to-do into an opportunity to practice her skills. She uses the dotted Notebook to inform her designs while getting the space and freedom to express her creativity.
Jaslene's tip: Take advantage of your Notebook to inject creativity into your day-to-day work. Use the dotted pages to trace boxes of speech bubbles for daily reminders and create a coherent, imaginative design.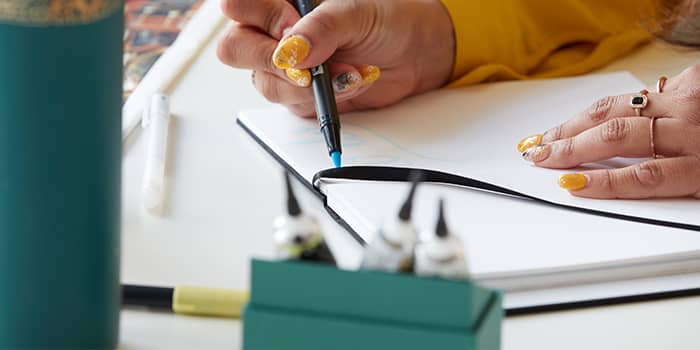 Laëti: The Tidy One
Laëti is a busy bee. She likes to stay on top of her daily tasks with a neat to-do list. Black ink for items, red for checkboxes, she believes a tidy Notebook is a key to a tidy mind.
Every day, Laëti adds her priorities for the day to her lined Notebook. She uses them to keep her writing clear and readable and to get her checkboxes aligned. When she has a minute, she likes to prepare her to-do template in advance with a red pen: title, checkboxes, line items: everything's ready for her next project.
Laëti's tip: Lined Notebooks are a great way to stay organised with a visually satisfying layout. Use a different colour pen to create a neat template for your tasks and projects. Getting a few pages ready in advance will make you feel more prepared and confident – so that you can achieve anything.
Ready to get your ideas on paper? Discover our range of Hardcover Notebooks.
Keep in touch
Get design inspiration, business tips and special offers straight to your inbox with our MOOsletter, out every two weeks.
Sign me up!