Notebooks for next level note taking
Notebook lover? Head this way! We've got a design to suit your style.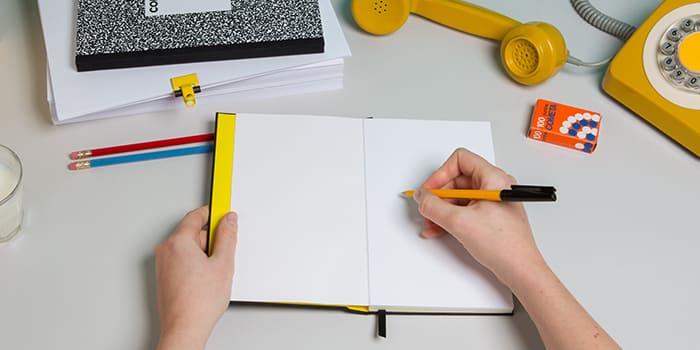 We understand Notebooks are an essential for every awesome entrepreneur, so we've worked to make a range that's super-fun, super-fancy and super-functional. So whether you're journalling, organising the notes to your next novel, doodling or designing, we've got you covered.
On the go? No problem!
Meet the MOO Softcover Journal. It's your go-to Notebook for when your schedule's busier than a hive of overworked bees. We understand life can be hectic at times – so whether you're flying around from one meeting to the next, or jotting down ideas on the train, the light and flexible Softcover Journal travels with you wherever your thoughts go.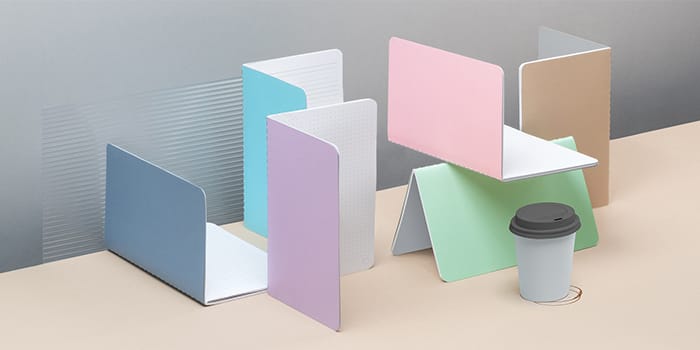 It's slim and bendy enough to fit in overstuffed bags so you'll never have to think twice about packing it. Plus, it comes in 6 fresh colours which are designed to match the Hardcover Notebook's central pages – they really do make the perfect pair!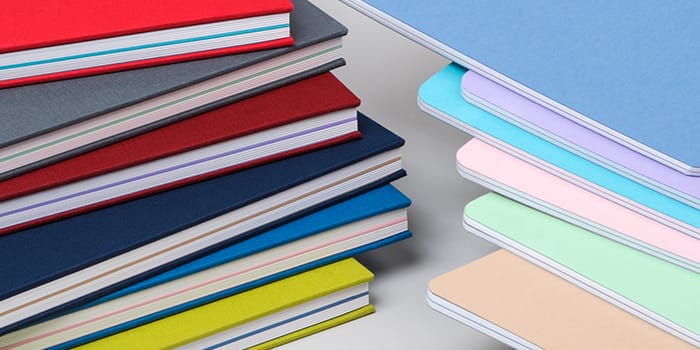 And, as if choosing your favourite colour wasn't hard enough, you've also got a choice between lined, dotted and blank. So, whether you like to write, draw or freestyle, you can choose a page format that matches the way you work.
Choose a Softcover Journal that suits your style
Looking for the perfect desk buddy?
Look no further than the Hardcover Notebook. With 7 swish colour pairings and a covetable character, this Notebook is designed to help you balance work and life.
Our original Notebook mixes premium materials with practical design – it's full of clever details to get you organised – from the lay-flat binding that gives you more space on the page to a smart little holder for your Business Cards. If you're looking for something to perk you up in long meetings or you just want a new, super-cute desk buddy, we've got you covered!   
And, just like our other Notebooks, this one's made from beautiful Swedish Munken Kristall paper – it's an absolute dream to write on. The pages are lined – perfect for scribbling a shopping list or organising the notes to your next novel.
But wait – there's more! The unlined centre section comes in a different colour and is a heavier stock, giving you a sturdy base for all your doodles, sketches and big ideas. We're in love!  
Order your Hardcover Notebook and get organised
Whatever Notebook you choose, we've made sure the end result is a Notebook that's made to be used. A place where all thoughts can make their home – from the practical to the downright genius.
Keep in touch
Get design inspiration, business tips and special offers straight to your inbox with our MOOsletter, out every two weeks.
Sign me up!