Be bold – dare to go square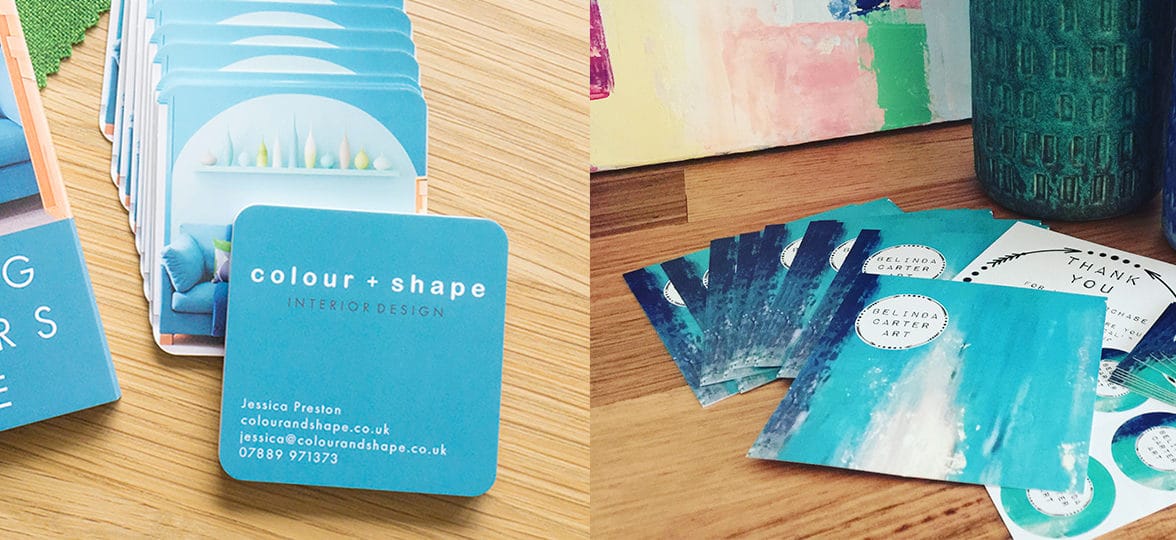 Heart eyes alert! Dive into this design inspiration goodness for gorgeous colour, pattern and shape – plus an awesome collection of #MOOcards, too.
Interior designer, Jessica and painter, Belinda caught our eye with their beautiful #MOOcards. These talented women have each created a beautiful range of print to boost their businesses, and show off their remarkable eye for design. We hope you love them as much as we do.
Jessica Preston established interior design studio colour + shape in 2015 with the aim of creating striking and inspiring spaces. Based in Cambridge, UK, she offers a range of design services from interior styling, colour consultancy and product sourcing to a full design package and project coordination, all tailored to her clients' individual needs. Jessica also writes an interior design blog where she shares her inspirations and thoughts.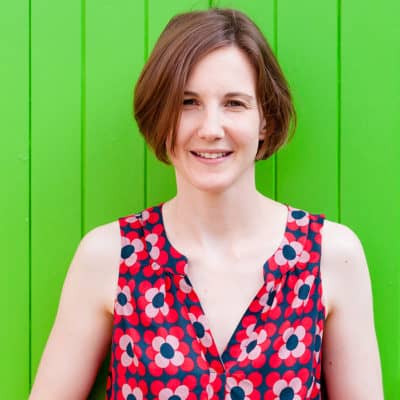 Jessica previously worked as a textile designer, creating sculptural fabric pieces for both interiors and fashion. After having her daughter, she took a few years out and then decided to follow her long-standing love of interiors, re-training as an interior designer, which allowed her to use her knowledge of textiles and design with a whole range of new skills.
Jessica has a love of 20th century design and enjoys exploring its different styles from early Modernism to Art Deco, Mid Century design through to the Memphis Movement.
"I wanted the design of my business cards and postcards to include some eye-catching images from recent projects as well as providing all my contact details. I chose the Soft Touch Square Business Cards and Original Matte Postcards which are silky smooth and have a really sophisticated and tactile finish".
"I love the square shape and rounded corners of my business cards, they're different to the standard look whilst still being a good size".
"The postcards are a great way to include more text – and the colour reproduction is excellent. Nearly everything is on screen these days so it's nice to have something to give to people which will inspire them to explore my website. It's often nicer than just sending a link in an email".
Promote your projects with Square Business Cards
Belinda Carter is based in Sydney, Australia. She works with acrylics and mixed inks to create original canvas artworks and prints that she then sells via her online shop.
Before setting up her art business, Belinda was working part time for an insurance company, running a household and building a new home. It wasn't until she started decorating her new home that she decided to pursue her creative dream, turning her hobby into a business.
An artistic passion runs in her family – Belinda's inspired by her nan, who was also a painter. In fact, Carter's her maiden name – she kept it for work in honour of this family connection. Belinda is "drawn to bright, vibrant and uplifting colours and inspired by shapes and pattern found in everyday life" – she's even found inspiration in an old paint rag that had the reminisce of past artworks.
When Belinda started her business, she "wanted the look and feel of a professional art business" while also creating a "wow factor". She made Flyers, Business Cards and Stickers and chose one of her first artworks as the background as it symbolised where her business began.
"I love that I've been able to create business products that reflect my art," she continued. "It allows me to showcase and package my artwork in a professional way, as well as give thanks". 
"The reactions have been exactly what I was hoping for – the thank you Flyers have buyers feeling valued, my bright, glossy Square Business Cards create a great talking point and the Stickers have a thousand uses, from labelling to packing. MOO has ticked all the boxes for me."
Make your customers feel valued – create thank you Flyers
Keep in touch
Get design inspiration, business tips and special offers straight to your inbox with our MOOsletter, out every two weeks.
Sign me up!