Bauhaus: 100 years of radical design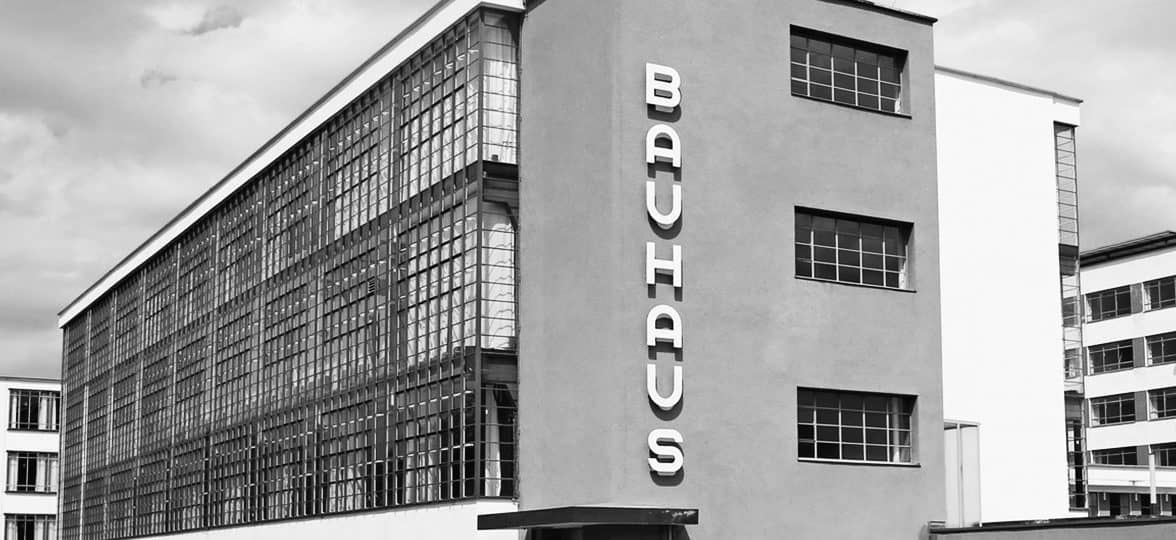 To celebrate the Bauhaus centennial, MOO asked three artists inspired by the democratic design movement to describe its impact on their work.
Bauhaus celebrates its centennial this year – but its legacy lives on in our homes and public spaces, and continues to inspire new generations of artists around the world.  
Founded in Germany in 1919 by architect Walter Gropius, the Bauhaus school inspired one of the most influential design movements of the last 100 years. Its mission, radical at the time, was to unite the worlds of fine art and design.
With industrialization and automated manufacturing on the rise, Gropius saw that the importance of art was at risk of being downplayed in favor of function. By founding the Bauhaus (literally 'building house'), he aimed to bring the spirit of art to everyday items with the potential to be mass produced and enjoyed by all.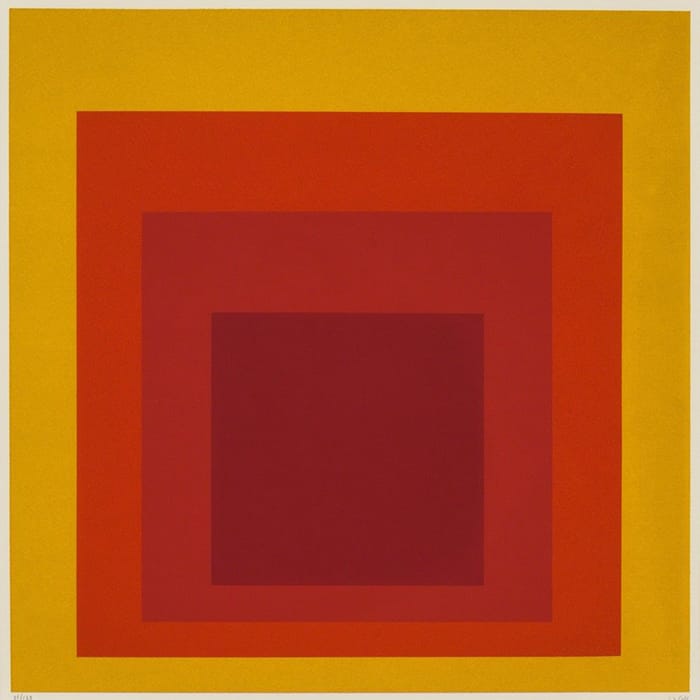 The school's central tenet, 'form follows function', leveled the playing field between fine art and its practical expressions, such as textiles and architecture, and strove to 'reunite arts and crafts' through experimentation and collaboration.
The Bauhaus style was stripped-down and economic, with geometric shapes, bold colors and materials such as steel, concrete and glass at its heart. Although the school itself closed in 1933, its influence can still be felt today.
Contemporary color theory was born at the Bauhaus (and applied to all disciplines except architecture – Gropius preferred his buildings plain), while the school's printing and advertising master, Herbert Bayer, created the Universal typeface.
Prominent 20th-century artists and designers who taught and studied there include abstract artists Paul Klee and Wassily Kandinsky, and textile designer Anni Albers, each of whom used trademark Bauhaus geometric shapes and simple color palettes throughout their work.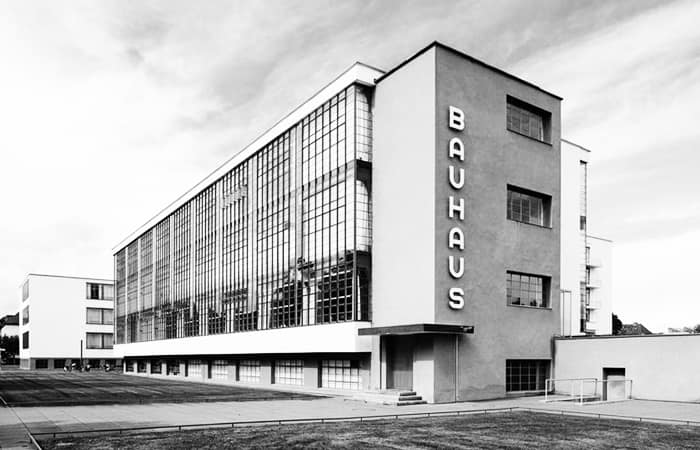 The sleek, simple lines seen in so much modern furniture were inspired by iconic Bauhaus designs such as Josef Albers' geometric nesting tables, and Marcel Breuer's tubular steel Wassily chair.
Following his time at the school as both pupil and master, Breuer went on to design over 100 buildings in the US, including the imposing Metropolitan Museum of Art.
The minimalism of the 'international style' of architecture which emerged from the Bauhaus can also be seen in the glass and concrete skyscrapers and tower-blocks which puncture today's skylines.
The continued influence of Bauhaus after a century is all around us – and its principles, neatly summed up by the school's final director, Ludwig Mies van der Rohe, still resonate today. 
'Less is more,' he declared. And, thanks to Bauhaus' enduring legacy, history has proved him right.  
The influence of Bauhaus
To celebrate the centennial, we asked three graphic designers who have been influenced by Bauhaus to tell us how the school's principles have inspired their work.
Luke Tonge is a freelance graphic designer and founder of the Birmingham Design Festival in the UK. Based in Brighton, Tom Cheal brings a geometric approach into his bold designs. While Ronnie Alley is a 'solopreneur' in Philadelphia who brings pattern and typography together in his branding to create a unique visual identity.
What role has the Bauhaus aesthetic played in your work?
The legacy of Bauhaus thinking has influenced design education to such a degree that we aren't necessarily aware of its importance. At its most basic, the 'form follows function' ethos has stuck with me since school – the notion that utility should take priority over aesthetics, plus an appreciation for truth, honesty and minimalism. There isn't always evidence of this in my work, but there is in my approach to problem-solving and structuring a project.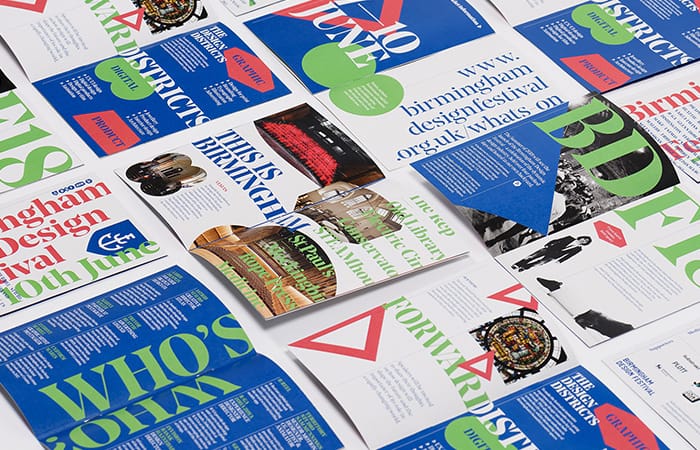 Which elements of Bauhaus do you draw on?
Much of my work is colorful and bold, and I can trace my influences back to the 'international style' evident in the likes of Max Bill's Munich Olympics posters, American modernist counterpart designers exploring photomontage, such as Lester Beall, and the later postmodern Italian design group Memphis. I'm drawn to the simplicity and impact of this type of work, which utilizes limited color and shape to maximum effect.
Why do you think Bauhaus has been a continuous inspiration in the design world for over 100 years?
There's something very idealistic, romantic and intriguing about such an influential school of ideas. Add to that the backstory of rebellion against the decorative arts and crafts that preceded it, and the repression of Nazism, and it reads like a movie plot.
The relevance of its radical thinking and teaching has made Bauhaus beloved, appealing to the modernist inside all of us – that desire for meaning and rationality, and a rejection of frivolous ornamentation.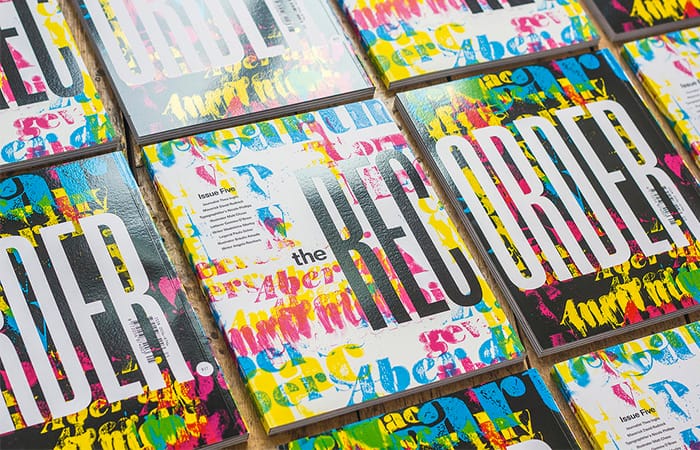 Do you have a favorite piece or artist from the movement?
This is a little bit of a cop-out, but The Bauhaus Group: 6 Masters of Modernism by Nicholas Fox Weber is a book about Bauhaus – specifically Anni and Josef Albers, the revered married couple who studied and taught at the school – and it has the most beautiful book jacket.
I don't know who designed it, but I think it's perfect, and a fitting tribute to a graphic world where only line, shape and color mattered.
How do you see the influence of Bauhaus evolving?
I think we're going to be talking about and thinking about the Bauhaus for the next 100 years. There's something very special about the ideology and purity of purpose the Bauhaus evokes, and as with any vital and revolutionary movement, we revisit it to benefit from it in hindsight. We wish we were part of it then – or hope to be part of something similar in the future.
How has the Bauhaus aesthetic played a role in your work?
Drawing upon simplistic elements of art and design has been a huge influence on me as a designer and artist.
In a modern day digital culture, it is important to simplify things and connect people to images, brands and experiences. Growing up, I was always drawn to simple, colorful shapes. I have found Bauhaus inspires my work not just visually, but also how I think about design.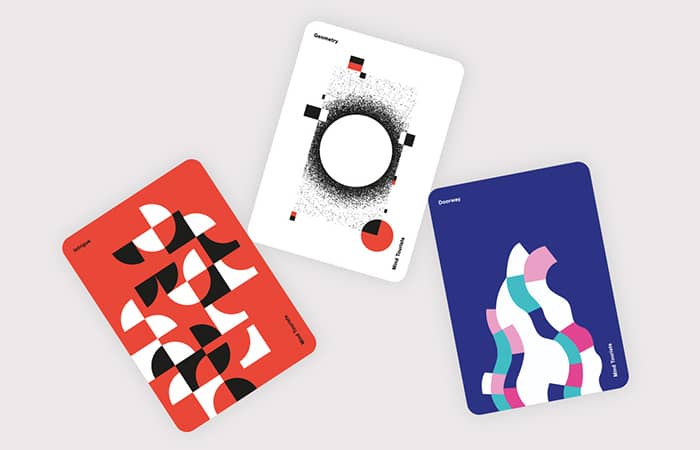 What elements of Bauhaus do you draw from your work?
The original inspiration of Bauhaus is that functionality dictates form. Every element is considered and kept simple, even when in an abstract form. It manages to give the impression of being natural, organic and as if it was just meant to be.
My work and style draws inspiration from the Bauhaus movement quite heavily. Conveying ideas and feelings through bold color, strong and simplistic or abstract shapes.
Why do you think Bauhaus has been a continuous inspiration in the design world for over 100 years?
As our daily lives become more complicated and our attention is being constantly fought for, designers look for ways to simplify and make design and information easier to use and understand.
The simplistic aesthetics of Bauhaus has meant it has continued to be an inspiration to many artists and designers all these years later.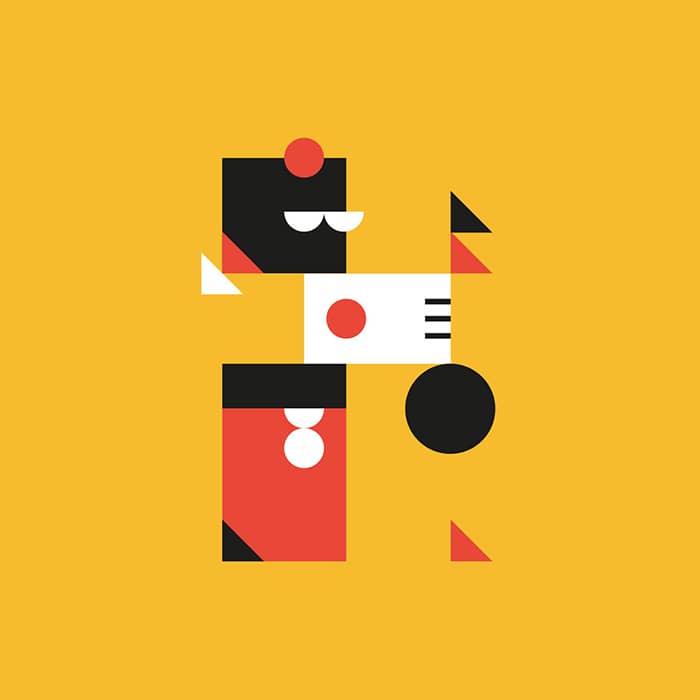 Do you have a favorite piece or artist from the movement? If so, why?
I will mention my two favorites, because of how differently they visualize their ideas and how they convey them. Wassily Kandinsky and Piet Mondrian have been big inspirations to me from doing art in school to studying design at university.
The eye-catching visuals, diversity and thinking behind their work has had an impact on my process and how I create.
How do you see the influence of Bauhaus evolving in the next 10 or so years?
Bauhaus as a movement has inspired many artists and designers to consider each element and simplify things when possible. As our world becomes more complex and we look to live more sustainably, I think movements like Bauhaus will continue to inspire future artists and designers and have a lasting positive impact on our culture.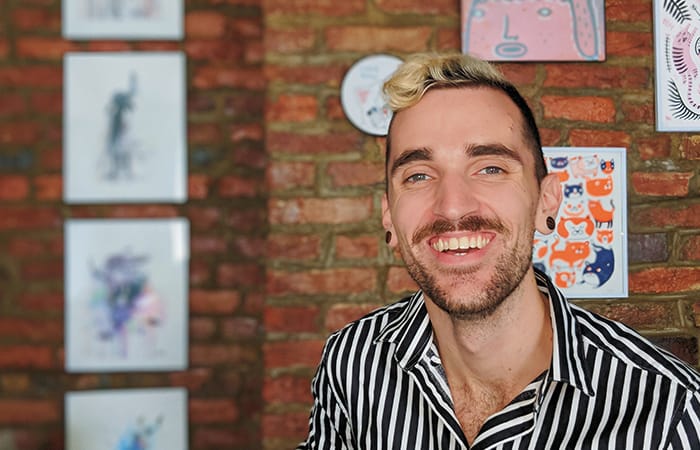 How has the Bauhaus aesthetic played a role in your work?
I love playing with geometry, by both laying out grid systems and creating custom type treatments. Members of the Bauhaus really pushed the use of geometry in its purest form in order to create simple and effective designs.
What elements of Bauhaus do you draw from?
The mantra, 'form follows function', is key to any design work, and I base all of my work on it. It doesn't really matter how aesthetically pleasing something is if it isn't able to perform its function.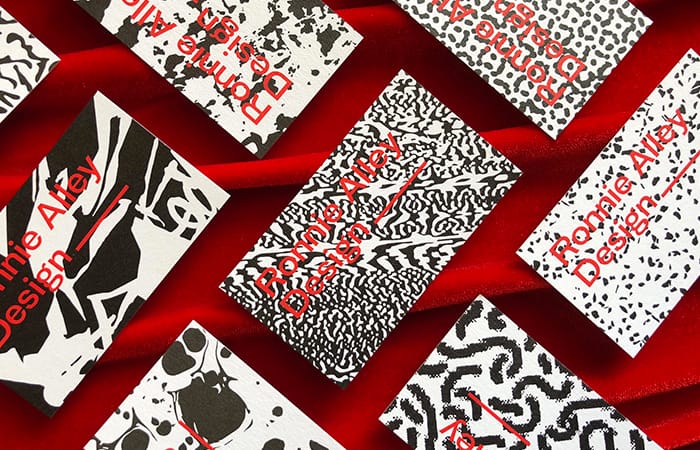 Why do you think Bauhaus has been a continuous inspiration in the design world for over 100 years?
I think the Bauhaus school laid the foundation for all design movements that have come after. Its members created the parameters of how design should live and function, and they essentially gave us a toolbox we could build on, and from which we could bend the rules.
Do you have a favorite piece or artist from the movement?
I really appreciate László Moholy-Nagy's belief that all aspects of creative work, including art, crafts, architecture, graphics, industrial design etc., should follow the same principles of design and work hand-in-hand with each other.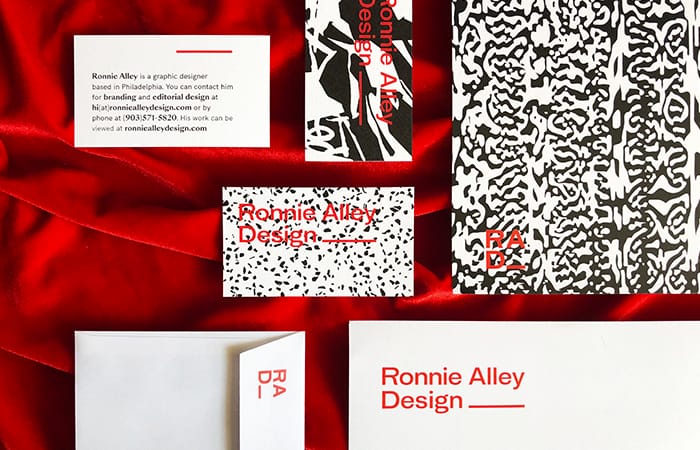 How do you see the influence of Bauhaus evolving?
I'd loved to have seen how virtual reality technology could have been applied to the school if it had been around at the time. Seeing where those design principles could be applied to the VR field will be really interesting.
Want to explore color for yourself? MOO's Color Study tool allows you to build your own palettes from colors that you pick from across the web. Once you've created your palette, print your color creations to life on a selection of Bauhaus inspired patterns.
Keep in touch
Get design inspiration, business tips and special offers straight to your inbox with our MOOsletter, out every two weeks.
Sign me up!