Meet Luke Tonge: the man behind Birmingham Design Festival
Designer Luke Tonge speaks to MOO about how his quest for meaningful work led to the foundation of the Birmingham Design Festival in the UK.
Designer Luke Tonge speaks to MOO about how his quest for meaningful work led to the foundation of the Birmingham Design Festival in the UK.
Describing himself as a 'Brum-based, shorts-wearing, type-loving freelance graphic designer-at-large,' Luke Tonge grew up with a passion for his craft, nourished by popular culture.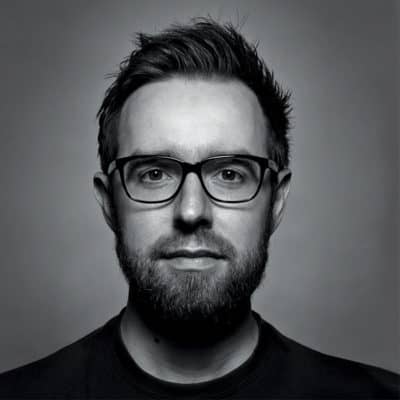 But when he entered the work scene he didn't find it 'satisfying for the soul.' So, after ten years getting his creative fix through side projects, he took the plunge into freelancing to embrace more meaningful work. This venture led to him founding the first-ever Birmingham Design Festival, which saw almost 7,000 events tickets sold.
Here, Luke discusses how his pursuit for meaning led to bigger things, and the challenge of enticing hundreds of designers to a first-time festival in the UK Midlands.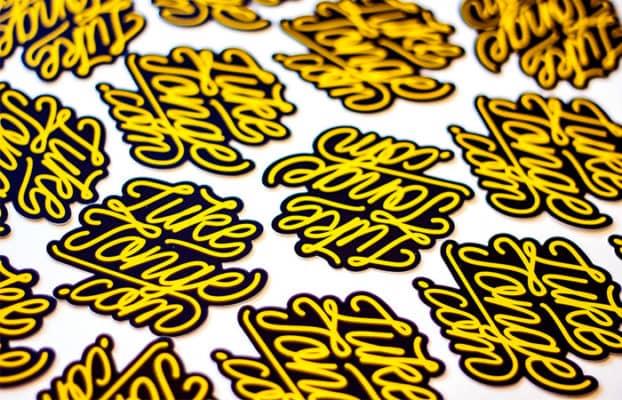 How did you get into graphic design?
I've been designing for as long as I can remember, and grew up fascinated by a melting pot of visual stimuli – Asterix cartoons, the Bill and Ted movies, skate and BMX culture, Drive-Thru Records-era pop-punk… It all fed my desire to be a graphic designer.
After I'd landed my first job and found my feet in the industry, I began pursuing more creatively rewarding side projects. I spent almost a decade working for international brands at large agencies, while working on editorial and brand-identity jobs for friends, charities and small businesses.
Those ten years taught me so much – but eventually, I realized no number of side projects could compensate for the imbalance I felt. So I quit my job to focus on more meaningful work.
You now lead workshops, give lectures, and offer design consultancy to brands. Do you feel it's important to give back to the design community?
I never planned to be in this position at this stage in my career, where most of my week is spent focussing on other designers. But it's hugely important to find what makes you feel good – and for me, that means teaching, lecturing, and nurturing young designers for most of my week, plus event planning and a bit of design work when I can.
I know it's a cliché that every designer is their own worst client, and we're often too busy to give our own portfolios the attention they deserve. But I think kindness is hugely underrated as a trait, and I'd love to think something of my personality manages to sneak into how I operate professionally.
Tell us about your role in co-founding the Birmingham Design Festival.
I'm fortunate enough to be part of a group of creatives here in Birmingham who are keen to make stuff happen. One of those leading the charge is my friend, the designer Dan Alcorn, who approached me early in 2017 to see what I thought about his idea for a Design Festival for Birmingham.
He had a really clear vision of the kind of event he wanted it to be: a city-wide celebration for and of the city itself. I didn't take much convincing, and we pooled our energy, contacts and resources and put together a dream team of around ten incredibly talented local designers and friends to help make it happen. We spoke to all the event founders and organizers we knew, who were incredibly helpful in letting us learn from their experience.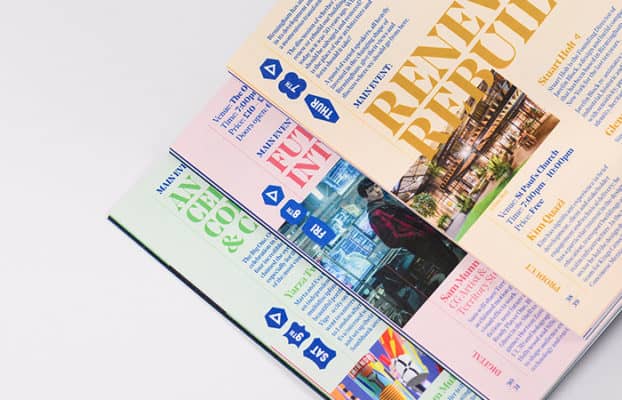 How did you promote the festival?
Promotion was very important to us, as we knew we had a lot of venues to fill, and none of us had attempted to put on an event of this scale before. Plus we worried the demand for a design festival wasn't as great as we hoped it would be.
We used every connection and promotional tool at our disposal, from promoted posts on social media and using outdoor media spaces in Birmingham, to Flyers, 'zines and Postcards.
As a group of practicing designers speaking to a very design-savvy audience, it was important to present ourselves well, and to flex our creative muscles, so we had a team of designers working on our branding and promotional materials.
Branding the festival well was absolutely key, so we tasked brand identity designers Ash O'Brien of Two of Us and Paul Felton of Common Curiosity with creating a flexible design system that felt rooted in Birmingham. What emerged was a modern take on the craft heritage the city is famous for, with a hallmark system of carrier shapes we could use in endless configurations.  

How did having a memorable leave-behind like a Business Card help you make a lasting impression?
We interacted with so many vendors, speakers and designers, many of whom complimented us on our consistency and presentation. It was something we could use to our advantage, and being able to quickly connect via a Business Card was also crucial.
I've used MOO cards for many years – previously MiniCards, and more recently Gold Foil Business Cards, which are both tactile and eye-catching. I've had a great response, with clients often taking the time to pick their favorite design, which is the benefit of Printfinity.
I made use of the painted textures of artist Jim LePage, as they embody a lot of what my work is concerned with – attention-grabbing color and tactile finishes.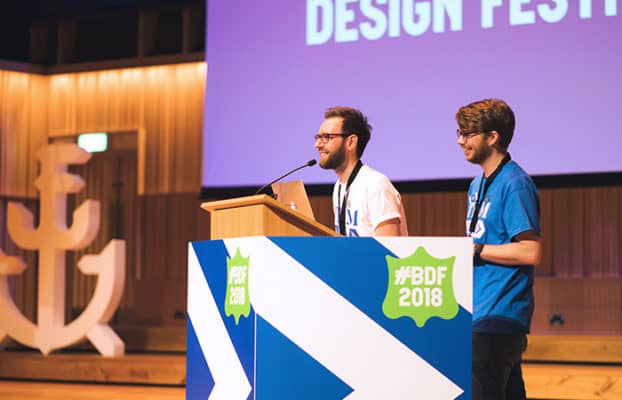 What did the first festival look like – and what's next?
It was as big and bold as we dared dream it could be – almost 100 speakers came to Birmingham, and over four days we held 95 talks and over 30 workshops, exhibitions and events.
We attracted some of the very best names in the industry, achieved speaker diversity – which was very important to us – and learned plenty of lessons along the way. Thanks to the generosity of our sponsors, much of the program was free. Too many design conferences price out the audiences who need to attend them the most, so we're happy to be bucking that trend, as well as showing off some of Birmingham's eclectic and beautiful buildings.
We're doing it over again in June 2019, with a few tweaks, including encouraging other people to put on events in partnership with the festival. They'll all benefit from our audience and atmosphere.
Spread the word about your personal projects with
Business Cards
, made personal with Printfinity.
Keep in touch
Get design inspiration, business tips and special offers straight to your inbox with our MOOsletter, out every two weeks.
Sign me up!