For these 3 paper artists, delight is in the details
These three paper artists turned their product packaging into an artform.
There's a lot of talk about delivering surprise and delight to your customers. But how do you actually bring that idea into reality? According to these three paper artists, personalized packaging is a great way to start: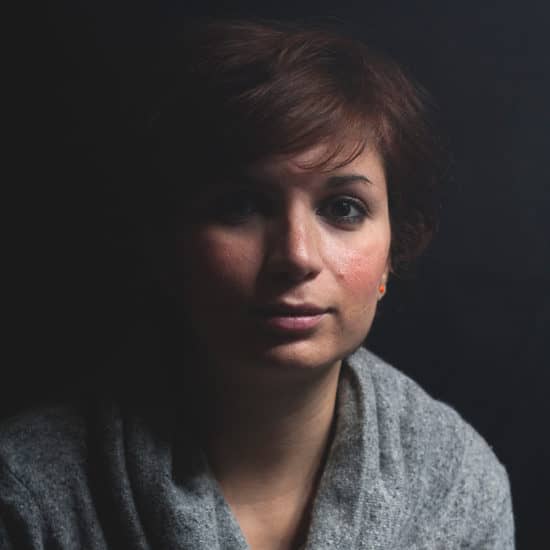 Fatto Ameno is a design studio based in Milan, Italy. Started by artist Laura Sauchelli, Fatto Ameno is committed to bringing more joy into the world. All of her products celebrate the small details in life, from beautiful stationery for a 'Thank You' card, to paper goods that make a gathering a little more special
Fatto Ameno's designs center around basic shapes and primary colors, which are intended to evoke nostalgic feelings of childhood. To do this, Sauchelli carves rubber stamps by hand and layers the stamps to create geometric designs and animals. The hand stamping also creates a unique impression on each print, giving each piece a one-of-a-kind feel.
Since first impressions are crucial, Laura wanted to make sure that her business cards communicated the kindness that is central to her business. "I love the fact that I printed a plain design on Luxe Business Cards, and only included my essential information," Sauchelli said. "That gave me the freedom to personalize every card with a rubber stamp of my own. It's really important to me that every potential client receives a unique, joyful card!"
Customize your brand on Luxe Business Cards.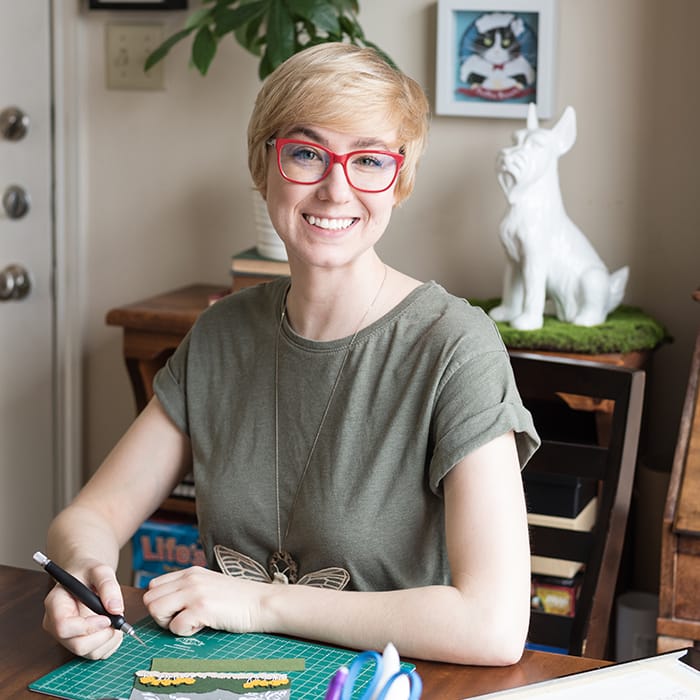 Kathryn Willis Paper started like many great ideas–– by accident. It all began in 2016, when she created a paper-cut portrait of a friend's dog. "That friend told another friend," Willis said to MOO, "and two years later, I'm still creating an army of hand cut, whimsical portraits of people's furry family members."
Willis started her online shop and a brand to go along with it—a bright, bold aesthetic that captures all of her subject's bubbling canine personalities. Clients commision Willis by sending in photos of their dogs along with their names. With those images, Willis crafts and cutting her paper portraits in her own unique style.
But the customer experience doesn't stop there. Willis also gives her patrons a handwritten "thank you" card that includes a snipped of paper that was used for the portrait. These cards are printed on the Luxe Notecard paper, with a seam that matches the color scheme of the piece. As if that's not enough customization, she also seals the envelopes with a branded Sticker and a "For You" hang tag that's made out of matte MiniCards. That level of attention to detail is unexpected, and always delights customers.
For example, a client once opened Willis' notecard, assuming it was an invoice. She was pleasantly surprised when it contained a sweet handwritten note and teeny-tiny pieces of paper from her newly commissioned artwork. "She loved having those little gems from the process that created her beloved paper pet," Willis said. "I trust MOO to support my brand and to set the tone for my business."
Level up your customer experience with Notecards, Stickers, and Letterhead.
Catalina Rojas, the founder of Puro Papel, is a full-time letterpress printer, designer, and book binder based in Miami, Florida. Her work focuses on limited edition print runs and custom packaging for other brands and businesses, with a classic and authentic design aesthetic.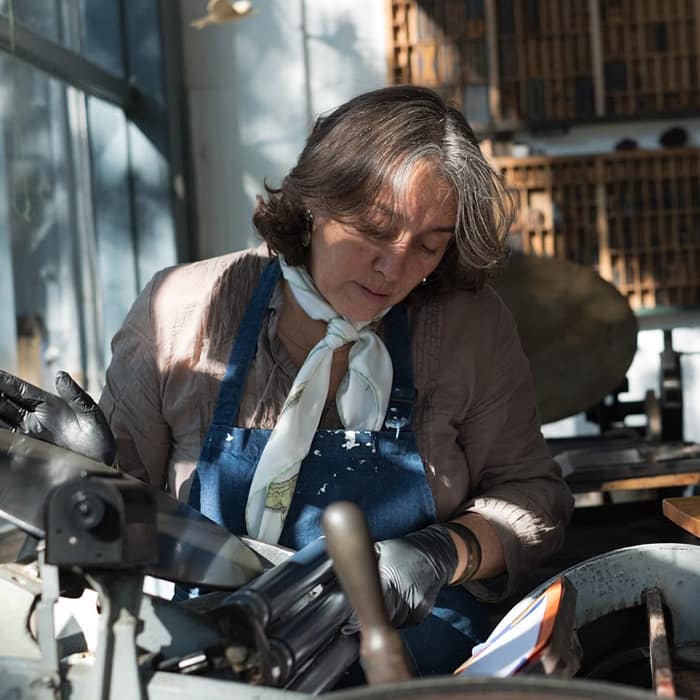 Recently, Puro Papel created a unique gift for one of their customer's birthdays. "My client wanted some kind of card that she could give each day to her friends with an inspiring quote and a hint of what the celebration was about," Catalina said. "I suggested a box where she could hold all of the cards, to keep the whole weekend experience as a keepsake."
Turns out, the MOO Luxe Postcard box was the ideal size for her customer's vision. To keep the gift aesthetic consistent, Catalina recycled the box, printed a silhouette on each, and added a Salta stamp. Inside, each box contained a kit inside to write affirmations. "It was like a fun little toy!" Catalina explained.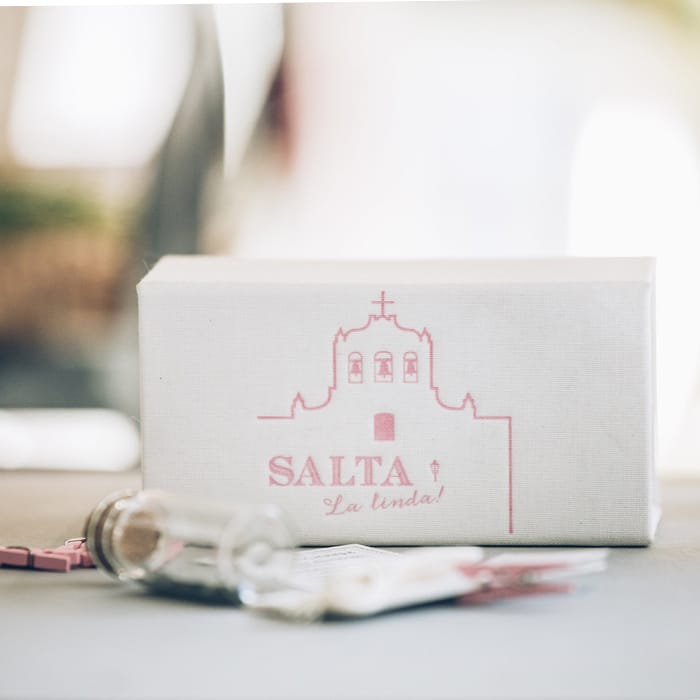 The edge of color on the seam of each card was a huge hit with the recipients. And just as importantly, Catalina was happy with how the finished product represented her company. "I pick my cards and materials very carefully," Catalina said. "They have to be part of the personality of the project. Because of their variety of finishes, MOO provides that possibility."
Keep in touch
Get design inspiration, business tips and special offers straight to your inbox with our MOOsletter, out every two weeks.
Sign me up!