Cool Business Card upgrades
From Gold Foil to Spot Gloss, elevate your Business Cards this summer.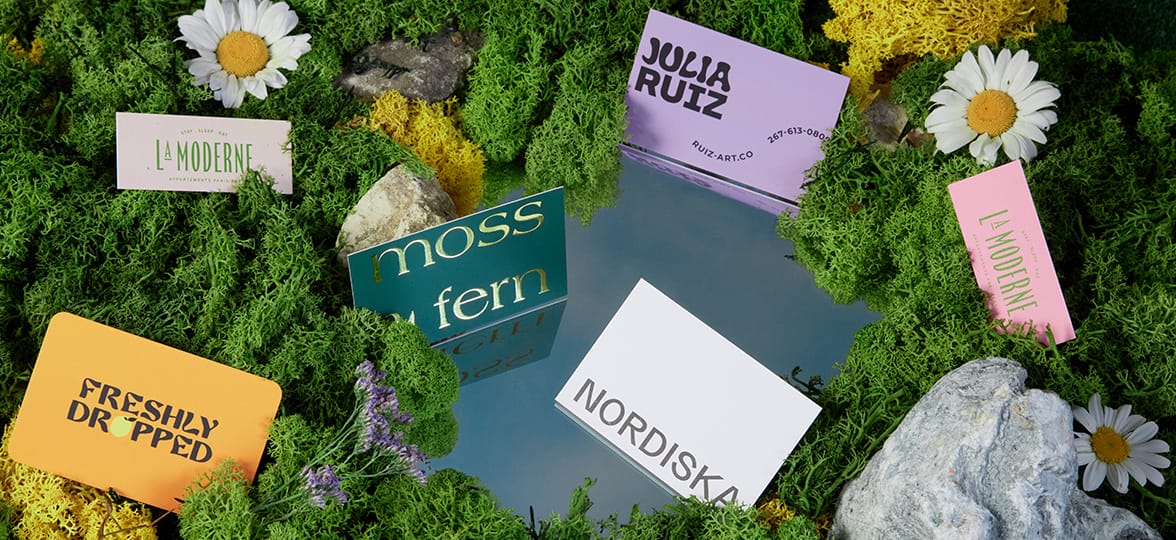 Summer can be a great time for brands to launch fresh products, services, and exciting campaigns. But that's not all you could be mixing up this season. If you're heading to trade shows, events or just keen to stand out a bit more – why not give your Business Cards a summer upgrade?
Yes, it could be done all year round, but adding a new captivating aesthetic may be something that instantly connects you with new customers and clients. Whether you use it to start conversations or show off your design skills, it's completely up to you. But if you're looking for some inspiration – here are some cool Business Card ideas with a summer feel.
Add a cool texture with Soft Touch finish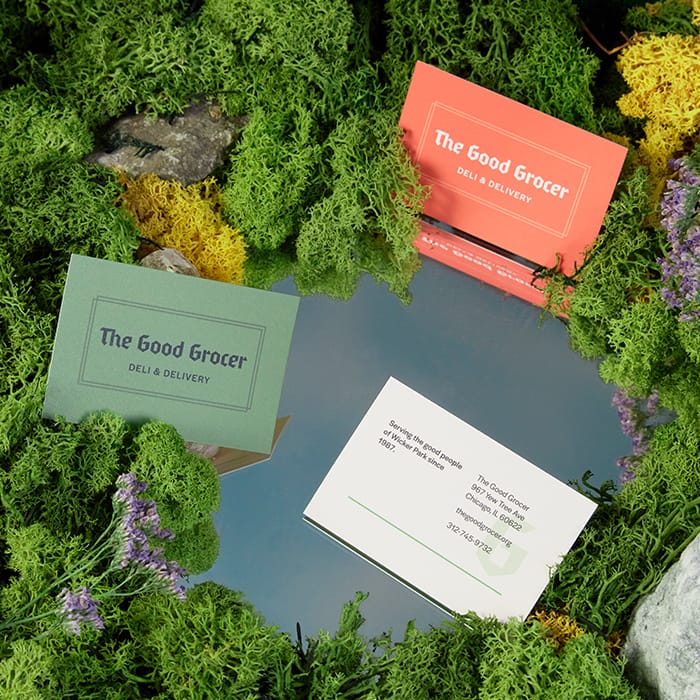 Soft Touch Business Cards have a shine-free, velvety coating. Trust us, when someone holds your card, they won't want to let go. And as summer evokes a sense of warmth and relaxation – why not incorporate a tactile element such as a soft touch finish that can enhance these feelings? When potential clients and customers hold onto your Business Card, the smooth and velvety texture will create a pleasant sensory experience, leaving a lasting impression. Take a look at some Business Card ideas we've loved this season.
Get that natural feel with Cotton Business Cards
Our Cotton Business Cards are from cotton linters (the fuzz around the seed). As well as being recyclable, they are naturally bright white and have a smooth, crisp feel.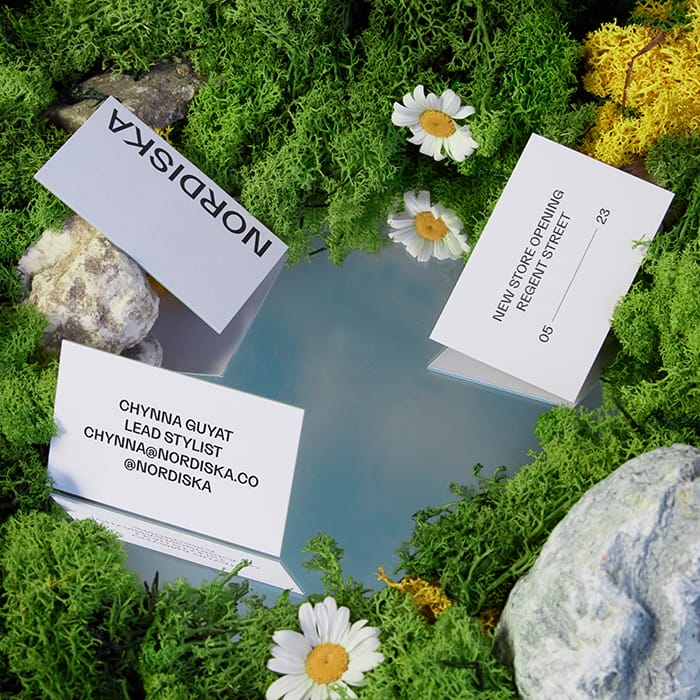 There are many reasons why you could swap to cotton for summer. It may align with eco-friendly practices as it's a renewable and biodegradable material, making it more of an environmentally conscious choice. We see a lot of brands opt for this paper for this very reason.
Our Cotton Business Cards also have a tactile finish. Its natural texture is a popular choice for brands – think interior designers, florists and photographers.
Also, did you know that we make Mini Business Cards? They're small, but mighty. And definitely worth a try if you're looking to switch things up for summer.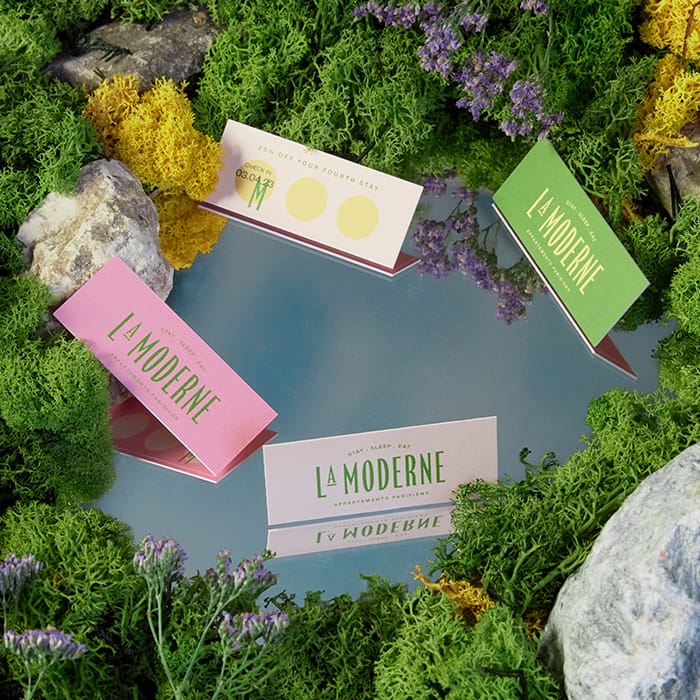 Stand out with premium Luxe
Summer is the season of networking events, conferences, and social gatherings, where Business Cards change hands frequently. By opting for Luxe Business Cards, you instantly stand out from the crowd.
Made from four layers of archival-quality Mohawk Superfine (nothing prints better), these are seriously thick Business Cards with a beautiful, natural texture. Plus there's that pop of colour right in the middle. Everything about Luxe Business Cards is designed to make people go "Oooh". And the soft-touch finish ensures that your cards are noticed and remembered, giving you an edge in making meaningful connections.
For a bit of shimmer, go for Gold Foil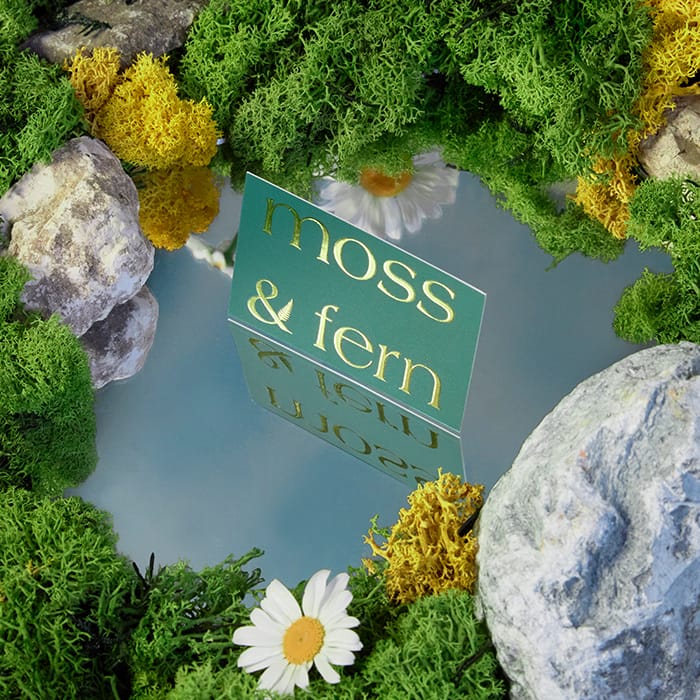 Make your Business Cards cool with Gold Foil, when even the simplest of designs will dazzle. Add it to text, logos, designs – anywhere you like. We also offer Silver Foil, but gold works best to give off that shimmery summer aesthetic.
During warmer seasons, when people are in an upbeat mood, incorporating Gold Foil can make your materials more visually appealing and memorable. The shimmering effect can create a sense of quality, which elevates your brand's perceived value. By using this special finish, you can establish a distinct and prestigious brand image that resonates with customers' desire for sophistication and luxury.
Capture that shiny summer feel with Spot Gloss
Add gloss to your Business Cards and let your brand shine. Our Raised Spot Gloss UV finish brings even the unprinted parts of your design to life. With shininess so thick, you can feel it.
You could be a graphic designer who wants to showcase your bright and playful visual identity. Or an illustrator, showing off clever highlights of your work. Gloss can work for a multitude of reasons – to add a tactile and sensory finish or simply, for a little more detail.
Curve those corners for a soft, cool edge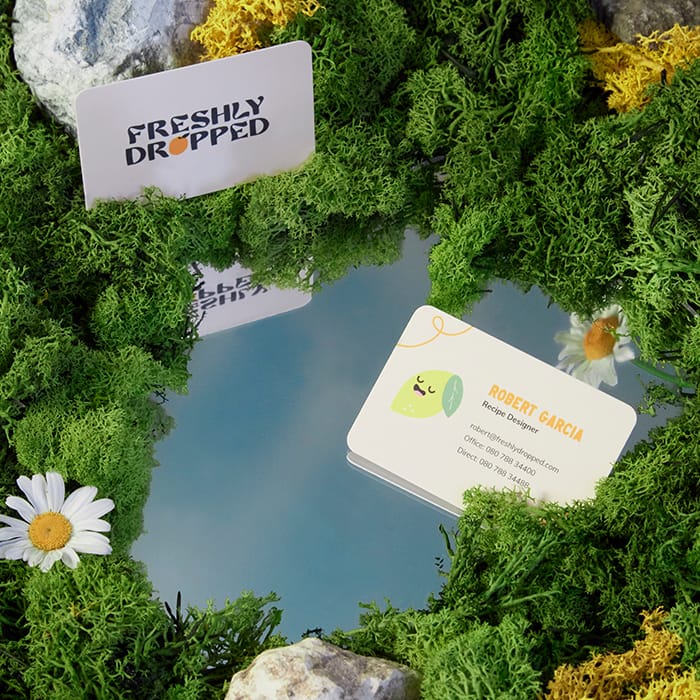 One of our favourite looks is the Rounded Corner Business Cards. We love the smooth, curvier appearance. They can evoke a sense of playfulness and informality, which aligns well with the relaxed atmosphere of summer. It can reflect your brand as being approachable, friendly, and open to new connections and opportunities.
Ready to get creative with Business Cards? From Gold Foil to Spot Gloss, try something new today!
Keep in touch
Get design inspiration, business tips and special offers straight to your inbox with our MOOsletter, out every two weeks.
Sign me up!